When thinking about landscaping your garden in unique ways, hillside landscaping is one of the best ways. Hillside landscaping is mostly done by getting together different types of rocks in a garden and various plants and bushes. 
Hillside rock garden ideas are legit the best way to add depth and dimension to a garden of any size. Be it your backyard or front lawn, and you can make any space intimidating with the ups, downs, and rocks. 
Though a hillside landscape with dominating rocks is difficult to establish and maintain, it is worth all the initial hard work. There is no rule book on how to and how many rocks to establish in hillside landscaping; it all depends on your choice.
The Choice of Rocks
Various types of rocks are used to make a hillside landscape. Each type of rock has its own use. Here are some of the common and most preferred types of rocks with their specific uses for you to choose from. So, let us dig in.
Natural Rocks
The easiest way of establishing a hillside garden with a minimum budget is to place rocks in your garden both up and down randomly. You will have to make plant beds in a slope and irregular manner initially. Place rocks of random sizes by the plants and bushes to give it an irregular yet eye-catchy look. This will take some time but will be worth it when finished.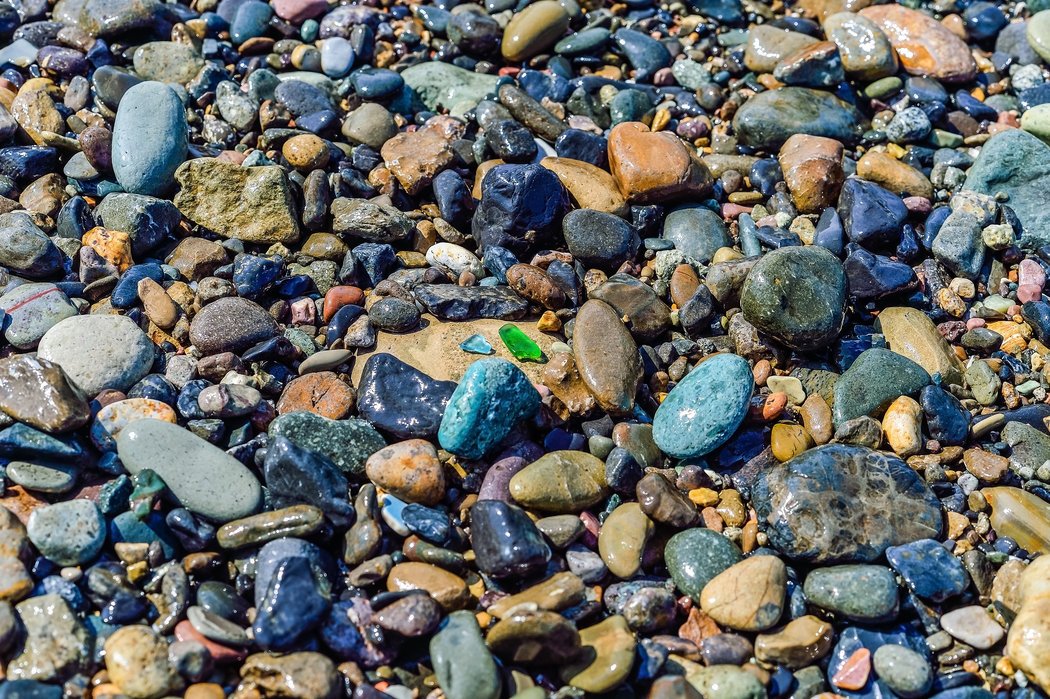 Stone Walls
It is a classic way of terracing and taming a hillside garden with stone walls and flat rocks. These walls look so good and attractive on their own that the plants can be just simple and sober. Look for some flat rocks and stone that can be placed as borders or small, cute walls. There are a few rocks that are round and oval but can be placed as a wall. You can find all these rocks in the market easily.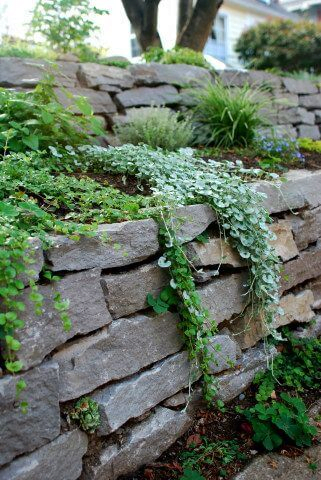 Alpine Set-Up
If you naturally have a scree kind of land, it can be used to create an alpine garden with large trees, plants, small bushes, and even some colors. The rocks you naturally have can be left as they are, or you can reposition them according to your choice. If you do not have an alpine setup, you can make one by getting these rocks from the market. 
You might have to add some garden soil to the land to make it comfortable for the plants. Larger slabs of these rocks can be used as steps, or a pathway can be made through the garden. Hypertufa is a brilliant pair-up for alpine gardens as they blend very beautifully with natural tones and textures.
Big Rock Show
It is easy to find and place huge rocks in your garden randomly. With a few small stones that might make a pathway, rocks big enough for a person's seating look quite attractive. Many digging may be needed to place the rocks firmly in the ground, but it looks super attractive once done. 
It can become a place of chilling for your friends and family if the garden is big enough. Even if the space is small, it can be perfect for spending some quality time.
Other Important Elements
Once you decide on the type of rocks you want in your garden, it is time to decide the rest. After all, your garden can not be made with just rocks everywhere. The plants and bushes that you also choose to play an important role in enhancing a garden. 
For a front lawn or garden, you can choose plants and bushes that show attractive, diverse foliage through all the seasons. Flowers can be planted for a more colorful and vibrant look or lush evergreen, and low-maintenance plants can be chosen for a sober look. Moreover, a few options of adding water in your garden also get open when you have rocks.
Final Word
Hillside landscaping can use a variety of rocks to enhance a garden. The types of rocks mentioned above are just some of the most preferred ones, and there is no rule to use only these. While planning out your garden, dig in with your creative mind to establish a beautiful hillside garden. Do not drop the plan if you have a plain lawn, for hillside gardens can be customized by creating ups and downs manually. In fact, the plain ground will give you more options. 
So, what are you waiting for? Dig into your mind, get the most creative you can and start planning a hillside garden with the perfect rocks.