There can be a thousand different reasons why you want to renovate your loft. Maybe you're trying to make use of that extra space in your house, or maybe you want to put a modern twist by adding an enclosed patio.
Whatever the reason, your loft won't renovate itself! So we get why you're probably in a hurry, but you don't want to get too excited and overlook important details. If you don't do important things like getting permits for the renovations (where needed) and setting realistic expectations, things can go wrong pretty fast.
Keep reading to know all about the things you need to consider when renovating your loft.
Will It Alter Your Property Value?
Many times, people like to live in loft apartments for one reason or the other. This is one thing you can do with the loft – convert it into a whole apartment and put it up for rent on websites like Dallas Texas lofts.
According to Ideal Homes, a loft conversion can add anywhere around 10% to 20% to your home's total value. This means that it might be the best thing to do before you sell your home and a great investment in your property.
Do You Need Approval?
Many loft renovations need to be approved by the local authorities before they commence. If you need to know whether you live in one of those areas or not, you can either ask an expert or go to your local authority's website.
If you can't find an answer there, you can ask a question and see if someone can help you.
Is There Enough Height?
The loft you're planning may end up feeling more claustrophobic than not, so make sure to ask an interior designer to show you exactly how much room you'll have to move around in your space when you're still thinking about it.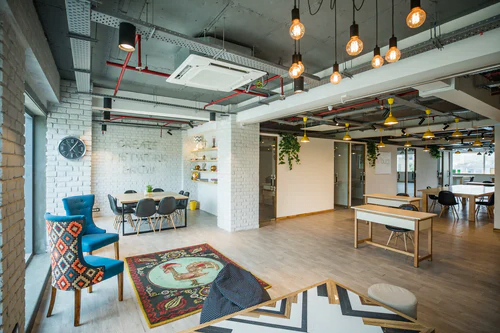 https://unsplash.com/photos/VCoh27vHEh0
Can Your House Take It?
The new loft you're planning might most likely add more weight to your house, and it will be disastrous if your house can't take it.
Before building starts, you might need to have your house's foundations checked, and you can expect your budget for your new loft to double if it turns out that your house needs some reinforcement at the foundations.
Where Will the Staircase Be?
Ideally, the staircase to your loft needs to be an extension of the current one if you have it, and not jut out from one of the rooms in your home. If it's a bedroom, it would end up becoming more of a pathway because of those stairs, and the owner will most likely lose the privacy they have.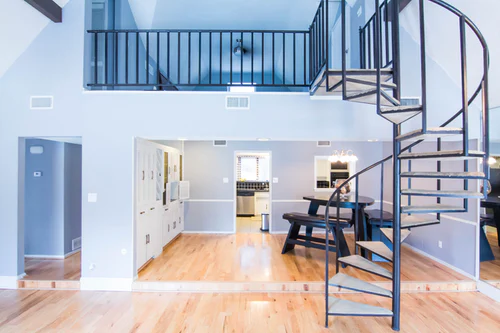 https://unsplash.com/photos/0r-HGemZdH8
This is where you might need the help of an expert, and you might have to renovate other parts of your house – not just the loft – to accommodate the staircase. In that case, ask yourself if a new loft is worth it.
The Roof Structure
Most roof structures will need to be changed to give way for a whole new room up in the loft, and the loft's floor will also need to be fortified. If you don't have the budget for these changes, you're either going to end up with a loft with an uneven, shaky floor or with a technically high loft but the space is full of beams and wooden panels supporting your house's roof.
Windows
The highest part of your house doesn't always have windows, which is something you'll need if you plan to convert your loft into a living space.
You can consider some skylights for your loft, which can be easily incorporated while the ceiling structure is being changed.
Hire an Expert
Hiring an expert may sound like an expensive thing to do, but by now you must have realized that a loft renovation isn't something you can do on your own. You might keep drawing the budget higher than you can afford by having to plan and replan every time something goes wrong in your project, while an expert would be able to give you a clear-cut estimate of how much the loft renovation will cost and how long it'll take.
You might even end up saving money and time with their help.
Get a Party Wall Agreement
A party wall is a shared wall between you and your neighbor, and a party wall agreement is an agreement that you won't harm the party wall to your neighbor's detriment. Your neighbors might want to send over a surveyor so they can take note of the party wall's condition, and they may be entitled to compensation if any cracks or damage emerges on the wall after your loft conversion is complete.
Make sure you have a clear vision of what you're trying to do with your loft, unless you are going to find valuable rocks in your backyard and that you've done enough research that no hidden challenges emerge in the middle of the process – especially ones that will cost you. You can convert your loft into anything from a luxurious bathroom to a whole living space, and maybe even a cozy bedroom or your office space.