Selling your home can be very challenging, especially in the tough market. Apart from guaranteeing a sale, you also need to ensure you sell your property at the right price so it will be a great investment. However, you can't just sell your home at a high price without improving its appearance to match the price tag.
As you sell your home, you may want to earn the most out of it. With the right price and appearance, you can quickly sell it on the market, allowing you to get a good return on your investment. Ideally, you should sell your houses to a reputable company like the Mill City Home Buyers. They can help you get the right price for your home.
Moreover, listed below are the renovation ideas that can help you increase your property value:
1. Update Your Landscape Design
If your property has an outdated landscape design, now will be a great time to update it, and make it to look fresh and homey. Ideally, you should add easy-to-maintain plants and trees from so online garden stores so you wouldn't have to bother with high maintenance shrubs and plants. However, you need to ensure the lawn is within an appropriate height, as tall grass can leave an impression that you're not taking care of the property.
As you update your landscape design, you should consider adding water features such as a birdbath, fountain, or pond that can help boost the appearance of your yard. As you add those features, ensure they match well with the exterior of your home, for a polished look.
2. Complete The Basement
People usually skip finishing their basement, especially if they don't spend much time downstairs. However, if you complete your basement, it'll be a great additional space in your property that you can use. Apart from turning it into another bedroom or gym area, you can use the basement as an entertainment area where you can set up a home theater or game room, enticing everyone to have fun.
A fully renovated basement can increase your property's value, especially when people no longer have to worry about how to design it. Moreover, you can prevent turning the basement into a storage room that could have been a living space.
3. Upgrade Your Kitchen Features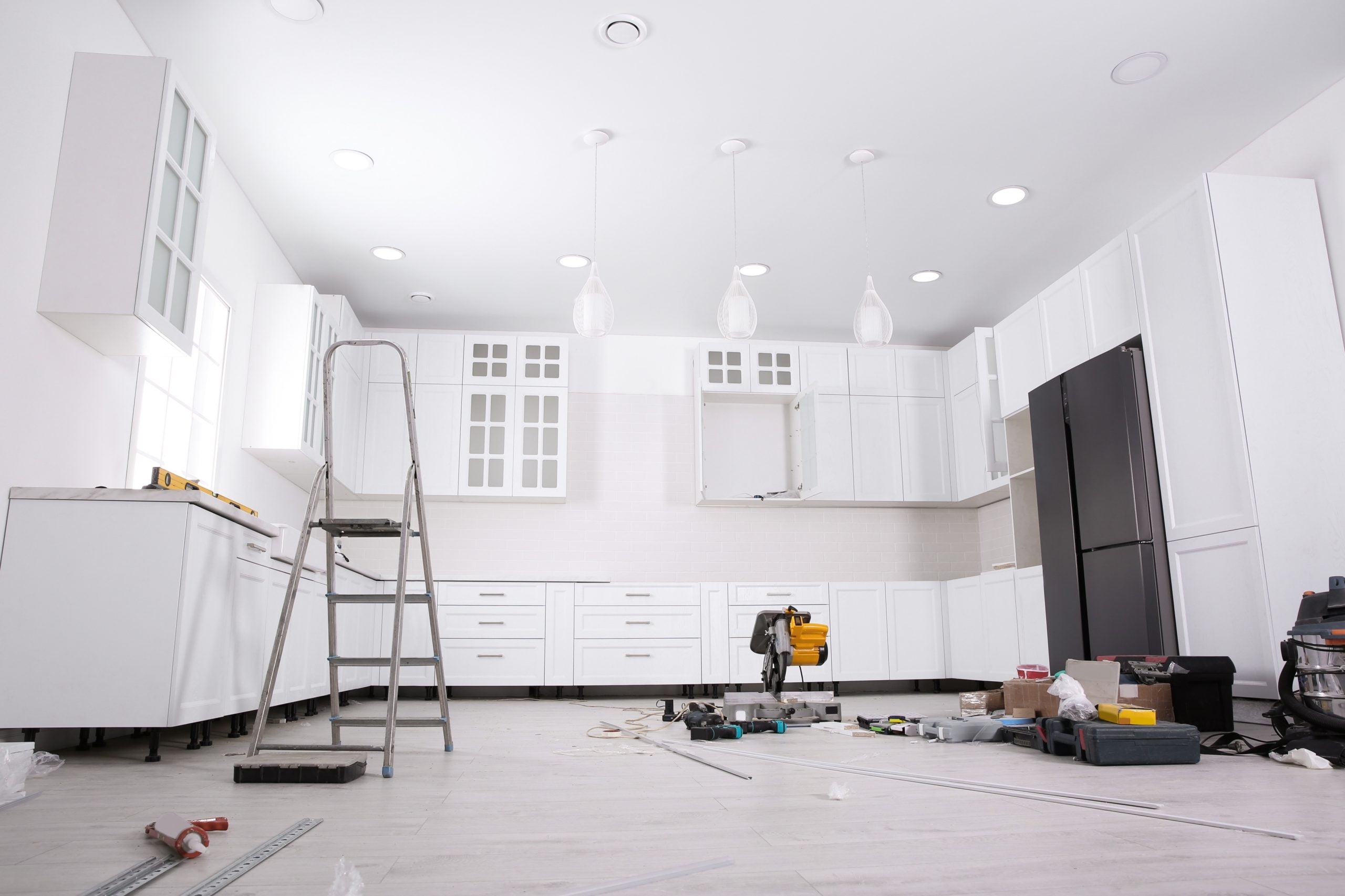 One of the things people look at when they're home hunting is the kitchen. People love to cook, and they like to have a good place to craft their magic. With a beautiful kitchen, they can just imagine themselves cooking the best meals with the ease and comfortability your renovation and foresight bring.
Since people are always on the lookout for a great kitchen, you should upgrade yours by using quality materials and maximizing available storage as much as possible. To maximize home value, you should consider using marble countertops and a quality backsplash to highlight your kitchen. Additionally, you should add under-the-cabinet lighting that can emphasize your backsplash and add depth in your kitchen
If your property has enough space, you should consider adding kitchen islands as most people are on the go, and would prefer to eat directly in the kitchen to save time. You can adjust the design to add beauty in your kitchen, helping you increase your property value.
4. Replace Carpet With Hardwood Floors
If your property still uses carpet, you may want to replace them with hardwood floors as they can help increase your property's valuation dramatically. While using a carpet can help make the room cozy, they're challenging to maintain, and might make your floors look outdated. For a modern and fresh look, switching to hardwood floors is a great idea.
Ideally, you should hire a good hardwood floor installer to plot the planks on the floor evenly, creating a seamless look. While it may be expensive, most people are leaning toward hardwood floors rather than carpets and tiles.
5. Install A Bathtub
Almost everyone enjoys taking a dip in a bathtub as they fill the entire tank with warm water and bubbles. It allows their bodies to feel the relaxation and stress-free warmth of a long bath. With that, having a built-in bathtub will help increase your property value since most people are looking for homes with those readily available.
Ideally, you should have enough space in your bathroom that can allow you to install a bathtub. You can have it installed inside your shower area, too. Remember to use an updated design so that it'll blend with the current styles.
Suppose you want to make your bathroom masterpiece, so the bathtub is compulsory and cost-effective, which gives you pleasure. The bathtub is useless without a perfect faucet. The freestanding bathtub filler with a reasonable flow rate and moving with a 360-degree angle would be best for your bathtub. The multiple colors of the faucet and finishes with solid brass make it admirable. These are good in use and famous due to their unique design and interior. The tap is established with long durability.
Conclusion
As you sell your property, you need to look for ways to get the most out of your home, in terms of investment. Moreover, if you're selling your current home, doing a few updates will help to increase its value, allowing you to get more in your wallets. And these funds can be used for your new home.
While some may frown upon the idea of renovating a home that you're going to sell, if it'll help to increase its property value, it'll be worth it.