A cold frame greenhouse is a greenhouse that is situated in a portable or permanent location and sustains the life of your vegetables, fruits, herbs over a longer time. It is a miniature greenhouse wherein whatever you grow can sustain in all seasons and not just in one.
It is a boon to keep in your garden because with the help of this greenhouse, your plants will be protected against dust, late or early froth, termites, etc.
It is extremely beneficial during Winter as most of the plants are covered with a thick layer of snow; with the greenhouses, the snow will not cover your plants or vegetables, and you will still be able to have them produced.
Greenhouses come in place when you live in an area that is prone to natural disasters, or heavy rainfall, or late frosts, or heavy winds, your crops. If grown outdoors in the open will get destroyed under the harsh climate.
This is where the greenhouse plays its role; it helps to keep your plants secure, you can grow your seedlings or the first batch under the greenhouse, or you can also grow full plants underneath it.
You can keep your cold frame greenhouses both inside your home at a preferred location with enough sunlight and air, or you can keep them outdoors in your yard, too.
Let us now look at some ideas for the Cold Frame Greenhouses that you can build.
1. Basic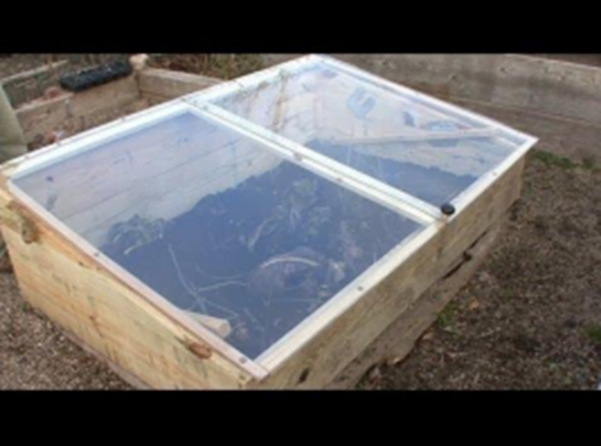 The frame is made of plywood, poly sheeting, bolts, nuts, screws, and many more tools. It is four inches deep, four inches wide, and the sloped top is about 15 inches. It has a sloped shape which allows for rain drainage and helps keep the plants warm even during cold climates or during rainy days.
Anyone who is a beginner or has built before can make this cold frame greenhouse. This model is recommended especially for beginners as it is quite easy to build and understand.
2. PVC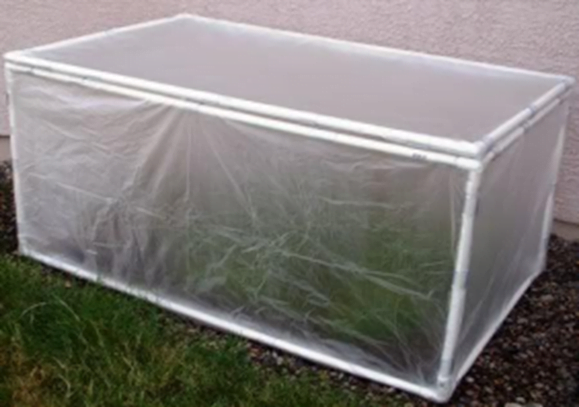 The frame comprises PVC and PVC connectors, six mils or one-thousandth of clear plastic sheeting, and some pipe glue. It is four inches wide and 2 feet 4 inches deep in total. Anyone who is a beginner can make this cold frame greenhouse.
The PVC helps create warmth inside the greenhouse and allows easy access for you to check on your plants with its triangular roof. The best part is that the plastic sheeting on it can be changed every year or as required.
3. Existing Raised Bed Frame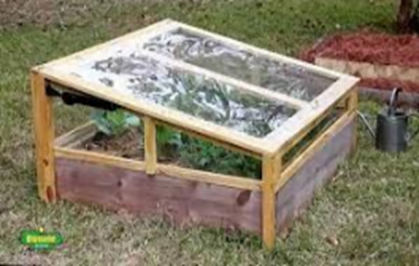 This cold frame will work with the pre-existing raised beds in your garden. It is made of lumber, heavy plastic sheeting, screws, or nails. It is 4 inches wide, 8 inches deep, and 15 feet tall.
Anyone who is a beginner can build this greenhouse, but this frame can only be constructed on a raised bed (of flowers, vegetables, fruits, etc.) This greenhouse is the best option for people living in cold and less rainy environments; while its design may enable rain runoff a bit easier, it still is a great option for protecting your plants.
4. Lid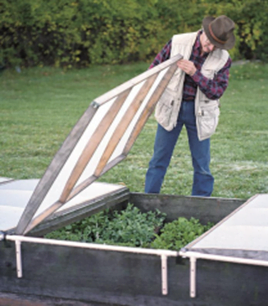 This cold frame greenhouse is lightweight and designed with automatic temperature control and an automatic opening vent, and it is easy for a heavy loft of plants. It is a lightweight wood, 8 mil vinyl sheeting, PVC pipe, and an automatic venting control.
It is 3 inches wide and 6 inches long, can be easily built by anyone who has built it before. The best feature of this greenhouse is that when your plants might get a little too heat, the lid of the greenhouse will automatically open and let the air come in and automatically close if there is rainfall coming or harsh weather approaching.
5. Hoop House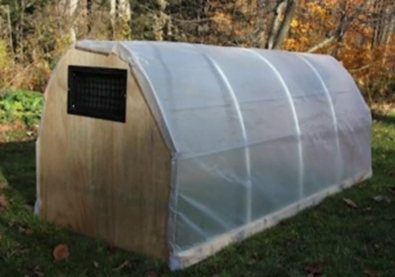 You can adjust this greenhouse with the height of your raised beds, which is why this is a perfect adjustable cold frame greenhouse. It is made of PVC, plastic sheeting, plywood, screws, studs, and other material.
Anyone who is a beginner or must build a greenhouse before can build this; it is not an elaborate greenhouse but still does the work. With the two plywood ends, no heavy wind or rainfall enters inside, and the plastic sheeting allows the maximum sunlight needed for your plants to grow.
6. Plexiglass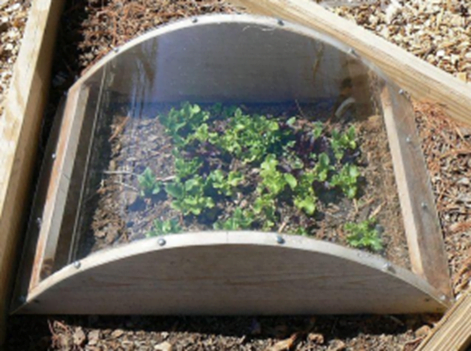 It measures 6 inches wide, 3 inches deep; its size may vary if you use an old door instead of plexiglass. You will require plexiglass sheeting, lumber, hinges, and screws.
This plexiglass greenhouse consists of a rigid surface that keeps apart heavy rainfall or winds but allows plenty of sunlight to make its way through. It is, however, quite expensive to purchase but is also one of the strongest and best options to choose from.
7. Table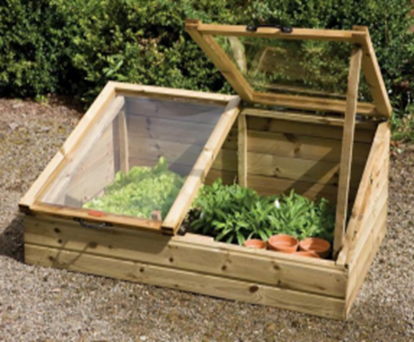 Made from clear sheet acrylic, lumber, screws, nails, and hinges, this greenhouse is 2 inches wide, 3 inches deep, and 38 feet tall.
This greenhouse is a cold frame table that can sit on your ground and is best to start the seedlings, especially in the winter.
The inside of this table has extra storage space so you can grow more seedlings, and the acrylic sheet on the top allows maximum sunlight to pass through.
8. Salvaged Frames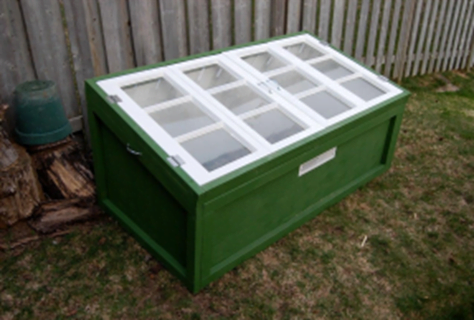 Do you have some salvaged windows kept at your home after redoing your furniture? Use them in making your greenhouse! You can also search for a local store that sells salvaged windows; all you need is lumber and tools.
There is no measurement of this greenhouse; it depends upon the size of your window. The windows protect your plants from all kinds of harsh climates and make a beautiful addition to your garden. 
9. DIY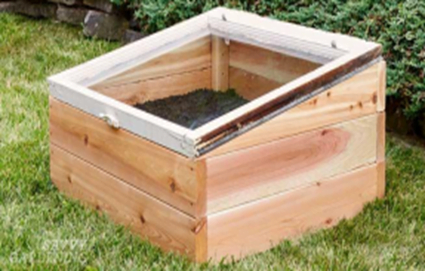 This cold frame is smaller in size and uses a single pane window as its top, there is no measurement of this greenhouse, but you can take 32 inches by 32 inches as an example. All you need is a reclaimed window, lumber, hinges, and tools to build this greenhouse.
It is thicker than most of the plywoods and helps to keep your plants warm inside. 
10. Pallet and Window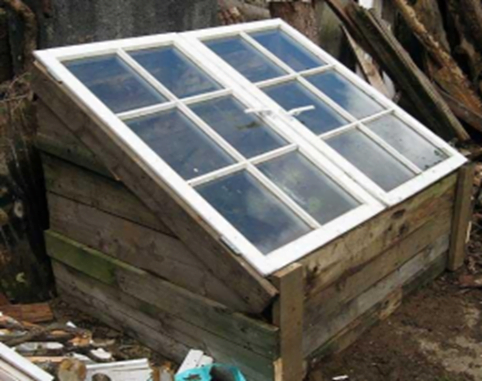 If you have used pallets and windows at your home, then this greenhouse is free for you. If not you can maybe consider buying it.
All you need are some old pallets, reclaimed windows, nails, and screws. Its measurement is not fixed and may vary depending upon the size of the items.
This cold frame greenhouse will offer lots of protection to your plants at affordable rates.
Conclusion
These 10 cold-frame greenhouse ideas are best to keep your plants protected from the harsh sunlight, heavy rainfall, heavy winds, and late or early frost. They are easily accessible, can be put both indoors and outdoors, maintaining their proper care.
Some of these may be expensive but are one of the strongest, and some of them might be cheap but still the best options. All these ideas are excellent to choose from and will provide the best protection to your plants.