You are planning to build a chicken coop? Well, if your answer is yes then you have come to the right place. Why? Because we are here with some great ideas that are affordable and easy to build.
If you think building a chicken coop is too technical and you might not be able to do it then you are wrong and you are not alone. Building a chicken coop might sound difficult and technical but with the right knowledge, you will be able to build a chicken coop on your own.
We are here with some great ideas that you can take help of and you can try to replicate these at your end too. Yes, that is why we have picked some of those chicken coops that will be easily built, and you do not feel that it is a difficult task because it is not.
All you need is the right guidance and right knowledge, and you are all set to build your first chicken coop on your own. So, why wasting time when we can start right here!
1. Urban Chicken Coop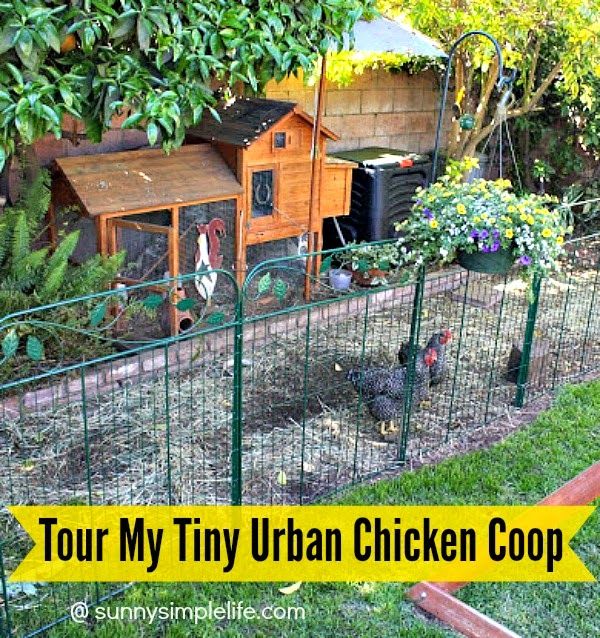 The first and the foremost chicken coop that came to our mind is none other than the Urban Chicken Coop. It is perfect for any type of backyard whether it is large or small. So, even if you have a small backyard and that is why you were wondering you will not be able to build a chicken coop then this Urban Chicken Coop is your dream Chicken Coop.
It is a 6×3 raised chicken coop that will be placed in your backyard without any difficulties because it would not take much space. You can put a door and a window on the coop itself so that the chicken could feel safe and be happy inside the coop. Also, you can put a staircase to the door of the chicken coop.
It is wooden and hence building it is also easier than any other chicken coop. It has a comfortable living space and will be multi-level so that the chicken could live freely all over the space. The chicken coop door ideas will be safe for the chicken so that none of them could go out on their own.
2. The Palace Chicken Coop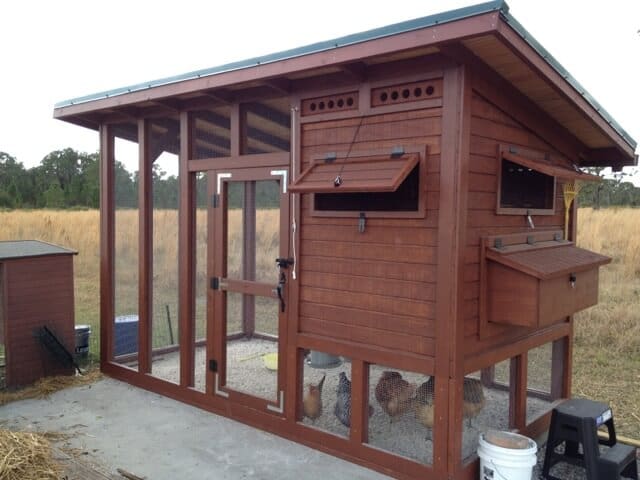 Another one on our list is the Palace Chicken Coop. This is quite large and hence more suitable for those who have a large backyard. Even if you have a small backyard then also you can build it but it will take much space in the backyard and hence very little space will be left in the backyard for any other thing.
It is big in style and has a large common space for the chicken has many ventilators and windows so that the chicken could get enough air and oxygen. You will get enough ideas once you start working on this one. It is a wooden platform and you can surround the whole chicken coop with a net so that the chicken could not get out on their own.
The net around the chicken coop will keep the chicken safe and hence you will not be needed to visit the coop every time to see whether they are fine or not. Also, this net will protect the chicken from predators as well because the gaps in the net are too small that the predators cannot reach the chicken.
3. DIY Chicken Coop Plan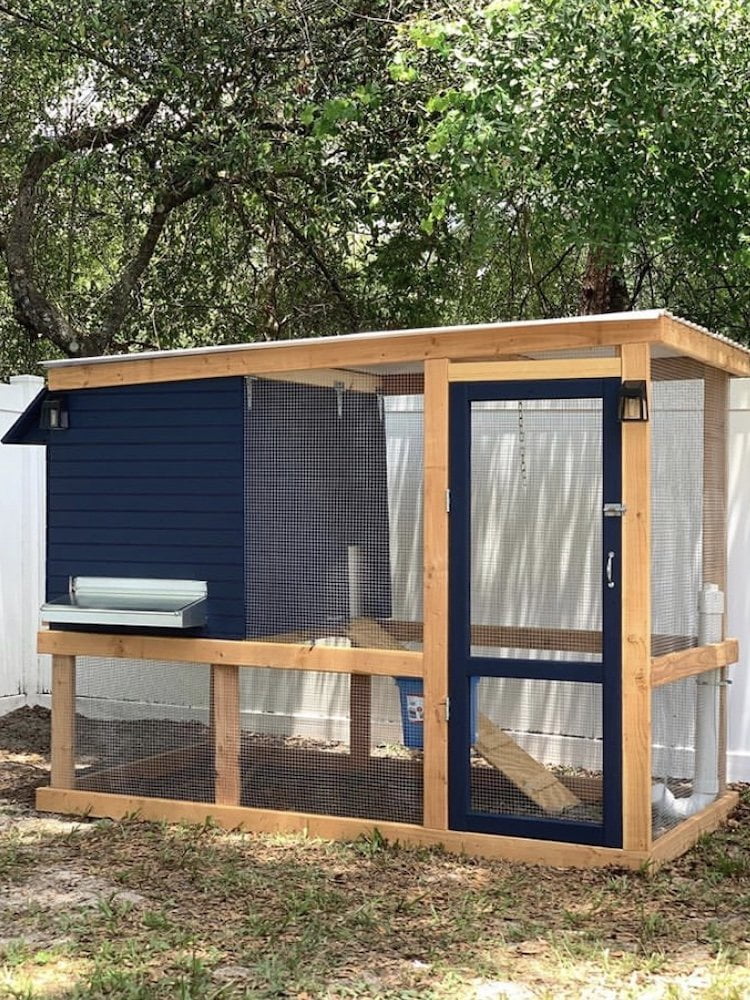 This one in our list is special because it is a DIY and hence you will get lots of ideas to build it in the right way. It is a small one but is way more beautiful than those that are large and spacious. Though it will be able to keep not more than five chickens at a time. But once you can build this one yourself then probably you will be able to build the large ones too.
This small chicken coop has a little garden that is built on the top of the building so that it would look beautiful. Also, this chicken coop has one window that will work as a ventilator too. This is because you will not have enough space to design the window and ventilators at different places but you can combine both into one.
4. Red Chicken Coop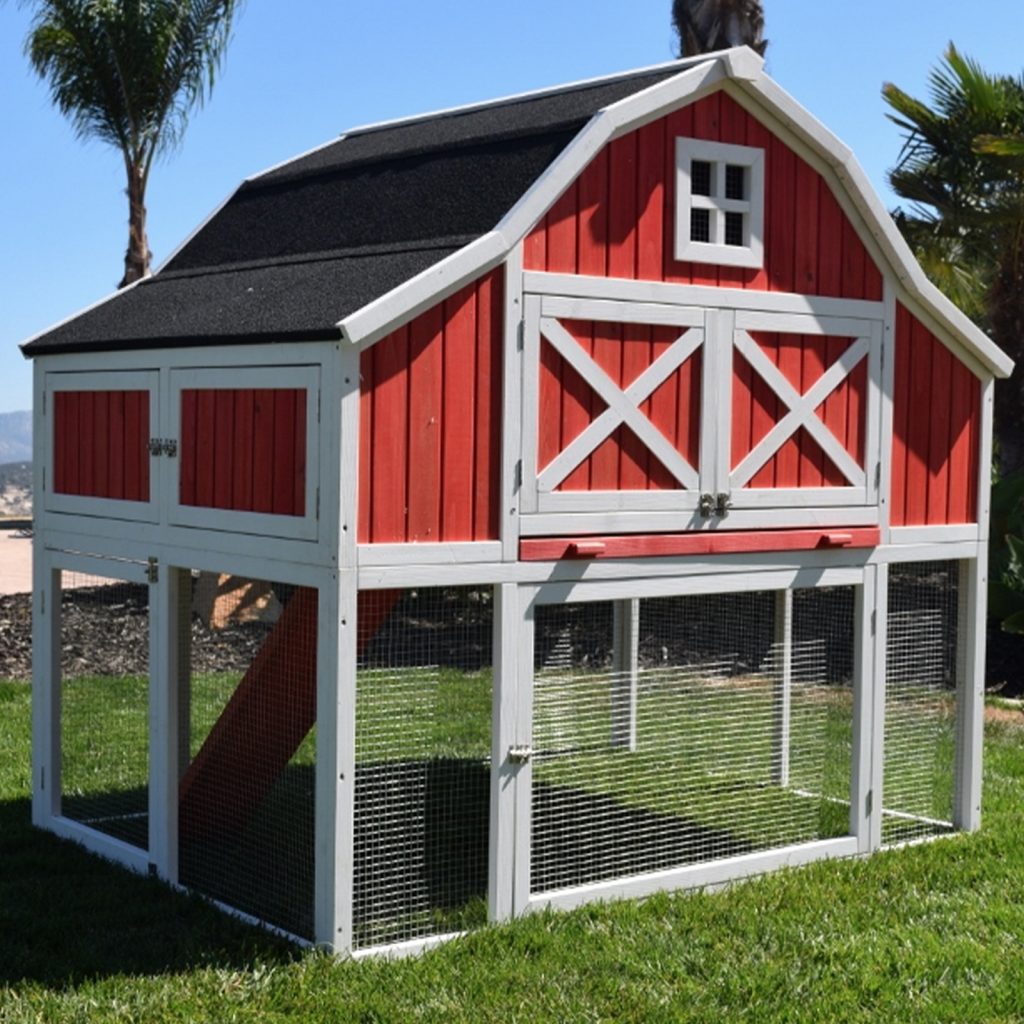 So, this one is designed in such a way that it is all red and has white borders on the terrace. On the terrace of this coop, there is a small window that is just for show but it looks pretty cool.
It is 32 square feet and hence it is quite big. So, if you have enough space in your backyard and you have a large backyard then this one will be the perfect choice for your backyard. Why bother to find another design and then start working on it? This one is specially designed to be placed in a large garden where it will be as bright as the sun.
5. Shed Chicken Coop Plan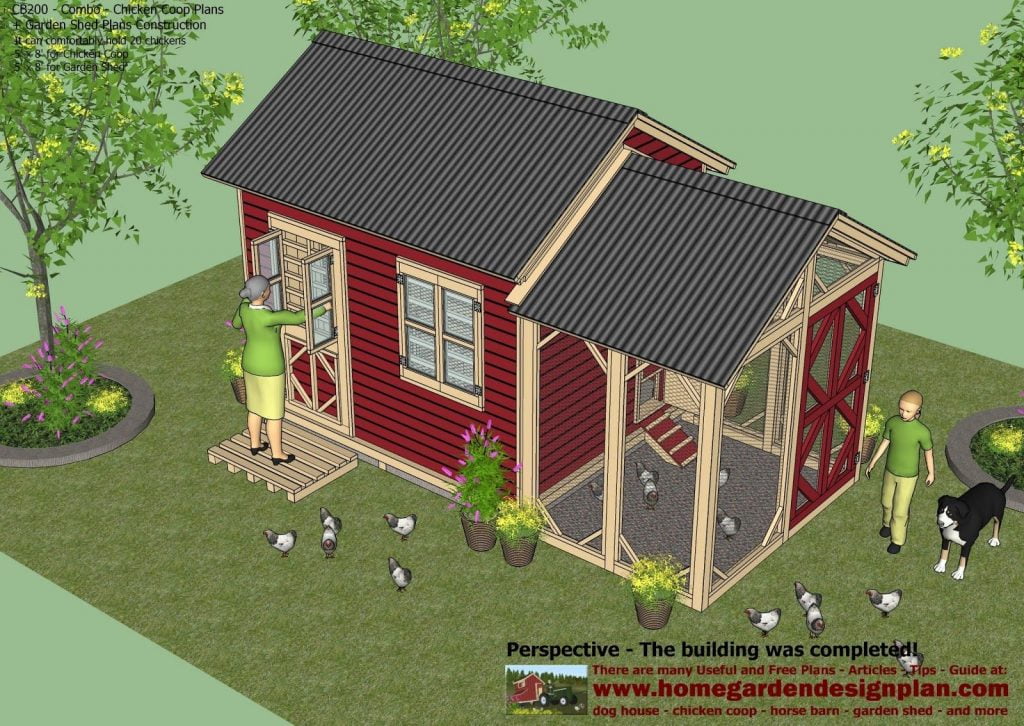 This one is a brilliant combination of aesthetic and modern design as this is specially designed to specify the beauty of the wood. It is blue and has a separate window and a separate ventilator. Along with this, it has a shade that gives it a more beautiful design.
It has two doors and also you can cover the area that is outside with a net so that the chicken could get enough space to relax and to eat. Also, that net door will have enough space for you to put their food into the coop, and then they can have it.
6. BarnGeek Chicken Coop Plan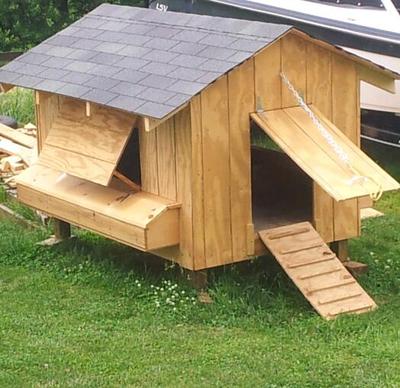 Another one on our list is none other than the famous BarnGeek Chicken Coop. Why this is special? Well, to answer this question, we would like you to take a look at the design of this chicken coop. It is a 4×6 chicken coop that is made up of woods and has a small window plus a ventilator at one side.
It has a shade all above itself that covers the whole chicken coop and that is why it is safe for the chicken because they will be protected from the predators as well.
A 4×8 Chicken coop with an awesome shelter and shade will be the best suitable coop for chicken. Also, the best part of this chicken coop is that it is covered by a net. So, this one suits the chicken because it is spacious.
The construction of this chicken coop is also easy and hence it can be done easily without much hassle.
7. Portable Poultry Pen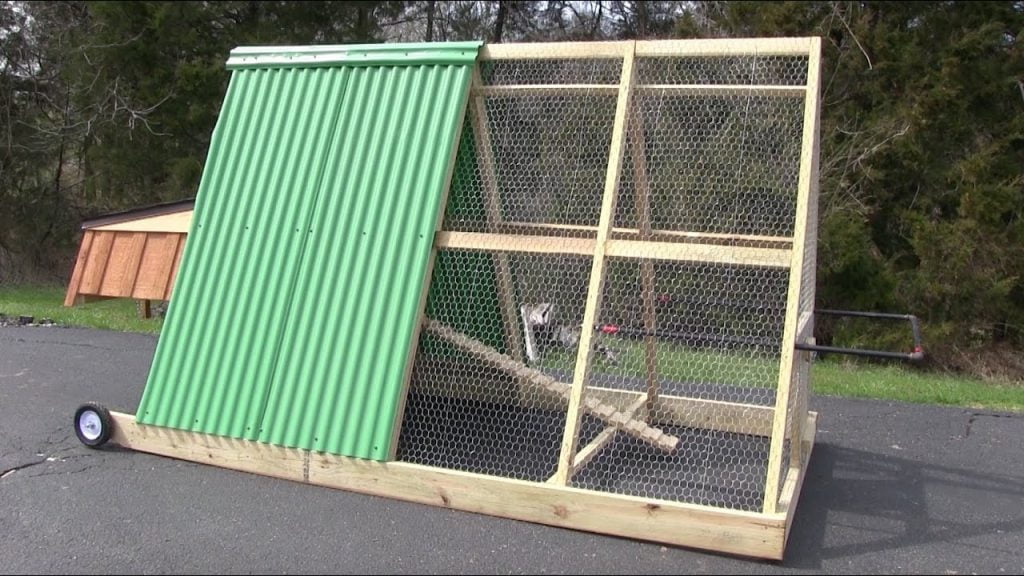 A super easy poultry pen chicken coop is much easier to be put together in the form of a triangle with a net all around the lower part of the poultry pen that will ensure high security for the chicken. It is perfect for a small backyard as it does not take much space and hence, it will be best suited for a small garden.
With this highly advanced poultry pen, the chicken will be saved from the predators as they will not be able to attack them. So, it is better to put this poultry pen in your backyard rather than building a house where there is no security for the chicken. Therefore, we will suggest if you have a small space in your garden then you should pick this one for chicken.
8. Chicken Garden Plan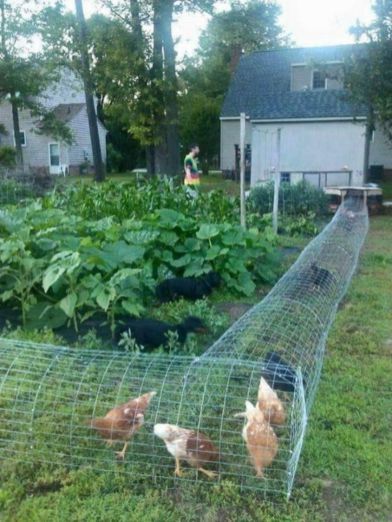 This one is our favorite. It will provide you exact dimensions that will be needed for building this chicken coop. This is why it is our favorite. To build this, you do not need to run here and there to get the exact measurements, and hence it will make your work a lot easier.
9. Chicken Mansion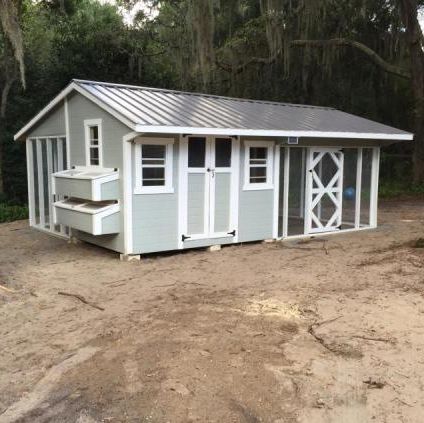 The Chicken Mansion is one of the largest and the most attractive chicken coops for the chicken. But the only limitation here is that you should have a large backyard because it would not get fit in a small backyard. It is way big, and the most important thing is that it can keep many chickens in it without much hassle.
10. Chicken Shed Plan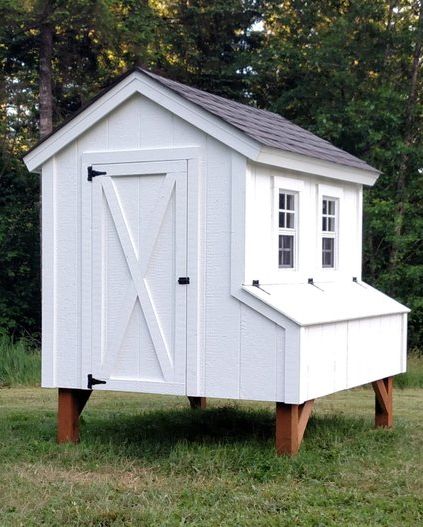 This coop is 8×8 feet with a 4×8 feet side porch attached. More so, it is one of the toughest chicken coops to build on your own so that is why it has too many instructions manuals, and videos so that you can build it on your own.
11. Clutch Hutch Plan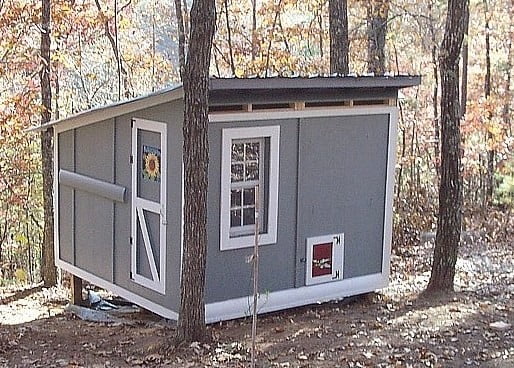 It is a luxury chicken coop with many chickens in it. Why? Because it has a huge amount of space that can be utilized for keeping a large number of chickens in it. Also, it has one ventilator, two windows, and one door in the chicken coop itself. Along with this, it has some additional area outside the chicken coop that is covered with the net where you can feed your chicken.