No matter how tiny or expansive it is, the courtyard of a house significantly impacts the general attractiveness of a residential property. Homeowners often believe that maintaining a green lawn is enough.
Many also refrain from designing an elaborate front yard on account of financial concerns. As a result, landscaping is left at the bare minimum. However, an attractive yard does not need expensive investments.
Simply putting in some time and effort in the right direction goes a long way. Here are 12 different affordable ways to tweak a yard or garden landscaping to increase curb appeal.
1. Complement Your Grass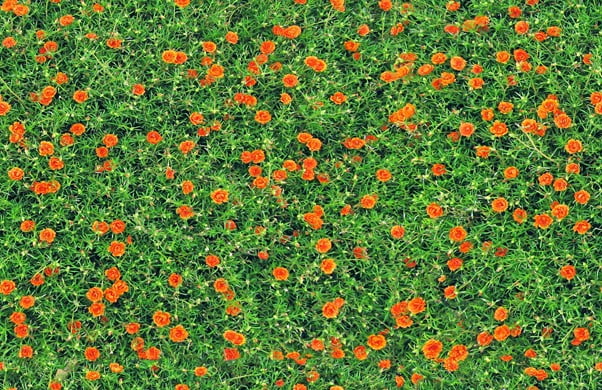 One of the prettiest and most low-maintenance options for landscaping is ground covers. Ground covers give the garden a vibrant look by beautifully complementing the grass lawn. Not only are they aesthetically appealing, but ground covers play a functional role as well. Floral covers in the form of honeysuckle flowers and the like attract wildlife such as butterflies and hummingbirds to the garden. This naturally transforms the space into a lively one. Perennial plants such as heuchera help blanket dead leaves that fall on the ground as spring bulbs bloom. Such covers often require next to no additional maintenance.
2. Create A Focal Point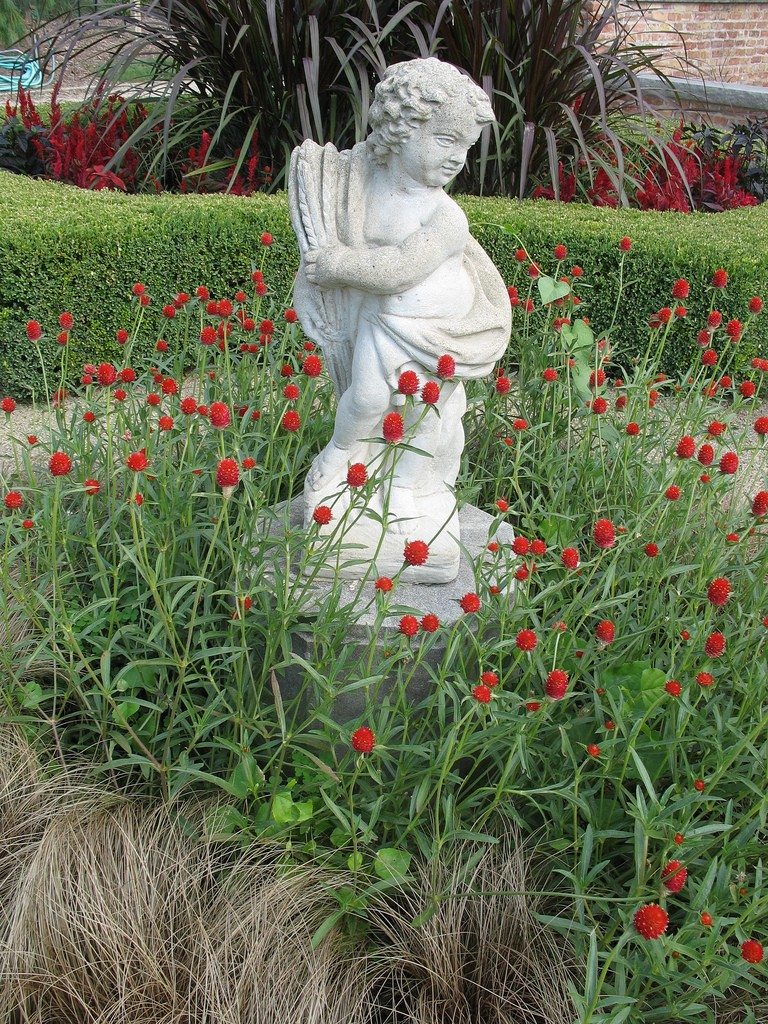 A Garden landscape leaves a lasting impression when all its elements come together to form a uniform picture. To create a picturesque landscape, one can apply a simple principle: create a focal point. Let us consider the example of a front door.
Typically, in a small courtyard, this principle works like magic. Select trees and shrubbery that pair well with the aesthetics of your front door. Plan their arrangement in such a way that they work as a frame for the door. This arrangement dramatically raises the curb appeal and can be executed in all gardens of all sizes.
3. Make an Impressive Pathway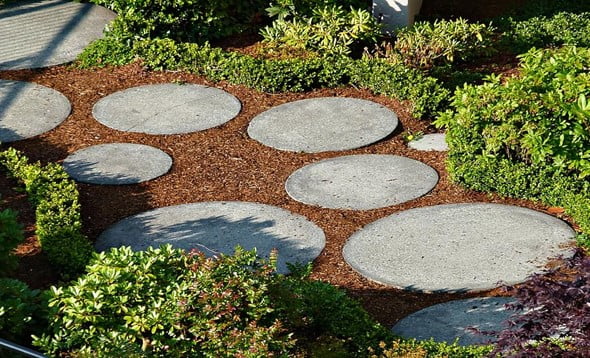 There are two basic types of pathways. A short, straight one and a long, winding one. For a small area, a straight path leading to the door is advisable. However, many homeowners are enthused about a winding pathway. The trick to making a statement with such a pathway is to have it densely surrounded by trees on both sides. If the yard lacks expansive space, trees can be replaced by greenery in the form of grass, shrubs, and short plants. You can also make the walkway interesting by including elements such as steppingstones or pallet wood.
4. Give More Thought to Your Foundation Plants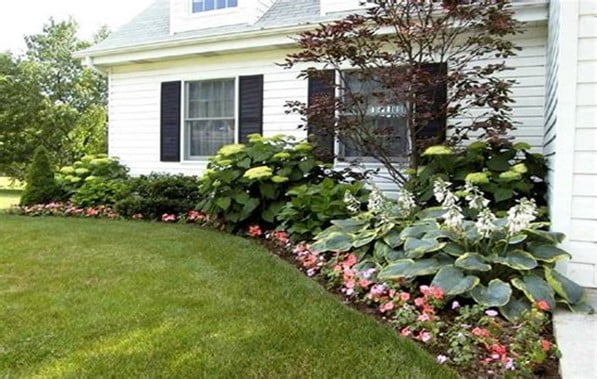 Many homeowners make the mistake of setting foundation plants too close to the house. This affects the appearance of the garden, but it also blocks the view from inside the house once the plants start gaining height. Therefore, be more mindful about picking the type of plants you want right next to your house. Plants that grow too tall too fast are best avoided if you cannot spend a huge amount of time pruning. Basic research on a plant's growth rate will give you an idea of where it can be placed in the yard not to block the windows.
5. Divide the Space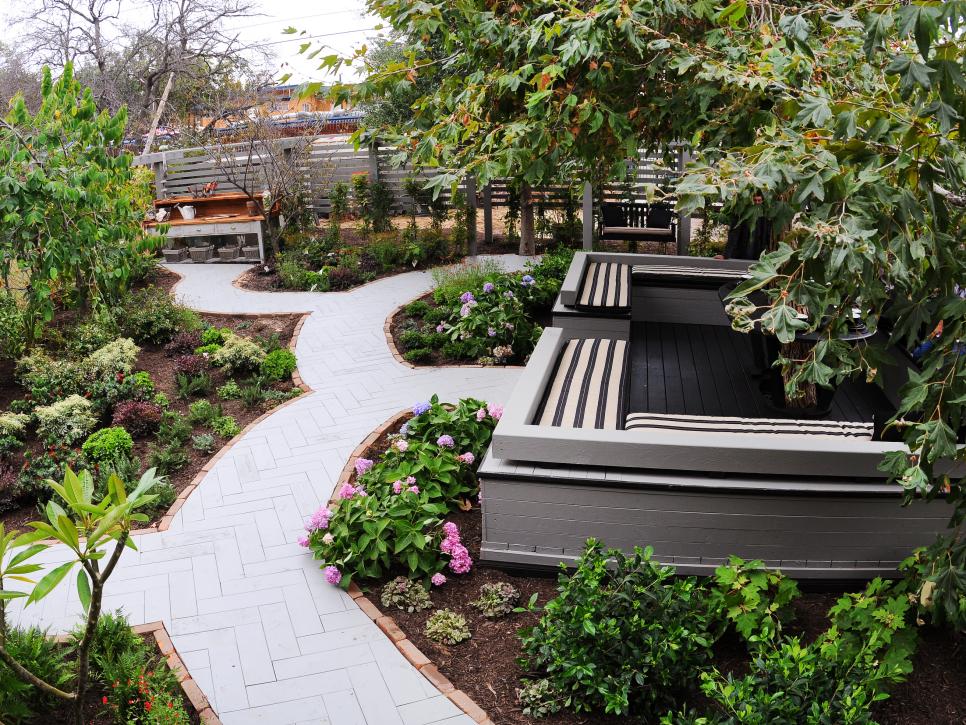 In the context of garden landscaping, divide and rule is a gentle norm. You can organically compartmentalize the garden space to create private corners. Just plant an assortment of shrubs that attain heights at varying rates. Trees can also be used to create dividing points. If you are not fond of hedges, you can always turn to flower plants. These bushes look extremely pretty and can gently act as dividers while also appearing inviting.
6. Factor in the Possibility of Garden Pests
Garden pests are like uninvited guests. No matter how distant you are, they somehow find their way into your life. Pests such as ticks are undesirable, especially because they spread numerous diseases and infections. But keeping them at bay is quite simple and pleasing to the eye. All you got to do is maintain a nice herb garden and/or a flower bed. Therefore, it is wise to plan the layout of your garden by including plants such as chrysanthemum, marigold, lavender, garlic, sage, mint, etc. that repel pests naturally.
7. Consider the Orientation of The House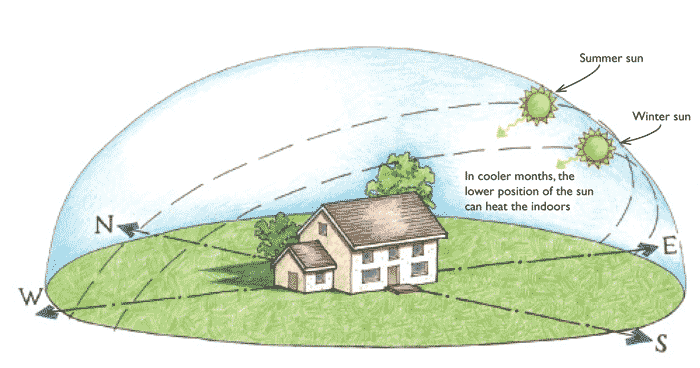 Regardless of whether you believe in astrology or not, considering the house's orientation is extremely vital for a healthy home garden. Depending upon the direction it faces, the building will determine what part of the yard will be exposed to sunlight and for how long. If it is a north-facing house, the front yard will be in the shade most of the time. In this case, you can select plants that do not need a lot of sunlight to grow. East or west-facing houses can go for plants that thrive in continual exposure to direct sun. Desert landscaping ideas are also favorable in such scenarios.
8. Think Ahead
Trees are permanent elements of a garden. Therefore, before deciding on which trees to plant and where consider at least 10 years. A sapling might look cute near the house, but a few years down the line, it might end up becoming a nuisance that blocks the view from house windows. Trees are usually an asset of the property. However, they can well turn into a liability during sale transactions if interested parties do not want a tree-dotted landscape. This is especially possible when the area directly around the trees is not looked after and is allowed to go barren.
9. Perk Up the Driveway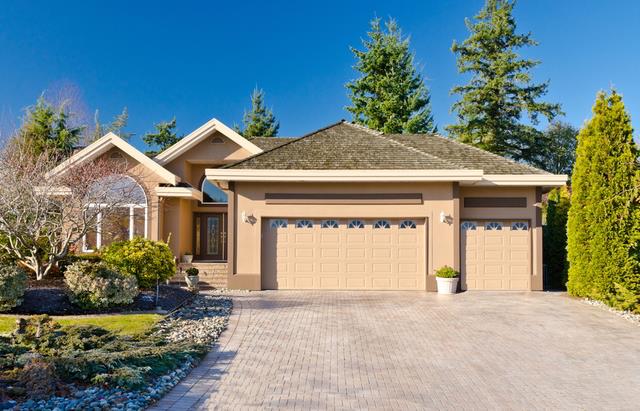 Asphalt driveways are quite boring to look at. You can perk up the appearance of your driveway by simply installing a border of cement paver or Belgian block along its edge. If you are looking for a quaint, countryside-y look, you can also replace the smooth asphalt surface with fine gravel. You can incorporate pea gravel as the top layer of a gravel driveway. This gravel is small and round and is also available in multiple colors and textures.
10. Add Plant Bed Patches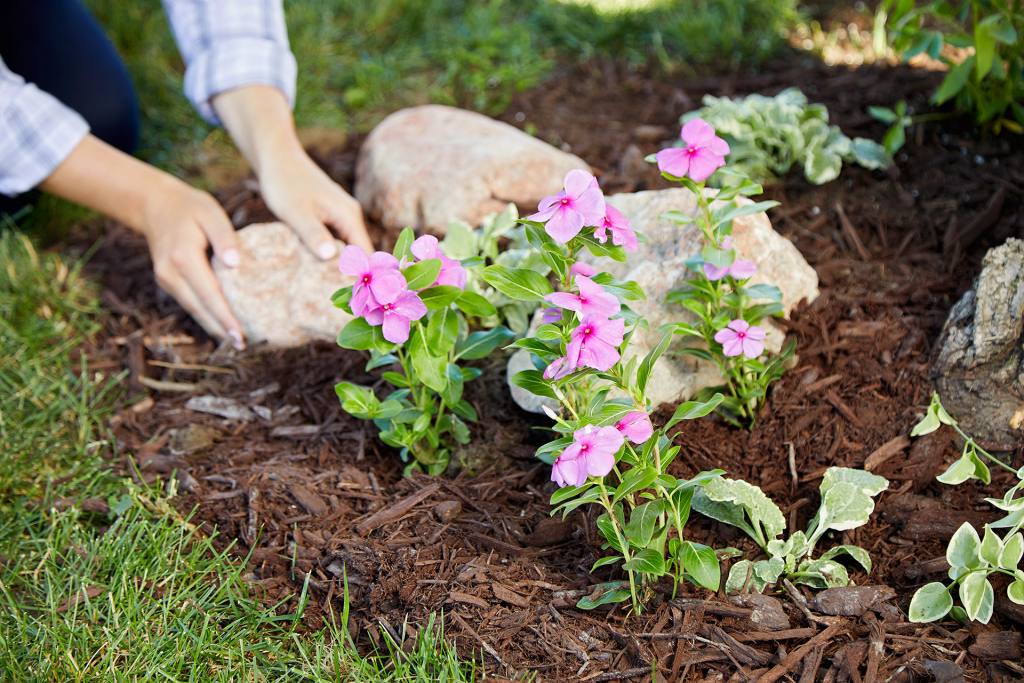 This is a basic trick to elevate the attractiveness of a plain driveway. If your driveway or pathway is straight, you can soften the linear appearance by adding small patches of plant beds at curved angles. These beds can also be added to the yard's corners to create a pleasant, harmonious effect.
11. Add Blossoming Trees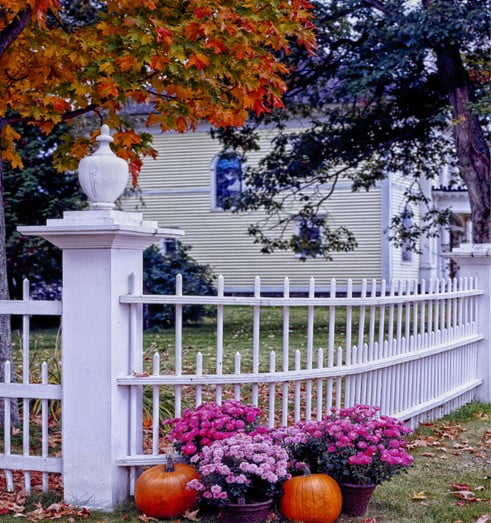 The curb appeal of a blossoming tree is remarkably high. Especially when it is in full bloom, the tree adds a soothing, pleasing, positive attribute to the property. There is a wide variety of flowering trees to choose from, as per the different colors and fragrances of the flowers. Many of these tree types are small, so you can easily incorporate them into the landscape design without worrying about blocking the house from view.
12. Simplicity Is Underrated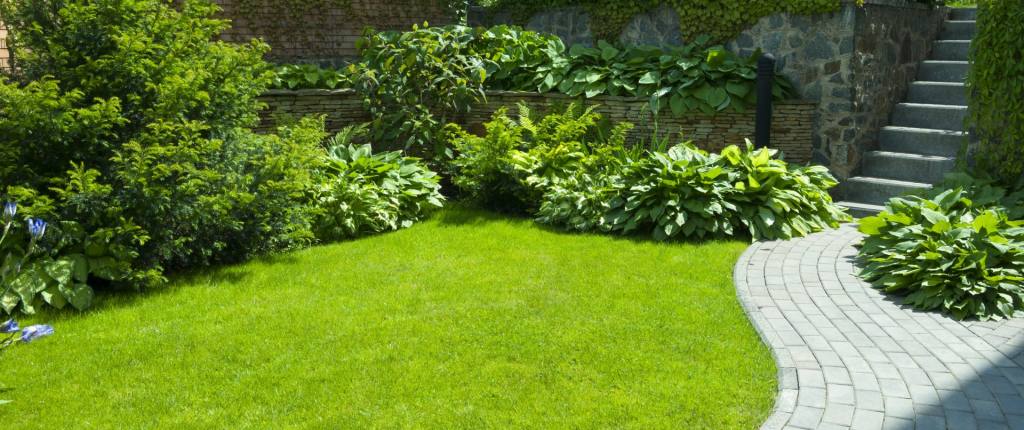 This is by far one of the most important pieces of landscaping advice. Keep the design simple. Refrain from cluttering the space with too many elements. Simply creating a basic structure and adding elements that enhance the focal points of that structure makes a strong statement.
These were 12 refreshing ideas for your garden landscape. As you can conclude, designing a front yard landscape is not as complicated as it seems. Tiny tweaks here and there, and the curb appeal of your yard increases in a snap.