What should you do if you want to sell your house that has unpermitted improvements? In certain states, an unpermitted remodel or repair is illegal, and it can affect the value of your home. It can negatively impact the perception of buyers, which makes selling your home more difficult.
What Is Unpermitted Work?
DIY home repairs and upgrades are common nowadays. But when a house is restored or renovated, specific projects require permission from your city council.
These home upgrades involve modifications in the structure or layout of the property as well as electrical and plumbing work. If you or the previous owner of the home has performed changes that may be deemed unpermitted, you may experience challenges when it's time to sell the house.
Is it impossible to sell a house with unpermitted work? While you may face some difficulties in putting up a property with unpermitted renovations up for sale, it's doable. The following are tips on how to sell your home with unpermitted constructions or alterations:
1. Disclose To Potential Buyers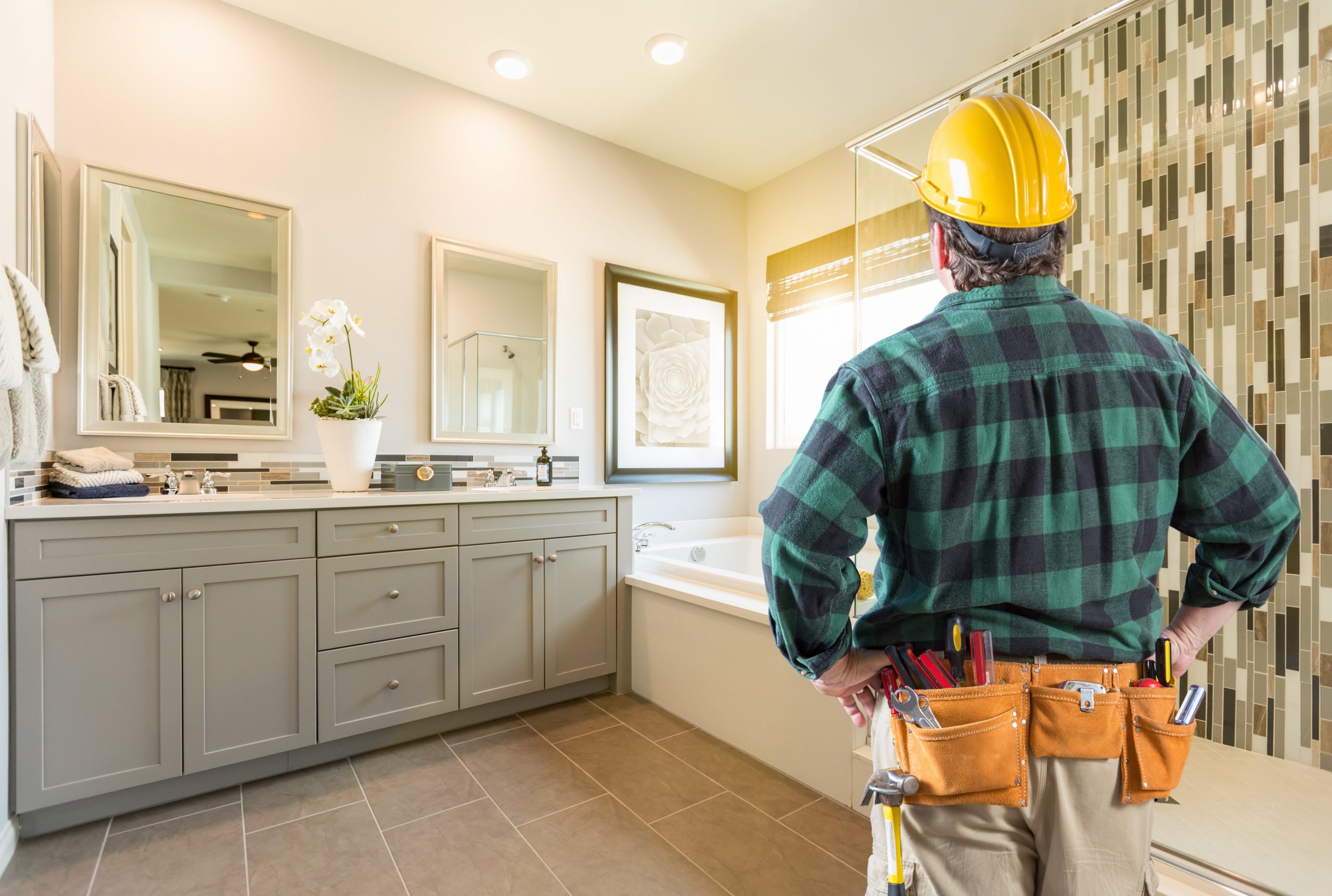 Honesty goes a long way when it comes to selling a property with unpermitted or unlicensed work. There are many consequences to having a job done to your home without the proper license. If the upgrade wasn't done professionally, the messed-up results may result in safety hazards or even worsen your problem at home.
One way to sell a home despite the unpermitted work is to disclose the required information to your realtor or potential buyers. While some interested buyers may be turned off with this revelation, it's possible to find a buyer willing to take the property off your hands.
2. Seek A Retroactive Permit For Home Improvements
You have an option to obtain a permit for the work done to your home. You may need the help of a professional contractor to check whether the job was performed based on industry standards. The first thing you have to do is have a professional come and look at the home and any other work done around the property.
Keep in mind that it's possible not to be granted a retroactive permit, so make sure to take time to research or consult with a trusted realtor and contractor.
3. Consider Cash Home Buyers
A cash home buyer like Burlington House Buyers will assess your home and make an offer right away. There's no need to worry about seeking a retroactive permit for the unpermitted home upgrades when you sell your home as-is. A cash home buyer is a person or company who purchases your house no matter what the condition is.
Aside from not having to worry about the unpermitted work in your home, you also don't have to deal with an agent who may try to convince you to take less than the fair market value of your house.
A reputable cash home buyer will be willing to negotiate with you so you can get the most money possible for your home. This flexibility, coupled with the fact that you won't have to deal with the hassle of a salesperson, is one of the main reasons people choose to sell to cash home buyers instead of traditional real estate agents. If you're looking for a quick sale, your best option is to contact a cash home buyer near you.
4. Remove Unpermitted Work From Your Home
Every homeowner wants to improve or maintain the value of their property, but DIY renovation work isn't always safe or legal. If you're going to get rid of the unpermitted work from your home, then you should seek the help of a reputable contractor to remove them properly.
One disadvantage of choosing this option is you may need to spend again to fix the area where the unpermitted work was dismantled. If you leave the site unrepaired, it may lower the value of your home when it's time to sell.
To legally re-list a house as remodeled, you'll have to get a permit from the local government this time around. A homeowner can research this information online or contact their local Building Department for specific details.
Takeaway
Unpermitted home improvement work is a project that local authorities and builders haven't approved before beginning. Thus, you're legally obligated to inform anyone interested in buying your house that you have undertaken any unpermitted work before they pay you for it.
Selling a house with illegal work done on it can often have serious financial and legal repercussions. Not divulging the fact that you didn't have a proper permit to do the job can lead to you being sued when the time comes that buyers find out there's improper renovation or repair work done on the property.
You can do several things to sell a home with the unpermitted work from your home before you list it for sale. You can also reach out to a cash home buying company, or you can add a retaining wall as an alternative to lessen your stress and worries in selling your house.