Japanese gardens are known for their uniqueness and beauty that helps us differentiate them from other garden designs. The Japanese style garden combines three different components such that- Rock, Water, and Plants.
The ambiance that a Japanese style garden creates is peaceful and full of calmness, allowing us to relax in the environment.
If you are planning to give your garden a Japanese touch, then this blog is just for you!
Let us look at some of the best 5 Japanese garden ideas for your backyard.
1. Japanese Garden Bridge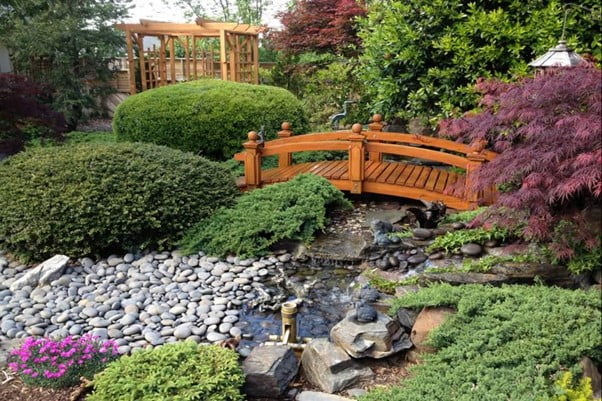 The idea of adding a bridge to your garden is to add the Japanese touch to your garden. You need not have a pond, river, or stream to build a bridge in your garden, and an artificial stream will work great for your garden.
It is an alluring part of a garden where you walk across the bridge, feeling the vibe of a Japanese garden. The material of the bridge can be of your choice, but a wooden bridge will complement your garden effectively.
2. Koi Pond with Waterfall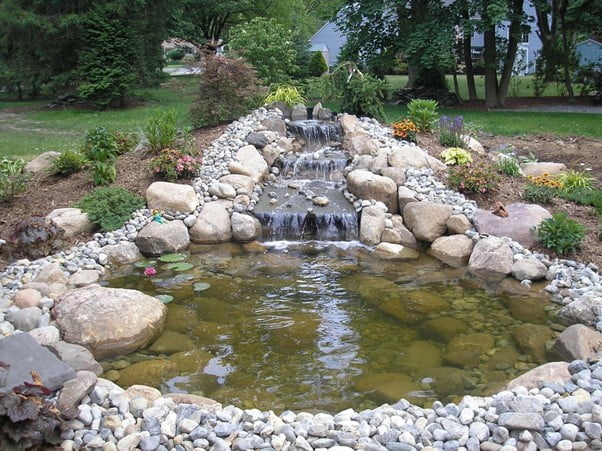 Adding koi, a Japanese word that means shells in English, will help you add Japanese style to your garden. Koi pond with the waterfall will individually give the Japanese touch to your garden as the three main components, rocks, plants, and water, are included in this style.
The narrow waterfall will add a soothing effect to your garden and give your garden a beautiful Japanese-style touch.
3. A Bamboo Entrance for Your Yard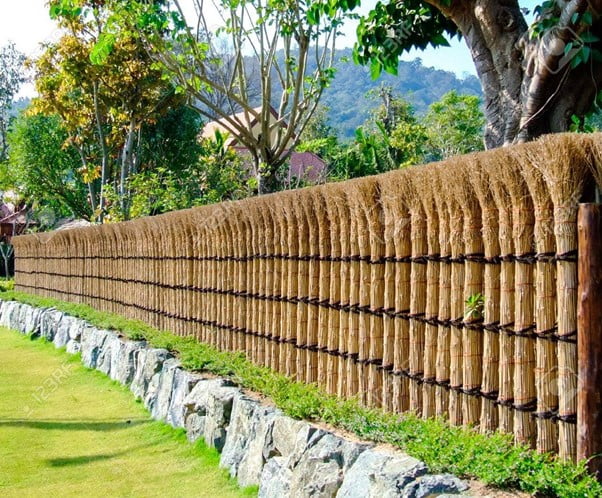 Embracing the Japanese traditional garden is not easy; you need to invest your time and money to install a bamboo entrance or fence to give your garden a whole new vibe.
The bamboo you invest in should act as the fence at the entrance of your garden as it will help in blocking the outside view. The calmness of your garden will get blocked in your garden without the outer disturbance.
4. Prune the Plants and Trees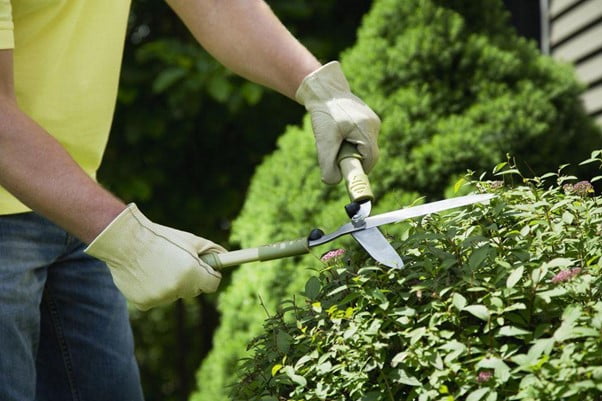 Niwaki and cloud trees are common types of plants in a Japanese garden; you can achieve the shape by shaping the plant or the tree into the shape of a cloud. Keep your plants shaped like clouds away from huge trees as the huge tree may overshadow your cloud trees.
If you wish to keep a niwaki tree in your garden, try looking for a plant that has unusual branches and is easy to shape. This can be expensive, but you can try your local store to get it.
5. Cover Your Garden with Moss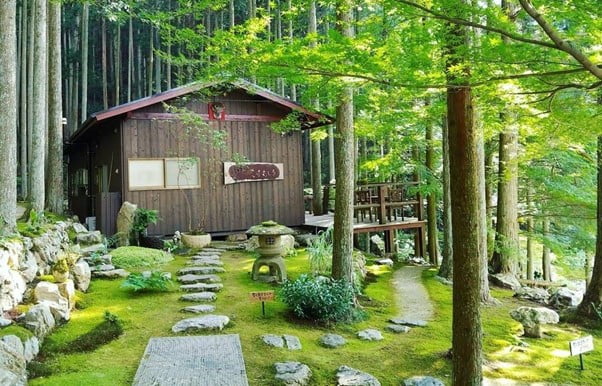 A Japanese-style garden is incomplete without contrast colors, and adding moss will help your garden get a contrast. The moss can be added to your garden in nooks and crannies to make the garden look greener but make sure you are not spreading it all over the garden.
The most commonly thrives in humid climates, but you do not need to water it frequently, and it can be incorporated into all typed of gardens.
Wrapping Up!
It is a wrap on designing your garden in a Japanese style, and we hope you have got an idea of the main components that go into creating a Japanese garden vibe.
But if you still wish to add something in the garden, then it is adding fish in the ponds, stone lantern, and drawing some lines in the sand of your garden will create a peaceful Japanese garden environment.
A Japanese style design adds so much more to a regular garden and will help your garden stand out in your surroundings.