Are you curious to find out what the year 2022 has in store in terms of gardening trends? There are so many great things that you can try out this year and we're going to share them with you throughout this article. Whether you are an experienced gardener or you're making your first steps in the gardening world, this article will help you pick the trends that work for you. This article covers everything from popular landscaping techniques, colour palettes, materials, plants, and garden pods.
Trend #1 – Organic Gardening
Sustainability and organic gardening are the number one trend for 20022. As more and more people are adopting environmentally-friendly practices, many sustainable gardening techniques are gaining traction. Organic gardeningfocuses on growing plants without using synthetic fertilizers and pesticides. It also consists of supporting the health of the whole ecosystem and understanding how it works.
Creating a healthy ecosystem starts with feeding the soil with organic matter and compost, applying fertilizers that are derived from natural sources, using natural pest control by creating a good environment for beneficial pest predators and pollinators, and practicing good sanitation. By going all-organic in your garden this year you don't just help the environment, but you also create a healthy and danger-free outdoor area for your children and pets.
Trend #2 – Contrasting Colours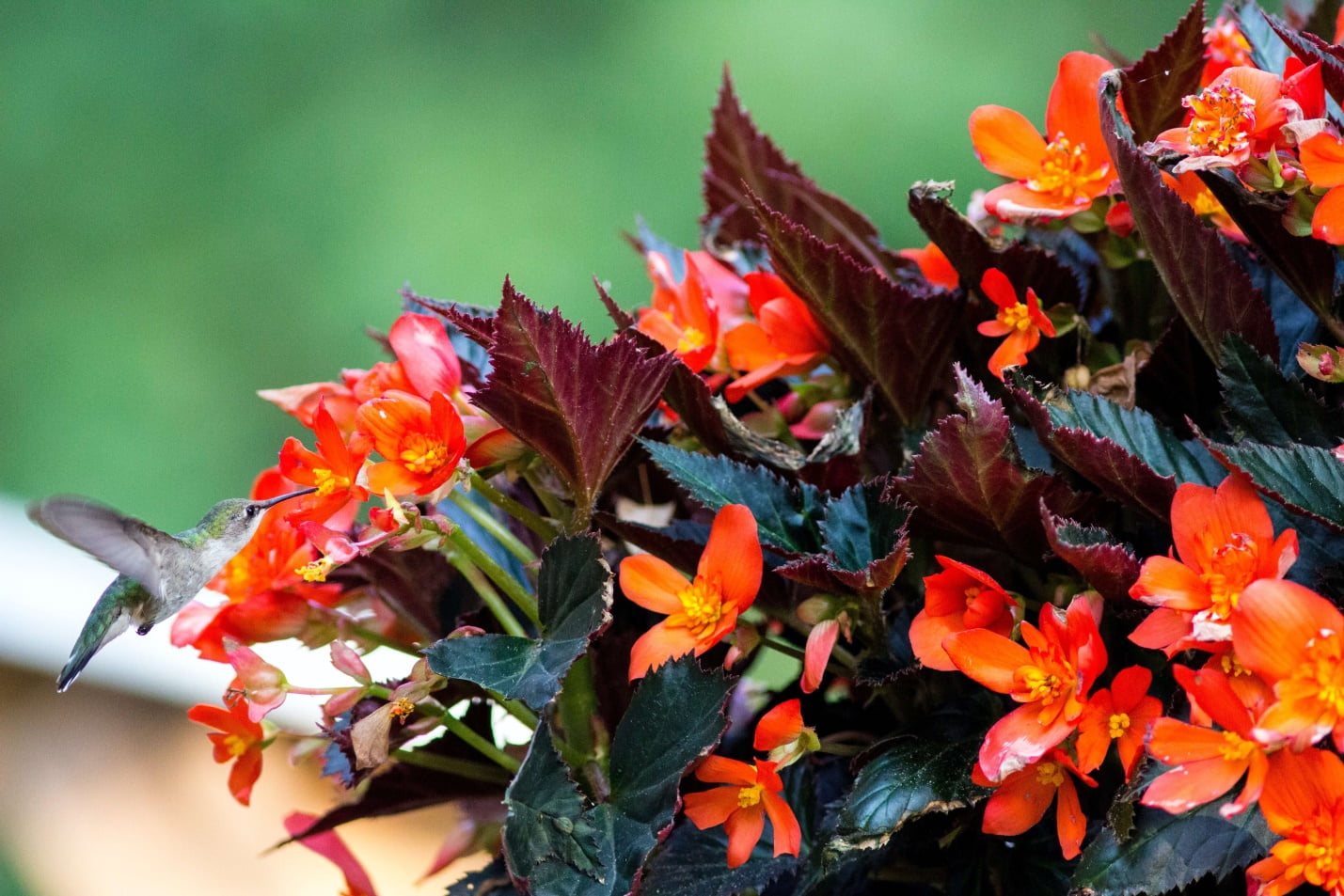 As promised, we are also going to cover the garden colour trends for 2022. This year is all about dark fiery colours that meet soft pastel tones. As crazy as this might sound, these combinations can actually look amazing. So, if you want to have a trendy garden this year, focus on growing plants that have warm-coloured foliage or plants that produce flowers in red, burgundy, and orange shades. Not sure what the result should look like? Just imagine the colours of sunrise and sunset. Choose plants such as begonias, dahlias, orchids, lilacs, hostas, toad lilies, brunnera, and ornamental grasses such as little bluestem, blue oat grass, purple millet, purple fountain grass, liriope, and blue fescue.
Indoors, you can achieve a similar effect by pairing different types of pastel and dark-coloured succulents such as Echeveria Black Prince, EcheveriaLiliacina, Moonstones, EcheveriaPerle von Nurnberg, Coppertone Sedum, Graptopetalum, AeoniumZwarktop, Black Hens and Chicks, Echeveria Black Knight. Succulents and cacti remain an important trend in 2022 because they are small, easy to grow and care for, and can bring any dull corner to life.
Trend #3 –Maximizing small spaces
If you don't have a lot of free space but want to take up gardening as a hobby, this trend is perfect for you and will be a great fit for your fence gate ideas. You can easily create an oasis in a small apartment by maximizing small spaces and transforming them into vertical gardens. All you need to create a beautiful vertical garden is a well-lit wall, a wooden frame or a pallet, and a few flowering pots. There are a lot of DIY tutorials for vertical gardens so it's up to you to find the one that fits your space and your skills.
Trend #4 – Herb Gardens
Herb gardens are another key trend of 2022 as they are very closely related to organic gardening and to making the most of a small space. Growing herbs on your balcony or your windowsill comes with many benefits – you have fresh herbs whenever you need them, you get to use herbs that were not treated with pesticides, and you get to enjoy a relaxing new hobby. Some low-maintenance herbs that you can easily grow indoors include mint, chives, basil, parsley, lavender, thyme, and rosemary.
Trend #5–Garden Pods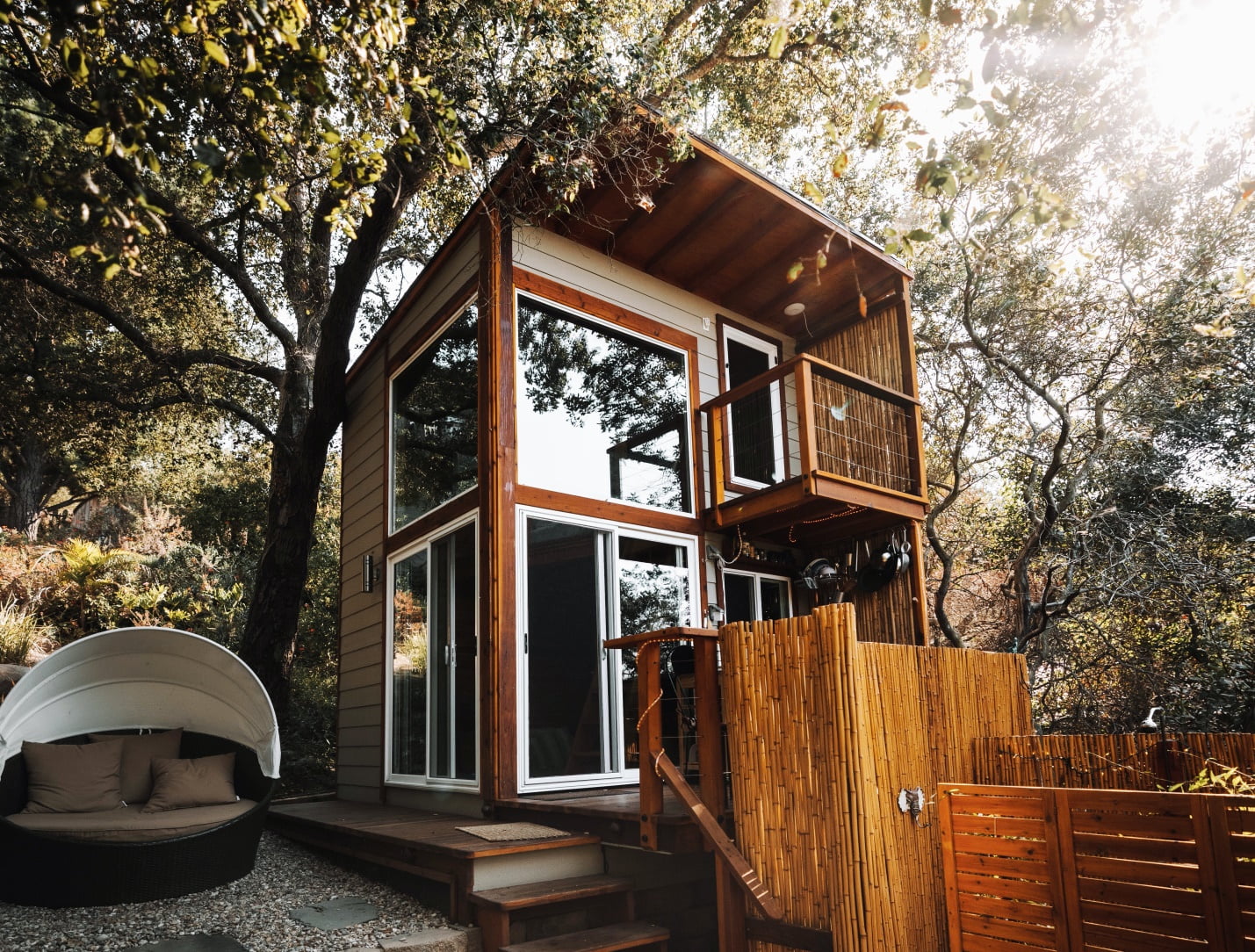 Garden pods are enjoying a lot of popularity in 2022 and for a good reason – they are versatile and eco-friendly structures that can be used in many different ways. You can use them for outdoor entertainment or as garden offices. You can use a garden pod as a game room, as a man cave, or as an alfresco kitchen where you can relax with your friends. There are many garden pods available on the market and they come in a wide range of sizes and designs so finding the perfect one for you won't be an issue. You can even opt for a bespoke garden pod that will be designed based on your needs and preferences. A garden pod can be equipped with a toilet, a kitchen, and with a veranda. You can even opt for mix-use garden pods that have extra storage space or a garage.
You might be wondering if garden pods make good investments and the answer is yes. A high-quality garden pod can increase the value of your property and can make it more attractive to potential buyers.