Selling a home requires tedious work and extensive preparation. Aside from determining which furniture or items to keep or sell with the property, you also need to make sure the house will be attractive enough to potential buyers. This is the main reason why home staging became a trend and is most likely here to stay.
Home staging is the method of preparing the house for sale. It aims to showcase the property's best assets so that the buyers will be influenced to express their interest. The ultimate point is to sell the house quickly for the best price possible. If you're selling your home for whatever reason, it's best to stage it first before introducing it to the real estate marketplace or local investment firms, such as Avante Homebuyers.
How To Stage Your Home For Sale
Staging homes is becoming more and more popular, but not everyone does it. You might want to give it a try if you wish to get a better price for your property. To know how, take a look at some tips below:
1. Set A Blank Canvas
Your house may already be too beautiful at this point, but, for sure, every corner speaks of your personality. If you want to sell it faster and at a better price, start by setting a blank canvas so potential buyers can have a look at it as if they're envisioning it as their own. They can better see how the place would look once they move in if there are no things reminding them of the previous owner.
To begin with, remove family photos on surfaces and walls. Pay attention to little details that might give away your agenda. Even bathrooms can affect the depersonalization approach you want to convey. Take out all toothbrushes and other personal items that could make the buyers think the space isn't yet ready for a new owner.
2. Declutter
As you remove your personal stuff, it's also an excellent opportunity to get rid of clutter in the property. Keep in mind that your goal is to make buyers see the space as their own. It's the space you're trying to sell, and if it's filled with clutter, they'll find it difficult to see its potentials. A clutter-free home also makes the place look bigger, and can give you a better chance of staging it well.
If you already have a set moving out date, it's best to pack all your stuff and, maybe, rent a storage facility where you can place everything you'll remove from the house. That way, it's easier to move around, and buyers will see the house as something that's really ready for great things ahead.
3. Keep It Squeaky Clean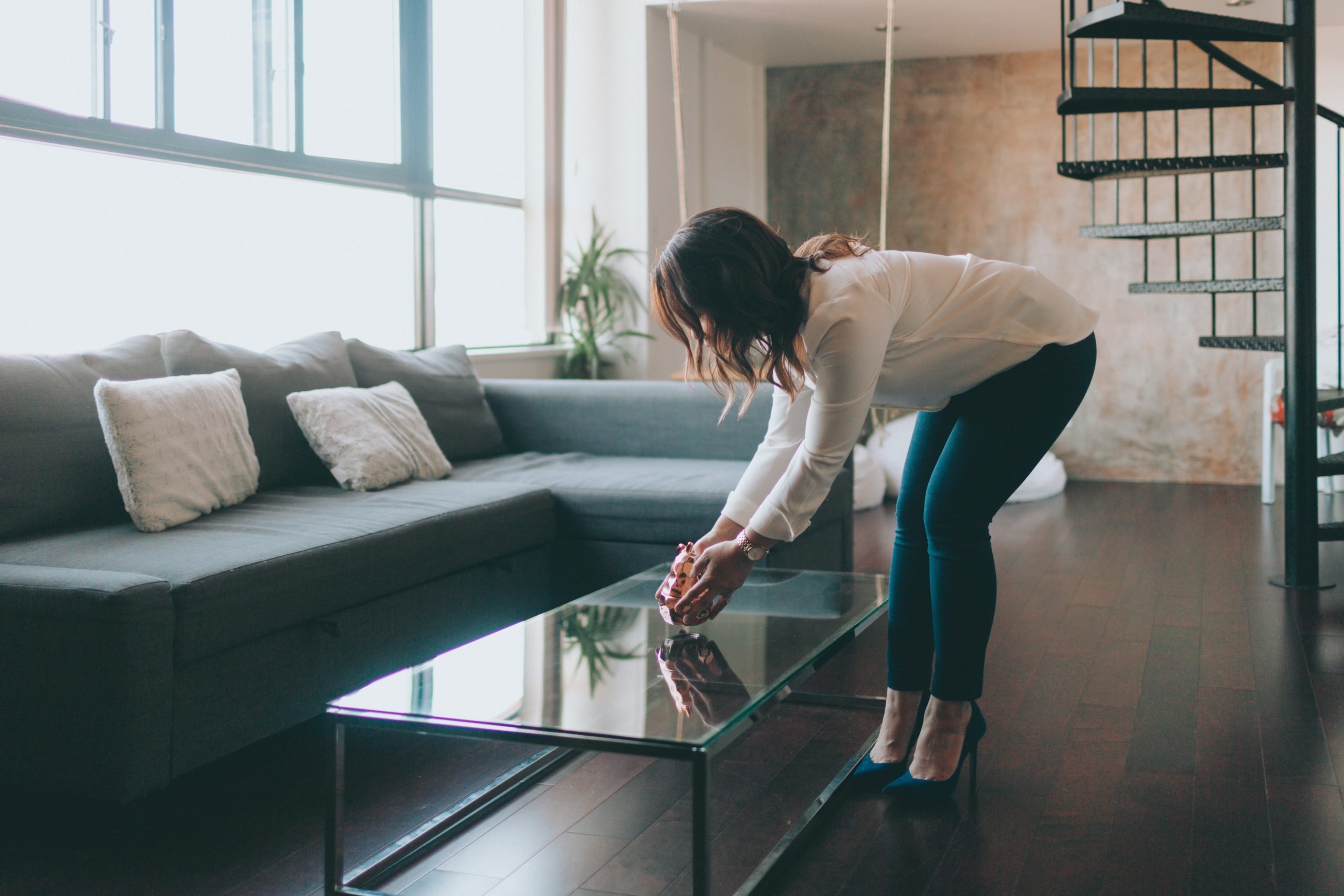 A critical factor of a well-staged house is its cleanliness. When putting your home on the market, it has to look its best and cleaning it thoroughly should be a good starting point. Be sure to pay attention to all parts of the house, particularly the kitchen, where exhaustive cleaning should be done.
Keep the countertops shiny and smelling good. It helps give an impression that the house is well-maintained and properly taken care of. What you'll be doing is, basically, deep cleaning, which shouldn't be different to how you'll clean your new home upon moving in. If you don't have the time, you can hire a professional cleaning company to do the job.
You can also use this method when preparing your house for taking photos for online platforms. For example, if you want to upload photos to Heyoffer to sell your house in Pennsylvania, you need to make sure your property looks most attractive in photos. This means cleaning and decluttering your home, as well as making any necessary repairs or improvements to enhance its appeal. By doing so, you can help ensure that potential buyers are drawn to your property and are more likely to interest in it.
4. Check What Needs To Be Repaired
The value of your home for sale will also depend on its current condition. If the foundation and structure look good, then move on to other aspects, such as the roof, windows, and doors. Don't forget to inspect the basement, garage, and attic, too. Pay attention to any repair or replacement that needs to be done to restore the house's tiptop condition.
5. Go Neutral
Bright or patterned walls may look appealing to you, but you're not entirely certain potential buyers will appreciate them. When decorating the house for the final staging process, it's better to go with neutral tones that are safer and less distracting. Paint over your brightly colored walls and ceilings to achieve a minimalist look. Colors like taupe, white, and gray are all excellent choices.
Remove any decoration you've placed in the past, especially seasonal ones. It's best to start fresh and let the space speak for itself. If you wish to add accents, you can go for decorative lighting that would best highlight different focal points of the house.
First Impressions Last
Not everyone may agree, but home staging is usually all about first impressions. Buyers are typically inclined to look at properties that catch their attention at first glance. When staging your home, keep in mind that less is more. Go neutral with colors and shy away from distracting patterns. Check what needs to be repaired or replaced to make the place look well-maintained. Clean the whole property before staging, and don't forget to declutter.