For most common people, the desert might seem like a boring place. The vast terrains filled with golden sand might look dead, but the species over there is not.
Did you know there over hundreds of animal species and thousands of plant species in the desert? And we think there are no harms in checking out some beautiful desert plants for your own garden, right?
After all, the popularity of desert plants has been on the rise in recent years. The desert plant species are low-maintenance, drought-resistant, and easy to take care of, yet all these factors do not interfere with the beauty of the plants and their flowers.
So, if you are looking forward to checking out a few new plants for landscaping then you just cannot miss these 8 desert plants.
1. Golden Barrel Cactus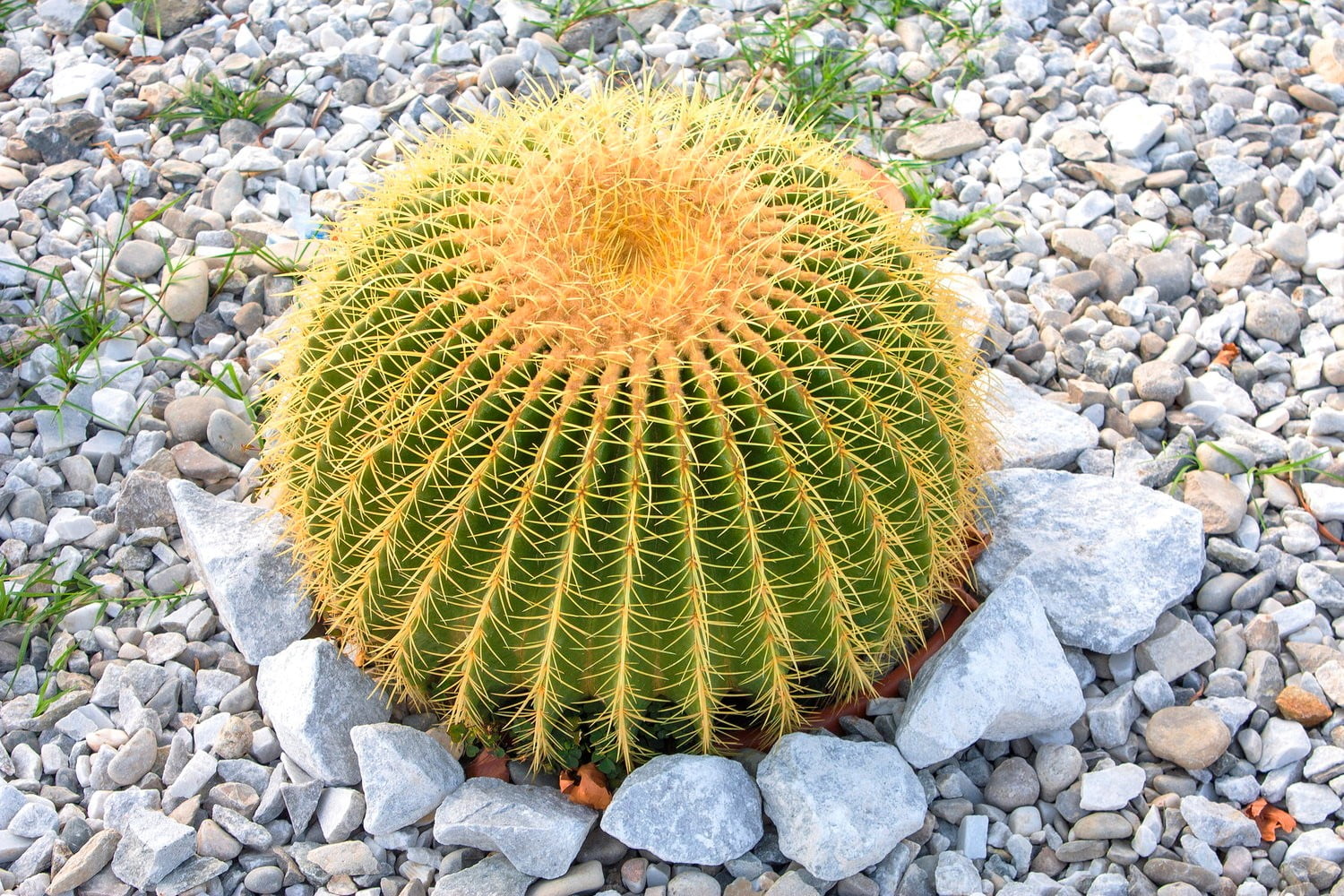 When it comes to landscaping, the one thing that matters the most is that the plant should be able to add to the garden's beauty and that is exactly what a golden barrel cactus does. With its cute spherical shape and countless shiny yellow thorns all over its body, it will make a great addition to your garden especially if you are planning to lay a rock bed to go with the plants.
Although it starts out with a spherical shape, over the years these cacti grow up in a long cylindrical shape which again looks brilliant against your garden's walls. To add a cherry on top, they produce bright yellow flowers on their head during summer.
2. Ghost Plant Succulents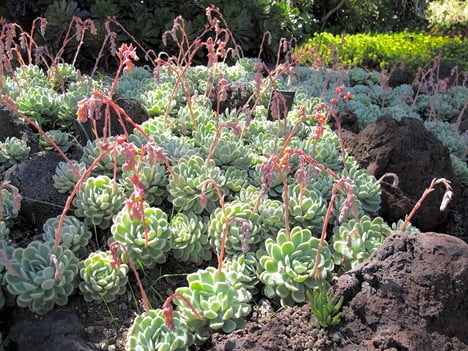 A lot of us love roses, not for the bright red color but the striking yet complex petal arrangement. But roses need a lot of care to grow well, and bloom and you might not have the time for that. That is why you should opt for ghost plant succulents. These cacti that look exactly like a rose are currently one of the most popular cacti for landscapes. They are found in countless shades of green and a lot of them have a pale rose-hued tint on the edges of their leaves adding to is stunning appearance.
3. Red Pancake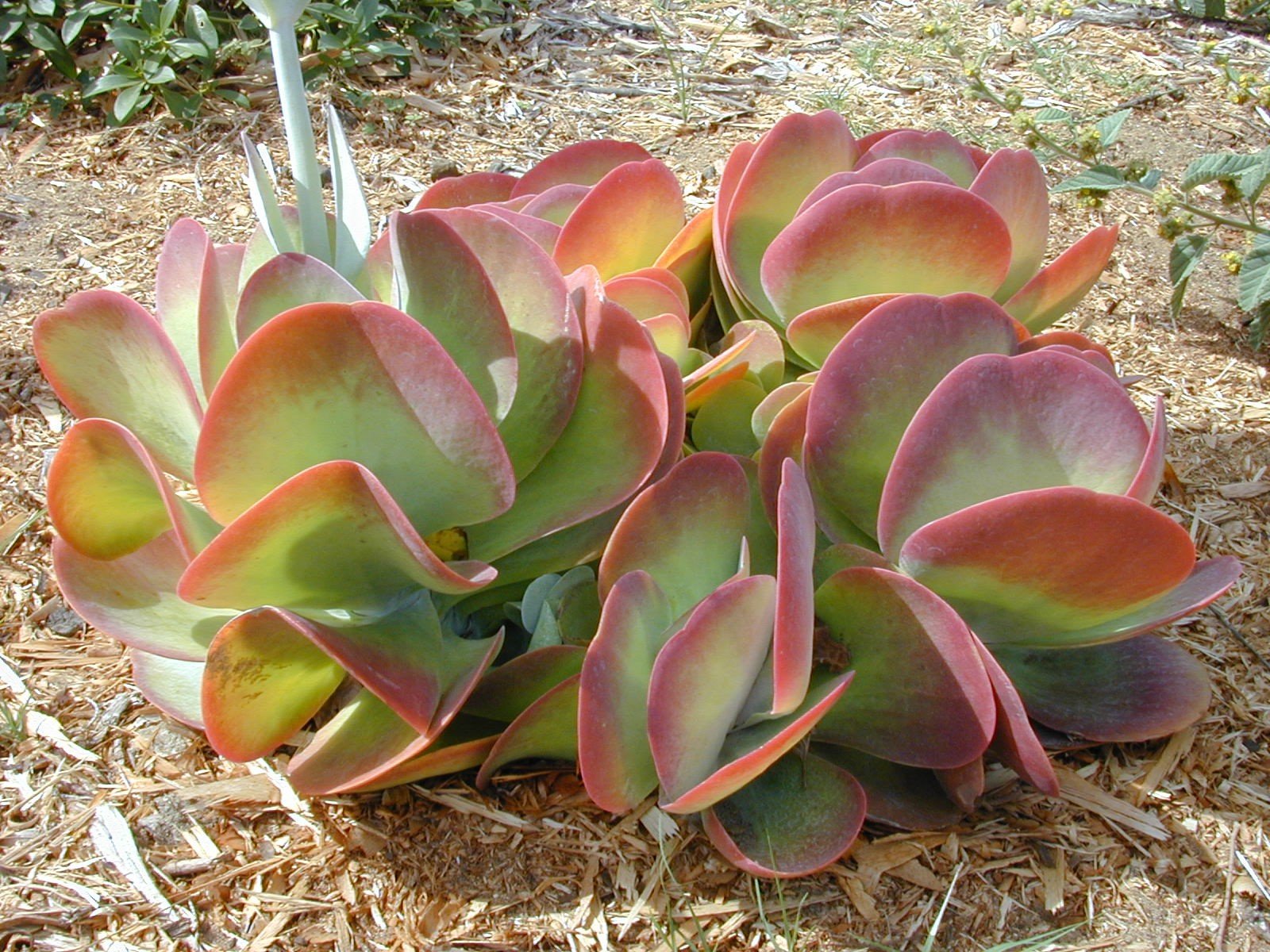 Now, this is a desert plant that will hike your curiosity. The plant goes by various other unique names like flapjack, paddle plant, or even desert cabbage. What makes this plant stand out is its neatly clustered pancake-shaped leaves that have a reddish shade on their edges, and what is even more striking is the fact that this red color can intensify and spread to a larger part of the leave when brought under the sun. Being a desert plant, it is also easy to take care of and can survive in tough times. Isn't this a perfect choice?
4. Mexican Feather Grass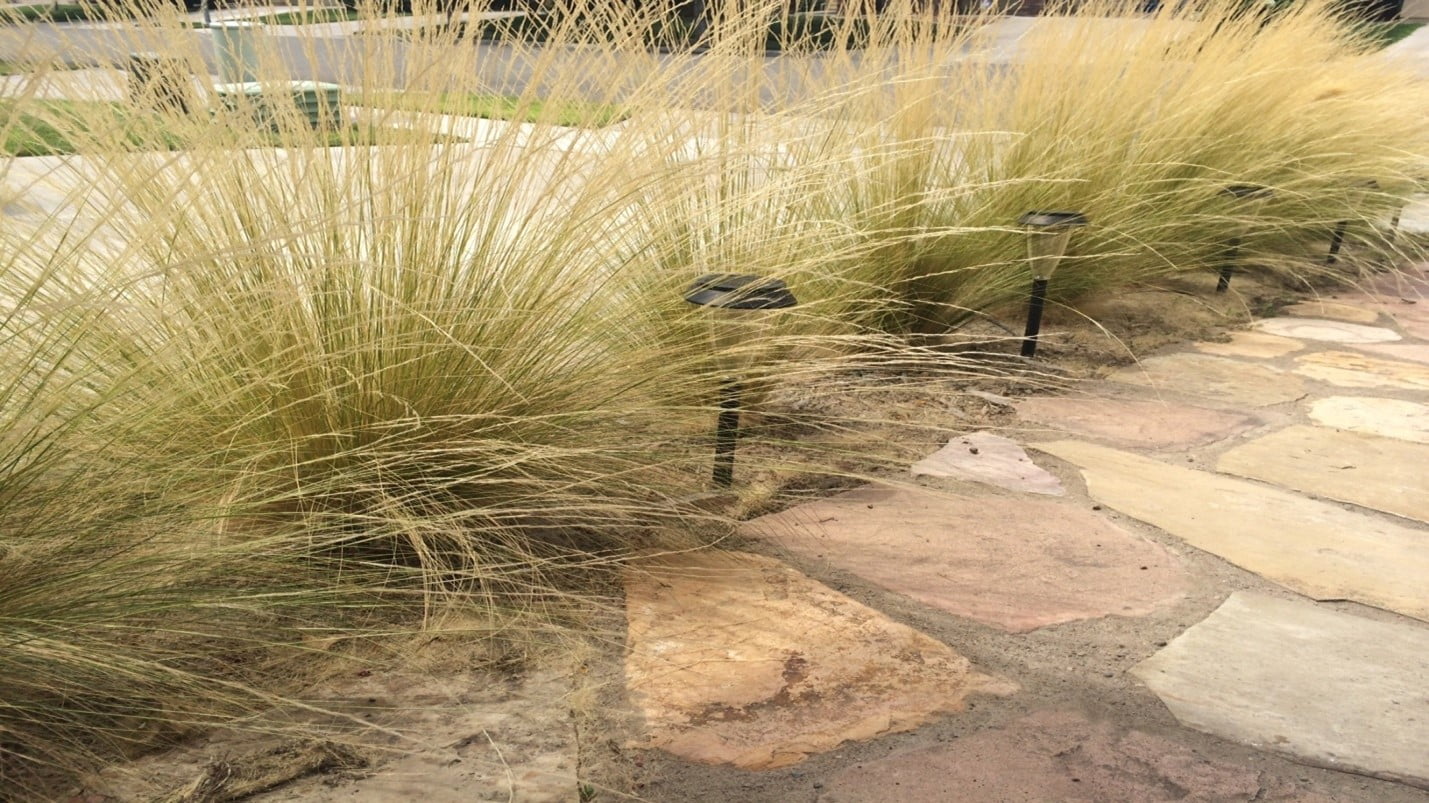 Not all desert plants are cactus, there are tons of non-cacti and beautiful desert plants that are perfect candidates for your desert landscaping ideas. The grass brings in a serene effect in your garden with its fine, slender blades, growing out in clusters and swaying with the wind. However, when choosing to plant Mexican feather grass, there are two things that you need to keep in mind. First, it is grass, so if not controlled on time, it will spread and grow uncontrollably across your garden, and secondly, in comparison to other types of grass, it has a more complex set of roots which makes it difficult to get rid of.
5. Flaming Katy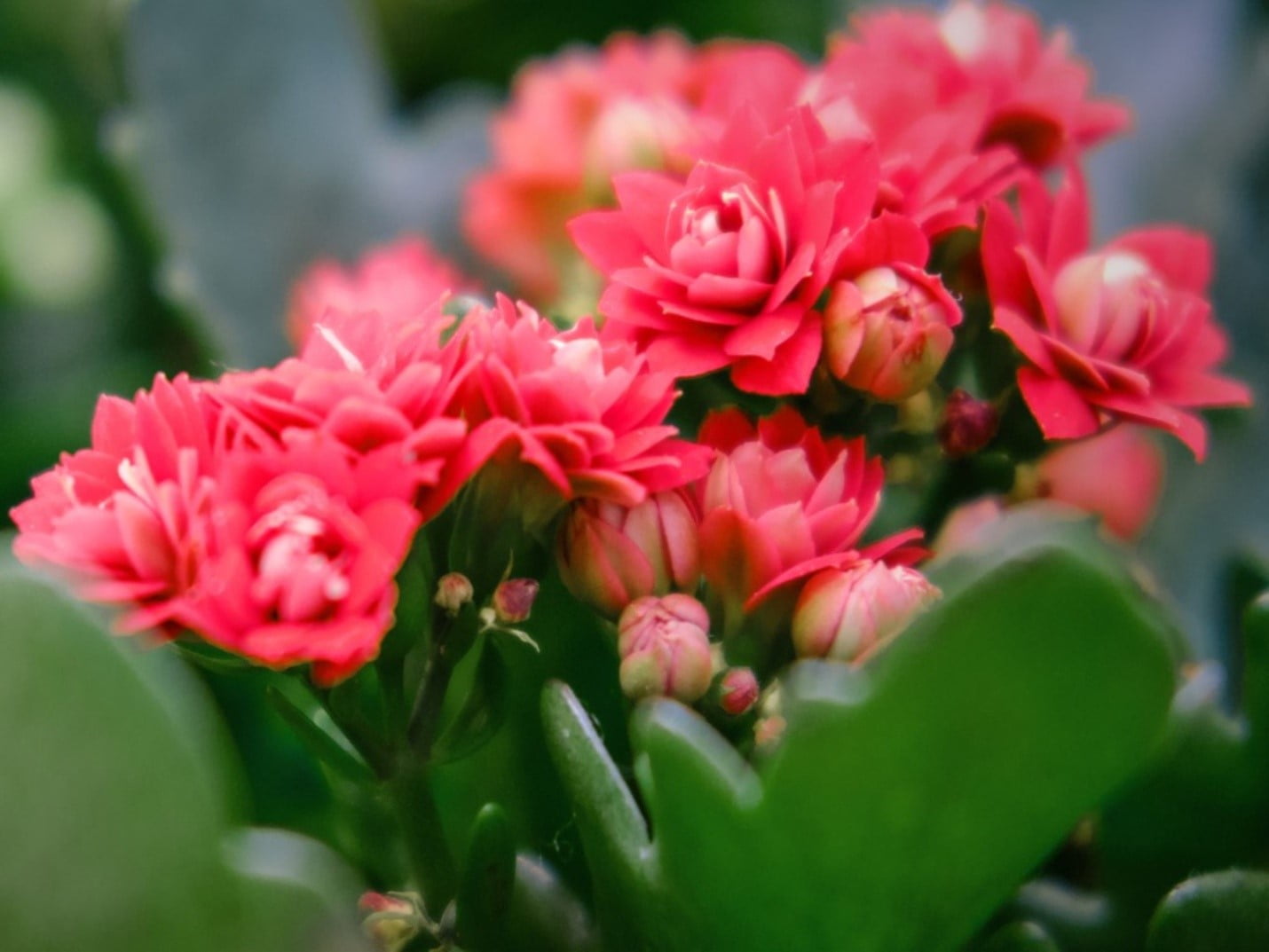 If you want to add a splash of color to your landscape, then this plant is something that you should consider. Cousins with paddle plant, this plant during the blooming season is filled with a cluster of fluffy and long-lasting flowers available in various bright shades. When it is not the blooming season, the plant has flat, curved green leaves, a lot like a paddle plant, the only difference being that the leaves, in this case, are slightly larger and only green in color.
6. Aloe Vera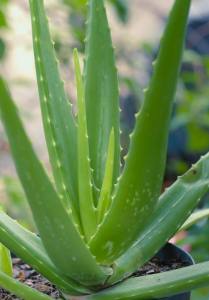 We do not know how many of you know this, but aloe vera is a desert plant, and more reason to plant it is the number of benefits that they bring along. Aloe vera can thrive on less water and minimal care but the exact type of care that your plant needs depend on the variety. The flat green blades growing from a node and pointing out in all directions adds a surreal effect to your garden. After all, when you are getting medicinal benefits as well as beauty from the same plant that also easy to take care of, it is a pretty good deal then, isn't it?
7. Yellow Bells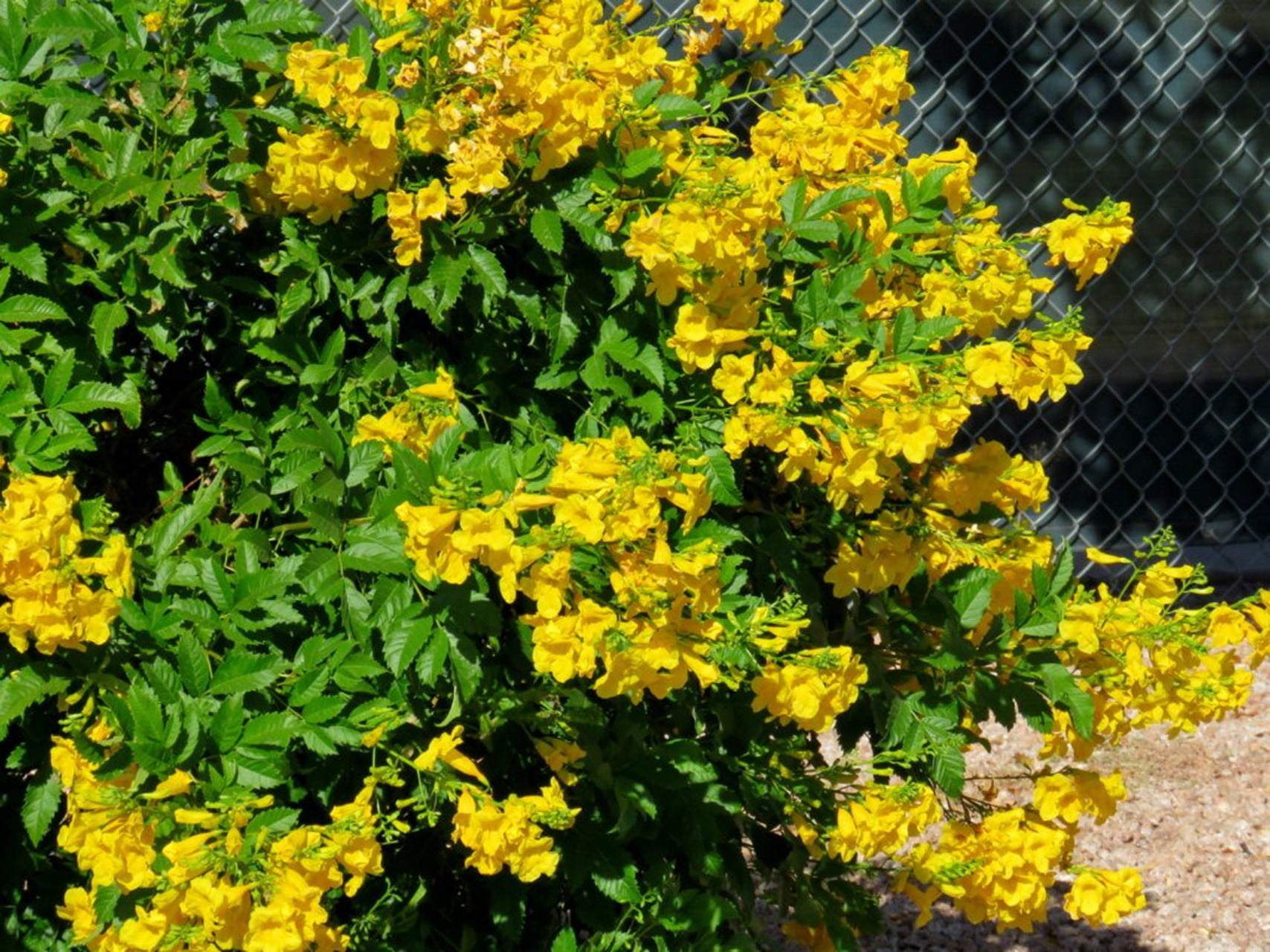 The best thing about this plant needs no explanation because the big, bell-shaped bright yellow flowers that grow in abundance will be visible even from a distance. And who says that your landscape plant needs to be all dull and green. Plants like yellow bells bring a splash of color that induces life into our garden. And speaking of its care regimen, all that it needs is bright sunlight to bloom and thrive.
8. Texas Sage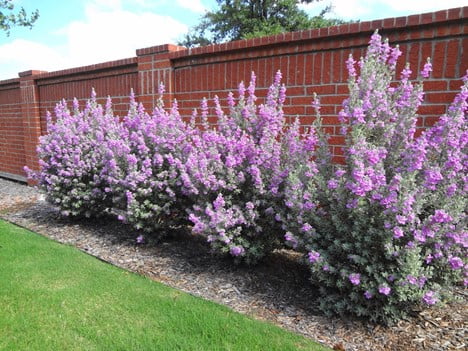 Short shrubs with seasonal blooms are our favorite kind of desert plant. Texas sage remains green for most of the year but with the onset of summer, you will see the plant fill up with bright lavender and blue flowers that remain throughout the summer and last till the falls.
The plant does not need to be pruned and like most desert plants, all that it needs is adequate sunlight to thrive.
So, these were the top 8 desert plants that you had to check out before you select the plants for your desert landscaping ideas. After all, there are a few things that a plant must have to be fit for landscapes: it must be ornamental, flowering, and low-maintenance and these desert plants check off all the three requirements on the list.
We hope this article was helpful and we were able to help you make a choice. If you have any further queries, feel free to reach out to us in the comment section below.