Many of us love the excitement of moving to a new home, but the actual process can cause plenty of headaches. From packing up fragile items with sentimental value to the heavy lifting of furniture and boxes, moving isn't everyone's cup of tea.
However, with planning and preparation, your move doesn't have to be an overwhelming experience. These four tips can make the journey to the next chapter of your life go smoothly and effortlessly. This way, you can focus on the excitement of your new place.
Start preparing early
Don't rush to pack up your home in one shot. Throwing everything in boxes at the last minute and getting things ready before your movers San Diego arrive to load up their truck is a good way to lose or break items. The best way to pack is to take your time and get started long before moving day.
This ensures you're not stressed out of your mind on moving day and also helps you pack up your belongings in the most organized way possible. For example, if you know your move to your new home is in a month, while you don't want to pack up essentials, you can start dedicating a day a week to packing up things you won't need at the moment so that when moving day arrives, you have most of your home packed up.
Declutter your belongings
You don't need to take everything you own into your new home. Over the years, we tend to collect things we don't need, and before you know it, your home is full of odds and ends that have stayed in their original boxes since you bought them.
A move is a great time to let those things go, either through a garage sale, an online site for selling items, or donating to a thrift store, so that you can move on to your next home with less clutter and make room for new items. If you think you may need help deciding on what you can live without and what you can keep, consider working with a professional organizer to help you figure out what to do.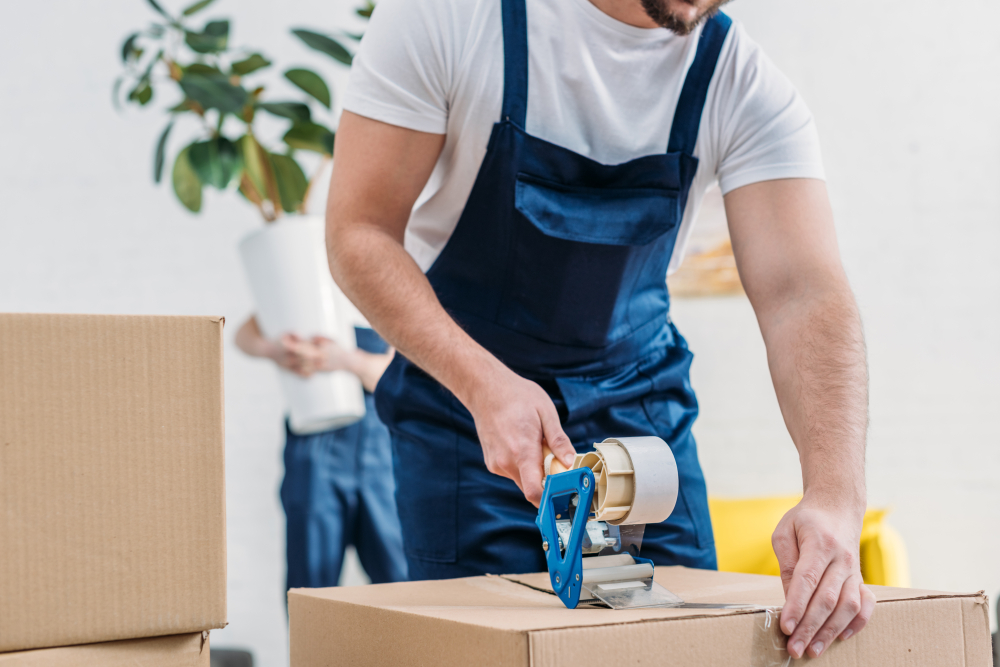 Hire professional movers
While it will cost you to hire a team of San Diego professionals, it can save you time. In a world, where time is money, you'll essentially be saving money to move to your new home.
Not only can movers move fast and efficiently while loading and unloading trucks, but the fact is that a moving truck will cut down on trips back and forth. Plus, with their expertise, you don't have to worry about finding someone strong or capable of moving the heavy stuff, such as couches and refrigerators. They've got it; so consider investing in a moving company to make things easier for you.
Take care with fragile belongings
You want to arrive at your new destination with everything in one piece, so when packing, make sure to invest in the best packing materials, including plastic wrap and bubble wrap, so you can protect your belongings. Plus this will save you and the movers you may hire a few headaches later on.
Be careful when packing glassware in your kitchen, fragile home décor, or your TV. These items can easily break when moving. Whether you get help organizing your belongings during your move or you do it yourself, caution is best when packing fragile items.
In Conclusion
Moving doesn't have to be overwhelming. Although there is a lot of time involved in packing up a home and moving to a new one, with caution and planning, you can easily move from one place to the next in an efficient and effective way.
Careful packing, planning ahead, and working with professionals could make your move go that much more smoothly. The end result will be more than worth it. Good luck!