Buying a new home is often the biggest investment a new owner makes. But the purchase price is only part of home ownership costs. Wear and tear or unexpected events can lead to appliance or system breakdowns that are very expensive to fix. With that in mind, millions of buyers now purchase unique warranties that help minimize repair or replacement costs of things like enclosed patio, deck etc. Customers often arrange warranties through their real estate agents or builders but can also buy their own. Costs vary, depending on coverage, and clients can select agreements that best fit their needs.
What Are Home Warranties?
A home warranty is a contract between the person or persons who own a home and a service provider, and it is not the same thing as homeowner's insurance. Insurance policies are designed to protect against theft or damage that affects a home's entire structure like wiffle ball field and possessions inside it. In contrast, home warranties offer reduced pricing for repairs or replacement of appliances or systems. Clients can also choose agreements that cover critical systems, such as air conditioning and heating, electrical, and plumbing.
How Warranties Work
Each warranty contract details its coverage. A contract must specifically list a problem for a customer to file a claim. Clients usually call their warranty company and request service. A customer service representative then assigns a local professional to the project. A technician will evaluate and diagnose issues.
Homeowners generally need to pay a service fee for each claim, and they may be required to pay it before or after a technician's visit. Industry professionals suggest that customers put all requests in writing and keep copies of each communication.
Common Types of Coverage
According to personal finance publication The Balance, home warranty plans vary widely, so buyers must understand precisely what their agreements will pay for.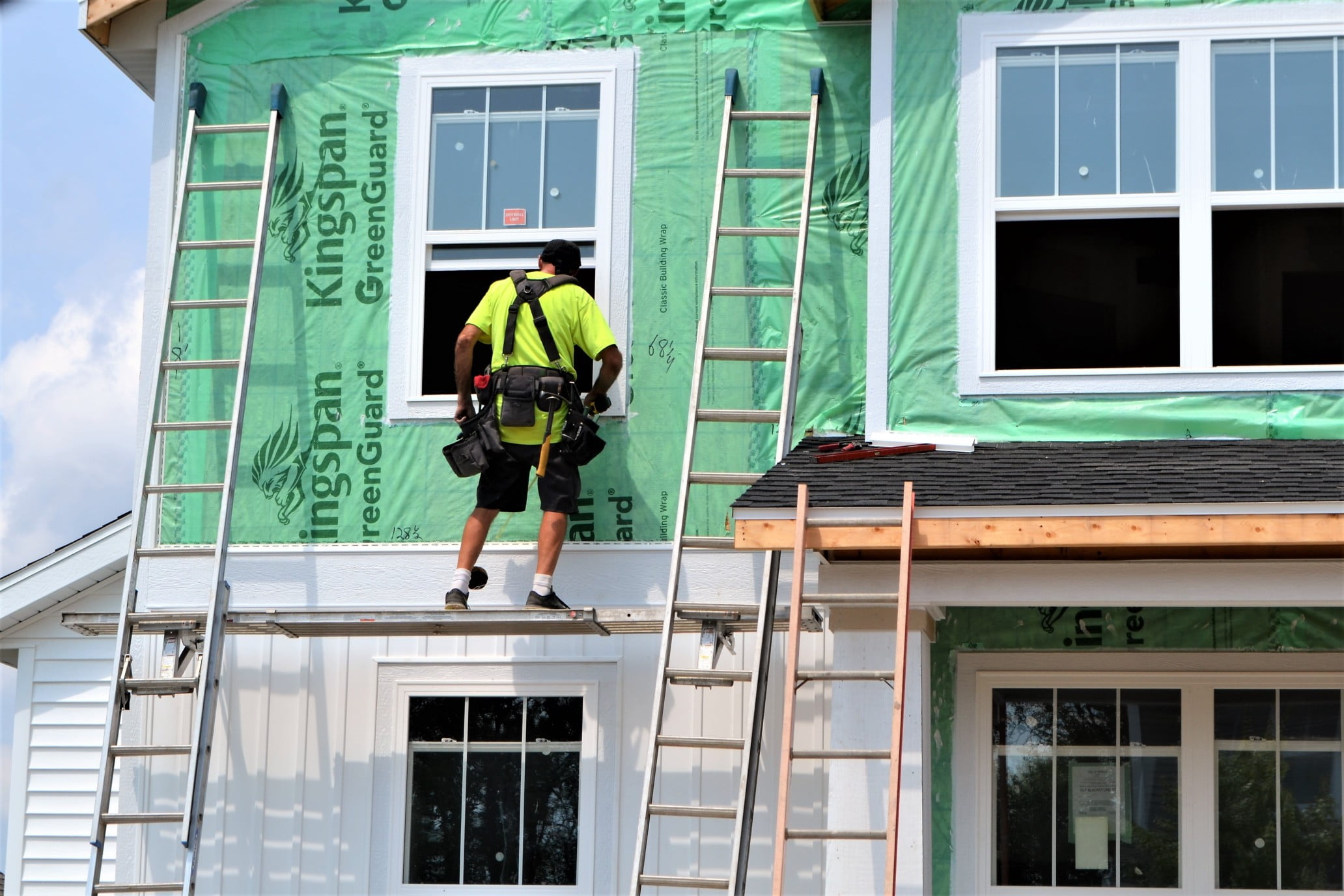 Appliance plans commonly cover:
Stove/range
Washer
Dryer
Built-in microwave
Trash compactor
Dishwasher
System agreements generally cover:
Air conditioning and heating systems
Plumbing
Water heater
Ductwork
Instant water dispenser
Garbage disposal
Things that Warranties Do Not Cover
Homeowners should read their warranties carefully because standard contracts could exclude some appliances or offer limited coverage. For example, refrigerators, washers, and dryers are not always automatically included.
Home warranties do not cover pre-existing conditions. These are usually issues discovered during an initial home inspection. Agreements also will not pay for problems caused by neglect or improper maintenance. Providers typically request copies of home inspections before paying claims, so home buyers must negotiate with sellers to ensure issues are corrected.
Per home security site Safewise, warranties do not generally cover garage doors and tracks, although they could cover automatic openers. Sprinkler systems, hot tubs, and septic systems are not typically part of agreements.
Warranties Can Protect Home Buyers
Buying a home typically involves a large cash outlay that has a lasting impact on the budget, so it is critical for owners to plan. In addition to the initial down payment and closing costs, buyers need to factor in ongoing monthly expenses and job security. A home warranty can provide extra security by defraying costs in the event of unexpected repairs or replacements.
Warranty issuers generally offer around-the-clock service, making it is easy for clients to get fast help. Providers use a network of technicians, so customers avoid the stress of trying to find repair companies, and there is usually no limit on the number of requests.
How Warranties Benefit Sellers
Home warranties help ensure that owners can maintain property values and get top dollar when they sell. They can also offer a home warranty as a negotiating tool. Many last-minute closing problems are caused by issues related to repairs, and warranties give buyers protection against these dilemmas. Sales are far more likely to close on time since there is little chance of postponements due to an appliance or system breakdown occurring during the process. When sellers include warranties, buyers are more likely to present their best offers, which increases sellers' profits.
Real Estate Agents Benefit from Home Warranties
When listed properties include home warranties, real estate agents benefit. Without the negotiations required to determine who pays for repairs, buyers and sellers are happier. Transactions are easier, quicker, and provide more benefits for all parties.
Listings with home warranties attract more buyers. Interested parties feel confident in placing bids. Agents also have more confidence when presenting homes to potential buyers since unexpected issues are likely to be covered under agreements.
Warranty Costs Vary Widely
Home warranties are fairly inexpensive, but prices vary according to provider and coverage. A basic warranty cost ranges from $350 to $650 annually, or $29.17 to $50 per month. If customers choose extended warranties, they can expect to pay $100 to $500 a year. Service fees also vary, with companies charging between $50 to $100 per repair or replacement. Costs are based on factors that include:
Plan type
Added benefits or services
Scope of coverage
Location
Size of the home
When to Buy a Warranty
There are certain situations where home warranties are especially valuable. For example, the contracts provide security when home inspection reports include worrisome issues. A warranty is also a good idea if systems or appliances are not covered by a manufacturer's or builder's warranty.
Many homeowners get the coverage they need through extended warranties provided by credit card issuers. If these are not available, home warranties can provide the needed security. The plans are also recommended when systems and appliances have been well-maintained but are old and nearing the end of their lives.
Home warranties may not be as appealing to homeowners with large cash reserves and those whose systems and appliances already have warranties. The agreements are also not the answer for homeowners who want coverage for non-mechanical structures, such as windows.
Home ownership can get very expensive if appliances and systems fail, so many homeowners invest in home warranties that help defray the costs. Unlike insurance, home warranties protect against breakdowns rather than damage or theft. The types of appliances and systems agreements cover depend on the policies clients choose. Pricing varies widely among contracts, and customers can find options to fit their needs. Warranties offer solutions for clients who do not have other warranties or have older appliances and systems.