In 2020, we saw a renovation and building boom. The second most popular home improvement, according to the National Homebuilders Association, was adding an enclosed deck to the home. The more time we spent at home, it seemed, the more we appreciated the extra living space and fresh air and sunshine we enjoy on a deck.
Of course, whenever you consider a home improvement, return on investment (ROI) helps drive your decisions. That ROI depends greatly on how long your investment will last and how much maintenance it will require. Thankfully, with some easy steps such as installing joist tape and keeping the deck clean, you can extend the life of your deck.
To make your deck last season after season, make sure to do these 6 things:
The best time to begin to extend the life of your deck is in the construction phase. While you are in the midst of building a new deck, you can take proactive steps that are difficult once construction is complete.
First, you'll want to choose treated wood that is durable and pest-resistant or composite decking, made of recycled plastics and reclaimed wood. While we all enjoy choosing colors and designs, making the right materials choices is essential in deck durability.
Next, because about 90 percent of U.S. decks are built on wood framing, you'll want to be sure you guard against moisture. Water is the primary culprit in deck deterioration.
Start by protecting your beams and joists — the substructure of your deck. The substructure is often forgotten after construction; however, it is most critical to your deck's longevity. Protect the tops of the beams and joists with a quality flashing tape. Joist and beam flashing tapes are relatively inexpensive and easily installed, even by a DIYer. The catch is that you cannot add the tape once the deck if finished; it must be part of the construction.
Butyl tape is recommended over asphalt for its ease of installation and ability to withstand varying temperatures. The tape provides a thin, waterproof barrier that can cover the tops of the deck joists, rim joists, beams, and ledger boards. It is applied directly to the top edge of the wood. Additionally, flashing tape can protect around screw holes and prevent water from seeping in and can hold screws in place.
Once you've built your dream deck, you want to be sure to keep it in good order. Do a walk around at least once a year and use this North American Deck and Railing Association (NADRA) handout. A few questions to answer:
Are railings secure?
Is there evidence of insect infestation?
Do you see any corroded fasteners?
Are there any loose deck boards or stairs?
Is there any soft, spongy or discolored wood?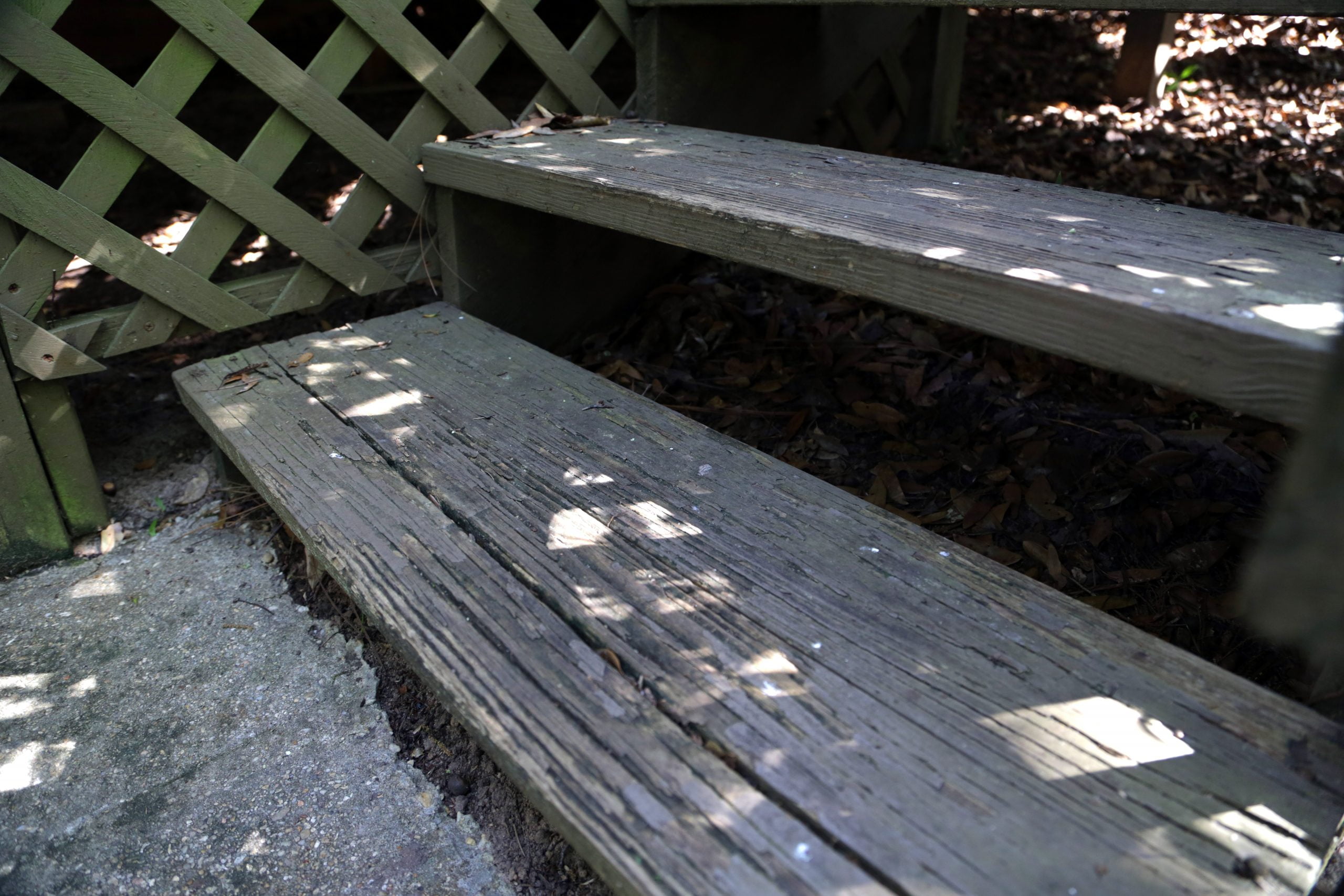 Some issues, such as replacing a missing fastener, may be an easy DIY fix. For more serious damage, consult or hire a professional.
Cut back trees and shrubs.
Overgrown shrubs and overhanging tree limbs can be dangerous to your deck and home. Vegetation that touches the wood on your deck can further cause rot, as plants hold moisture. Take time each year to prune back vegetation, in the appropriate season. Winter is often a good time to prune, but consider the type of plant and the climate before getting out the shears.
Decks — wood and composite — can be easily damage or destroyed by fire, yet we often don't consider the risks. Before setting up your patio heater or fire pit, take caution.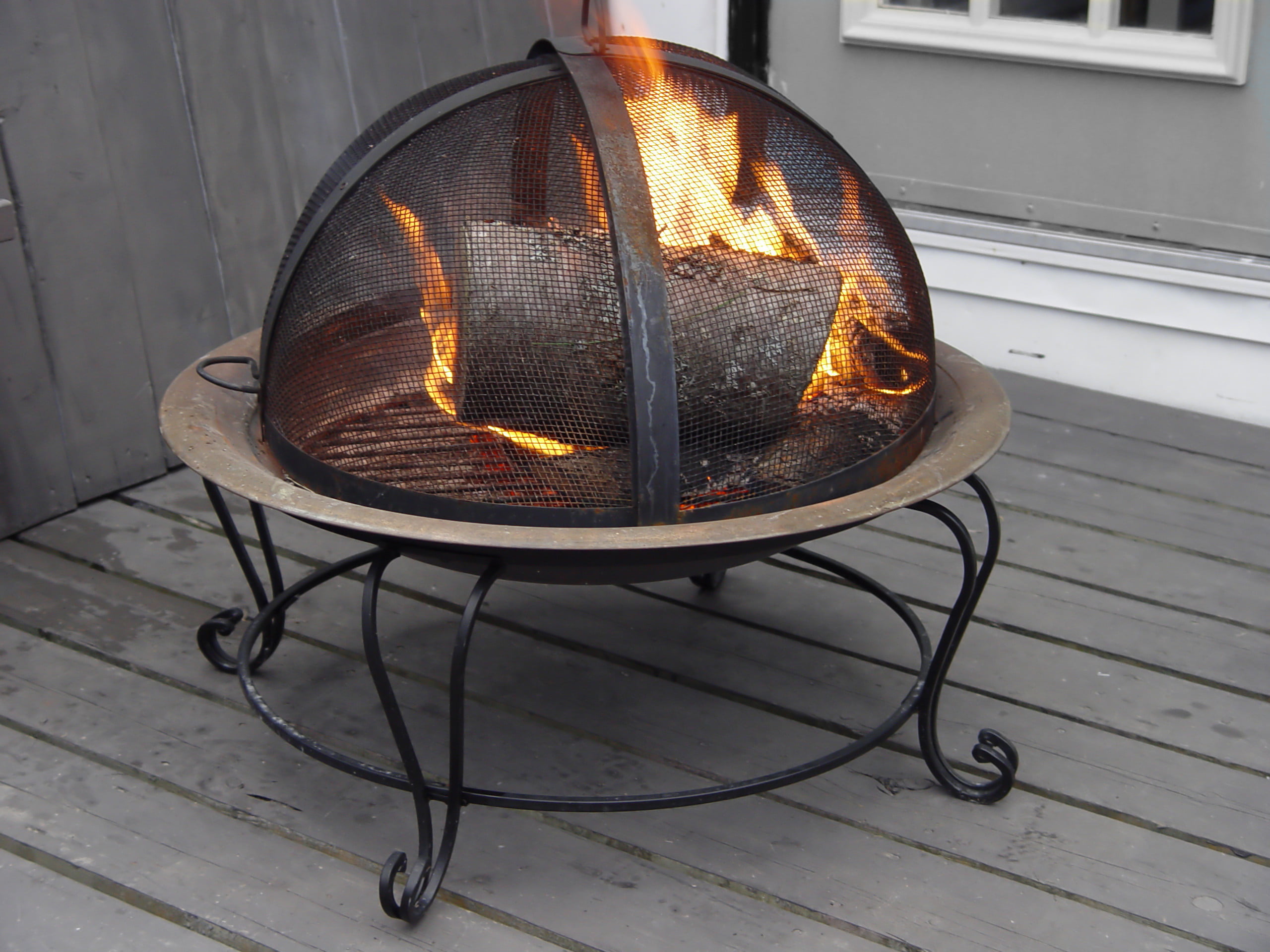 First, never put a heat source directly on your deck boards. Investigate heat pads or move the heat source so that it's nearby, rather than on the deck.
Second, don't store wood under the deck and cut back vegetation, which can serve as fuel for flames. Be sure to keep a water hose and fire extinguisher nearby, in case of emergency.

Finally, never leave a grill — or any heat source — unattended. Make sure all fire and heat appliances are extinguished when not in use.
Because moisture damages wood over time, it's important to keep your deck clean and dry. Don't let leaves build up in the corners or allow a plant to sit directly on top of the deck boards. Frequently sweep off debris.
At least annually, wash your deck. Use warm water, gentle soap, a bristle brush and a zero g hose. A pressure washer may seem quicker, but you must beware of the intense pressure that can splinter your wood. Always completely rinse off your deck boards.
After the deck is clean, seal any exposed wood on your deck. Use a sealer or stain to protect the top boards, railings and stairs. Re-apply sealants every year or two to keep the wood safe from water damage. For step-by-step guidance on sealing, check out Decks.com.
Note that composite deck boards do not need to be sealed.
As you build your dream deck, remember to consider more than just the aesthetics. With a little proactive planning and maintenance, you can enjoy your deck longer and see a great return on your investment.