Super Bowl parties certainly aren't a new thing. As the biggest sporting event in North America, people have been getting together in groups to watch the top two teams battle it out to achieve NFL supremacy for decades now.
Super Bowl 55 is slated for Feb. 7th at Tampa Bay's Raymond James Stadium, and while COVID-19 is certainly putting a damper on gatherings, this Super Bowl party idea is so easy to plan, it even works virtually.
Why not hold yourself a Super Bowl prop party rather than playing water balloon games? Prop wagers on the Super Bowl are among the most popular wagers on game day, because you don't need to know a lick about the game of football in order to participate. Even if you're completely new to this concept, it's easy to follow. At internet locations such as www.sportsbettingsites.com, you can learn all you need to know about Super Bowl prop bets.
Once you read up on the subject, you'll understand how easy these prop plays are to follow, and how utterly lacking in football acumen isn't going to be a detriment whatsoever to your success at, or enjoyment of, a Super Bowl prop party.
Now you're ready to organize your party in your living room or outside under the sky in your enclosed patio, so let's get started.
Propping Up A Get Together
Super Bowl prop parties aren't all that difficult to organize. If you've ever held a Super Bowl party, you're already 90 percent of the way there. Likewise, if you've ever held an Oscar night party, then you'll understand the concept of a Super Bowl prop party. All you're going to be required to do is put these two concepts together and you've got everything that's necessary for a Super Bowl prop party.
Super Bowl props are are bets that cover events occurring outside of the standard odds for the game (point spread, moneylines, over/under totals) and are based upon both game occurrences (first scoring play, most passing yards, longest field goal), team (first to score, last to score) and player performances (most touchdowns, most tackles), as well as happenings during the event.
Since we're going to go ahead and assume many people that'll be inviting to your Super Bowl prop party aren't gridiron gurus, it's the latter style of prop that we'll be focusing on for your gathering.
Types of Non-Football Super Bowl Props
Luckily, the number of Super Bowl props that aren't football related whatsoever are many.
It all starts with the coin toss. Before the game, a coin is flipped to determine which team gets the ball first. Will it be heads or tails? That's a prop. Which team will win the toss? Another prop. Will the team winning the toss also win the game? A third prop. Getting the picture now?
During the 1986 NFL season, New York Giants defensive lineman Jim Burt dumped a bucket of Gatorade over the head of coach Bill Parcells at the end of a victory. It became a team good-luck charm and the ritual continued right through their Super Bowl win over the Denver Broncos.
Other teams adopted this habit and now, a Super Bowl prop is based on which color of Gatorade will be dumped over the head of the winning coach? A tip – yellow's been the winning color in five of the past 11 games.
The national anthem is another prop. There's an over/under on the total length of the song. And the Super Bowl halftime show is a wealth of prop opps.
Which hit song of the headline act will be performed first? Who might drop in as an unannounced special guest of the headliner?
Other popular props include how many times the wives of the starting quarterbacks will be shown during the game, who will the game MVP thank first and which company's commercial will air first during the broadcast?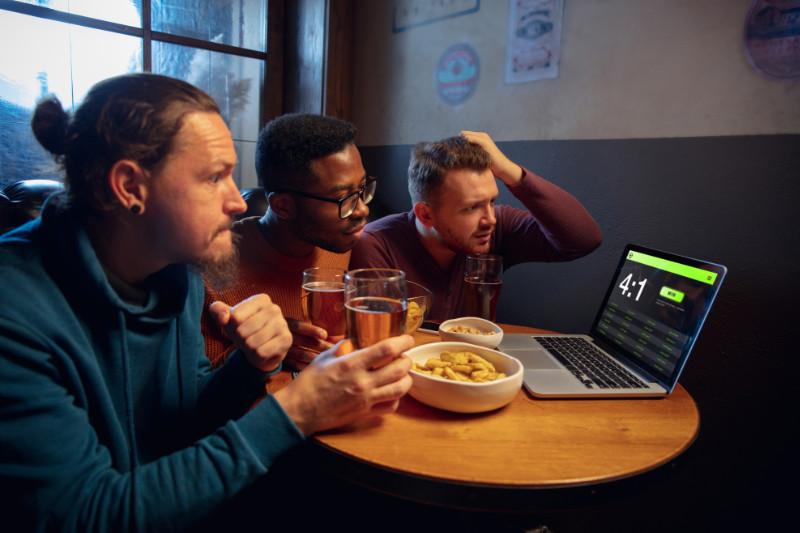 Licenses Owned.
Print Out A Prop Card
As mentioned earlier, this is just like an Oscar party where you print out a list of all the categories up for Academy Awards and the party guests fill out their choices.
You'll do the same with Super Bowl props. Most betting sites will provide a handy printable prop card to make this process easier. There are also sites that will provide all the outcomes of the props post game.
Now you're all set for your Super Bowl prop party. Unlike the Buffalo Bills or Minnesota Vikings, it's a sure fire Super Bowl success story. And even if you don't enjoy football, you'll enjoy a Super Bowl prop party. Like Joe Namath prior to Super Bowl III, we'll guarantee that it's going to be a winner.