What comes to your mind when someone mentions the word snow or ice sculpture? You might think you are invited to a fancy wedding or a fancy party; one might think that because snow sculptures were earlier made for these purposes only, but not anymore.
If you love snow as much as we do, and you want to show your artistic side to everyone, then you can make a snow sculpture in your yard too!
With everything changing these days, the main idea of making a snow sculpture has also changed. 
You do not need to go to a wedding or party to make a snow sculpture; you can do it in your backyard with enough snow pouring down to make your art a mission accomplished.
Some of the Basic Snow Sculptures That You Can Try Your Hand on Are:
1. Hand Me the Marshmallow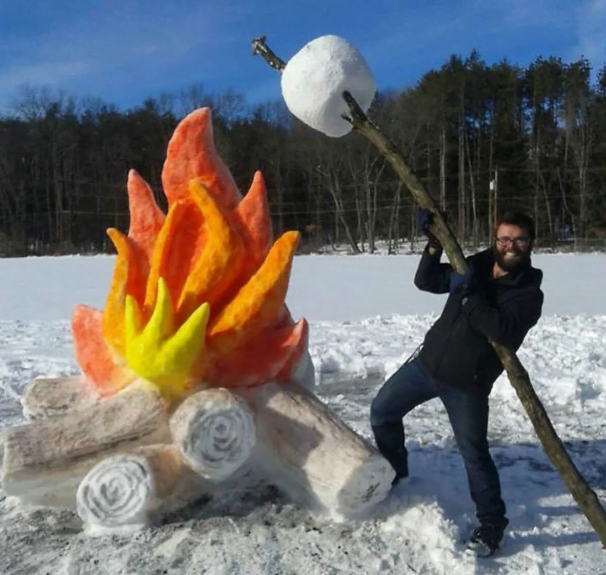 Bring color and life to this fire this winter and grill your marshmallows with it. You can easily make these fire rings with the help of snow, and to give it the fiery touch, mix some paint with water, and spray it on them, and you are ready for the bonfire night. Less effort, more fun, that is how it should be. 
2. Tree Bunny

Using the tree as a support, you can make little snow bunnies. You can twist, turn, make loose ends, and use any other creative way you want to make this snow bunny. Whenever you are walking by a tree in winters or one in your backyard is empty, and you feel like doing something, make these little bunnies. 
3. Make It in Any Way
Why stick to animals or birds or humans when you can pretty much create anything you want? Just like this beautiful abstract of a tree, lined with snowballs. It looks perfect for glancing at, and with no hard effort. It would help if you had a tree for this, the snow is already there, and you can make any shape you want on it. Isn't it just amazing?
4. Something Beyond

Sometimes we have things right in front of us, and all we need is some creativity, and we are done. Look at this snowman, for example; not only does it fulfill the concept of a snowman, but it also accepts your mail. With an ample amount of snow around you, you can create so much you want to. And never forget to add some accessories to it.
5. Welcome Home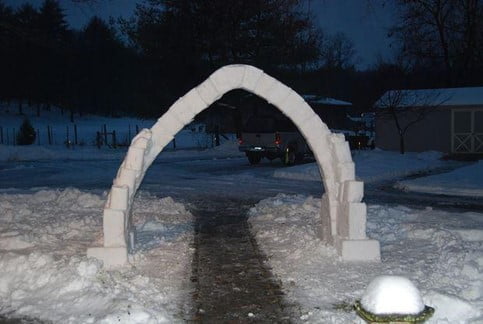 With less time and few helping hands, you can make this beautiful archway with no extra equipment needed. You can also hang some lights on them to make them shine or spray some glitter. The best part is when summer approaches, it will melt down, hence no hassle of cleaning anything up. 
6. Snow Dog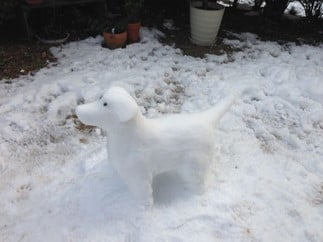 This is the fun part of having snow, of making beautiful non-living animals, birds, and other creatures like this happy dog here, or a happy cat, or any other animal. Make your dog stand right next to the snow dog, can wait till your dog notices that it is not real, and take endless pictures of both.
7. Snowman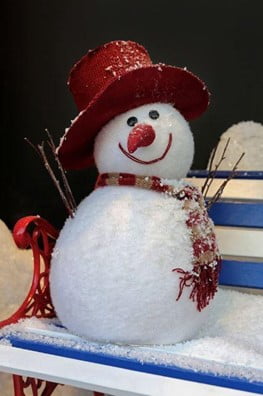 The only thing people look forward to when the snow comes is to build a snowman. Each kid, adult, or any other person loves to make snowmen and dress them. And the fun part is, you can use your extra hats, scarves, glasses, gloves, or anything to dress them up and click loads of pictures with them. 
8. Snow Robot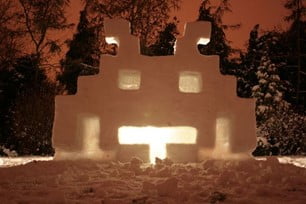 Create something unique and extraordinary like this snow robot. Make a simple robot but add details like the lights inside the robot, which clearly shows the details from the outside and gives it a good vibe. You can use this same effect on any other snow creature too. You can even make it look scary.
9. Messages from The Snow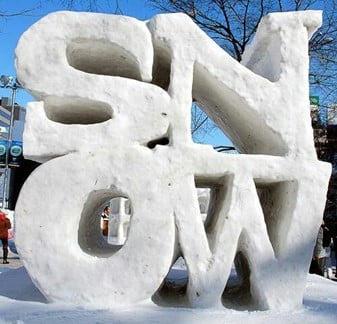 This is also a great way to use snow by creating snow messages. You can say pretty much anything you want to, and you can also decide whether you want it to be huge or small. It is a perfect way to pop up the question, or show your partner some love, or tell a piece of good news.
10. Snow Deer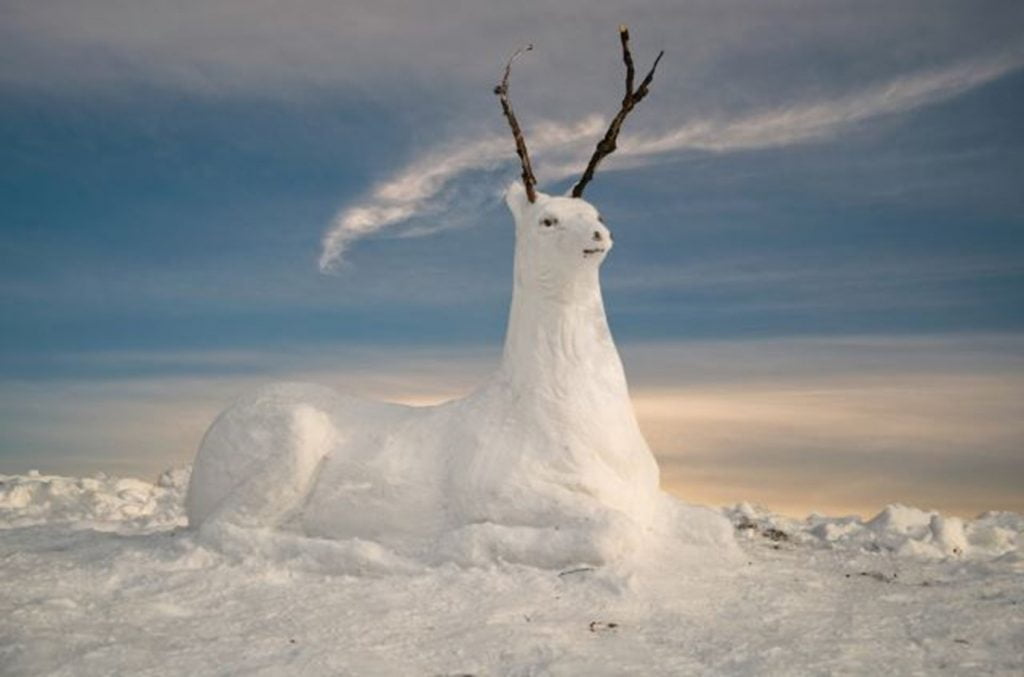 Like in summers, we love to showcase our garden with beautiful flowers and creative gardens; similarly, in winters, people love building snowmen around their house. But how about we change that fact into something new, like a deer? This big and beautiful deer who seems to enjoy the snow is a perfect piece to have in your yard. It is a showstopper.
11. Game of Thrones or Snow?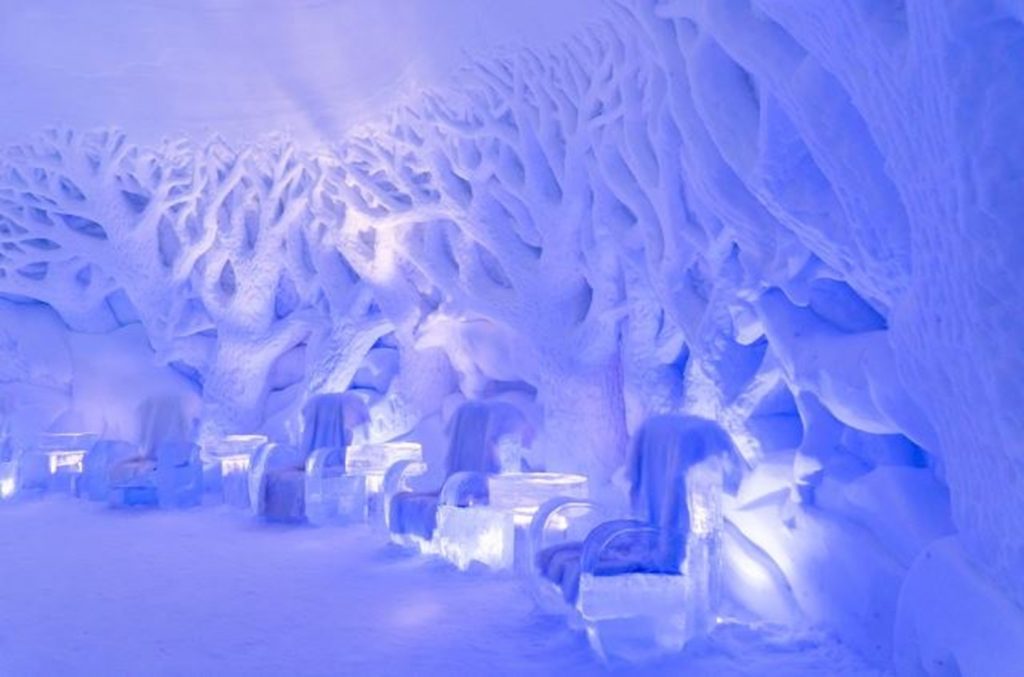 Kick up your game with this game of thrones idea for your party or a simple get together. Look at the trees' details. They are carved up so beautifully, and the chairs have beautiful lightning underneath them, which brings out the shine in the room. It is a perfect wintery party for anyone who loves the game of thrones or perhaps snow.
12. Snow Castles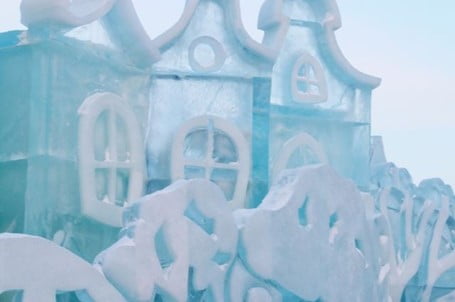 Snow Castles are also one of the most famous and familiar snow sculptures anyone makes. It is a fun activity to do with kids, and it also consumes their time. The snow castle comes with your kids' favorite items like reindeers, princesses, and of course, a vast castle. Do not forget to click loads and loads of pictures of both your kids and their castle.
13. My Kid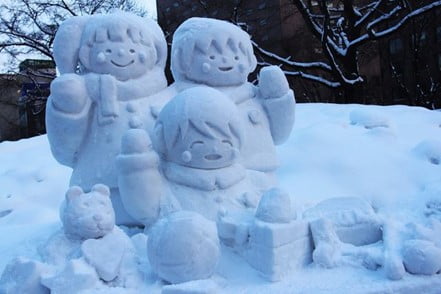 It is essential to involve your kids in your activities, but they always find it non-interesting and never participate. With this snow activity, I bet they will enjoy each fun moment like you. And what is better? You are making them. Yes, these are your kids, just like you draw a family portrait; similarly, you are making them here on the snow.
14. Movie Cartoons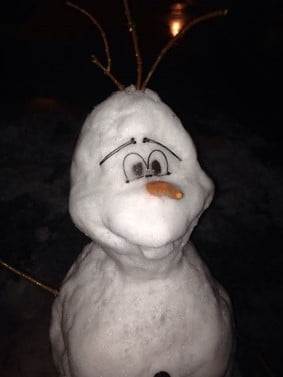 One fun way to make snow sculptures is by making your favorite movie characters, like the Olaf, The Reindeer, The Snowman, etc. You can include your kids' favorite movie characters or line in some characters from the same movie to give it a real movie feel. Making it look a little lively or scary, you can add lights inside them or underneath them.
15. Too Many Snow People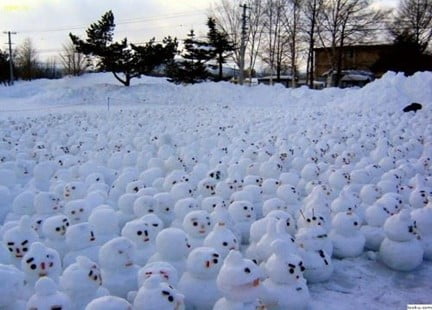 Sometimes it does not matter what you are making; it matters how much you are making it. Just like in this photo, instead of making one little snowman, make thousands of little snowmen, and let your kid rule them all. 
These little snowmen are very eager to listen to what your kid has to say, and there is no one shushing or raising their voice in front of your kid.
Conclusion
Snow sculptures are a fun way to pass your time and making something beautiful for your garden. 
Not only will you enjoy spending some time in the snow, making beautiful creatures, or sending messages, or sitting on a throne, but your family will love it too.
These few ideas will surely bring a game to others' houses and include special features like lights that will give them an excellent effect.