A cluttered bedroom is equivalent to mental torture. It can be difficult for anyone to de-stress and enjoy a personal haven when it is so cramped and there is barely room to breathe. Good thing, several bedroom upgrades could help open up your space and make it appear larger.
Arrange your wardrobe storage
One of the best space killers is the clutter of clothes and other personal items, which happens when you do not have enough cabinet storage. To resolve this issue, go for fitted wardrobes and put the perimeters of your bedroom walls to good use. My Fitted Bedroom offers a handful of clever storage ideas that will revolutionize your space and keep it clutter-free in a fashionable manner even if you have bonsai's to take care of. In addition, they can help make even the awkward corners useful and create a complementing closet design to make your bedroom more relaxing and inviting.
Repaint your walls with a single colour
A one-colour room looks cosy. If yours has so much going on and it looks busy, you may repaint your bedroom walls with a single colour, then use a slightly darker or lighter tone for the trimmings for definition. Your choice of colour depends on your preference. But if you are to take some advice, blue is considered the most relaxing colour in the spectrum.
On the other hand, neutral colors like grey, beige, white, brown, and black offers a refreshing and calming appeal for kids, which reminds us of building outdoor toy storage to stay clutter-free If you love nature, you can go for green and wood tones. If you want to go bright but still subtle, you can go for a splash of yellow, orange, or purple. Just play around with the wall treatments to keep it looking subdued, matching the wall paint with toned down bedroom accents, especially the bed.
Play with lights
Lighting fixtures can add the necessary drama that you need to bring personality into your bedroom. Pick a lighting scheme that will best define the vibe you want to achieve. You can go for sconces and pendant lights, chandeliers and even fairy lights. The trick is to work in layers, incorporating task, ambient, and accent lighting to meet your every need.
Add a desk
If your space allows, incorporate a desk into your bedroom design. You might wonder if the goal is to open up the room, why the need for additional furniture that will eat up the floor area? Well, a desk offers a venue for other things you might need to do while you are in the bedroom. It's for writing letters, working on your laptop, and enjoying breakfast or a cup of coffee or tea. In addition, the additional surface provides a different vibe to the bedroom, making it more functional.
Fit your bed with high-quality beddings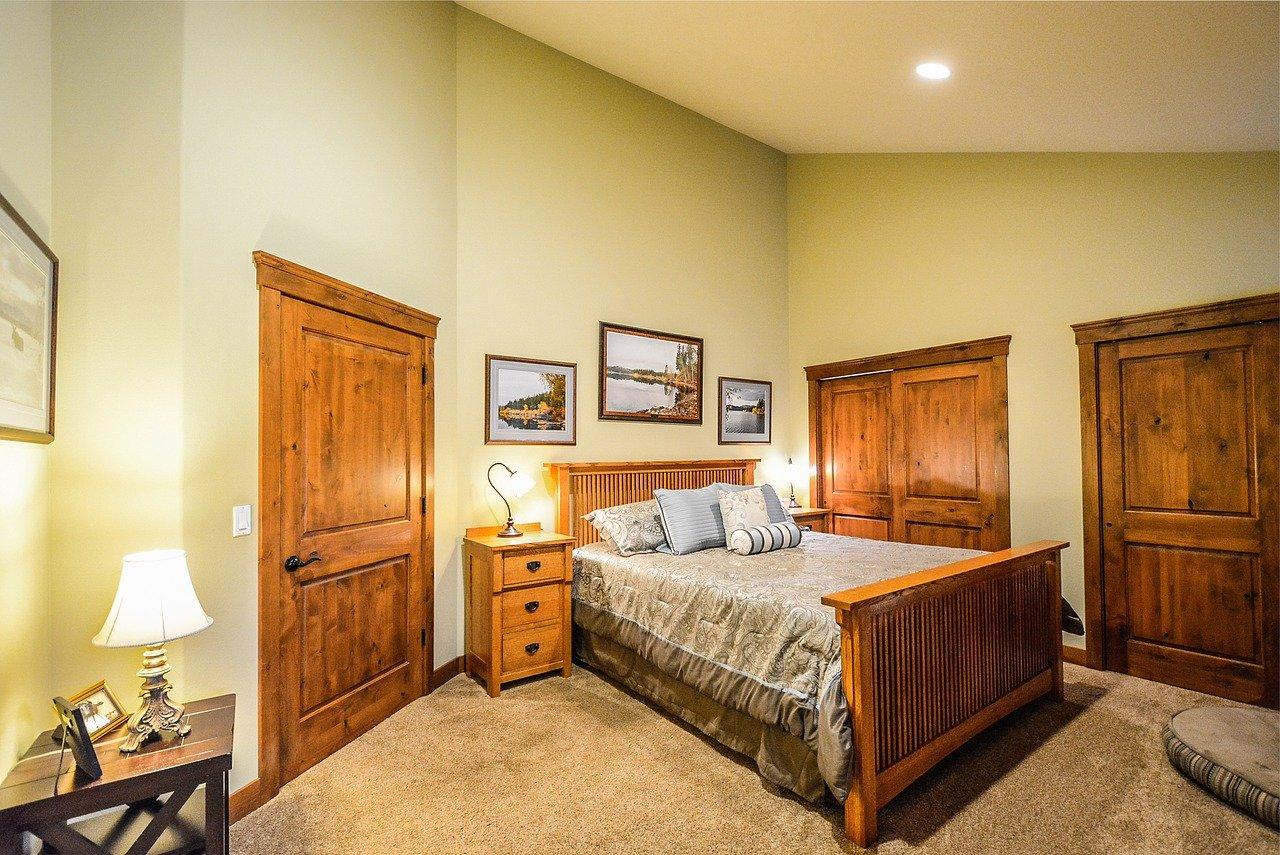 Nothing speaks comfort better than the warm embrace of cosy bedding. So, invest in a top-quality mattress, duvet cover, pillows, and the like. They can make a significant difference in the vibe and feel of your bedroom, especially if you choose them in a pattern that complements the rest of the bedroom.
The bedroom is meant for more than just sleep. It should be comfy and homey enough to inspire relaxing moments that you deserve at the end of each day as a personal oasis.