Toys are the most common things you will have in your house if you have kids and especially toddlers. As they start growing, their toys start moving from inside the house to outside. First, they play with toys that lay on your floors in the house. Then they need a toy cycle, toy bikes, toy cars, balls, bats, and many others.
When the toys are inside, you can always find a way to store them, and you teach the toddler where to put his toys after playing with them. But it is different outdoors. It is challenging to train the kids to organize their outdoor toys, let alone storing them. But there are ways you can teach kids to organize their outdoor toys.
Especially when you DIY someplace to store the balls, cars, and bats, the kids will keep it organized. Your lawn won't be filled with their toys all the time anymore. Let us see a few ideas to store the toys and keep them organized.
A Few Useful Outdoor Toy Storage Ideas
1. Bins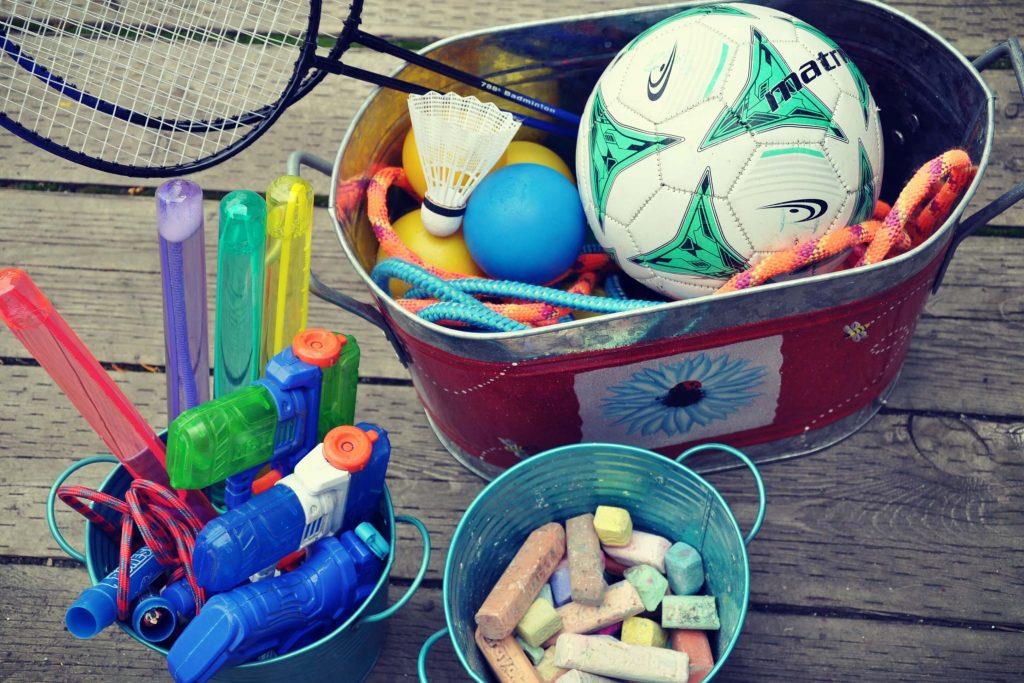 Arranging bins that can store balls and toys are a perfect idea. Kids can take the toys out of bins; they play and put them back in the bins. Just tall big containers according to the toys you have and make sure they all fit and are easy to put in and take out.
2. Outdoor rolling cart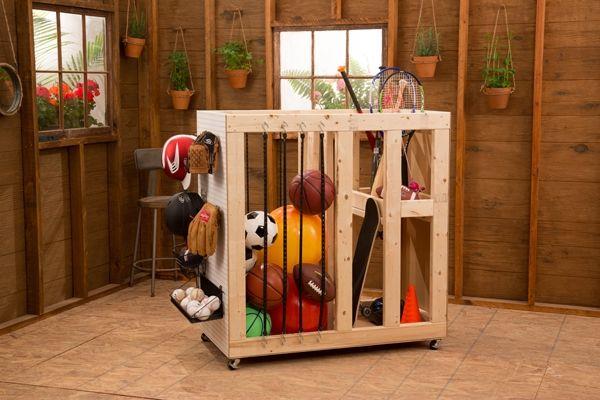 You can DIY or buy a wooden cart that has wheels and does roll. It can be moved in and out freely. This rolling cart is just like having bins but movable. This way, kids can take the cart where they want and even bring the cart inside after they have finished playing.
3. Draws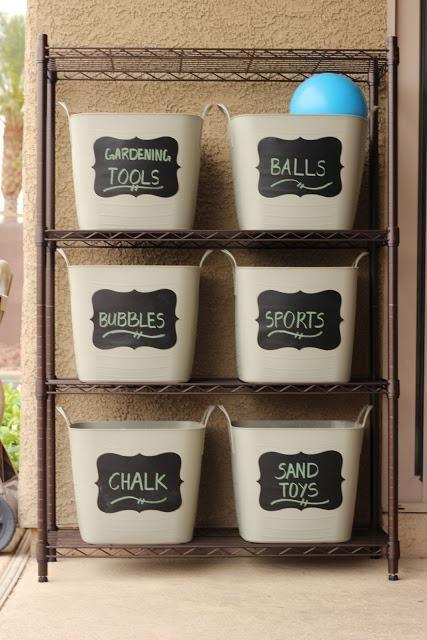 You can create a rectangular wooden frame and make it a way that it has shelves where you can put multiple baskets. You can write different category names on each basket. Putting the same kind of toys in one basket is a more organized way and helps kids in practicing to be organized. You can arrange those baskets on shelves and make it like a toy draw.
4. Toy Parking Lot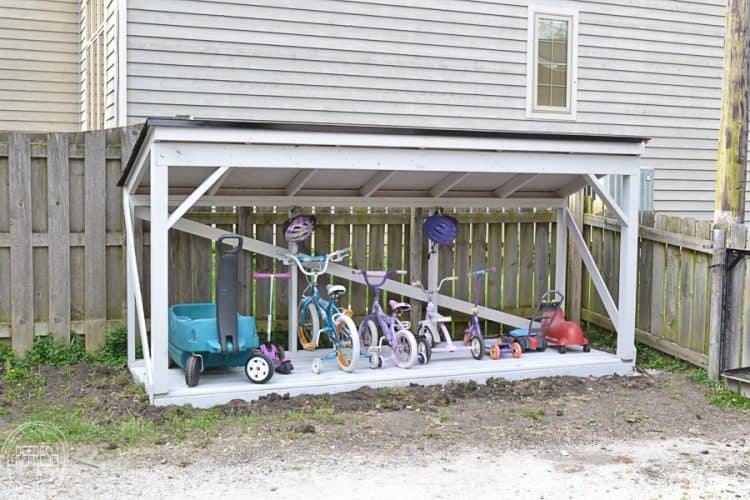 You can create a small shed-like construction for toy cars and tricycle. It can be mimicked as a parking lot, and the kids will even have fun parking their vehicles. It gives them a feeling of being an adult, and they would love it.
5. Lego Bin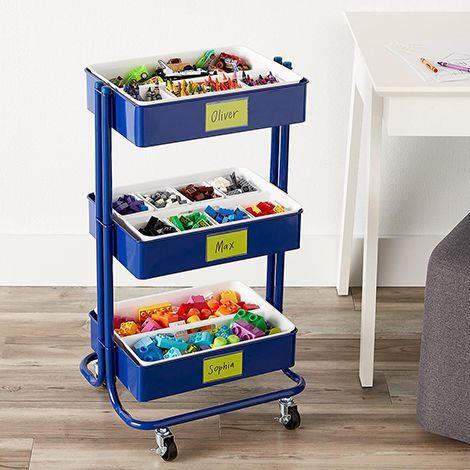 Lego is painful to hand around. Imagine stamping a Lego; it brings on thousands of years of death. The pain is unbearable as it gives a sharp shock. Having separate bins or a cover for Lego is the best thing you can think of.
6. Stuffed Storage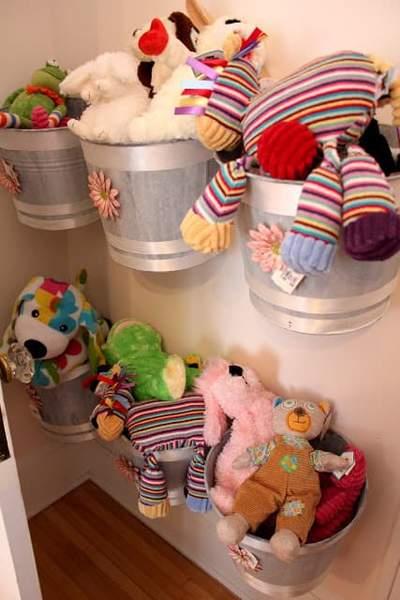 You can create different storage for stuffed soft toys too. Mixing them up with hard and solid toys would damage them. It is best to put them differently with other soft toys in a separate bag or a huge basket.
7. Rack
You can create a rack to store board games. Even being outdoors, some toys need to be put in a box, like RC cars, RC copters, and fixing trains. A rack of such board games is necessary for an organized look.
8. All in one board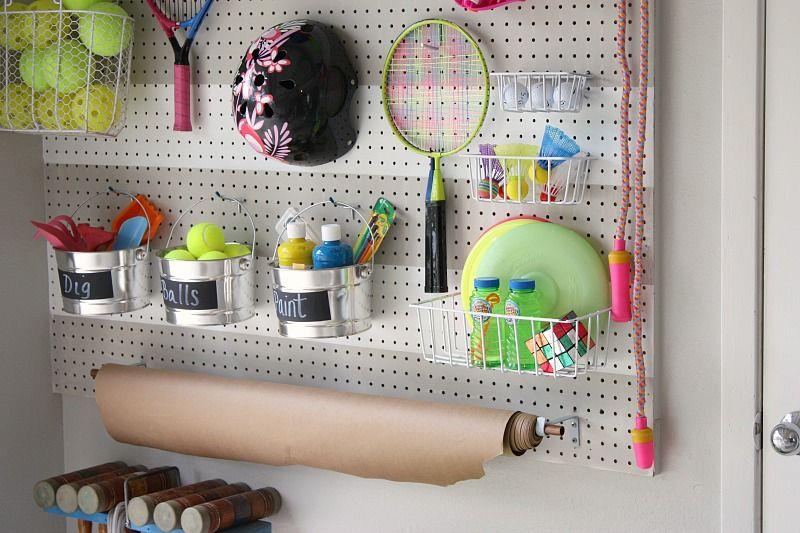 You can create a board by nailing it to the wall. Nail some hanger hooks to the board. You can hand baskets, toys with rings and bags.
9. Pegboards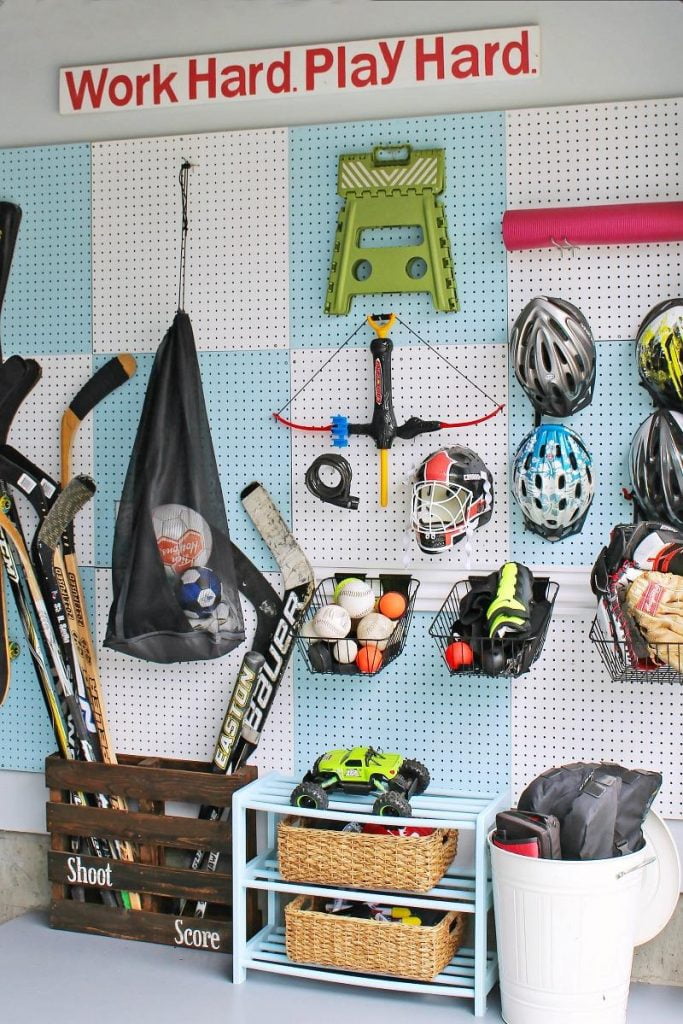 To easily be able to hang anything, you can choose to buy a pegboard instead of DIY-ing a wooden board and nailing it to the wall. A pegboard has holes in it, making you fix anything to it by hanging the toys to the holes. They are available online and even offline in sports shops or departmental stores.
10. Milk Crates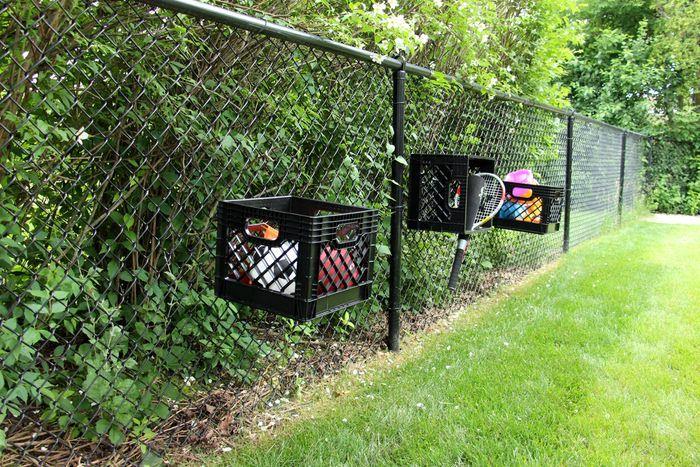 Unused milk crates can be used as a replacement for bins and baskets too. They can be proper storage for outdoor toys! Instead of DIY-ing shelves and containers, you can use them. You can possess them from shop
11. Paint buckets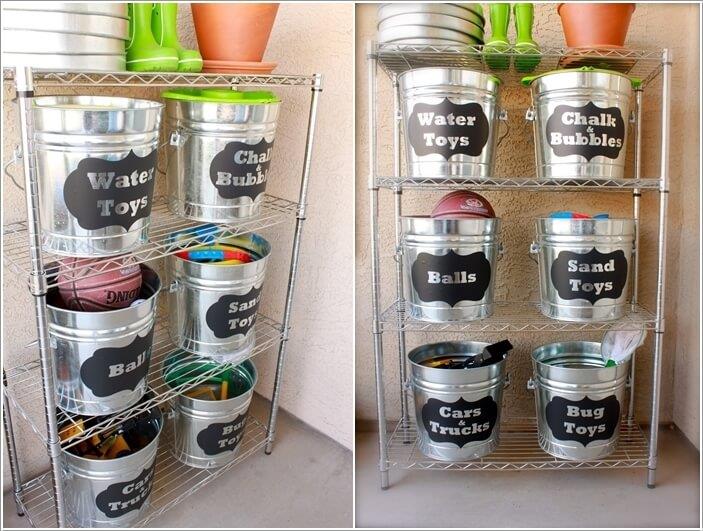 We all have those used paint buckets that we always try to use as water buckets. But These paint bins can be used to store the toys. You can use them as it is, or you can craft them into something good-looking and make them loveable for kids. Either way, as there would be many such buckets of different colors. You can assign each color for each category of toys and teach the kids to organize the toys accordingly.
12. Storage bench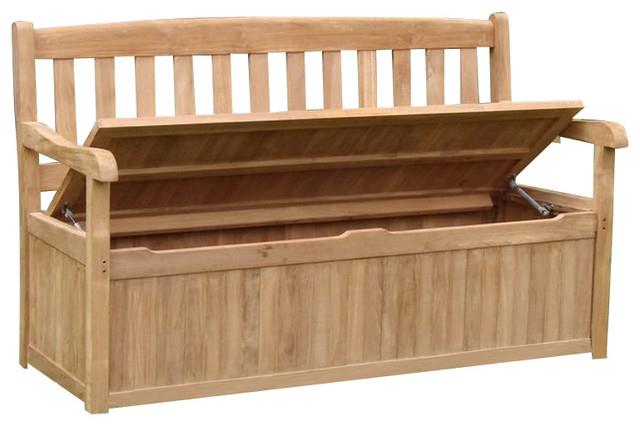 A lawn always calls for a bench to be present. Sitting on a bench in a green yard would be peaceful. You can craft a wooden bench that has a door at the seat and can contain items under the seat. You can lift the seat and store toys. Kids can even play on the bench.
13. Curtain shed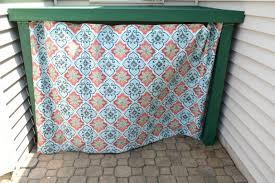 You can always choose to be DIY a few wooden planks three ways and nail them to the floor. Use a curtain rod and a curtain sheet. Your toy storage shed is ready and can be used by sliding the curtains.
14. Closed shed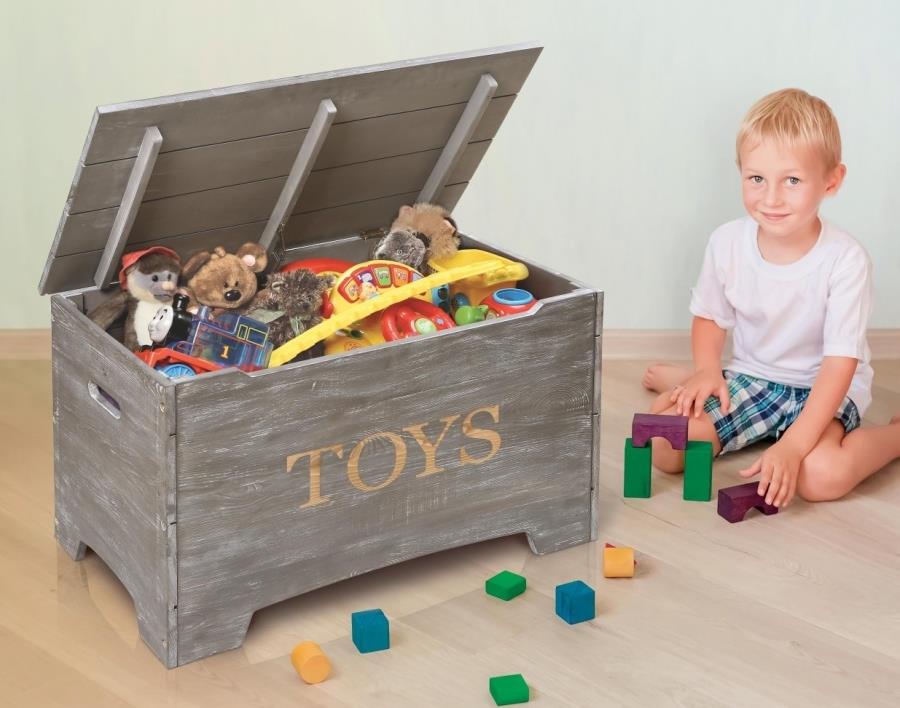 If you have pets in your home, you will be afraid that your pets can open your curtain. Not just kids, but your pets love toys too, but will your kids share them with them? A solution for that shed is to remove the curtain and craft a door instead.
15. Sand storage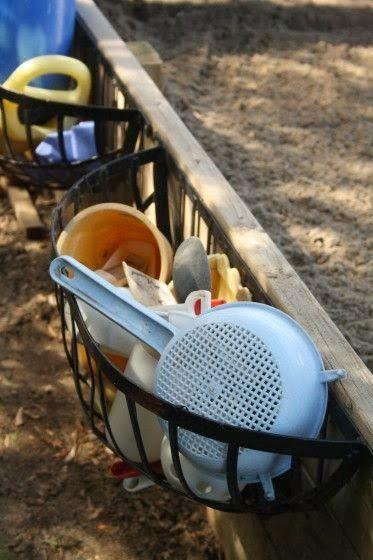 If your lawn has sand and you bought your kids some toys to play in the sand. It is not ideal for storing the sand toys inside. They bring the sand in and might trouble you to clean them each time. So, it is up to you to create a bin near the sand where the toys can be stored. You can create a bin that hangs around your walls. Kids can store their sandboxes and tools in them.
16. Rack of Buckets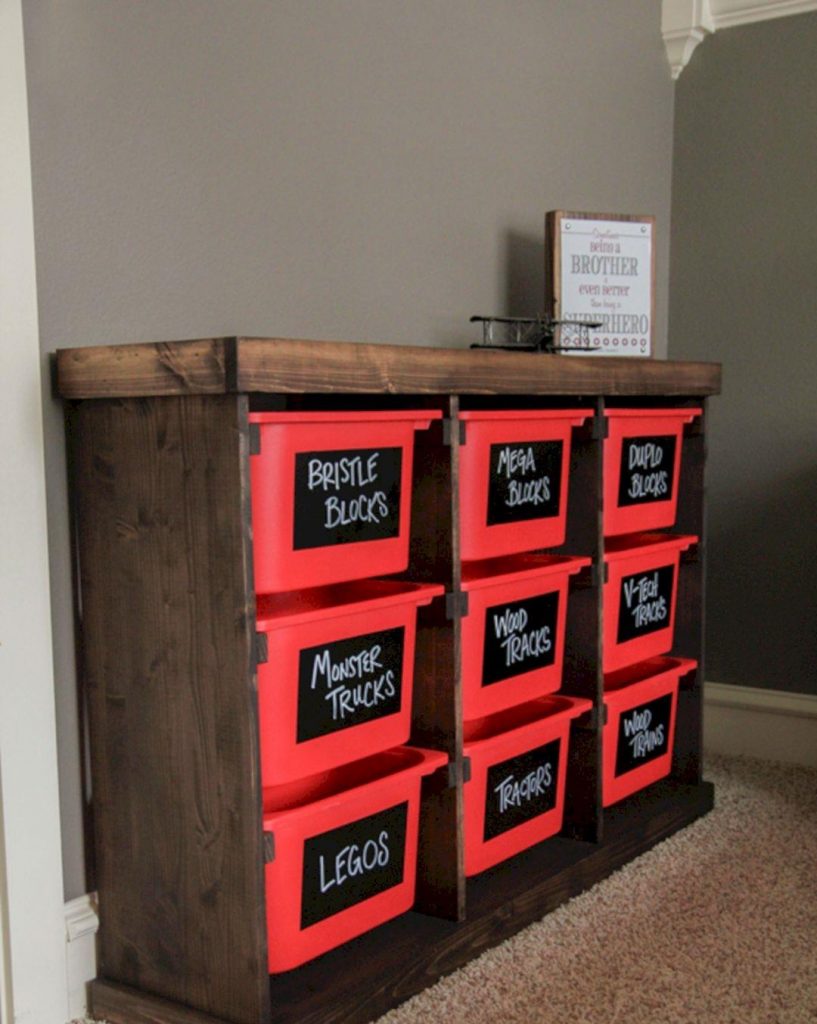 You can create or purchase a metal racket that can hold on to some weight. These racks should have hangers like emergency fire buckets hang around buildings. You can hang buckets, such as paint buckets, and make use of them by storing toys.
17. Simple Bike Organising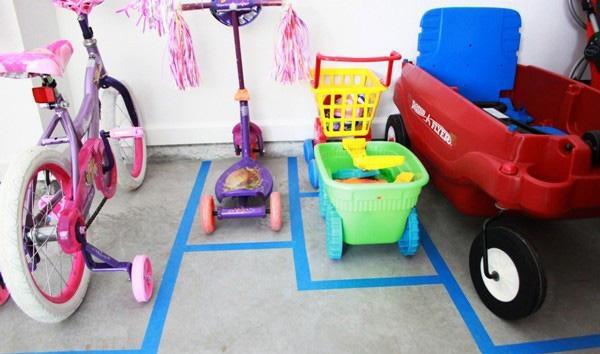 You can use duct tape or paint to draw lines for the toy bikes. You can teach the kids to park their little bikes in the marked area. It looks organized and helps kids to focus more on organizing things.
18. Treasure Chest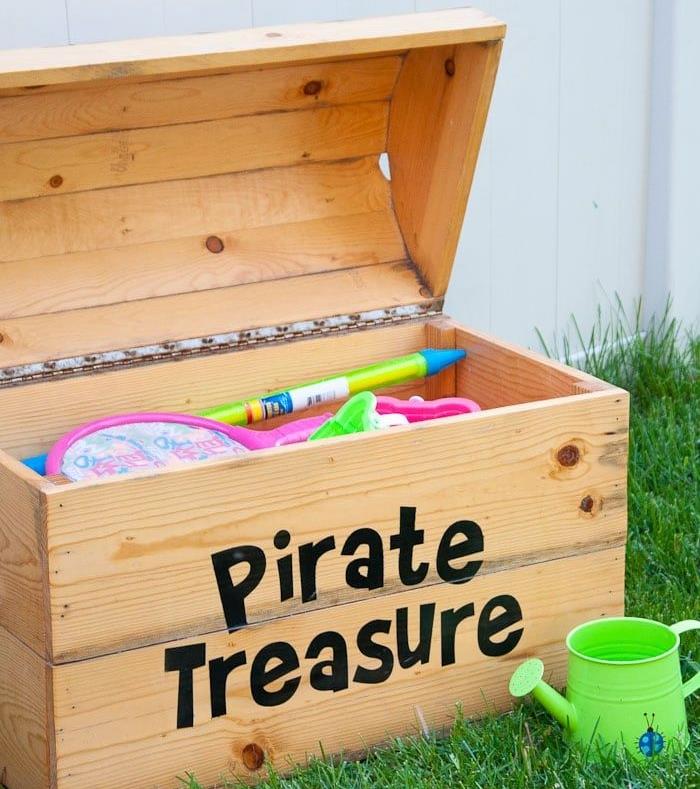 This is an exciting and fantastic idea for both kids and you—purchase or DIY a wooden chest that can fit all the outdoor toys. You can then design, paint, and make it look like a treasure chest. Kids find it more exciting to use a treasure chest.
19. Wooden crafts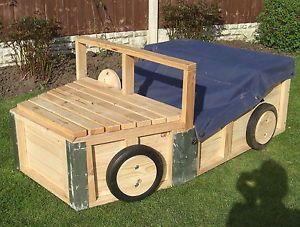 Not just passive wooden boxes, but you can craft them into something exciting. Because kids will love to use them if they are more appealing, you can create a wooden box that looks like a truck or a pickup car. Kids can store their toys in the space behind them.
20. Toy Shelf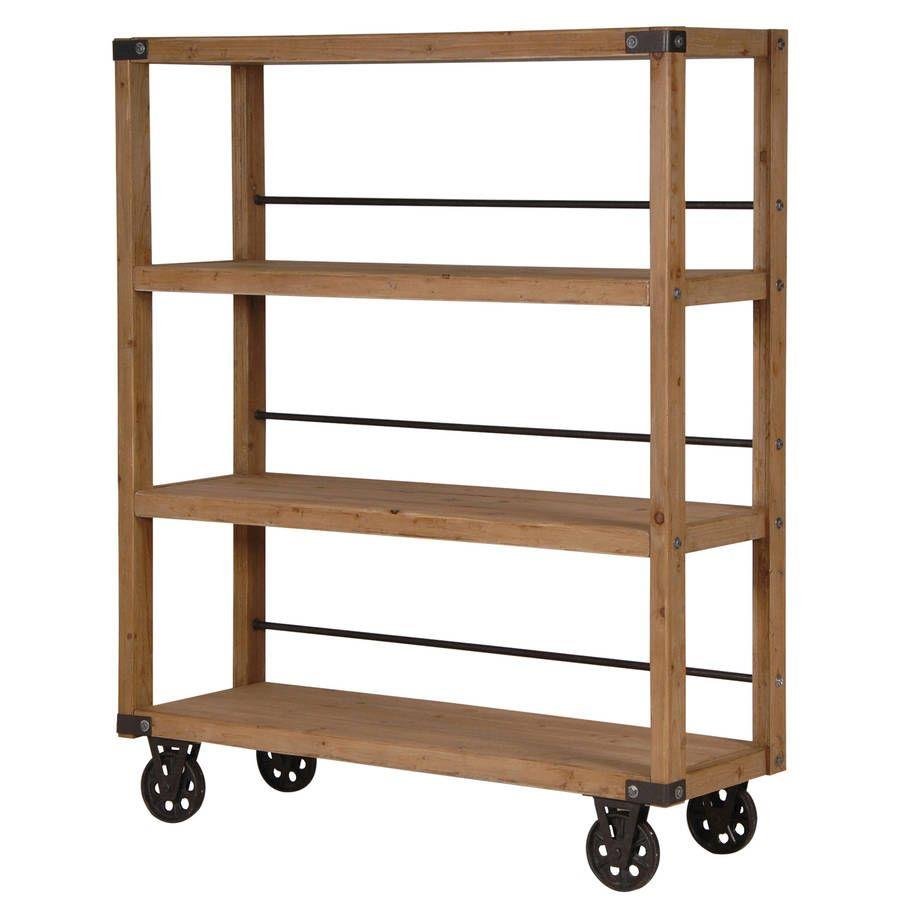 You can purchase or DIY a metal toy shelf that has wheels and can be moved. Kids can place their toys on the racks of the shelf and move them in the yard wherever they decide to play. It is both simple to create and store.
21. Hidden Storage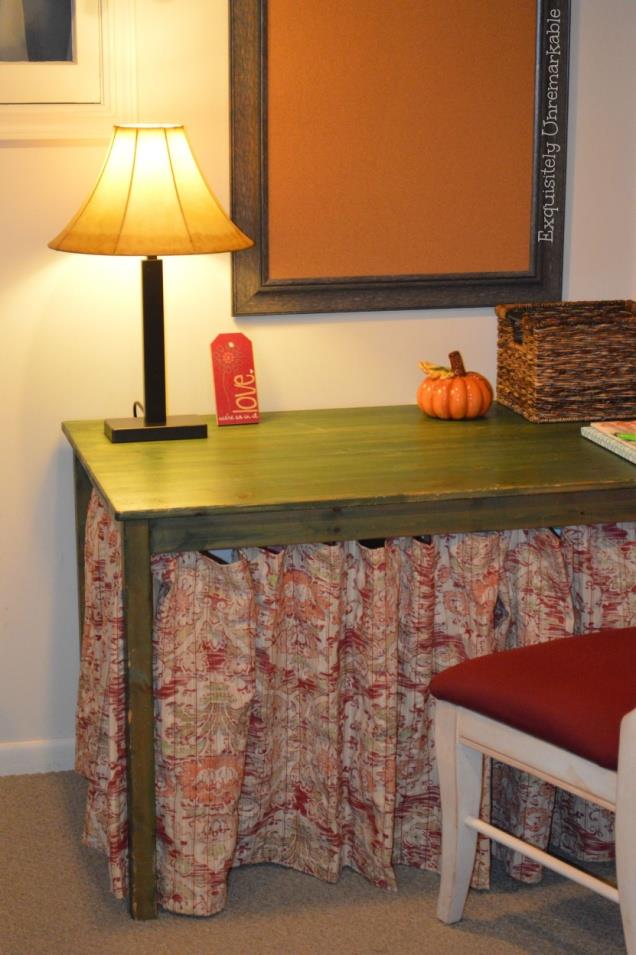 Every house has an unused corner, and you always wonder what to put there except a table. You can put a table there, but it can also be used as toy storage. You can put a curtain below the table and let the kids store their toys. It's a tea table for the adults and a toy container for the kids.
22. Toy Garage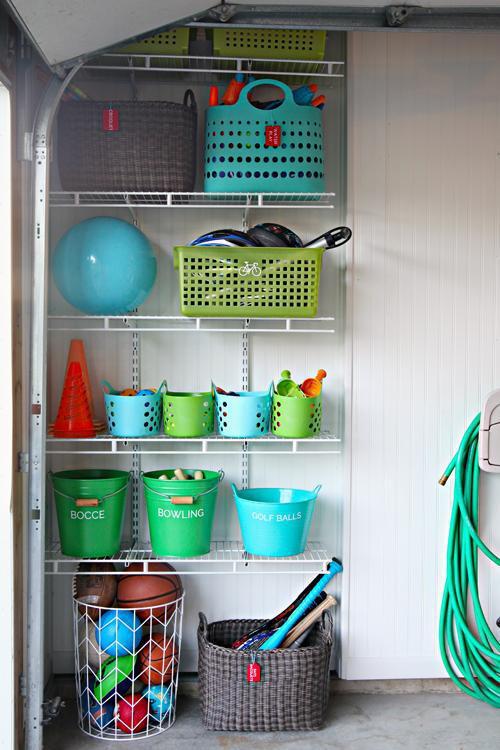 If you have a garage or some space left in the living room, you can arrange a rack of baskets, bins, or boxes. These should contain outdoor toys, and kids can take them outside when they are leaving the house. They are easily accessible and look organized. If you have a garage, it is even better to arrange it in the garage.
23. Un-used Tires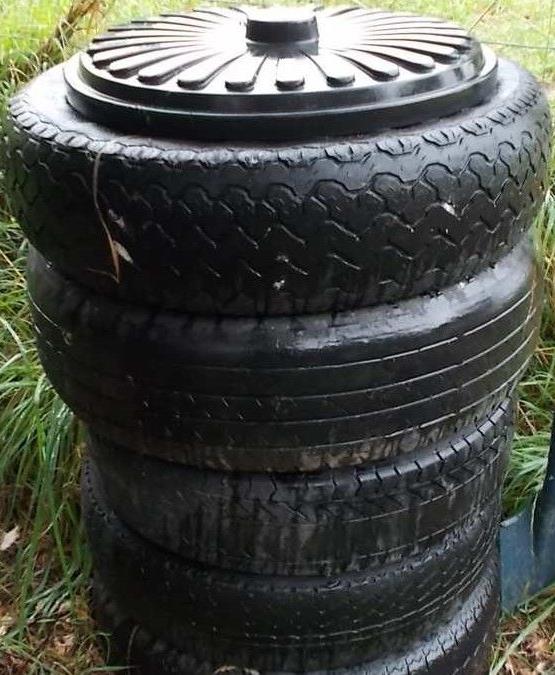 Suppose you have new and old car tires at your home. You can rack them up to the height reachable for your kid and use it as a toy bin. It would help if you covered the top with a lid that protects the toys from the environment. It consumes less space, and you can make it look even better by painting the tires.
24. Lego Box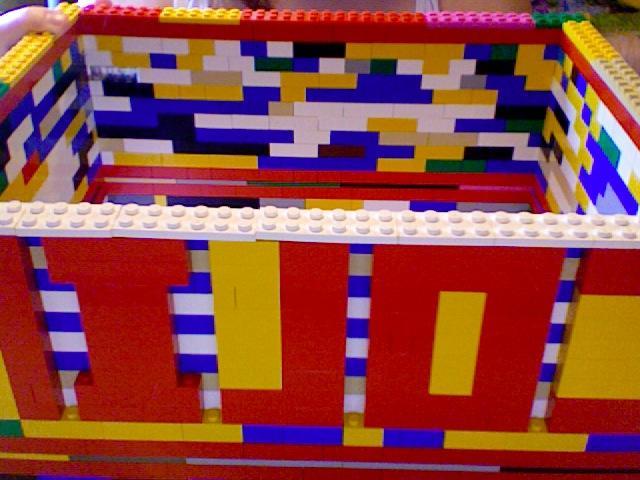 It is an excellent assignment to create a box out of legos. You and your kids can call it a day and make a Lego box as a fun activity. Kids will love the fun, and your goal to create toy storage is fulfilled. kids will love to use what they took part in creating. It is a good idea to encourage creativity in kids.
25. The Big Permanent!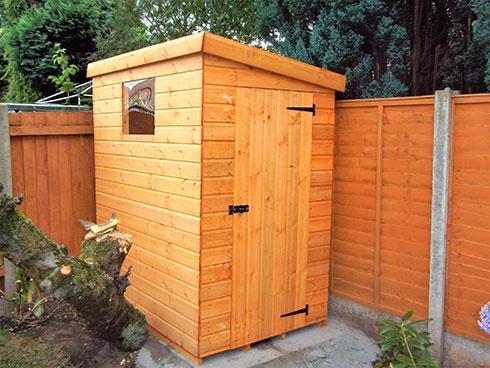 Finally, if you want a permanent solution for the toys, it is better to create a play-shed in your backyard. You can make someone build it, or you can just DIY it. It is not that difficult to create a shed. It just needs to fit all the toys, toy cars, bikes, and sand toys. It is the ultimate solution for outdoor toy storage.