Most people love planting nowadays. If you have big yards, then planting is relatively easy, and with smaller yards, planting is not possible. NO.
It is just a myth that has been a part of our thinking whenever someone raises a question about planting and the smaller yard
No doubt, bigger yards can have more space, but that will not be the only thing required or a limitation to the plantation you like.
You may not have more giant trees in small yards, but Bonsai Trees have changed everyone's mind with the beauty and plantation nature.
Many Bonsai Trees are available globally, and one of the most beautiful species we will talk about here is the Sequoia Bonsai Tree.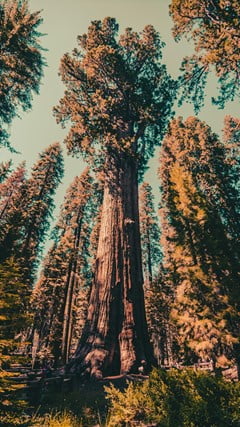 There are already thousands of books that have been written on this beautiful art of Bonsai, in many different languages.
Sequoia Bonsai Trees are the most extensive and highest single trees on Earth. Much research has taken place and found trees of even more than 300 feet. Their branches are thick and in large diameters.
They have a very long life span of about more than 2500 years. They are such giant species that they have very hardwood and can resist most of the fungus and other diseases independently.
Their reproduction occurs from the seeds that can happen even after 18 years as they can retain the seeds of reproduction for 18 years in their cones where these seeds live for this amount of time.
Every cone is made of small scales like 40+, and here the seeds reside. Only one of them needs to reproduce to sustain the Sequoia Family.
Different Species of Sequoia Family
There are mainly three types of well-known species of Sequoia: Giant Sequoia, Dawn Redwood, The Coast Redwood. Redwood bonsai trees have fragile leaves like needles.
Giant Sequoia is very beautiful but challenging to grow as Bonsai because it has brittle wood, and it isn't easy to grow in a specific shape. Redwood is very easy to grow due to its flexibility.
Caring Points for Sequoia Bonsai
Sequoia trees have seeds present in cones for more than 20 years, so it is better to work with old trees as the seeds are loose enough for reproduction.
It is wise to keep them at a lower temperature that can be served by placing them in the refrigerator.
The species that can be placed in the refrigerator are Redwood Bonsai. They do not grow in a short time, so you need to be very patient to observe their growth.
These are slow-growing species. You can also shake the plant from time to time to lose the seeds and better reproduction.
Redwood Bonsai Trees are very flexible with the weather conditions, and you can grow them indoor or outdoor, however taking care of some aspects.
They need appropriate light, and you can grow them in direct sunlight as well. But for better growth, you need to check on Frost.
You can check on the level of humidity, and it is also a matter of importance for these Bonsai to grow with the best results.
If you grow Dawn Redwood Bonsai, make sure for proper drainage and moist soil at the same time.
Dip the chopstick or finger up to 2 inches inside the soil and check if it has an appropriate quantity of water or not.
Adjustments as Per the Weather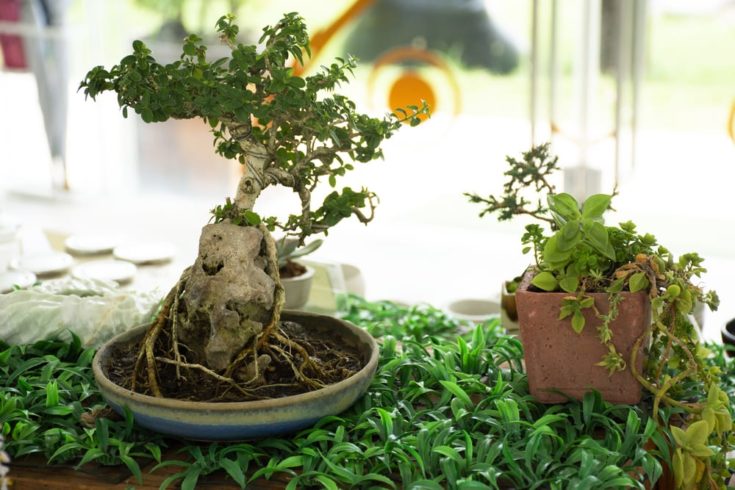 According to the weather, you need some aspects to take care of if you plan to own these species. For Redwood Bonsai, you can fertilize them from spring to summer. For this, you can use organic Bonsai fertilizers.
In summers, you need to prune the tree to get the shape of your choice, as in this season, and the growth is profitable. It gives you a chance to mold the tree in the heart desired shape.
Now in the winters, where you can bind the tree with wire to get the shape you want your Redwood Bonsai to grow further.
You can choose any shape and wire it in the same way. It is interesting to imagine a shape and have its growth in the same way.
Redwood Bonsai Trees are very flexible with their wood, so it will be straightforward to mold them in the shape of your choice but make sure you do not hurt the leaves or branches.
It may damage the shape as well as cones where seeds reside for reproduction. You can wire them for more than three months, and after that, you can remove them.
Feeding your Sequoia Bonsai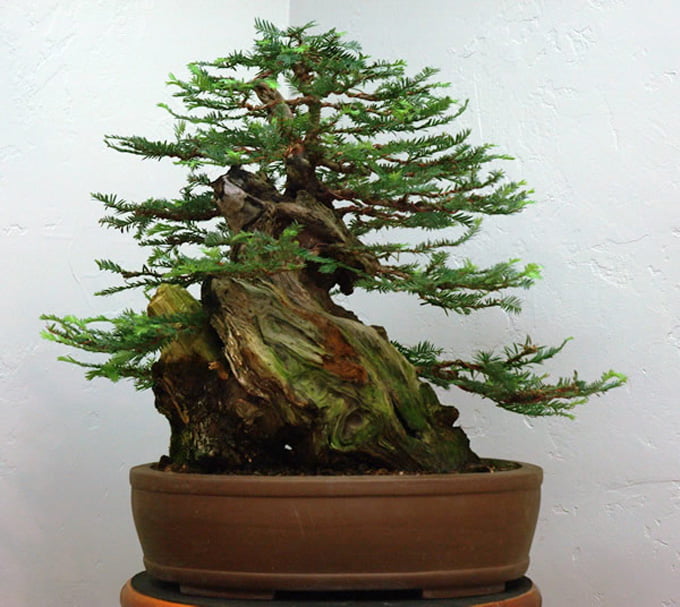 There are two significant feeds that the Bonsai needs. Like all other species of the Bonsai family, Redwood Bonsai needs water at regular intervals of time.
You can check the soil, and if it is dry, then it is time to add water. If it is somewhat moist, then water can be added after some time. But regular checking on the water level is essential for better growth.
Watering also depends on the soil you use for potting your Sequoia Bonsai. If you use soil that can retain water for a more extended p, then you can water it 3-4mes in a week. Else, you need to do it daily as per the requirement of water by soil.
You can check with the chopstick or finger method, putting in the soil to check the moisture level.
Another essential aspect of feeding is Fertilizers and of what type. Nitrogen-rich fertilizers are of less importance here. Redwood Bonsai works best with Iron rich fertilizers.
It is wise to fertilize your Redwood Bonsai once every year but after a particular point of maturation. Leave the tree for one year and then follow this process with no harm.
Shaping and Pruning your Plant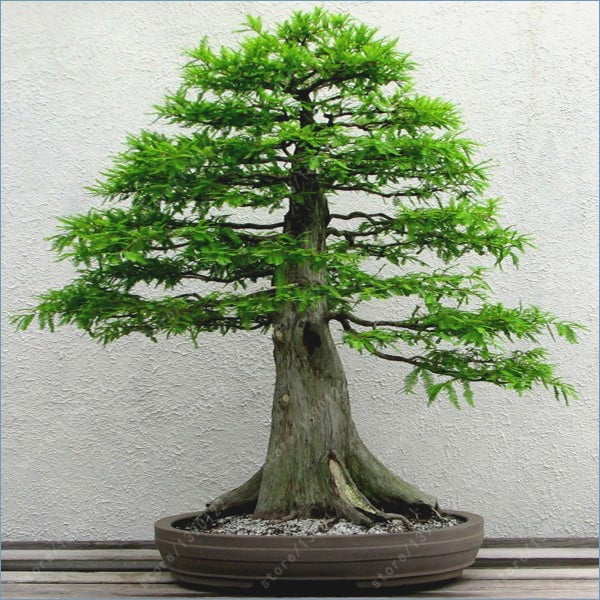 While shaping your Redwood Bonsai, you need to take care of when you should do that. The best time to do that is the month of January and February. These months are winters, so it is time to do this.
You can remove the extra growth of your Redwood Bonsai by using small cutters. Make sure you do not trim the lower part much as it may expose the roots to Sunlight more, which will sometimes lead to root damage.
It is better to make a shape in your mind first, checking for all pros and cons of doing that, then starting the work. You can also make the diameter of your Redwood Bonsai branches as per your decision.
Repotting Tips
When you have your tree growth good, and it has been more than 3-4 years in the same pot, you can report your Redwood Bonsai, and while doing that, some pointers you need to take care of are here. You can do repotting of your Redwood Bonsai in the summer season.
While doing that, you need to use fresh pot and soil rich with fertilizers like iron. You can trim the additional roots while taking your Redwood Bonsai from the initial pot.
But do not trim the roots very much as it may hinder the growth of your plant.
Place a gravel layer at the bottom of the pot you decided to put your Redwood bonsai in.  Add some compost soil and place your plant now.
Press it from the top very carefully to avoid any space for air between the new soil base and the roots to indulge in each other. Now add some water, and you are done.
Giant Sequoia Bonsai
As the name suggests, Giant means very big, so these trees are not very easy to grow and not popular among enthusiasts. If you are a beginner or plan to have Bonsai, this is not an option.
Except this, if you still want to own this tree, then here are the pointers you need to take care of.
Giant Sequoia Bonsai needs a lot of water, so checking water requirements is a big challenge. If the soil gets dried out, you need to water it immediately.
This happens when you grow them outside in your yard, where Sunlight falls directly.
They do not need Pruning unless you want to shift them to a small container or pot of your choice to grow it inside. 
You need to take care of the food in summers and other seasons, but you can cut it a little in winters. You can cut on food in winters, but you need to take care of dehydration and Frost.
Conclusion
The SEQUOIA trees are giant and called dinosaurs. They are tall and robust if you know the trees' facts to grow them as per your choice, either indoor or outdoor.
Happy Gardening!