The Poulan Pro PR5020 is a gas-powered chainsaw. It is highly regarded as one of the best chainsaws suitable for DIY enthusiasts, hobbyists, and professionals. The best part is that this power tool is lightweight. It weighs just around 17 pounds (excluding the equipment required for cutting).
Overall, Poulan Pro pr5020 is considered as best in safety, affordability, performance & durability. Thus, many people usually find replacement chains for this chainsaw (if one requires a better-sharpened chain or if the chain has been broken).
Different Aspects of Poulan Pro PR5020
Oxy Power Engine
Do not consider Poulan pro pr5020 to be less powerful owing to its lightweight. It has a 2-stroke oxy power engine that can provide 50 ccs. The power provided is more than enough for the heavy-duty tasks performed by the chainsaw. The best part is that it also reduces emissions (up to 70 percent), debris & fuel consumption (up to 20 percent).
Effortless Pull Starting System
You may be a DIY enthusiast, a hobbyist, or even a professional, but surely, you must have experienced problems while starting the chainsaw. The pull starting system is about 30 percent more efficient than the other chainsaws. The benefits of a better starting system allow the existence of an efficient engine for a longer duration. 
Bar & Chain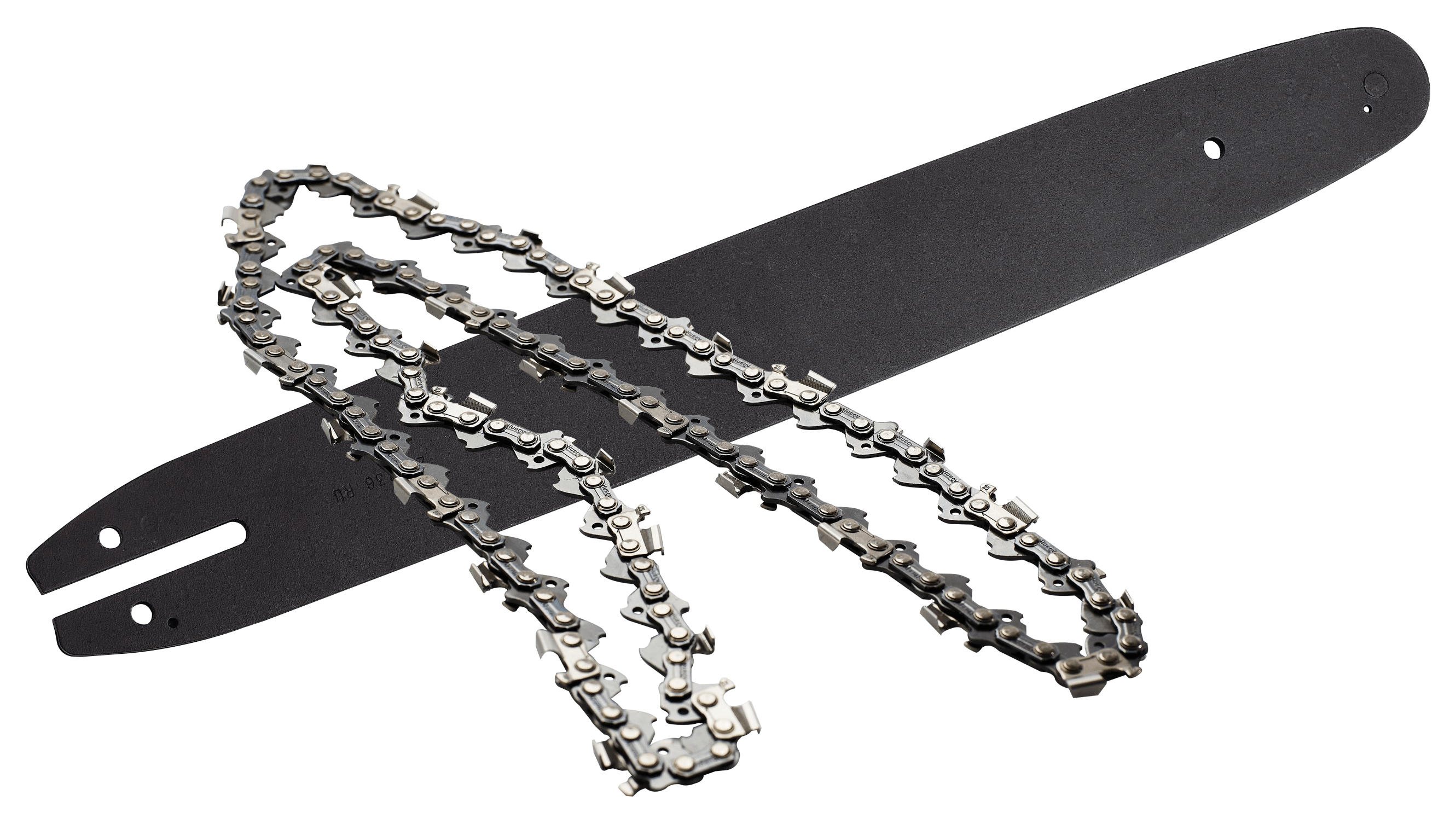 Now, coming to the most important aspect from the article's point of view. Poulan pro pr5020 comes with a 20-inch bar & chain. The bar & chain is designed to ensure low kickback, thus reducing the chances of any injury. Moreover, the chain is made so that it provides easy & quick access for the chain adjustment.
The bar & chain can reach a maximum speed of about 27 m/sec, which is more than enough for heavy-duty jobs. The bar & chain is a 70 link Vanguard Model (this ensures a low kickback) made by Oregon, which is famous in this field for its quality. If you aren't pleased with it, you can get an even stronger Oregon bar & chain.
So, if you are considering replacing due to any issue, consider the following options:
Where to Buy Replacement Chain for Poulan Pro PR5020
The Official Website of Poulan Pro Chainsaw
Yes, Poulan Pro Chainsaw has its own website from where you can buy a brand new bar & chain. The replacement chain is quite strong, durable & resistant. Like the original one, even this one has a low kickback. It fits a pitch of 3/8 inches & a gauge of 0.050.
Amazon

Amazon is considered one of the biggest e-commerce platforms. Here, you can find out a replacement chain for Poulan Pro Chainsaw. The best part is that you can confirm whether the replacement chain fits with your model number or not (thanks to Amazon Confirmed Fit).
Poulan Pro chainsaw chain 20-Inch .050 gauge .375 pitch,Gray
Poulan Pro 20 inch chainsaw chain model 577180501 fits 20 inch Poulan Pro saws
70 drive link Poulan Pro chain saw chain with 0. 375 inch pitch a . 050 inch gauge
A low kickback, low-vibration chain saw chain Developed to meet the specific needs of today's...
Great cutting performance and bore cut
It is a 70-drive link replacement chain that fits a pitch of 3/8 inches with a gauge of 0.050. Similar to the original one, even this one guarantees a low kickback. Moreover, it has a better cutting performance too.
Tractor Supply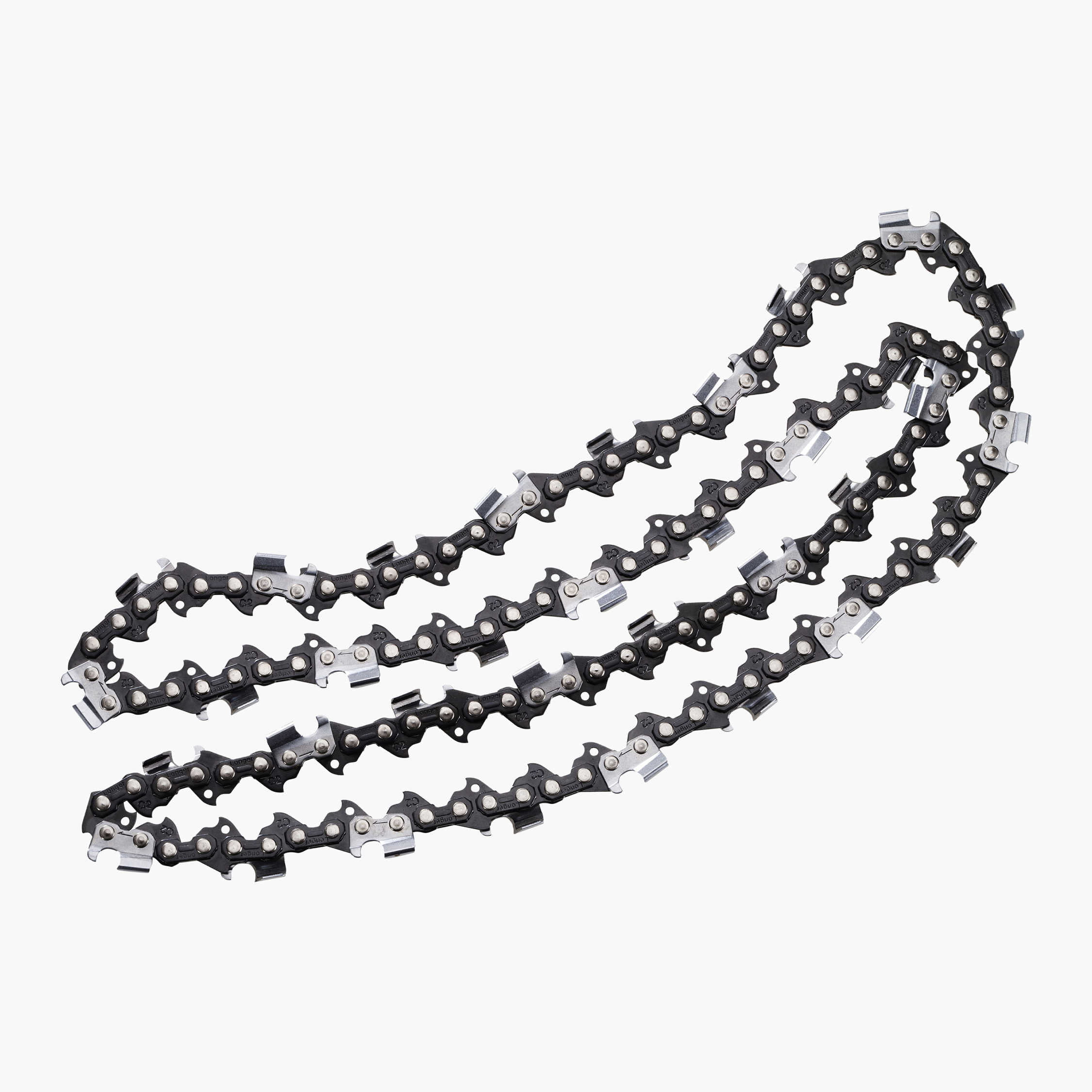 Tractor Supply is one of the largest retailers targeting recreational farmers, ranchers, enthusiasts & hobbyists. They have been serving their customers for 80 years. The replacement chain available on their e-commerce website is a genuine 20 inches Poulan Pro chainsaw chain.
They are durable, strong & resistant. It is a 70-drive link replacement chain that fits a pitch of 3/8 inches with a gauge of 0.050. Like the original one, even this one guarantee precise cutting and offers a low kickback.
Poulan Pro PR5020 Replacement Chain Guide
Oregon, the brand that originally manufactures the chain (& replacement chains) of Poulan Pro chainsaws (and other chainsaws too), has given a detailed replacement chain guide. Firstly, it involves a few basic steps,
If it is an Oregon product, a Gold ID will give detail over the replacement part number. If it is not an Oregon product, then you need to follow two basic steps. Firstly, use the Oregon chain to chain cross reference, then find out the fit-up option for Poulan Pro pr5020.
Alternatively, you can always use the online lookup guide provided by Oregon (or even contact a professional).
If you don't know about the part number, use the chain to chain cross-reference. It involves a simple procedure of identifying saw chain type & several drive links. Refer to the replacement chain guide.
You can also replace the chain using the information based on the chainsaw model. Refer to the replacement chain guide. Locate the Poulan Pro chainsaws section (page 23 of the guide). Check for the guide bar length you are looking for in your chainsaw, then find out the part number. You are good to go with the replacement!