Having a garden around your home is a blessing. They give you fresh air and create a greener aura around your house. We love to spend time in gardens and lawns, and the extent of calmness increases if we have beautiful flowers and plants.
That is why a garden should be there when planning to build a new house or give your house a makeover.
But, in this world where getting space for living is very hard, making a good garden is difficult. The population of our world is increasing day by day while the space for living is limited. As a result, we are having smaller rooms and smaller houses for us, and making a garden around it will also decrease the space.
So, what are the alternatives? How to get a garden in less space? Well, l there is undoubtedly away, and that way is vertical gardening. Yes, you can grow plants, flowers, shrubs, and other small pots on a vertical planter platform.
We have some beautiful ideas for you which you can use for your vertical garden. Look at them and chose the one which suits you best. A vertical planter may be of many kinds and designs but do not worry as we have done all the searching and researching tasks.
This will save you time, and you do not start from the bottom either. Let us look at them and find that one vertical planter that rings a bell in your mind.
1. Plant Blocks for Walls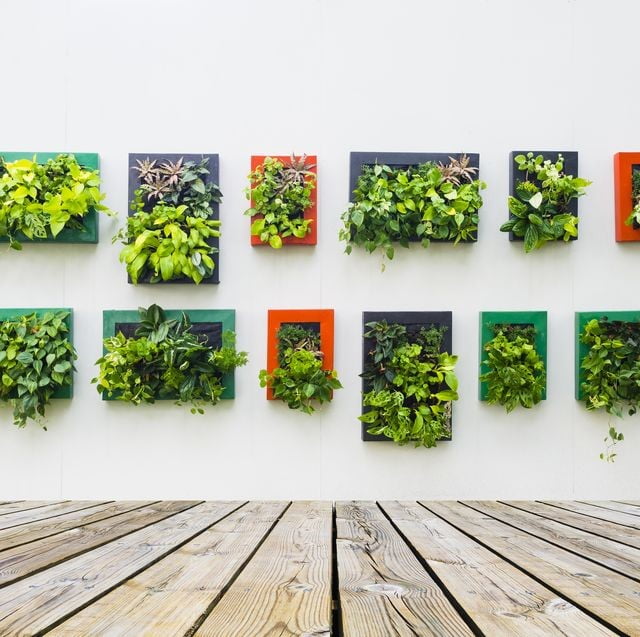 This one is the simplest one you can use in your home. Colorful empty blocks will make your walls look more texture-rich. You can use different kinds of plants in them and make it more interesting you can also use climbing trees. Make it run across all the blocks to give your vertical gardening a natural chained vertical planter look.
2. Ladder Shape Vertical Planter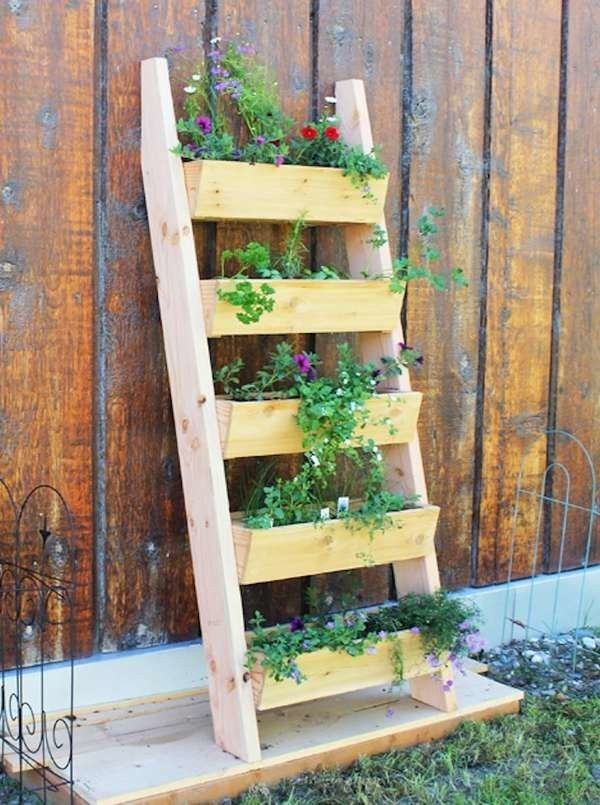 A long and wide vertical planter will require a lot of space, and if this is the problem for you, then do not worry. This vertical planter in the shape of a ladder is going to be perfect for you. This will not only include less space, but its open platform will hold your plants and flowers well.
You can place it anywhere in your house, either indoors or outdoors. Keeping it just inside your main door will be a better choice as this will give your house a unique appearance and design.
3. Flowery Vertical Wall Planter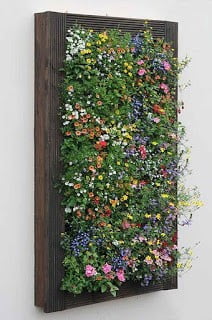 If you are not fond of plants and more like a flower lover, this could be a better option. Small and narrow slits are perfect for the flowers to grow without coming or falling out of them. The best thing about the flowers is that they can be planted anywhere, and it also does not create as such waste which you have to worry about.
4.Caged Vertical Planter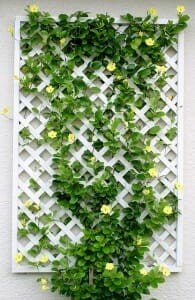 If you neither many flowers nor want reliable plants in your house, then climbers or climbing trees could be the solution to your problem. They are easy to grow and easy to maintain, as well. You do not have to do much work. This cage-like vertical planter will be a perfect platform to grow climbing plants.
Climbing plants need a guide and a platform to walk, and this vertical planter will be a perfect platform for them. So, you can use it for your vertical gardening, and you can also place it on your balcony as well.
5.Vertical Planter for Living Room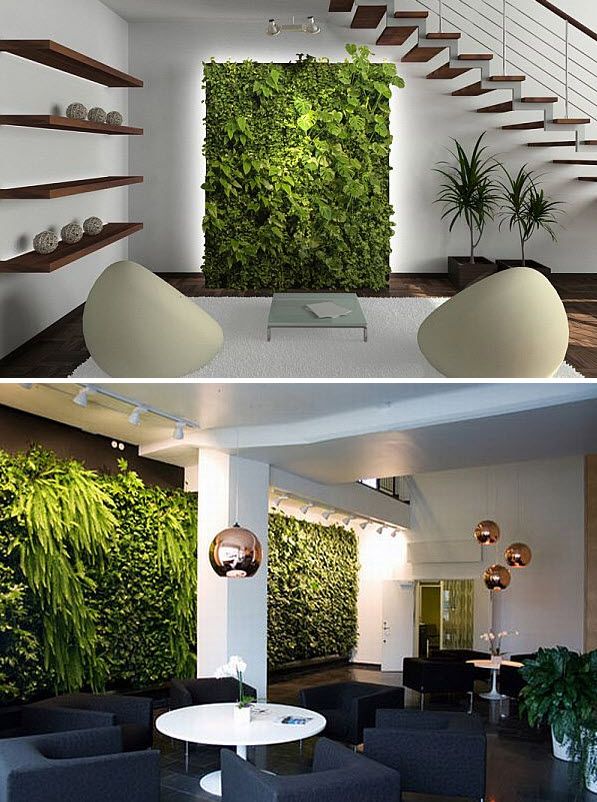 When someone says vertical gardening or a vertical planter, almost all of us think about a vast and massive thing with plants and flowers hanging on it. But it is not so. You can have a small vertical planter as well.
A small vertical planter for your rooms is going to be perfect. They will stay there hanging on the wall giving your house a greener essence.
6.Hanging Chained Pots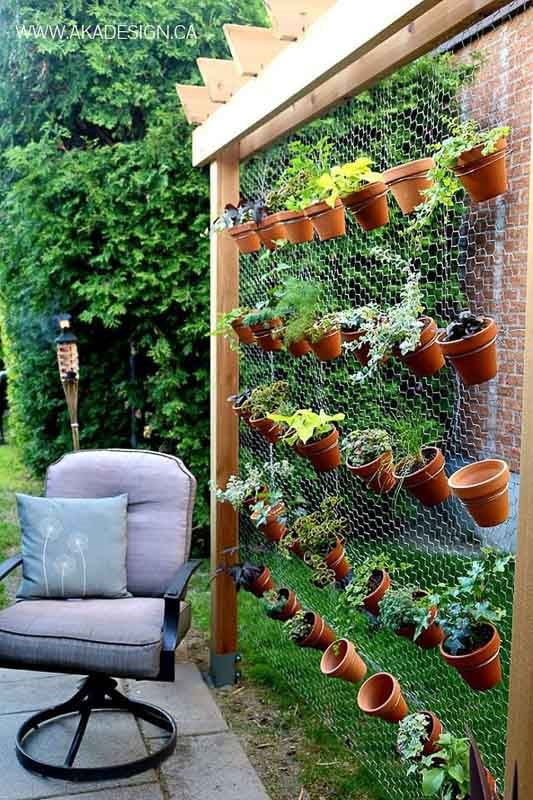 A classic but straightforward vertical planter is here. Perfect for installing just outside of your main door or after your patio. You can vary the number of pots according to your choice, and depending upon the space between them, and you can also select the plants and flowers of various densities.
7.Recycled Vertical Planter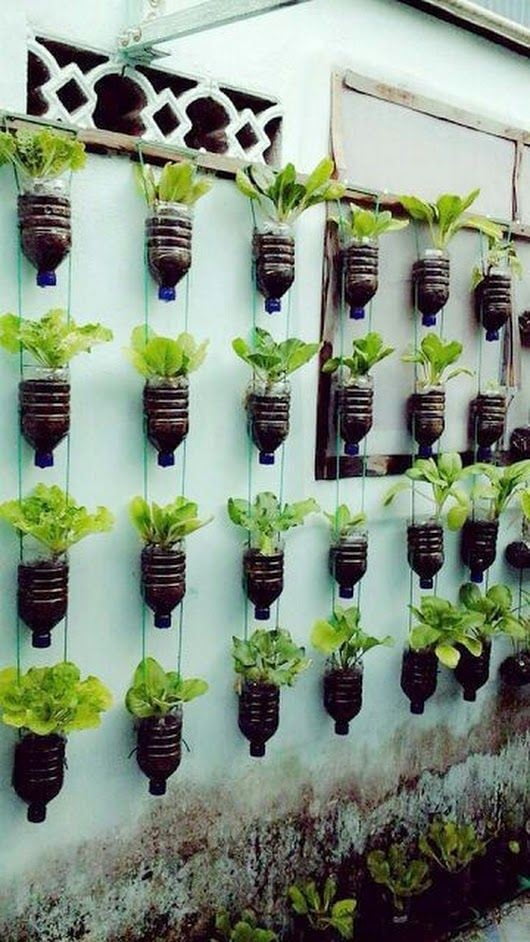 Plastic bottles are a common thing in every house. We all bring a lot of them in our houses and then throw it away—this vertical. Planter is showing us another way to recycle plastic bottles. To make it look more beautiful, you can be experimental with the colors as well. You can hang it together, or you can use just a single line, depending on your interest.
8. Large Vertical Planter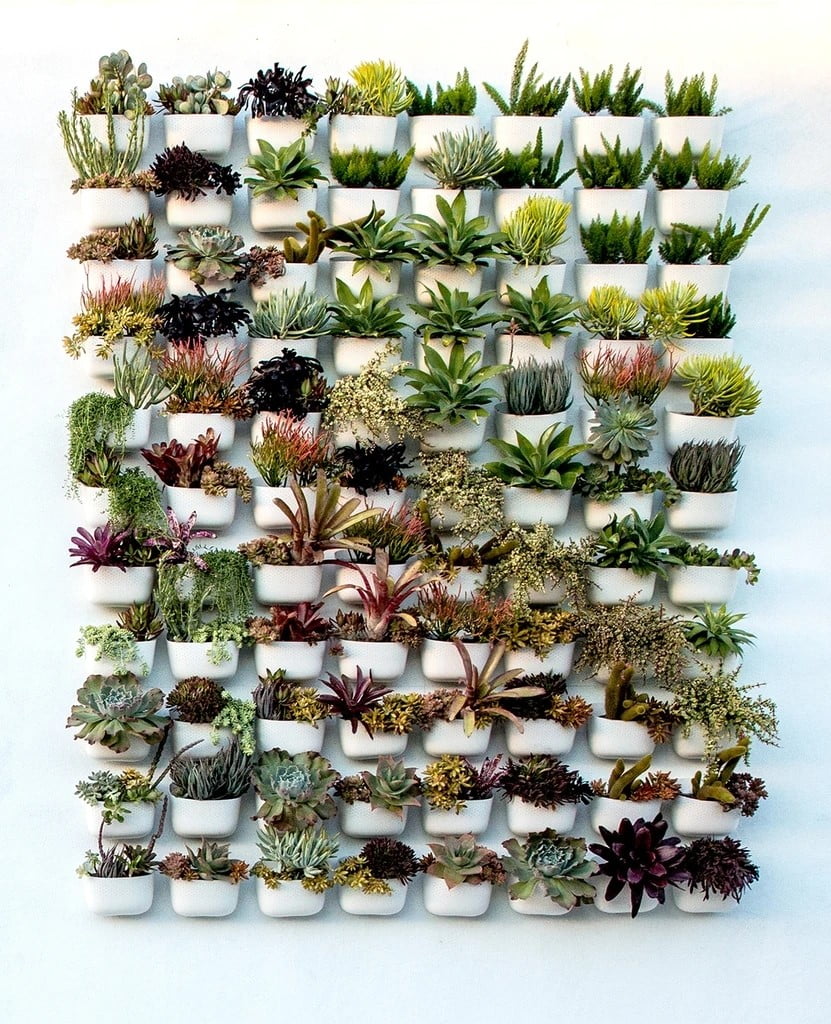 Vertical gardening is all about growing as much as you can but in a little space. This vertical planter having various kinds of flowers aligned together beautifully is all that you need. Either place it in front of your house, or you're backward. This is going to enrich your house with an excellent greenery aura.
9. Designer Vertical Planter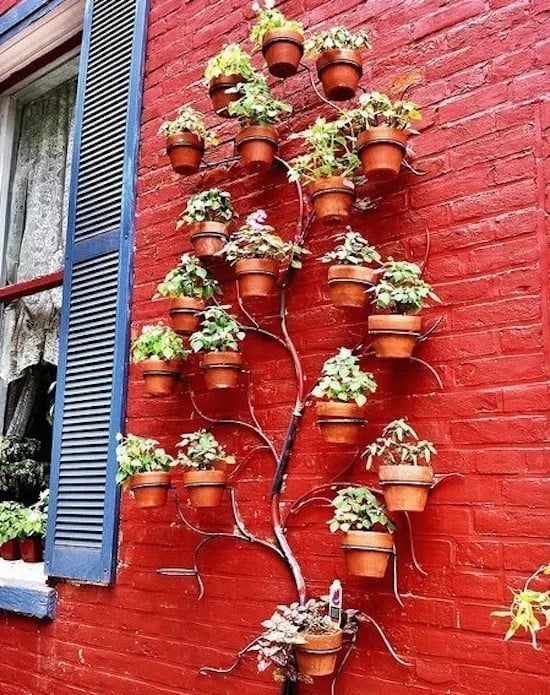 A metallic base is crawling on your wall in the shape of tree branches. Hanging pots with some greenery are like embedded on a ring. This vertical planter will leave a great impression on all the people who will see it for the first time—one word to describe this is gorgeous.
10. Hexagonal Vertical Planter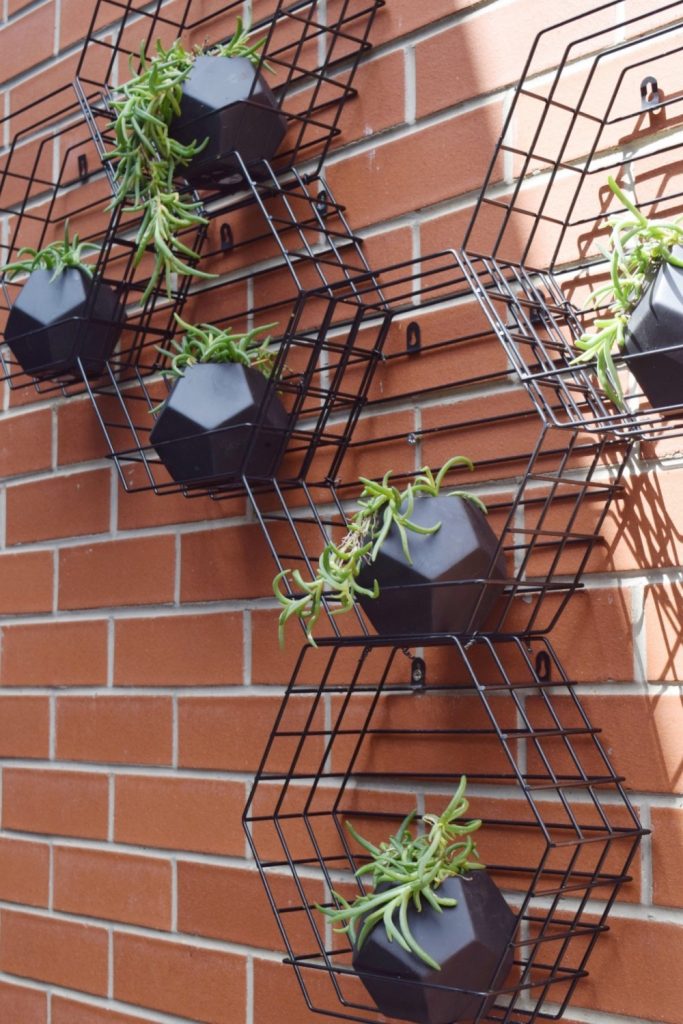 Vertical gardening is all about growing greenery around us as much as possible. But we people do not take much time to make it more of a fashion statement. There is nothing terrible in it. So, you can also use your creativity to make your vertical planter for your vertical gardening. This hexagonal vertical planter looks unique and exciting as well.
11. Wooden Vertical Planter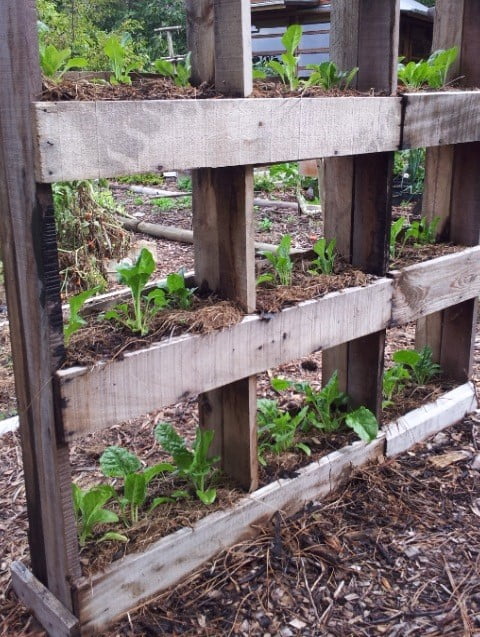 If you are willing to grow some small veggies in your small vertical garden, this will be perfect for you. You can make a wooden rack with some width so that you have empty cabins. In these cabins, you can plant some small veggies like tomatoes and some herbs as well.
12. Triangular Planter for Farming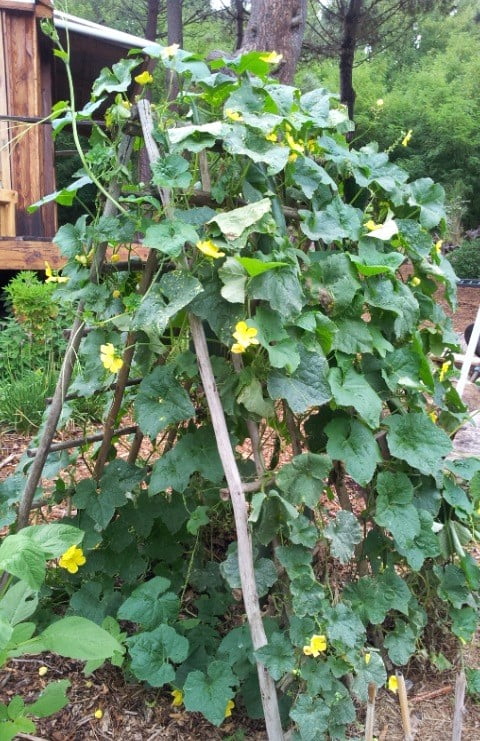 What if the veggies you wanted to grow are big? Change the shape of your vertical planter, and you are ready to go. This pyramidal shaped vertical planter is perfect for those veggies, which are the fruits of like gourds, pumpkins, and many more. Just be ready with some tools and fertilizers and start farming and growing your veggies.
13. Herbs Growing Vertical Planter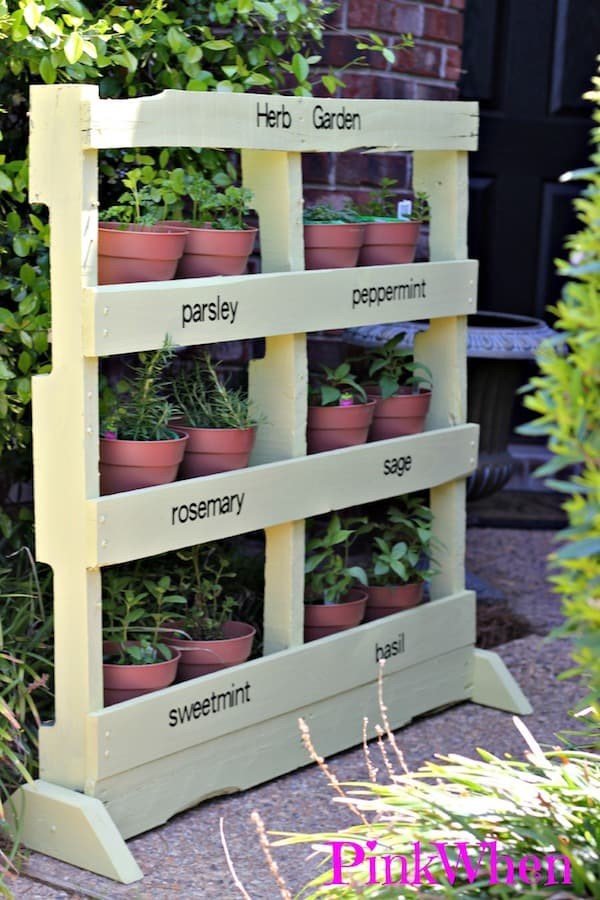 Growing fruits and vegetables in a vertical planter will require hard work and time as well. But herbs are something which can quickly be grown without spending much time and without doing much work. Herbs like parsley and basil have regular uses. So, growing it by weed is not a bad thing.
14. Vertical Pot Tower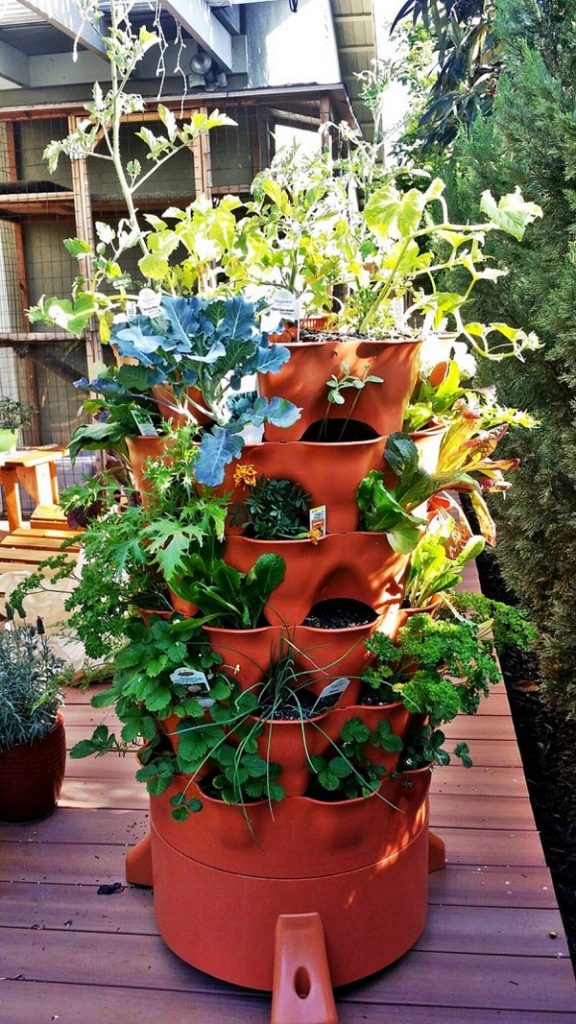 You will find many towers of this kind, and you may have found one if you have visited online websites for shopping. These are very efficient and easy to maintain, as well. There are significantly fewer chances of creating mess and errors.
One of the best things about this type of vertical planters is that it is easy to transport. You can place it wherever you want, and the cleaner or waste collector at the bottom of them ensures cleanliness.
15. Metallic Potholder Grill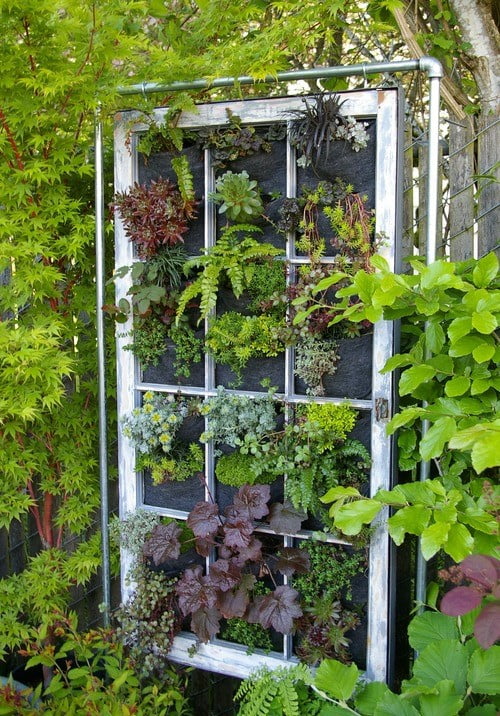 Sometimes you do not need a vertical planter for farming; instead, it is sometimes used as a decoration piece. If you plan to buy one for this purpose, this will be an excellent option to choose from. A metallic grill with pots to store plants, herbs, or flowers, whatever suits you. You can use it in your background or at your patios to use it as a flower display.
16. Can Vertical Planter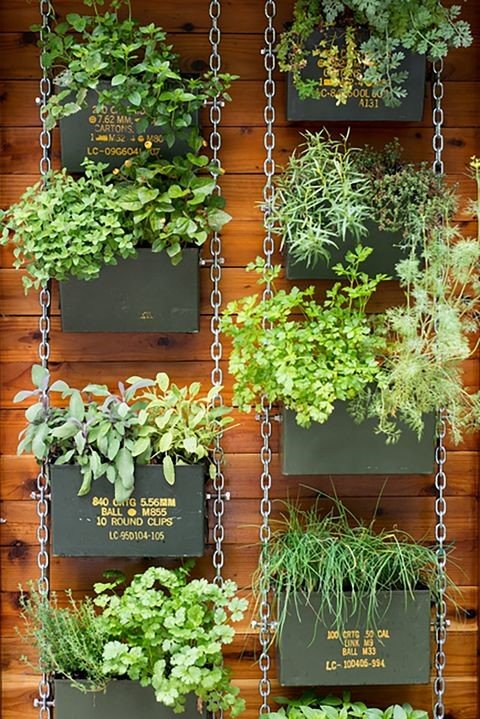 A vertical planter made up of a can of bullets. Tied together with a metallic chain and hanging on the wall freely. This one looks beautiful, and the rustic look of cans resonates beautifully with the greens. You can use other kinds of cans as well to give it an original touch.
Taking about its place of installation, it can be placed at your doorstep, in your living room, at the balcony, and in other places as well. If you have used small cans, then it can be used in the kitchen as well. To make it more like a kitchen thing, you can plant herbs in it, which are used regularly.
Conclusion
All the ideas mentioned above are brilliant, and we hope you have founded the one for you. Vertical gardening is in trend nowadays, and people are using it very freely. You can create your vertical planter, or you can buy one as well. You must keep in mind while doing vertical gardening because it requires regular maintenance and cleaning. So, do your work neatly and clean your vertical planter as well.