Camellia Sasanqua Plants are among the most necessary additions in your backyard to make it look more beautiful. Sasanqua Camellias is a stunning flower with a long blooming season and loves the Southern climate very much. 
This article will discuss Camellia Sasanqua Tree and a detailed guide about how to grow a Camellia Sasanqua Tree in your backyard. We will also discuss some different varieties of Camellia Sasanqua Tree.
About Camellia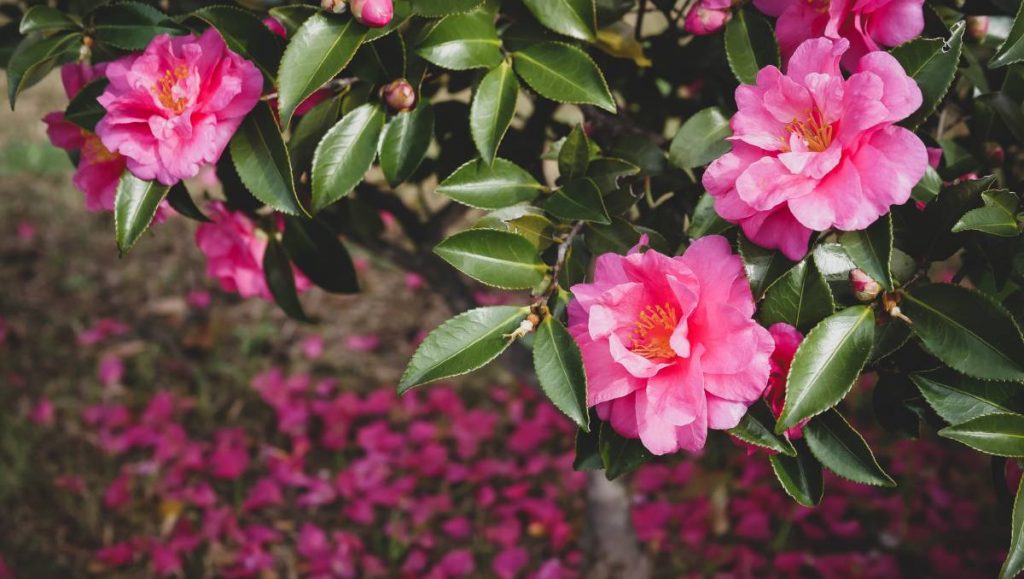 Camellias are the most beloved flowering varieties that are mostly used in gardens and backyards. Camellias produce gorgeous flowers that look very vibrant in the dark time. These beautiful flowers provide beauty and elegance to your backyard. 
There are various Camellias varieties, but Camellia Sasanqua is considered the best one because it produces the most beautiful blooms. You can easily plant Camellia Sasanqua Trees in your backyard by following the instruction from this guide.
What you will need to grow Camellia Sasanqua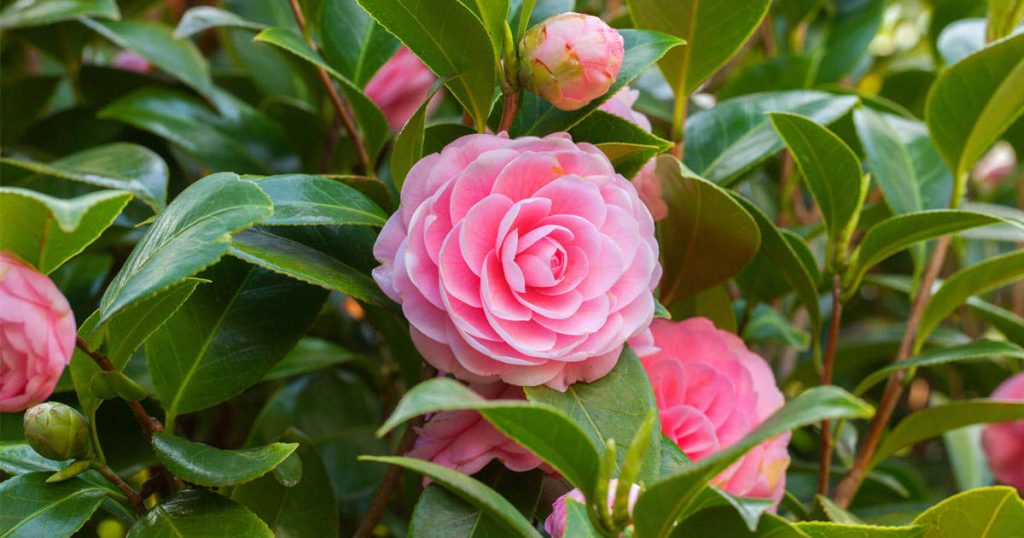 Some of the basic things which are required to grow Camellia Sasanqua in your garden are: 
Camellia Sasanqua Plant
Soil
Water
Fertilizers
Mulch
Basic Gardening tools
How to grow a Camellia Sasanqua Tree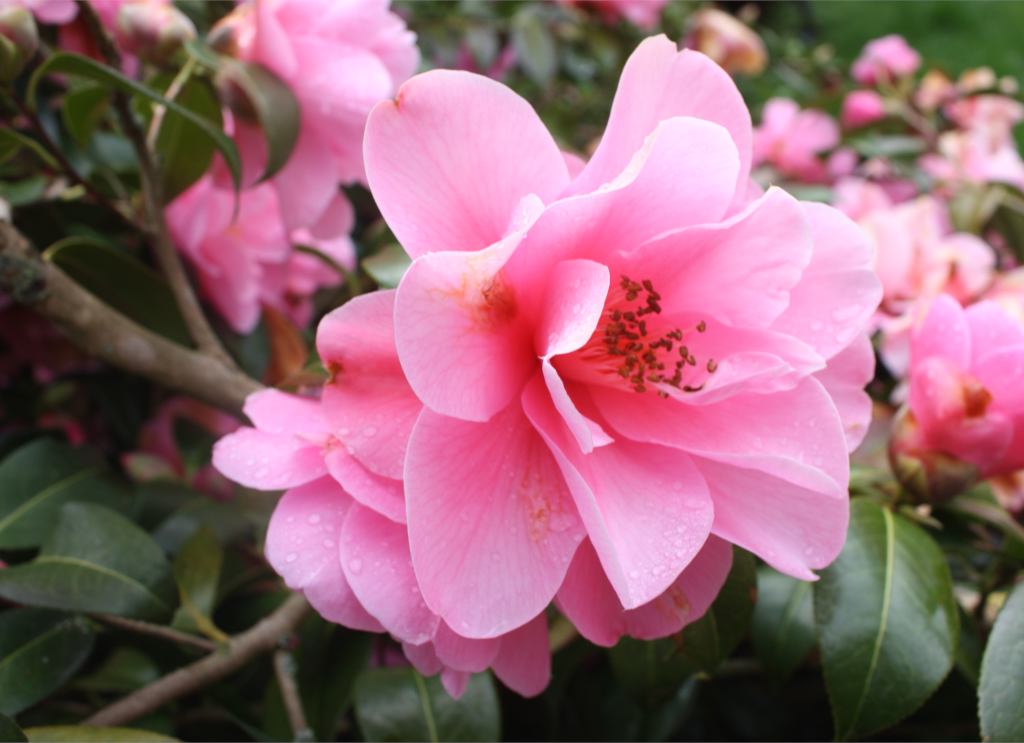 You must follow the necessary steps if you want to grow a Camellia Sasanqua tree
Step 1: Plant your Camellia Sasanqua
Firstly, you need to dig a hole in your backyard, which is twice as wide as the Camellia Sasanqua plant's root. It would help if you then filled the bottom of the hole with two inches of soil and then pack it down. 
Carefully place the plant in the center of the hole; you must make sure that the Camellia Sasanqua plant's top is slightly above the ground. Then, you must add the soil slightly to the sides of the root and gently cover all the sides to expose none of the roots.
Step 2: Water your Camellias
Watering your Camellia Sasanqua plant right after planting helps in proliferating as this plant requires frequent watering. This plant's root system will develop downward as it grows so that it will demand less water. 
You must make sure that you will soak your Camellia Sasanqua plant once a week during dry weather.
Step 3: Fertilize your Camellias
Fertilizing your Camellia Sasanqua plant can help it grow faster, but you must ensure that you do not over-fertilize it. Over-fertilizing will lead to some problems in your plant. 
An essential tip for fertilizing is to fertilize your plants in the spring season when the plant drops its flowers, and its growth becomes sluggish. You should only use those fertilizers, which are specially meant for Camellia.
Step 4: Prune your Camellia
It would help if you pruned your Camellias once in early spring when their flowers fade. You must remove all the dead and weak woods and lessens the growth where it is vast. You must keep in mind that the Camellia Sasanqua plant's flowers need space to open appropriately while Pruning. 
You can also shorten the lower branches, which results in more horizontal growth. If you cut above the previous year's growth, then new blossoms appear at that part.
Step 5: Final Caring Tips
Some of the final caring tips of the Camellia Sasanqua plant include Munching. Munching your Camellia Sasanqua plant can help in discouraging weeds and help the soil to maintain moisture. It will help to keep your Camellias healthy and prevent any problems and diseases. 
If any problem appears with your Camellia Sasanqua plant, then you can ward off pests with some organic fertilizers. If your flowers contracted a disease, then you must quickly remove the infected branches and leaves.
An Alternative Method to Grow Camellia Sasanqua in Containers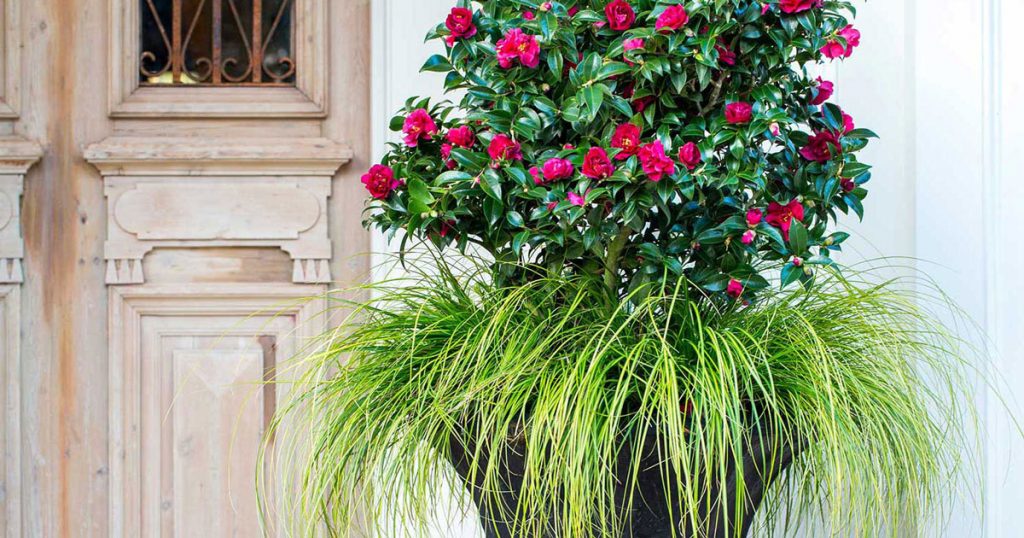 You can also plant Camellia Sasanqua in containers. This is a perfect option for those who do not have a backyard or an ideal climate for growing Camellias. 
You must make sure that if you are growing Camellias in a container, you must choose a smaller variety of plants to not overgrow out of the container. 
It would help if you took a container of a standard size with a diameter of not more than 14 inches. You must then fill the container with Fifty percent organic materials so that the Camellia Sasanqua plant still receives some natural nutrients. 
You have to make sure that you only add loose soil in the container, and there should be more than three drainage holes in the bottom of the container to make sure that there should be no root rot. 
You must now place your root ball in the center of the container and follow the above-given planting and growing tips, which is already mentioned above.
Different Varieties of Sasanqua Camellia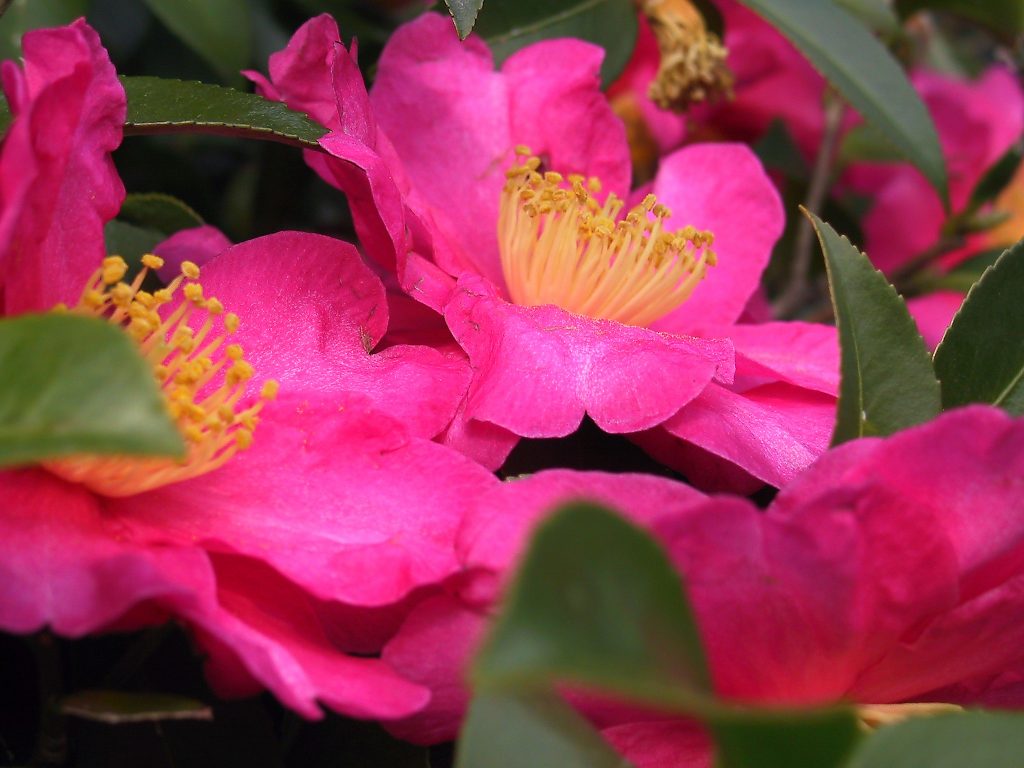 Here are the five best Camellia Sasanqua plants which you can grow in your backyard.
Yuletide
Yuletide is a classic and lovely Camellia flower with scarlet petals surrounded by a golden center. Yuletide Camellia provides its flowers only in the winter season. The Yuletide Camellia Sasanqua plant can grow up to 10 feet, and it is tough to grow as it requires regular monitoring and Pruning.
Setsugekka
Setsugekka is an elegant Camellia Sasanqua plant with wavy shaped petals and bright yellow stamens at the center. The Setsugekka Camellia Sasanqua plant has emitted a calming fragrance, and it also grows along walls and fences. It is extremely sensitive to heat, so it is better to keep it away from the sunlight.
Kanjiro
Kanjiro is an excellent Camellia Sasanqua plant that has dark pinkish-red petals and a bright yellow center. Of all the different varieties of Camellia Sasanqua plant, only Kanjiro is the only one that requires low maintenance and grows as bushes.
Bonanza
Bonanza is a bright red flower that grows up to 6 feet tall and spreads horizontally up to 8 feet.
Crimson King
Crimson King is considered the best variety of Camellia Sasanqua plant and the king of your garden. It consists of bright red and pink petals and consists of a golden center. You must take care of this plant very precisely so that it gives you several beautiful flowers.
FAQs
Q1. Where in Your Yard Should You Plant Camellias?
You can plant your camellias in the shaded part of your garden, which is neither too hot nor too cold because the Camellia Sasanqua plant does not like too hot or too cold temperatures. 
You must make sure that the plant must get a few hours of sunlight daily. You also must check if the soil is acidic or not, and its pH value must be between 6 and 6.5.
Q2. How do Big Do Sasanqua Camellias grow?
It mostly depends upon the variety of plants that how large they can grow. On an average scale, Sasanqua Camellias can grow up to a height of 6-10 feet and spread to 5-7 feet.
Q3. What Is The Best Time to Plant Camellias?
It mainly depends upon where you live and in what climate conditions. Such as, in the warmer zone, you can plant your Sasanqua Camellias in fall, winters, while in the colder zones, you can plant them in spring when the weather starts to become warm.
Final Words
Now, you know everything about Camellia Sasanqua Plant and how to grow a Camellia Sasanqua Tree. It would help if you accepted that this plant is a necessary addition in your backyard to make it look more beautiful. 
I hope you find this tutorial useful, and If you did, then don't forget to share it once, and if you have any doubts/questions regarding the topic, don't forget to paste it in the comment section below. We will try our best to solve all your queries.