At present, millennials are among the largest group of residents in the rental marketplace, which makes them the perfect target audience to attract to your rental property with an enclosed patio and palm trees. It's because renting a property provides millennials with more flexibility in planning their moves and paying their costs. As opposed to their predecessors, this generation values the fact that with renting they don't have to be stressed about mortgage costs, and are able to easily move if they aren't satisfied with rent or any other factor. If you're renting an apartment or a house, you need to appeal to the unique values and preferences of this demographic, and here are some of the most effective ways to make your rental property attractive to millennial residents.
Become eco-friendly
Millennials are a generation that is deeply concerned about the environment and sustainable living, and which pays closer attention to their ecological impact as opposed to their predecessors. That's why you need to make your property as eco-friendly as possible. A good place to start is to invest in things like water conservation, easy recycling, or composting, efficient heating and cooling, and other related options. In order to make your rental apartment even more sustainable, consider installing energy-efficient appliances, LED light bulbs, water-saving showerheads, better insulation options, and even renewable energy sources like solar and wind. Not only will any of these options help lure millennials to your property, but they'll also aid you in cutting costs in the long term and protect you from regulatory changes for a period of time.
Allow pets on your rental property
According to a new study, instead of owning an apartment, many millennials with a higher income in Texas choose to rent a property. Also, instead of having children early on in life like their parents, most millennials would prefer living with a pet and treating them with love and care. Whether it's a dog or a cat, millennials would cherish bringing their furry friend to live with them. That is why pet-friendly rental apartments are so attractive to this generation. For example, for this reason, attractive apartments for rent in Odessa that allow renters to bring their pets with them are among the trendiest options in Texas. In case of potential damage to your property like sofas and expensive plants caused by a pet, don't hesitate to ask for an extra pet deposit in an effort to cover potential losses.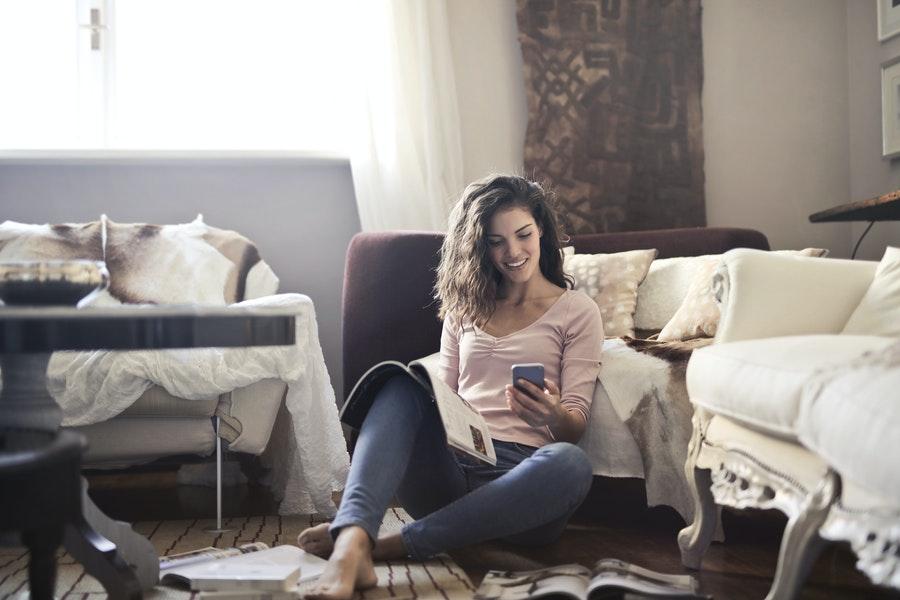 Automate your property
As millennials are the generation of technological innovations, it's more likely that they will use every opportunity to make their lives as easier as possible, with the use of automated devices. Therefore, to get millennials to your rental property, you need to provide them with things like dishwashers, dryers, robot vacuum cleaners, an excellent Wi-Fi connection, and fast internet service. Automated showers, blinds and air-conditioning will make your rental apartment the ideal choice for the next millennial renter. By making your rental property digital-friendly, you will suit the millennial's needs for both quality and convenience.
Opt for minimal design
Before you display your property online, you need to decorate the area in accordance with millennials' standards. When it comes to the overall design of an apartment, they tend to value minimalism and simplicity. Clean, simple lines and a decluttered place with many storage options are only some of the factors that will determine whether millennials will choose your apartment over someone else's. Begin by choosing neutral colors like white, gray, pastel, and even black hues to make it more appealing to millennial residents. Don't hesitate to include natural materials such as wood and bamboo to make your property look inviting and comfy. Also, don't be scared to experiment with an accent wall in the living room. There are endless options like playful wallpapers, different patterns, or vibrant colors that millennials will surely love.
Ensure there's plenty of natural light
Another thing that will surely have a major impact on the decision of many millennials to rent your property is natural light. It's a known fact that millennials spend a great amount of time in their homes for work and relaxation purposes, which is why they'll need plenty of natural light. If your rental apartment doesn't have large windows that provide plenty of daylight, it's likely to result in you losing a valuable tenant. That's why you need to install larger windows and to make your rental property look even brighter, consider painting the walls white.
At first glance, millennials tend to seem like a demanding generation to please. However, if you take into account these effective ways to attract millennial residents from the article, before you know it, these young prospective renters will instantly go head over heels for your rental apartment.