A fence is primarily used to protect your garden and restrict the area of your house. It is the focal point of your home's front portion and the first impression that one gets before entering your home.
Exclusive design sets your home apart from all others in the locality. Thus, it becomes essential to clarify the right type among various fence ideas: the size, utility, and style.
The fence selection gives a glimpse of how the house owner lives, the taste and preference, and style selection. Simultaneously, the fence should perform the requisite function, be it protecting your garden from critters or from some stranger to enter.
Selecting the right design to suit your taste among the hundreds of fence types available becomes essential. Here is presenting you with 18 fence ideas.
Best Fence Ideas and Designs
1. Brick and Metal Interchange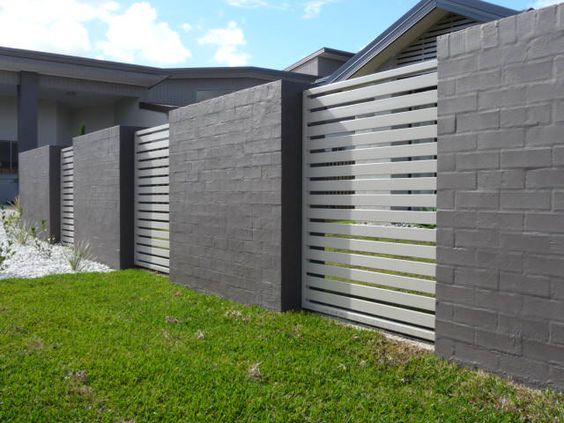 This type of fence draws a median between concrete and metal finish fence. It is an ideal upgrade to your existing brick fence. All you must do is remove sections from between the brick wall and replace them with metal slats.
You may choose vertical or horizontal slats, as per your choice. Once there, add the finishing touch by painting the brick wall as well as the metal parts. Go for metallic colors like silver, brass, bronze, and coordinate the wall color with it. Usually, darker shades go well.
2. Etched Metal Fence Door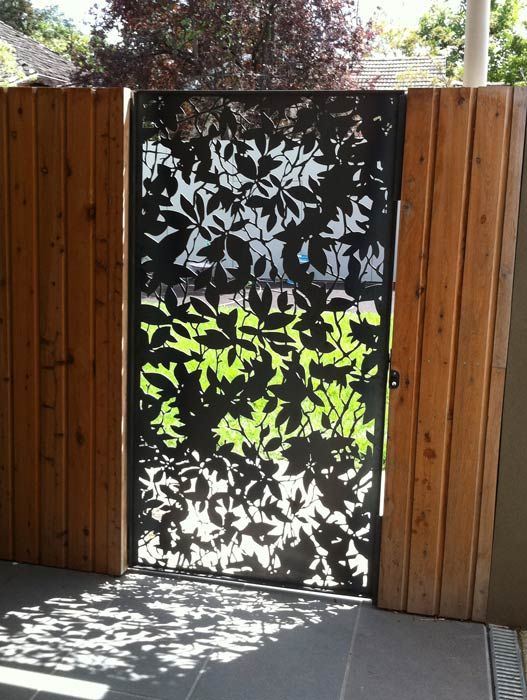 If you are the one who loves intricate door designs and want the entrance door to be such, then go for this metal gate. You may select the leave and branch type as it goes well with the garden that follows.
Choose clustered or wide-spaced designs, whichever suits you. The gate can be paired with a wooden textured fence. Either go for the wooden color or get real wood doors in vertical patterns.
3. Bamboo Fence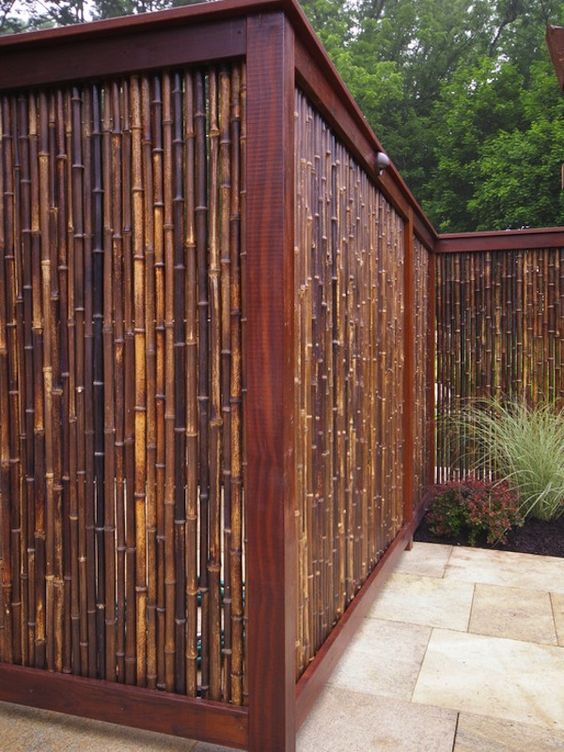 If you are the one who likes to keep the indoors private from outside view, you may consider this type of fence-setting. These bamboo fence ideas will give you sufficient protection as well as an organic feel.
You can use the wild bamboo of your backyard. This is also simple to build and works well for any landscape. The bamboo shoots will compliment your garden beautifully and give you a vintage feel. You may place the shoots horizontally or vertically.
4. Garden Fence Cum Privacy Screen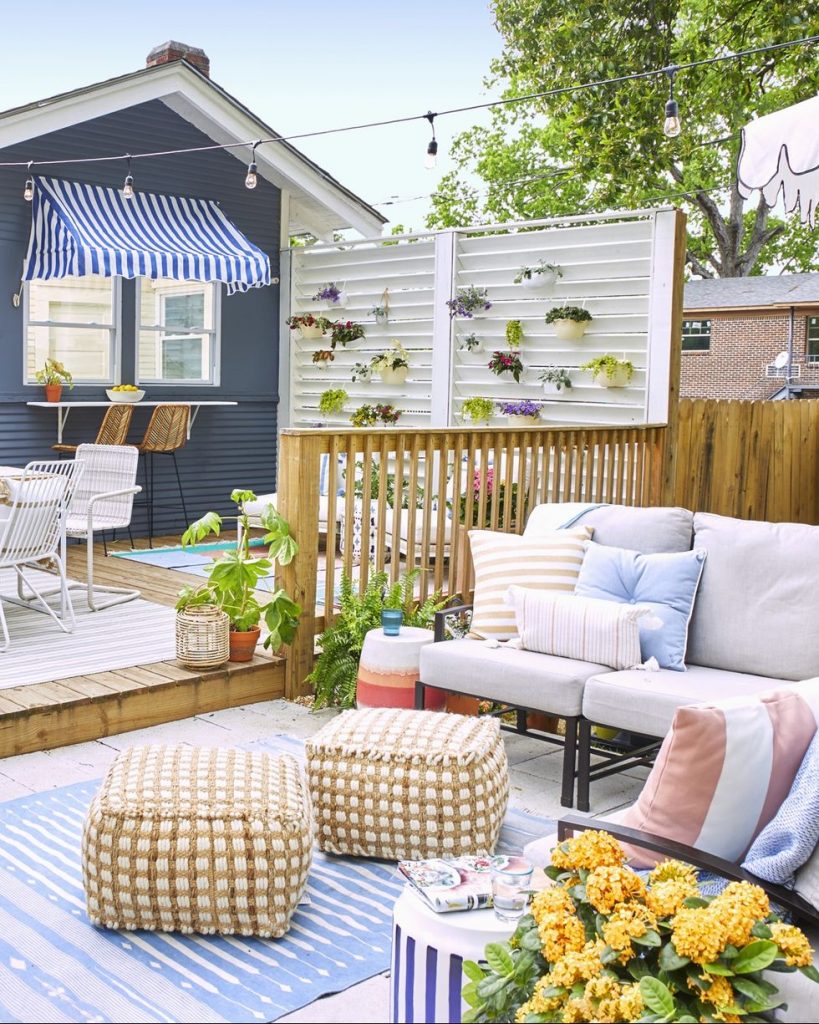 You may put wooden fences all around your backyard, and the gate can be of paneled screens. This screen looks relatively straightforward, so you may take small potted plants and hang them onto the screen.
This will soften the look as well as give a chic look to your fence. Add some chairs in the backyard, and you would love the background of mini plants hung onto the fence while sipping your morning tea.
5. White Archway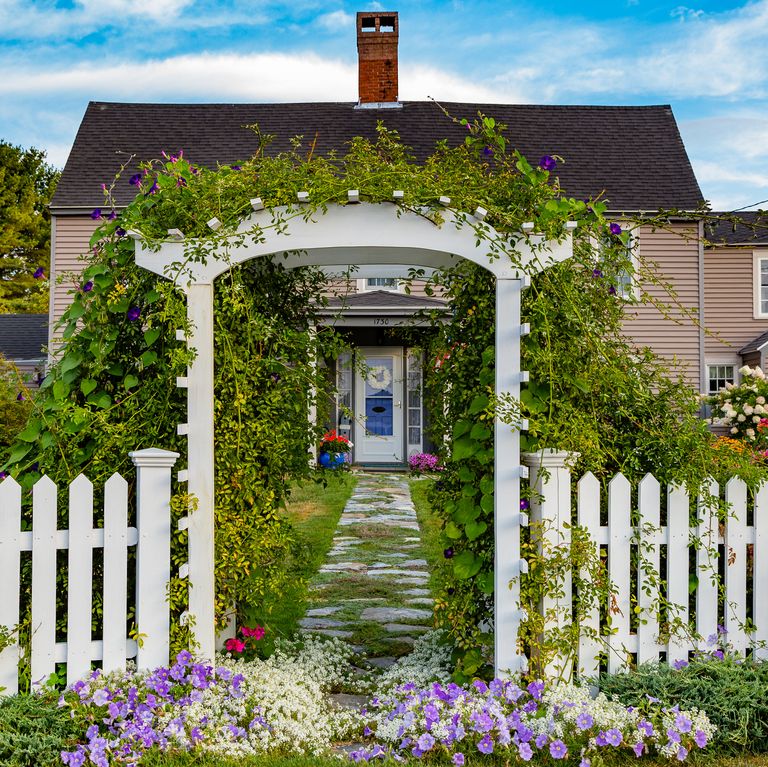 Vintage and classy, old school kind: if that is your kind, consider going for this archway. A white color fence will surely give you the right feels. The presence of climbers and creepers lining the fence will add to the beauty. The frame leads to the archway, which will guide the guests to the front door.
Word of caution: This set-up does not give protection; you will have to rely on the main door to your home. It is an open set up which gives outsiders a good view of your front yard.
6. Horizontal Wooden Fence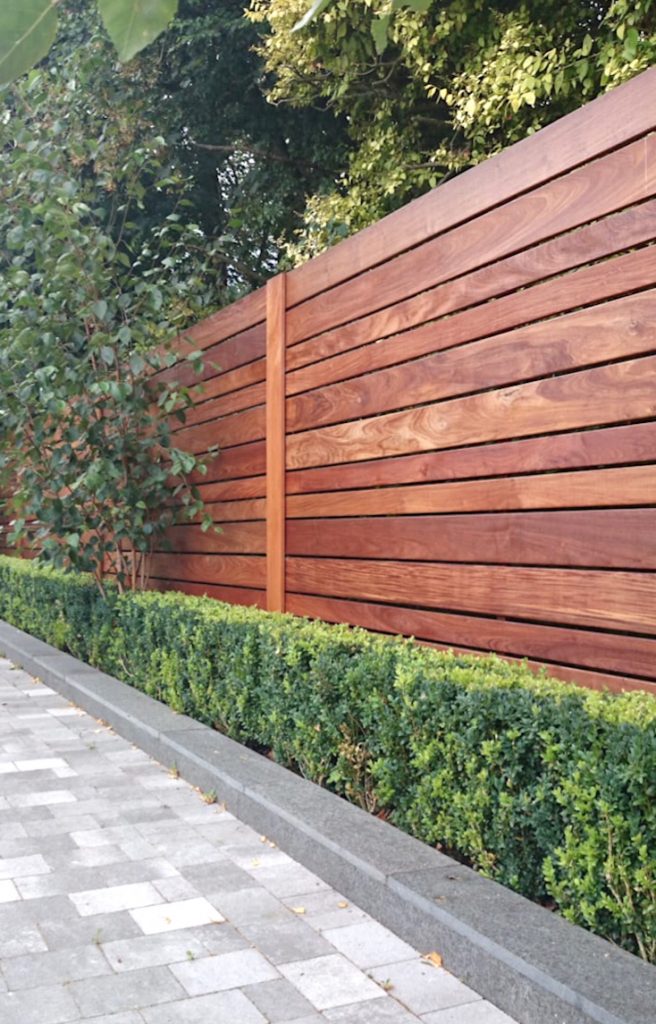 This is one of the modern fence ideas of placing a wooden fence. The crisp lines of the wood of equal width complement the lush gardens on the inside. If you have tall trees lining your garden, then it will give a great show from outside.
On the outer side of the fence, add short, shorter bushes to complete the look. The set up looks subtle and gives soothing vibes. Go for natural wooden colors, preferably of medium shades.
7. White Lattice Fence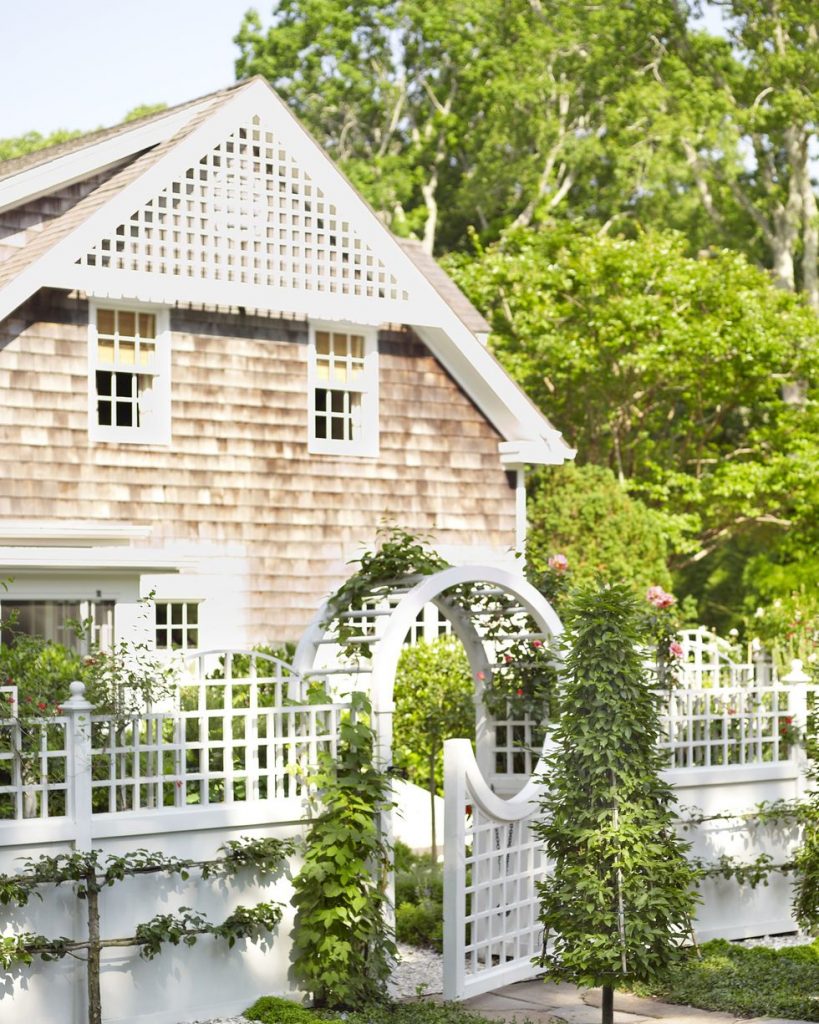 If you are looking for intricate and classy fence ideas, then this is the one to suit your taste. The fence is done half and half, with the upper section having hedges and the lower one being direct and bold.
The gate attached to it can be chosen to be square or match the picture and take a rounded one. Add some plants and leaves in and around the fence to give it a classy touch. Go for light colors or merely white. Make sure you add few trees on the outside as well.
8. Modern Wood Privacy Fence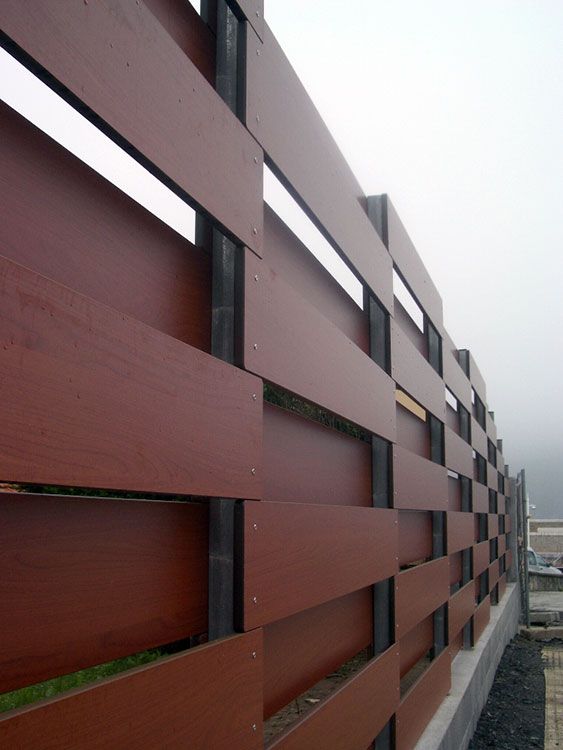 Looking for stylish, striking, and protective fence ideas, then this the meant for you. The alternate panels leave breathing space and do not block the light breeze.
Add a creative touch to your wooden fence by placing the panels in this manner. Additionally, it gives coverage and protection.
9. Secret Garden Fence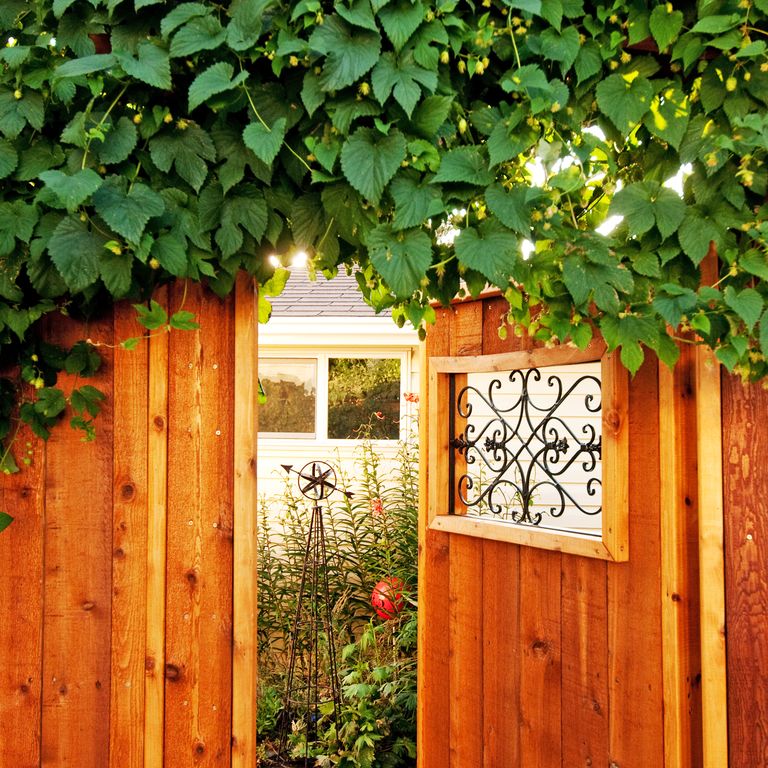 Do you want to keep the indoors private yet give a small glimpse? Then this fence will suit you best. You may line your home with a wooden fence and, in the front gate, have a full wooden door with a small window to give a peak to the visitors.
The window can have an intricated metal design. You may cover the fence and the door with ivy or any creeper of your choice.
10. Horizontal Slats of Wood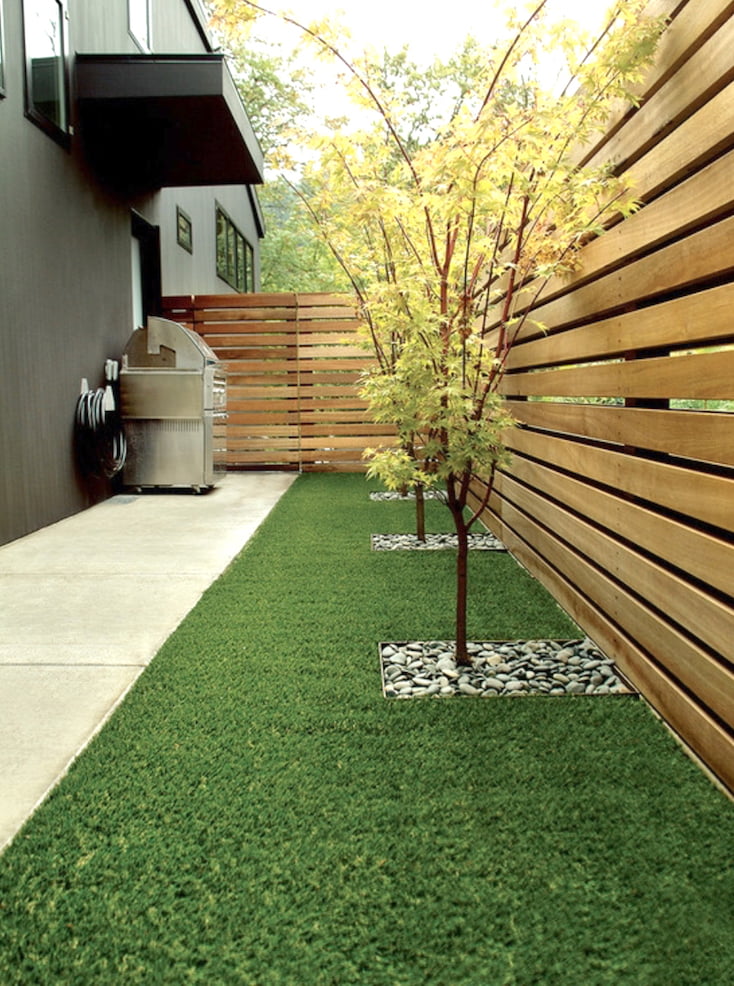 Another way of placing horizontal slats of wood in a clean and tidy way is this one. If you do not have a lush garden, then go for this one where there is light grass on the inside and some stones to break the grass's monotony.
A tree or two crossing the height of the fence will look great. All in all, this fence will give a calm and serene touch, and you do not have to worry about maintaining the shrubs or plants; a good trim to the grass occasionally is enough.
11. White Horizontal Slats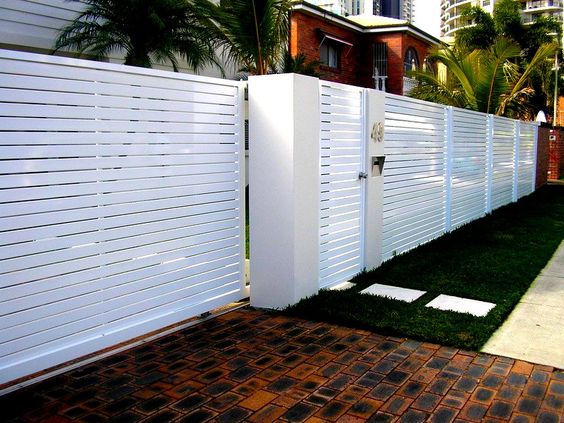 White color gives a classy and sophisticated look. If your home is monotone with white, then go for a white fence as well to complement it. The horizontal slats are easy to make and maintain.
You do not have to worry about decorating as it looks good even without any leaves or bushes. You may add a bed of grass on the outside. The wall is durable and reliable, so the protection bit is covered as well.
12. Contemporary Steel Privacy Fence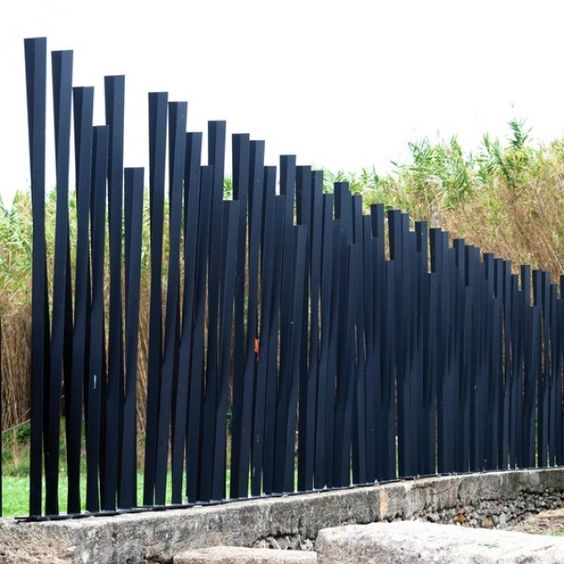 This is one of the stylish and unique fence ideas. It is chic and has a different appeal. You can use random steel bars and place them side by side along the boundary.
You may go for the black ones or get it painted as your wish. This is a perfect show for contemporary style meets a protective fence.
13. Weathered White Fence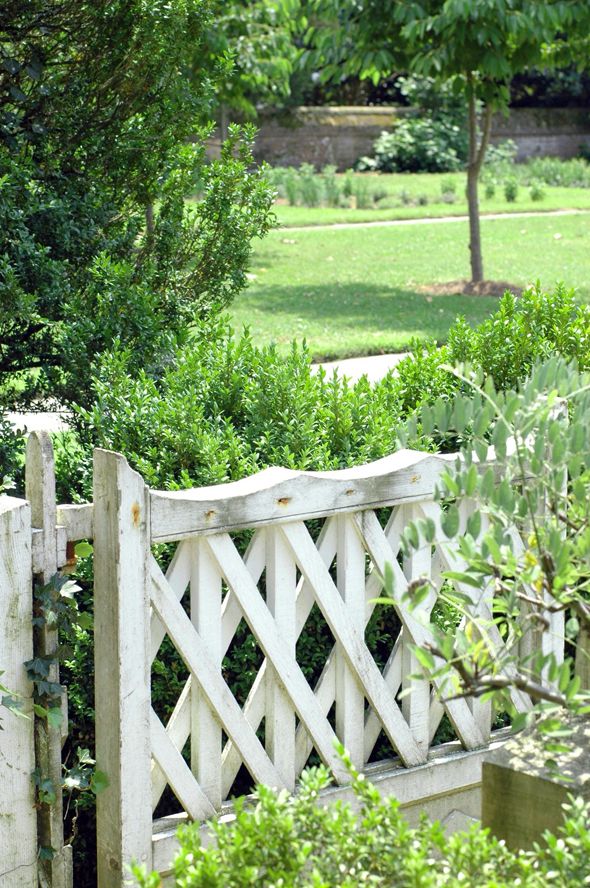 This is another vintage feel like a fence. The antique wood finish and design look grand. I would recommend you go for short height fences as it looks best this way. A 4-5 feet height fence would work.
It will give you a clear view of the outdoor, and the visitors would also get a sight of your garden. The fence will look great if short bushes and small plants surround it.
14. Wood Slats with Stone Walls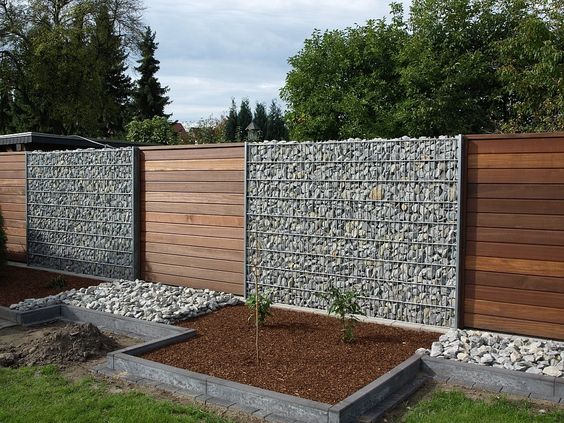 If you like an ancient feel with a modern touch, this is an excellent idea for you. You may have central panels of stone walls and wooden slats to line your home. All the slats are horizontally placed, as seen below.
This fence protects the highest order. You may increase the fence height as per your choice. The color of the wooden slats can be taken in natural hues. You may add colored stones or go for neutral natural colors. You can complement the look with alternating panels of grass and laying stones on the outsides.
15. Solid Metal Panels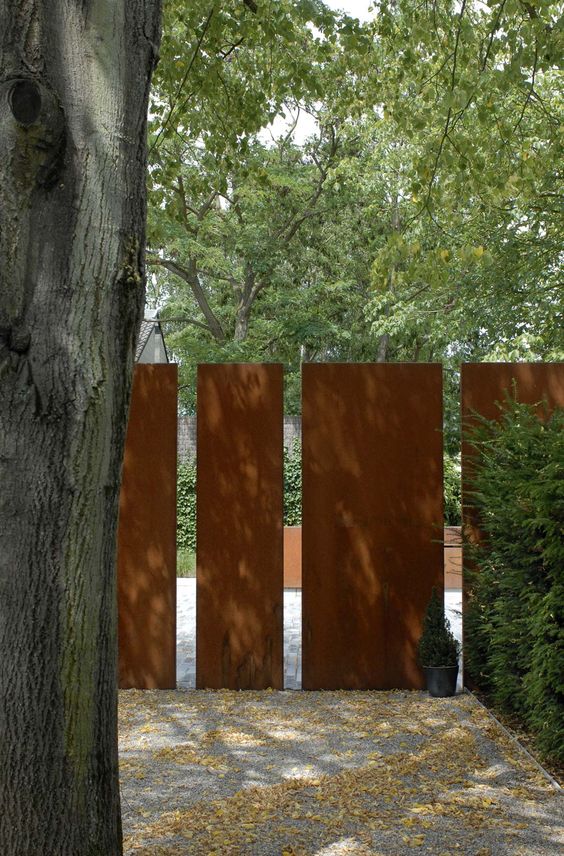 This type of fence ensures a classy and sophisticated look. You may place the metal panels leaving little space in between. The thick metal panel will give you sufficient protection and a modern look.
You may choose among different metallic hues and give it the right shade. Tall trees growing in the insides will complete the look of the fence.
16. Garden Cum Fence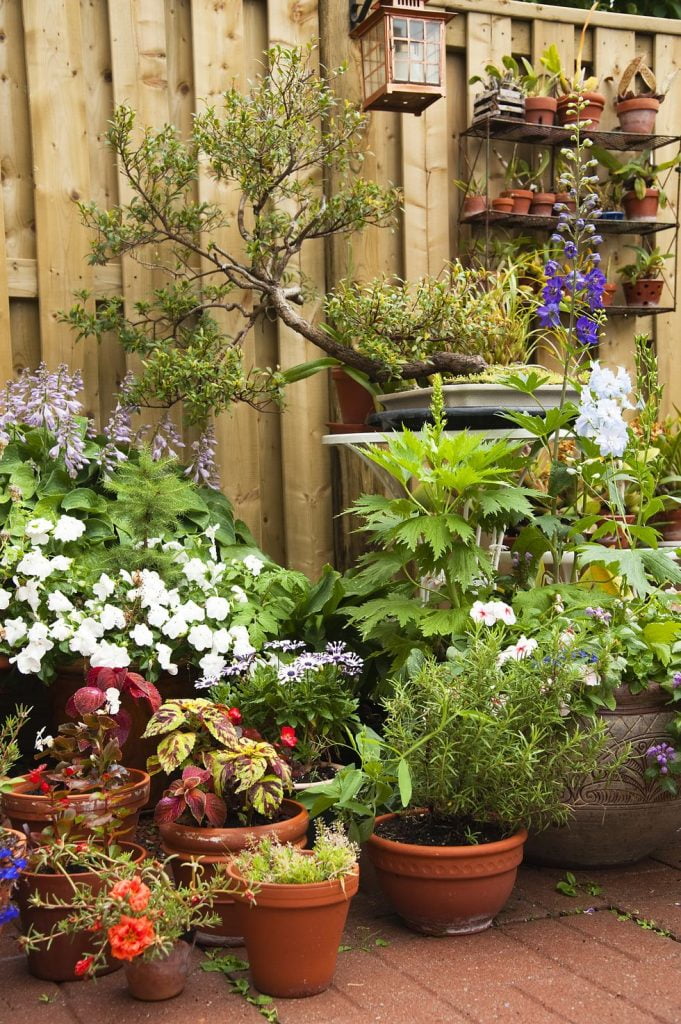 In case you love gardens but do not have sufficient space for one, you may go for these types of fence ideas wherein you can make the fence a part of your garden. You may use bamboo shoots or wooden panels to make the fence.
Add small shelves for your small potted plants. The lining can be used to place larger potted plants. Colors coordinate the wooden panel or paint the bamboo shoots as per your choice. Add lamps to enhance beauty.
17. Etched Metal Panels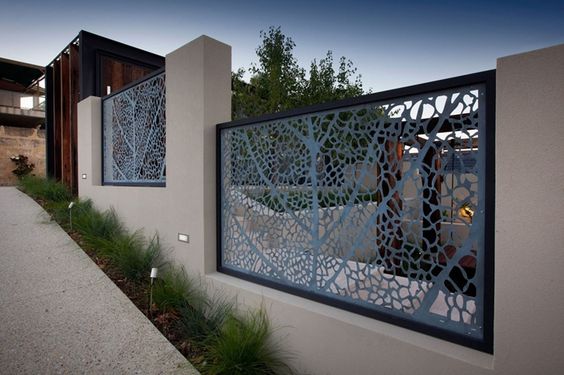 Protection and intricacy are what this fence provides you with. This one has a metal panel placed between brick or cemented walls. You may go for various metal panels and get them painted according to the wall and your home.
This fence gives a view of the insides. If you are a private person, this will not suit you. However, you, too, get a look at what is happening outside.
18. Accent Fence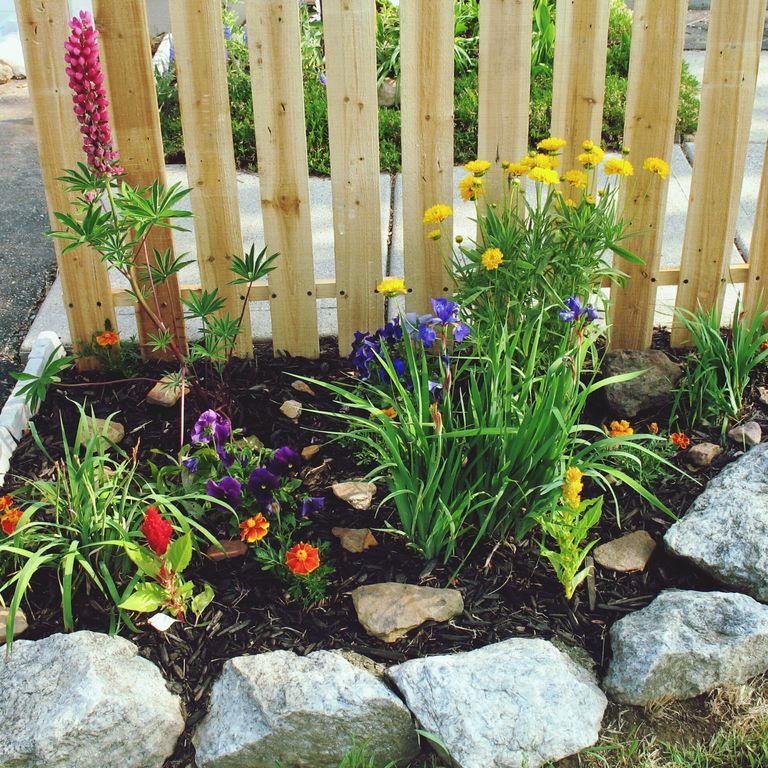 Go for spaced vertical slats of wood to form the fence. These fence ideas are beneficial in two ways: gives an insight of outside to insiders and of inside to outsiders, and you may save on the amount of wood used to make it.
Go for light-toned wood to give a bright look to the fence. You may plant flowers and other plants on the insides. On the outside, you can keep it straight by placing concrete tiles.
Conclusion
Classy, vintage, modern, or sophisticated, all sorts of fence ideas have been provided for you.
There is a wide variety of designs, shapes, sizes, and colors of fence design. Make sure you gauge your needs and designs in advance before deciding on any fence design.