If there is one guarantee in home maintenance, it is that, at some point, your windows will require replacing. Indeed, many older properties still have single-glazed windows, and these are not energy efficient at all. New-build properties will more than likely come fitted with vinyl windows, which are also the choice of many when choosing a replacement. Developments in vinyl window manufacturing mean that there is now greater choice than ever for your patio and bedrooms.
Are you looking for the most effective and efficient replacement windows for your home? If so, this article may be of interest to you as we will look at the various factors in relation to this type of window that you need to know about. Let's start with a section about the benefits of vinyl windows.
What are the Benefits of Vinyl Windows?
Traditional window frames are, of course, wooden. Wood is a wonderful material – natural, available in many forms, and often very beautiful – but when used in an exterior setting, it can require considerable maintenance. Wood can absorb moisture if not correctly protected. It can be damaged by storms and even standard weather conditions. There are more reasons why wood is often replaced by vinyl. The following are the major benefits of vinyl windows:
1. Energy-Efficient. One of the most important factors that homeowners consider when choosing new windows is energy efficiency. Vinyl windows offer a secure and tight seal between the window and the frame. They are also usually double or triple glazed. This offers exceptional protection against energy loss from within the home.
2. Low-Maintenance. We have described above why wood windows are high maintenance. On the other hand, vinyl is low maintenance, and a wipe over every now and then will leave your windows looking as good as new. That's a lot of time cut in looking after your home from retaining walls to chilling on sofa.
3. Versatile. Vinyl windows are entirely customizable, so if the shape, size, style, or color you want is not ready from an installer's catalog (and usually it will be as they tend to offer a wide variety of options), you can have your windows specially made. This will add cost but does mean you get what you want with zero compromises. Versatility also extends to the choice of opening method, as vinyl windows can open traditionally, can be a tilting design, or can come with an option of either.
4. Cost-Effective. Vinyl windows have relatively low upfront costs compared to other options on the market, but the real value lies in the expected lifespan. Vinyl windows – were fitted, looked after, and used correctly – should last several decades, so you are getting your money's worth when you choose this option.
5: Secure. Vinyl windows are sealed units, so they are inherently more secure than wooden alternatives. They come with sophisticated locks – ask your installer for advice on the highest-rated locking systems for windows as this can positively impact your home insurance costs – and are recommended by many security services as the safest protection from intruders.
Now that we know what the benefits of vinyl are, we need to talk about finding an installer that you can trust to do a professional and proper job with your window installation.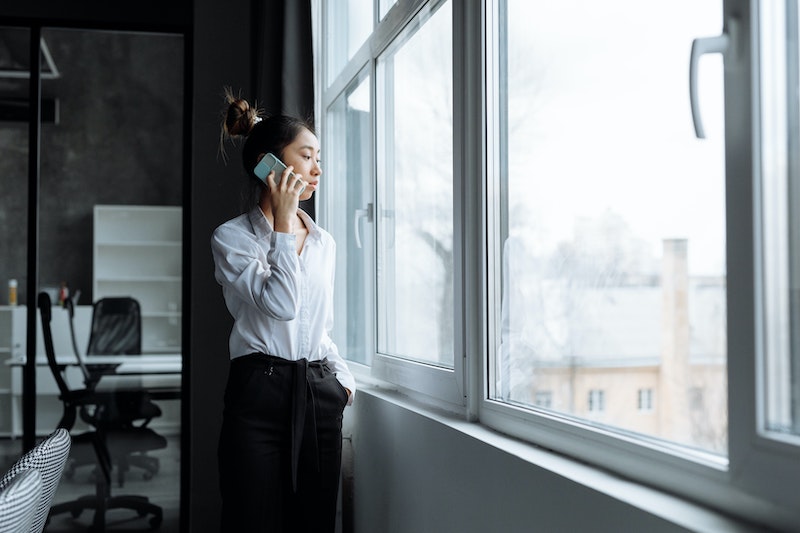 How Do I Know the Installer is Reputable? 
When we researched the subject, one company kept popping up: Mikita Door & Window who have a great reputation for excellent work and customer service. They offer a wide variety of vinyl windows, including custom options, and their prices are surprisingly affordable. We recommend you talk to a few service providers before you make your choice, but the above should certainly be on your shortlist.
A good window installer will be professional and explain all your options, will listen to your ideas and advise as to the practicality of such, and will be happy to provide you with a free no-obligation quote for all your windows requirements. You may also want to ask them about your external doors as they may need replacing at the same time, and you could get a good deal on both windows and doors.
How Long Will Vinyl Windows Last?
As we have mentioned above, vinyl is durable and will not chip or crack as older plastic-type windows are prone to do. Vinyl windows can last, for example, 30 years but will begin to look weathered long before then. Replacement vinyl windows are the most affordable type of window available and can be a great investment if you are looking to put your home on the market.
Can I Get Colored Vinyl Windows? 
One area of home improvement that benefits from vinyl windows is that of adding color. Where early uPVC windows were available, usually only in white, vinyl windows – as they are customizable – can be manufactured at source in just about any color you wish. They cannot be painted successfully, however, so if you do want coloured windows make sure you talk to your supplier and choose the right color for your needs.
Are Vinyl Windows Expensive? 
The simple answer is no. Vinyl windows are easy to manufacture in comparison to alternatives such as wood, as much of the window is created as a one-piece mold. This keeps the up-front cost lower than any other. Talk to your window installer about comparisons, and they will be happy to help.
Do Vinyl Windows Look Attractive?
To answer this, we need to take a step back to the customizable feature. Vinyl windows can be made to look however you want them within the realms of practicality and manufacturing processes. Your window supplier and the installer will be happy to take on board your dream design for new windows, and if it can be done, they will do it! If not, they will do all they can to offer you an alternative as close to your ideal as possible.
Start talking to local window companies now, and you'll find one that you feel is right for the job. Once you decide to go ahead, make sure they understand exactly what you want, and you'll soon have beautiful, long-lasting vinyl windows that add thermal efficiency and security to your home.