As the summer months draw closer, we're all getting excited about, once again, making use of our garden space for relaxing and entertaining. However, this extra time spent in the garden will require extra maintenance. So, the question is, how do you get rid of your garden waste?
No matter the size of your garden, there will always be some garden waste that comes along and needs to be gotten rid of, and there are various ways to go about this. In this article, we'll go over some top tips on the best ways to get rid of your garden waste.
Our Tips on How to Get Rid of Garden Waste
Below, you will find our extensive list of the various ways you can get rid of your garden waste:
Composting at Home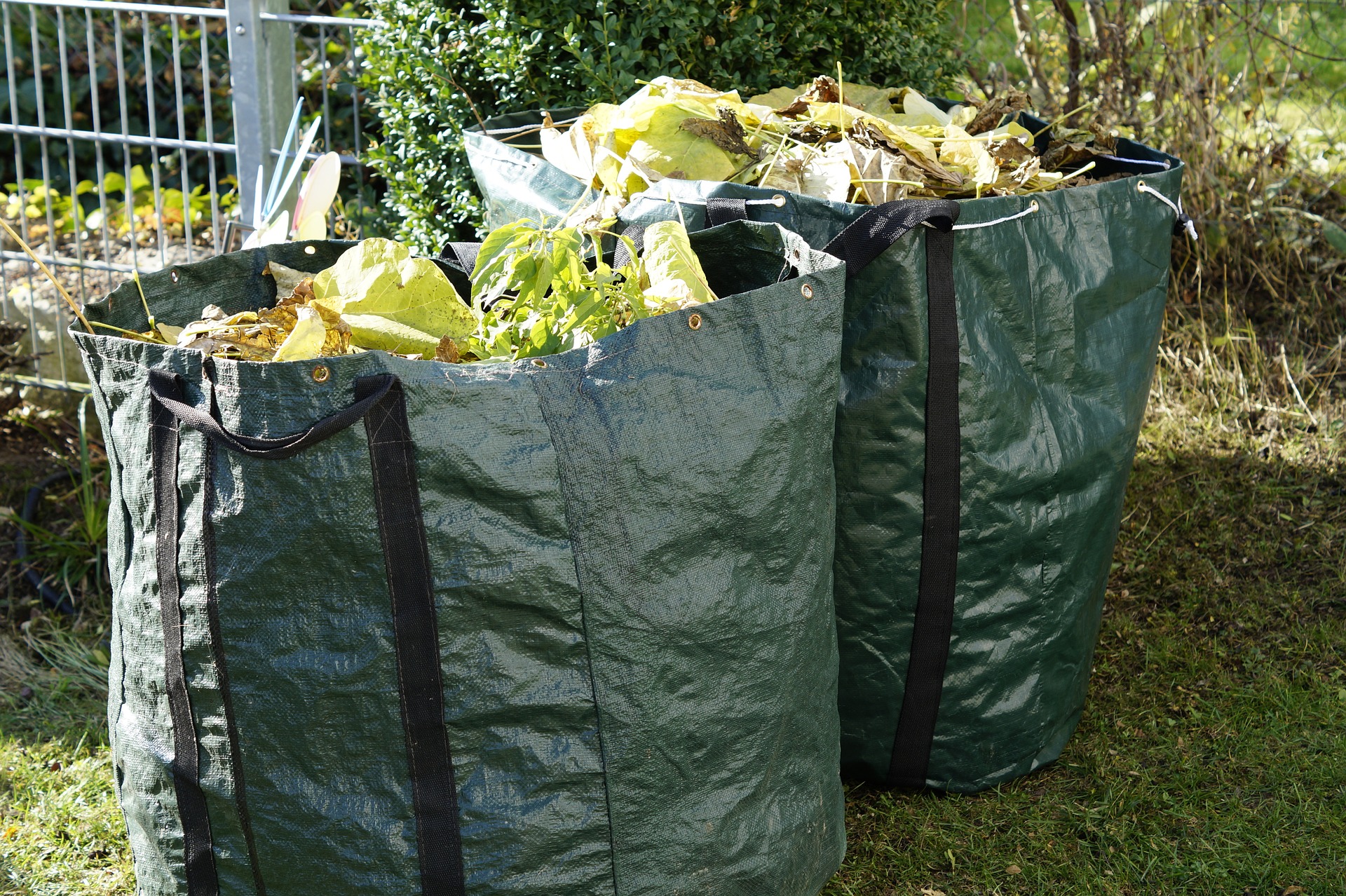 Home composting is an environmentally friendly and inexpensive way to deal with your garden waste removal. It allows you to clear away your rubbish while also turning your old plant, tree, and grass waste into a free fertiliser.
You can purchase compost bins from garden centres, online, or DIY stores. Alternatively, you can make your own compost bin or compost heap in a flat and sunny area of your garden. All you need to create your own composting pile is a good balance of wet and dry woods such as sticks and leaves and some green materials such as fruit and vegetable waste. Just make sure to turn it over regularly to ensure it gets enough air.
Garden Waste Collections
Most local councils offer garden waste removal services. These usually occur fortnightly, so it's great for homes with low levels of garden waste. However, it's important that you only put certain things in these bins as instructed by your local council.
You can most commonly place the following items in your garden waste collection bin:
Grass
Weeds
Tree bark
Pruned branches
Leaves
Flowers
Clippings
Twigs
Home-grown fruits and vegetables
Visit a Local Recycling Centre
If you can't fit all of your garden waste in your local garden waste collection bin, then you may benefit from taking a trip to your local recycling centre. You will be able to find a list of nearby recycling centres and their opening times on your local council's website.
The only problem with this method is that you'll have to package up and remove all of your garden waste yourself, which can be quite time-consuming. Also, depending on how much waste you have, you may have to rent or borrow a larger vehicle to transport all of the waste.
Garden Waste Skip Hire
If you are having a large sort out in the garden and you accumulate a large amount of waste in the process, you may wish to consider hiring a garden skip. You can usually hire garden skips in a range of sizes, depending on your needs.
To hire a skip, you will need to have somewhere on your property to place the skip during the duration of the hire. Alternatively, you will need to arrange a permit so that the skip can be placed on the road.
Garden Waste Incinerator or Bonfire
A bonfire is a great option for reducing some of your garden waste, such as twigs, leaves, and cuttings. However, they produce a lot of smoke and may be a nuisance to neighbouring properties.
A garden waste incinerator is a better alternative, as these burn at much higher temperatures and don't produce as much smoke.
If you do choose to have a fire to burn your garden waste, you must ensure the waste is dry and that you pick a time of day that's appropriate so that it doesn't bother your neighbours too much. It would be best if you inform them beforehand so that they are aware you're going to be burning some things, just in case they have plans to put the washing out or if they're planning on being in the garden and want to avoid the smoke.
Garden Waste Removals Company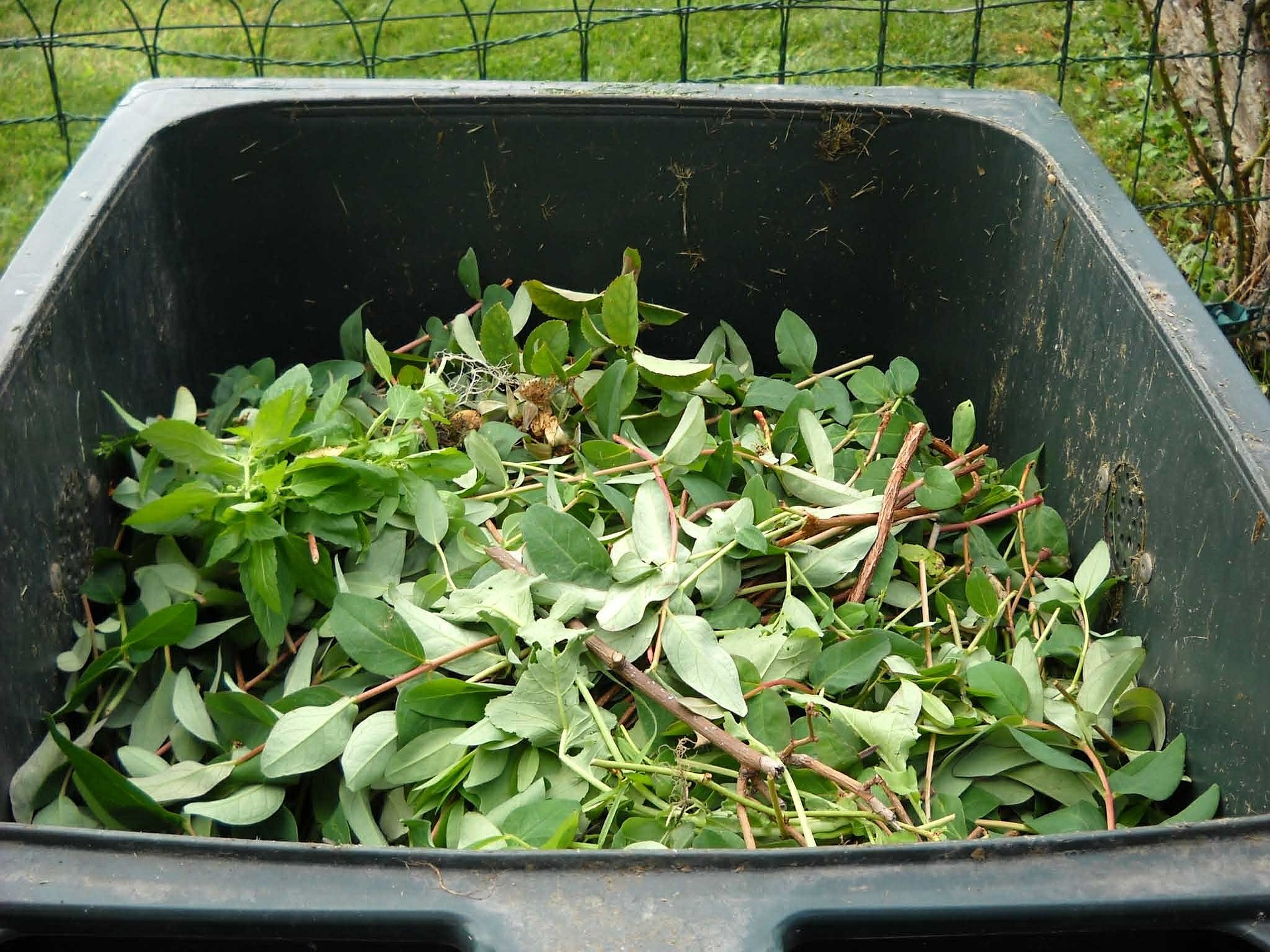 Garden waste removals companies are another great choice if you have a large amount of garden waste to remove. Unlike a skip hire, most garden waste removals companies will pack the waste, load it onto their vehicle and then remove it from your property for you.
All garden waste removals companies need to have a waste disposal lisence; otherwise, you may be fined. So, this is something important that you should check before you commit to hiring a company.
Garden waste disposal is pretty simple as long as you weigh up your options and choose the best method to suit your needs. Regardless of the method, you should always try to do it in the most environmentally friendly way you can.
Images:
https://pixabay.com/photos/garden-waste-fall-garden-garbage-1047259
https://pixabay.com/photos/garbage-can-green-cut-brown-ton-5398348
https://pixabay.com/photos/green-waste-composting-recycling-486011