A green and bright lawn is all that you will need for a relaxing time. A lawn that looks all green and fresh soothes us at a different level—spending some time alone sitting on the armchair or lying on a table sunbathing on a lawn with fresh and green grasses.
There are a lot of ways by which you can achieve a stunning state of your lawn. You will require manure, fertilizers, pesticides, and many more additives to get the fresh and quality lawn and, most important among them, water.
As we have evolved a lot and continuously evolving year by year, our methodologies and techniques have also come upside by the side, continuously changing, evolving, and being better year by year.
Methods of watering have also evolved and changed a lot over the years. Groundwater was used at the very start when we have just started to grow something for our needs.
Nowadays, a lot of equipment and tools have been designed and launched to do watering efficiently and quickly. Whether it is your lawn, garden, flowerbeds, or any other green environment, watering tools is a must.
As the tools and techniques have changed over time, problems related to them have also changed. Different problems arise with different tools, and hence a different technique is required to fix those problems.
That is why we are here to tell you about the different methods and techniques you can use to fix your sprinkler heads.
If you are wondering how to adjust sprinkler heads, you are at the right place. Go through this article, and you will be able to solve any problem related to your sprinkler head.
Why Should You Adjust Sprinkler Heads?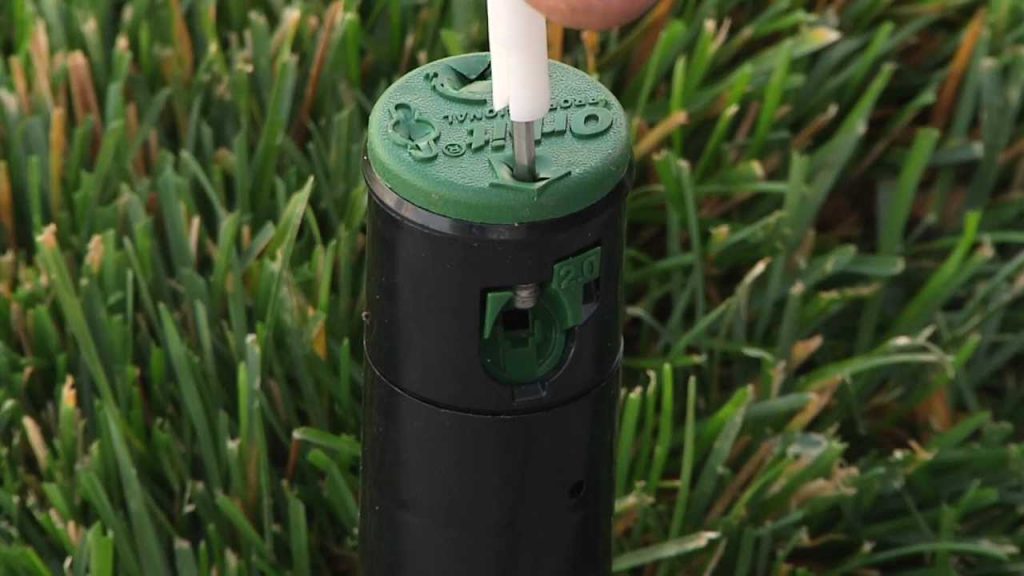 As a human, curiosity is a natural gift that has stayed in us even after going through many changes, and this curiosity may have awakened you as well. You may have wondered why on earth do you have to adjust a sprinkler head, right? There are plenty of reasons to give, but rather than listing them all, and we will try to let your curiosity be answered but effectively.
As you bought a new sprinkler for your lawn or garden, few adjustments are indeed needed. If you have bought it from professionals, then they may have installed It for you, and if you were present at that moment, then you may have seen them adjusting your sprinkler heads for you.
This is done to make your sprinkler ready for your garden or lawn or at whatever place you are using it. A sprinkler is a machine, and hence it needs guidance to work accordingly and to the point.
So, to take work from a sprinkler in whatever way you want, you must have to adjust it first. It includes a lot of steps and tools, as well. You have to make it ready for your garden by adjusting how far you want to sprinkle water in your lawn, how fast you want your sprinkler to turn or move, how much pressure you want in your sprinkle, and a lot of other demands you want your sprinkle to fulfill. That is why an adjustment is a must thing for your sprinkle.
How to Adjust Sprinkler Heads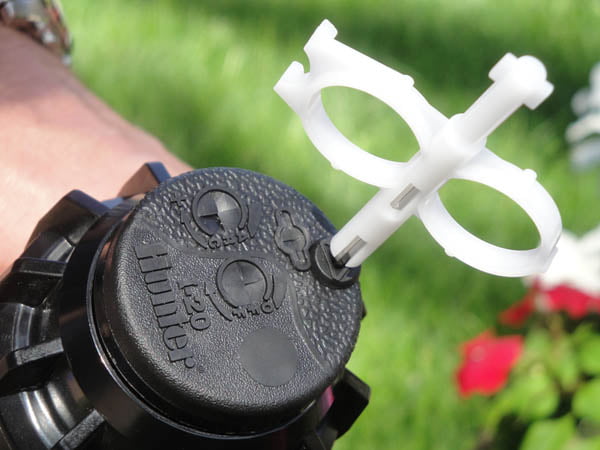 This question or we can say the topic of this article is not so straight forward and simple. Instead, it is more complex and vaster. Vast and complicated in the sense that, as we all know, there are plenty of sprinklers around us in the market, stores, and online stores as well.
Different things need various treatment, and this thing is applicable for sprinkler heads as well. For different types of sprinklers, different methods and techniques are there to adjust them and fix them.
So, we have sectioned this article so that there are methods and techniques available for different types of sprinkler heads. You must follow the steps described very easy to interpret quickly, which will help your work be done in no time.
1. Rotary Sprinklers
A rotary sprinkler is a most common and most basic sprinkler you will ever find. Its operation is simple, so it adjustments. A rotary sprinkler usually stays permanently in the ground with its head above the ground.
It is jointed with a water system, and once it is turned on, it sprays water all over its radius. So, as its mechanism of operation is simple, you will not require high-end tools. A simple screwdriver will help you fix this.
Use a level to level the head of your sprinkler. Now, as just the head and fixed part and align it with the line of spray. Turn on the sprinkler and then let it rotate about 3 or 4 times. In between this time, observe its arc of operation and, if not desired, then fix it from a screwdriver.
After the arc, use a screwdriver to adjust the spray length by rotating either in a clockwise or anti-clockwise direction.
2. Fixed Spray Sprinklers
A fixed spray sprinkler is fixed in the ground. It is generally not as strong as a rotary sprinkler, and it is also not as powerful as rotary sprinklers. But it can be used to adjust the arc of spray, and if you have a small lawn, then this Is perfect for you.
Though it is not so complicated, fixing it is relatively easy. You must fix its arc and nozzles only, which can be done with a screwdriver's help. To control its arc, hold it tightly from the bottom and fix the top of its head.
Now, let it run for a few turns so that you can adjust more if not satisfied. Once done with it, rotate the nozzles, especially the nozzles' tip, and rotate it either in a clockwise or anti-clockwise direction to get the desired flow.
3. Oscillating Sprinklers
Oscillating sprinklers, as its name suggest it oscillates to and for. When water runs through it with enough pressure, if desired pressure, it oscillates back and forth, resulting in the spray If water seems to wave. It seems quite beautiful to watch, and this is the one which is used in water shows.
One problem that arises or familiar with this is its inability to oscillate. It happens because of the pressure. Sometimes, the pressure is not high enough to let the nozzles oscillates. So, check water pressure, and if it is well and good, then go for the nozzles. Use a screwdriver to adjust the nozzles as mentioned in the above sections.
4. Misting Sprinklers
It can be treated as an upgraded version of rotary sprinklers. It is relatively slow and has lower water pressure. It is ideal for flowerbeds which require lower water pressure as it can get damaged from high pressure.
So, it is not fast, does not operate at high pressure. It is easy to fix and adjust. Its nozzle speed is relatively slow and hence does not require much rotation of the screwdriver. But start with the base and ensure that it is straight and moves freely and comfortably. After which, check nozzles to set it for the desired speed and flow.
5. Popup Sprinklers
Another common and arguably the most efficient sprinkler is here. It first stays inside the ground when not in use. When water runs through it, it gets straight and comes out Of the ground and does its work, spraying water all over its range.
As it stays under the ground for most of the time, leakage is the typical havoc, not for this sprinkler. Its operation is quite complex, and therefore you must be careful while adjusting it. You first must fit the place of its adjustment or storage.
Ensure that it goes in the ground and comes off from It easily without any breakage or stoppage. Now, make sure that the lower end Is tight and straight. Hold the tip of the head of the sprinkler and set it to be straight and flat horizontal.
After making everything in the right place, adjust the arc length. By rotating its head accordingly, you will be able to set the arc and after setting it once, let it run for some time so that you can observe other drawbacks, if any. After the arc, go for the nozzles to adjust the speed and length.
These were some of the standard and most general types of printers you will come across, or you may have one in your lawn or garden. Fixing a sprinkler head is not rocket science; instead, it is quite simple. But if you are considering his all the sprinkler, then this will be of some concerns.
There are certain things that you should keep in mind while fixing the head of your sprinkler. Ensure that you handle them carefully as you may damage its internal piping and space if you rotate it or tight it over its limit.
Conclusion
Many sprinklers are here, and there are different techniques and methods available for their maintenance and adjustments.
But if you will categorize all those sprinklers, you will be able to keep them in a few categories. Categorizing sprinklers will ease up your work, and this will also reduce the time it will be taking to adjust.
So, make sure that you know what type of sprinkler is available on your lawn, and then start your work. It would help if you also focused on the instructions given with your sprinklers as all the sprinklers have a different set of mechanics involved in its operation, which requires different tools and techniques.
Therefore, you cannot fix all sprinkled with just one technique; instead, you have to treat all the sprinklers differently.