For some, dance poles are just an instrument to practice pole dance, whereas some use them for fitness. There are multiple reasons for starting pole fitness at home. If you are looking for a dance pole for fitness purposes, no gym can provide you with this equipment. Hence, installing the fitness pole at home becomes essential, and starting sweating for a healthy life.
Before making your investment, it's essential to check the available space to install the dance pole. Sufficient space is required around the pole to practice fitness or dance. Whatever your motive is, you should first choose the right place where a pole can be installed and avoid installing them on patios.
Once you have finalized the place and installed the pole correctly, it's now essential to know the different exercises that you can do with a dancing pole.
Pole pull-ups
Pole Sit-Ups
Split Levels Grip Training
Fireman Climb
Cross Ankle Climb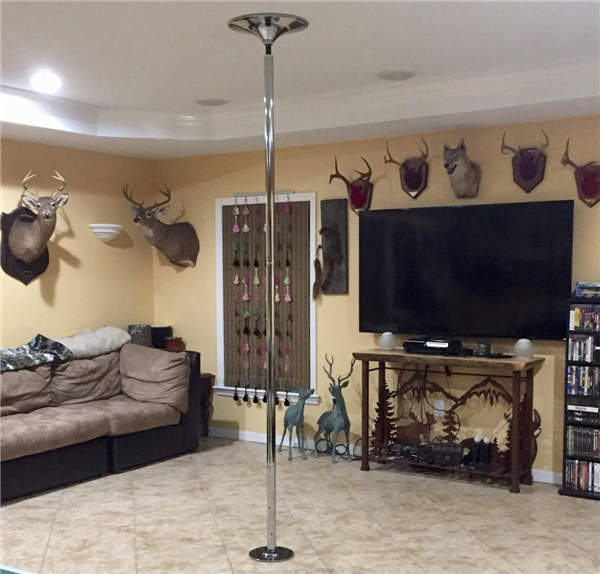 Pole Sit
Remi Sit
Crucifix
Twisted Grip Hangman
True Grip Hangman
Chinese Grip Hangman
Wrist Seat
Cupid
Teddy
Teddy Buddha
All the knowledge mentioned above is crucial for fitness using the dance pole. However, the foremost phase is selecting the right portable dance pole for your home. Below are some tips that you should consider for choosing the right best pole for your home.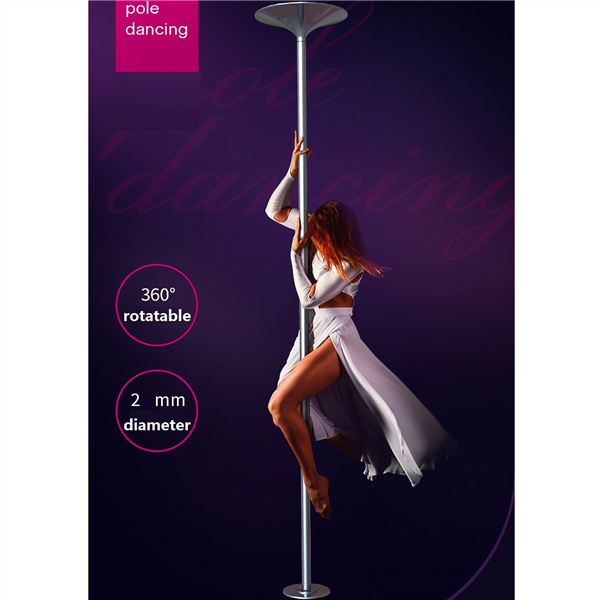 Spinning Dance Pole, Static, or Both:
Mostly, buyers prefer a pole with spin and stationary traits. Moreover, if you are a first-time buyer and a newbie with the dance pole, it's better to go with the pole with both features. With a spinning pole, you can easily hold it and rotate around it to have a fun ride. Holding the pole without trouble is fun. However, spinning poles are costlier than stationary poles. If you are a newbie not planning to hang on the pole much, a static pole can be worth buying. Even if you are unsure which one to invest in, go with a pole with both the traits that will help you fulfill your entire requirements.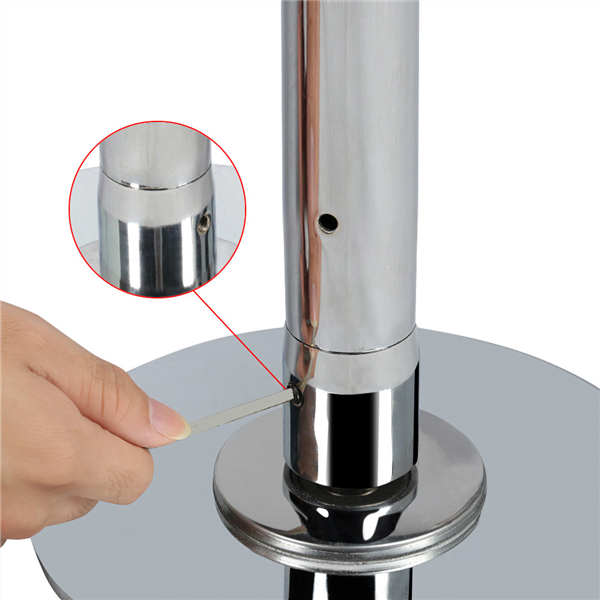 Dance Pole Finish Type:
Yes, dance pole comes with different finish types which you should know before investing your hard-earned money. Among all, the chrome finish is common among buyers. If you are a pro and looking for the best dance pole for home, a chrome pole is the only option. However, other finishing types are also available that are listed below;
Powder Coated Dance Poles
Brass Dance Poles
Titanium Gold
Chrome Dance Poles
Stainless Steel Dance Poles
Lil Mynx poles
Each of them is available in different colors and made with various technologies. People with skin allergies are highly recommended to go with stainless steel dance poles.
Dance Pole Size (Diameter):
Next major point is the diameter of your dance pole. 45mm is the common pole size that is available in the market. For newbies, a 45mm pole dance is perfect to buy. Major brands manufacture 45mm fitness poles for home. However, you should also know about other pole sizes.
40mm dance poles (1.5in)
42mm dance poles (1.65in)
45mm dance poles (1.75in)
50mm dance poles (2in)
Apart from these sizes, some odd sizes are also available, i.e., 48mm and 53mm, that are only manufactured with silicon dance poles.
Brand vs No Brand:
When buying a dance pole, you will find two options to choose from, i.e., Branded dance pole vs. a normal dance pole. Safety is always a priority, and hence you should always go with a branded pole that comes with enough safety equipment and tools. You can surf the internet to find some renowned pole brands and make the right purchase.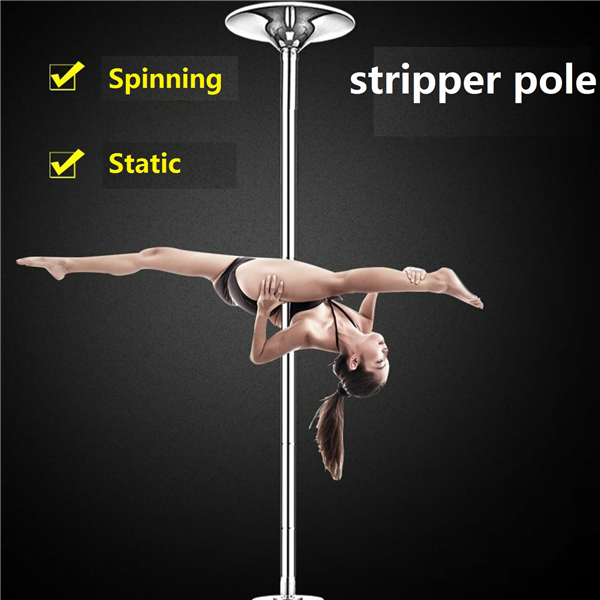 However, if you are new to dance poles and unaware of the best brand, don't forget to read the user reviews. You should also know that some brands are not recommended for newbie buyers.
So, these are some crucial tips that will definitely help you make the right decision and invest in the best dance/fitness pole for your home. If you buy a branded pole, it comes with an installation manual that you can follow to install the pole correctly.
Still, if you are not confident about the right installation, you can call the installation team to do it for you.
About Yaheetech:
Yaheetech, established in 2003, is a professional brand specializing in sport supplies. With 39 self-own warehouses worldwide, we deliver a wide selection of quality sport equipment within 3 days locally and support 30 days no reason to return and exchange goods policies.
Operating our markets in 10 countries covering Northern America and Europe for more than 15 years, we have successfully become an industry-leading sport brand with 1 million global sales.
Through continuous effort, we gain Best Seller among Sport Supplies on over 10 online shopping platforms, including Amazon, Walmart, eBay, Wayfair, Wish, Cdiscount, ManoMano, OTTO, Rakuten, Real and more.
We commit to being your most loyal sports partner and providing you with the best sports experience even if all you want is playing with frisbee discs.