How To Germinate Large Sequoia Bonsai?When you decide to germinate Large Sequoia Bonsai, the first question that appears in your mind is, would it be possible for you to grow it in your home garden, and would it be possible to germinate from the seed? There is a simple answer to both of your questions, and that answer is Yes.
If you are planning to have them in your small city garden, then this will not help at all. The Sequoia Bonsai is a very fast-growing species, and they can grow up to 10-12 meters after 10 years, so it might be difficult for you to have them in such a small space.
They also reach a height of 40-50 meters after 50 years, and the worth noting fact about them is that they can live for more than 150 years as well. So, if you grow Sequoia Bonsai at your young age, then your next generation will also have a chance to see and take care of them.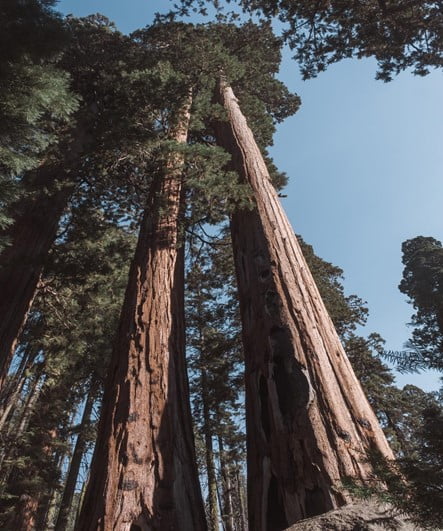 Due to its vigorous growth, a giant sequoia bonsai is not fit for your small garden space as an ornamental tree however, if you have read then the Redwood Bonsai is the vigorous growing tree as per the plant terms and if you grow it in your elder age it will grow in its toddler age only and will reach up to a height of 15 feet and after that your next generation will be able to see it as true Giant.
Sowing Process
, indeed, growing Giant Sequoia Bonsai from seeds (Germination) is not an easy process as it needs a lot of effort and care. Even though it is not easy to do that, it is also the fact that it is not impossible.
Before thinking about having giant bonsai, you need to decide where you need to get the seeds from. After several unsuccessful tries, my friend was able to germinate giant red bonsai, and now he is happy with his small baby redwood bonsai.
From Where You Should Get Seeds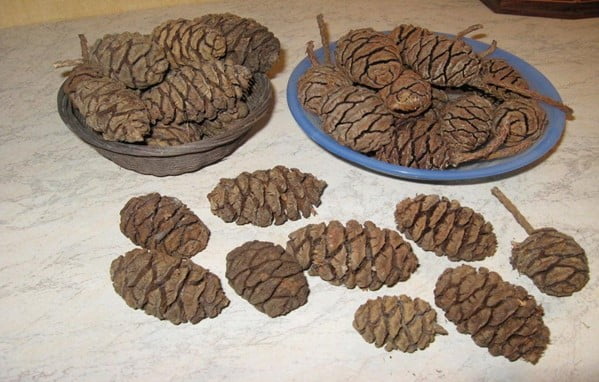 The first important aspect that you need to take care of while having Giant Sequoia Bonsai is where you get the seeds from. There are two ways to get quality seeds for your Giant Bonsai. The first one is obvious: you can buy them from a nursery or some seed company. You can check online which one is nearby your area.
The other way to get that is by finding it by yourself. As the bought seeds may be from mature trees, they are available in many British and German nurseries. Bought seeds may be obtained from the Sierra Nevada, and that range is available in California. These seeds will be most likely to germinate.
Giant Bonsai can also be found in Eastern US, Asia, and South America; however, they are not as old as redwood present in California. The oldest trees that started changing from toddlers to teenagers need to collect seeds from them as these just started producing seeds, and they are more feasible to grow and germinate. Make sure you collect cones from the trees. Those are the oldest ones to get better results.
Redwood Bonsai are monoecious as they have both male and female reproductive parts in the same plant or cone, so you need not worry about a neighboring bonsai to get something from it as well for pollination.
Usually, it can take several years to produce cones by Bonsai. However, some are forced to grow them when they are just 5 feet tall. This may be due to the fact of drought that they have been forced to grow them. Else they need time to grow cones, and many Bonsai can be seen without cones even after decades.
How To Sow Seeds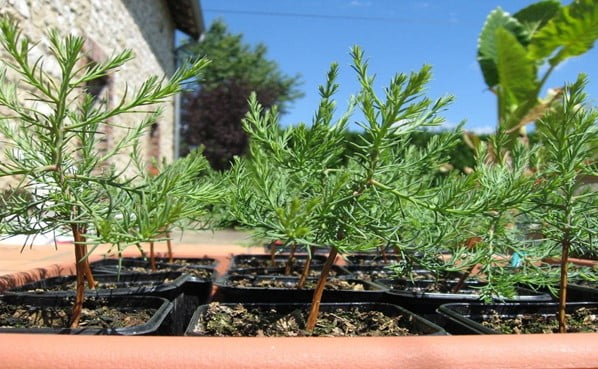 The best way to sow seeds is to keep them in the fridge for a couple of weeks before sowing them. When you pull out the seeds from the refrigerator and put them in the soil with some heating system, seeds think that the winter has gone and now it is time to germinate. So, they do that. 
Please ensure that you will not push them at a great depth in the soil as it may hinder their growth. So, press them softly in the soil and ensure that the soil is not so wet or too dry. To achieve this, use the water spray than a water can while making the soil wet as per the requirement of seeds to get germinated.
How Much Time Will Seeds Consume to Germinate?
You will hear that the seeds will take very long to germinate, and sometimes they will not germinate at all. However, you need not worry about anything, as the seeds will start germinating a week or so after sowing.
If you see that the number of seeds you sow is germinating, you will be successful. However, there may be chances that half of the seeds that you sow will do nothing at all. But patience is the thing that is needed here in this process.
So, here is the process of germination and the time required to get germinated. You are good to go now with a good seed collection under the proper techniques discussed above.