Wouldn't it be amazing to have a nice place where you can sit, relax, and spend some peaceful time? Well, having a Japanese Rock garden can provide you that space. You can use such spaces for meditation and reflection.
A Japanese Rock Garden, also known as Zen Gardens, creates a miniaturized stylized landscape with the carefully composed arrangement of rocks, water features, moss, pruned trees, and bushes. Sand or gravels are used to represent ripples in water.
It is relatively small and surrounded by a wall. In a world where everyone is busy and continuously running, stressed and tired, having a place that can provide peace and unwinds you from your thoughts becomes a necessity.
So, if you are inspired by the Zen culture and wish to create your own haven of Zen, this article might help you.
Let us first understand the Zen Garden in little more detail-
Zen Rock Gardens- The Philosophy Behind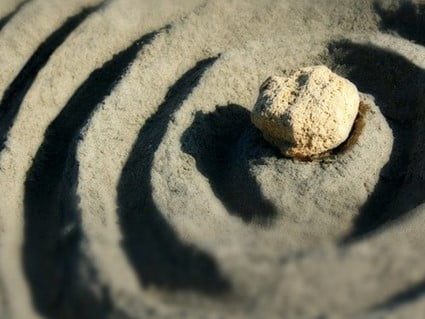 Japanese Rock Gardens or Zen Rock Gardens were not actually meant for picnics or other recreational activities. In fact, it was considered a sacred realm for Zen monks to perform their practice.
In Zen Buddhism, reciting prayers and reading scriptures are considered to be superficial activities. To attain such enlightenment, they had to undergo hours of meditation as well as physical work.
So, at such gardens, Zen monks contemplate upon nature and search for the utmost freedom of mind.
This idea inspired the modern population to have such spaces in their resident to calm themselves and provide peace to their minds.
How to Make a Japanese Rock Garden
Materials Required
Rocks
Bricks, small rocks, or a low wooden fence for border
Landscaping tarp
Wooden rake
Sand or gravel
Moss (optional)
Garden lamps (optional)
Small benches (optional)
Small shrubs (optional)
Step 1. Look at your backyard or garden and decide where you would like to build your rock garden. Accordingly, select size whether you want it big or small. Size really does not matter; a small Zen Garden can bring just as much peace to your mind as a spacious one.
Step 2. Decide on which shape will you go with. While most Zen rock gardens are rectangular or square, you can go with a little different circular or any other irregular shape.
Step 3. Once you have decided the spot, remove all the grasses from that area and clear the space.
Step 4. Start digging a shallow trench of about 2-3 inches deep around the border.
Step 5. Use the landscaping tarp to cover the area. It will prevent the weeds from growing and poking through the sand.
Step 6. Tuck the edges of the tarp into the trench.
Step 7. Secure the tarp by putting bricks or small rocks over the trench; it will also create the border for your garden. Instead of using bricks or rocks, you can also build a low wooden fence over the trench. Bamboo is commonly used for this purpose.
Step 8. Once done with all this, now it is time to lay the sand or gravel or both all over the tarp. Make the surface as even as possible. If your resident area receives heavy rainfall or strong winds, you better use gravel as it tends to be less affected by wind and rain.
Step 9. Arrange some rocks and rake the sand to create an image of ripples or streams.
Step 10. Add accessory elements like moss, small bushes, and a small bench for meditation, among others. And voila! Your own Zen Rock Garden is complete.
Certain Things to Remember
1. Stay true to the culture of the Japanese Garden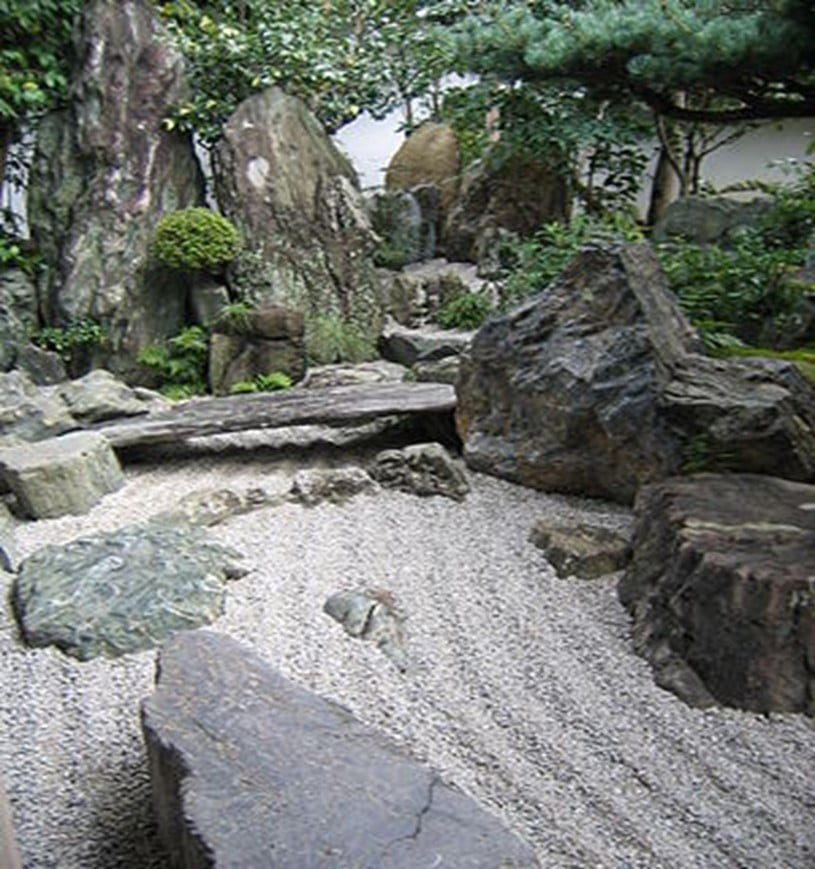 If you really wish to create a true Japanese garden, it's better you educate yourself about the culture before starting. Many sources can drive you towards cliché ideas that are not even part of Japanese culture.
For example, the use of bright colors or objects is derived from Chinese culture. A true replica of a Japanese garden ideas will not involve such flashy colors; instead, monochromatic green is preferred and used as a primary pallet.
Same applies while selecting flowers; since they play a vital role in your garden, you must choose those that go with the Japanese tradition. Flowers can be colorful, but they should not be distracting.
2. Do not Overdo, Keep It Simple and Small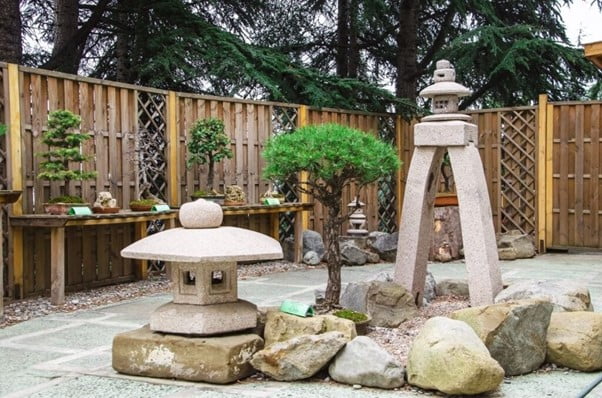 Japanese Rock Gardens are a testament to simplicity and purpose. So, just put all the glitz and glamour aside and keep your design simple and small.
Use materials that will add and enhance the simplicity of your garden. You can start by using bamboo for fencing. It acts as the garden's perimeter and looks natural, boosting your garden's meaningful design.
You can add concrete statues or icons of Buddha that will speak to your tactic of Zen and incorporates peaceful elements to your garden.
3. Research
It might seem easy to create a Japanese garden of your own, but it is not. Fortunately, these gardens have been around for years altogether and many sources can provide you with the right knowledge.
You can go through online resources, blogs, books, and articles to learn more about the culture and tradition. Take time to look at the designs that others have done and create something of your own.