Gardening is one of the peaceful works in this world. Whether you are rich or poor, a kid, or an adult, everyone loves plants and Gardening. It ultimately gives you a stress relief mind and a strong memory power.
Gardening motivates you to eat fresh fruits and vegetables. It also helps us in our physical health. People use to make a unique space to make a garden of their choice, whereas some people have big backyards or compounds where they usually grow some herbs, plants, and trees.
In general, people have limited space for Gardening; it usually leads people to a bit of trouble because proper Gardening requires a lot of space. But do not worry, there are many ways to make a garden with limited space. One of the best and easy ways is Stacked Garden, and here is how to make it.
What Is Stacked Garden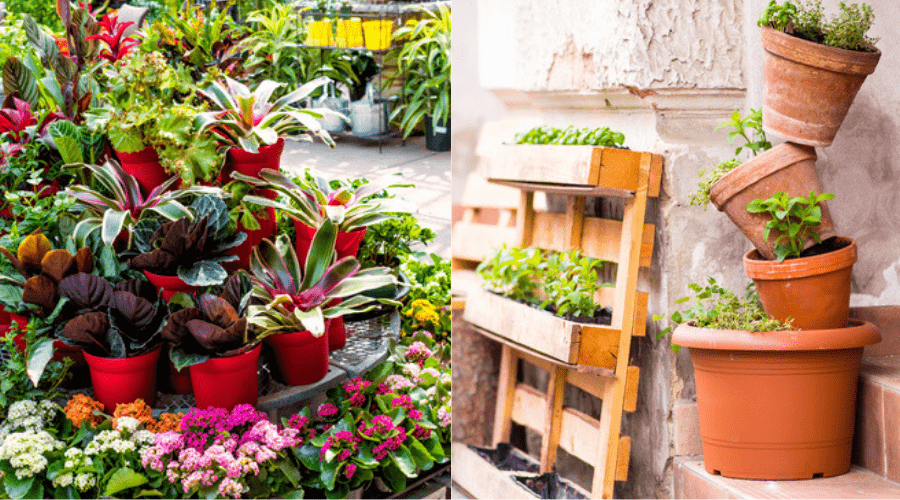 Stacked Garden is quite an easy concept. All you need to do is put your pots/containers on one another. It requires less space and does not minimize the number of your pots.
It is accessible to water in the stacked Garden, and also, it's easy to care for them as they all are located in a single place, and ultimately, it's looks beautiful when you stack them all.
People usually make this type of Garden in their rooms or balcony as they have limited space. It is easy to shift them from one place to another place.
How to Make A Simple Stacked Garden?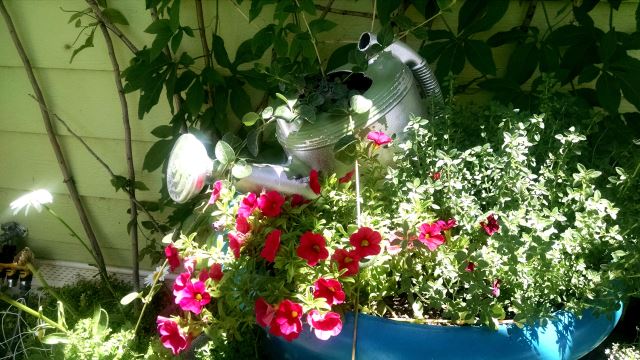 Limited space is a general issue for every gardener in this world. The best way to solve this problem is a stacked garden. If you are making a stacked garden, follow the below steps to make a simple stacked garden.
Pick Different Size of Pots or Container
The first step of Gardening is to pick pots or containers. So that you can grow your plants or herbs in it. But in a stacked garden, it is essential to use different sizes, heights of pots and stack them properly.
We generally use pots in Gardening as it is beneficial for our plants and soil. You will need at least one large pot for each stacked Garden, and then gently decrease pots' size as you want to stack them up.
Pick different sizes, heights of pots.
Generally, people use a combination of 1,3 and 5-gallon pots.
You can also paint your pots as it will give them a new look. Painted pots look beautiful, though.
Potting Soils with Mixture
Ensure your pot has good drainage; use gravel or other rocks and provide a good water flow in the pot. Fill the rest of the pot with soil, and make sure to pat it down and settle them with rocks.
Do not put many rocks in the pots because a lot of rock will disturb the flow of water, and it can harm the roots to grow.
Planting Seeds in The Pots
There are a lot of annual and perennial plants available that you can grow in your garden. Visit your nearest plant shop and buy seeds of your desired plants, herb you want to grow in your garden.
If you are not willing to go to a shop, there are plenty of online stores where you can buy online seeds and plants. If you do not want to buy seeds, you can also buy desired newborn plants and later place them into your pots.
Make Sure to Water Your Plants Regularly
As you guys know, Plants require a lot of care and maintenance in the beginning. Make sure to water your plants regularly and provide them proper sunlight (Most plants require a minimum of 6 hours of direct sunlight each day).
As sunlight helps the plants to survive and making their food. From the process of Sunlight, Plants use the energy of the sun to convert carbon dioxide, water, and soil nutrients into the food. Do not overwater your plant as it can drown your plant, which may even kill your plant. Take care of your plants regularly and let them grow properly.
Stack Your Pots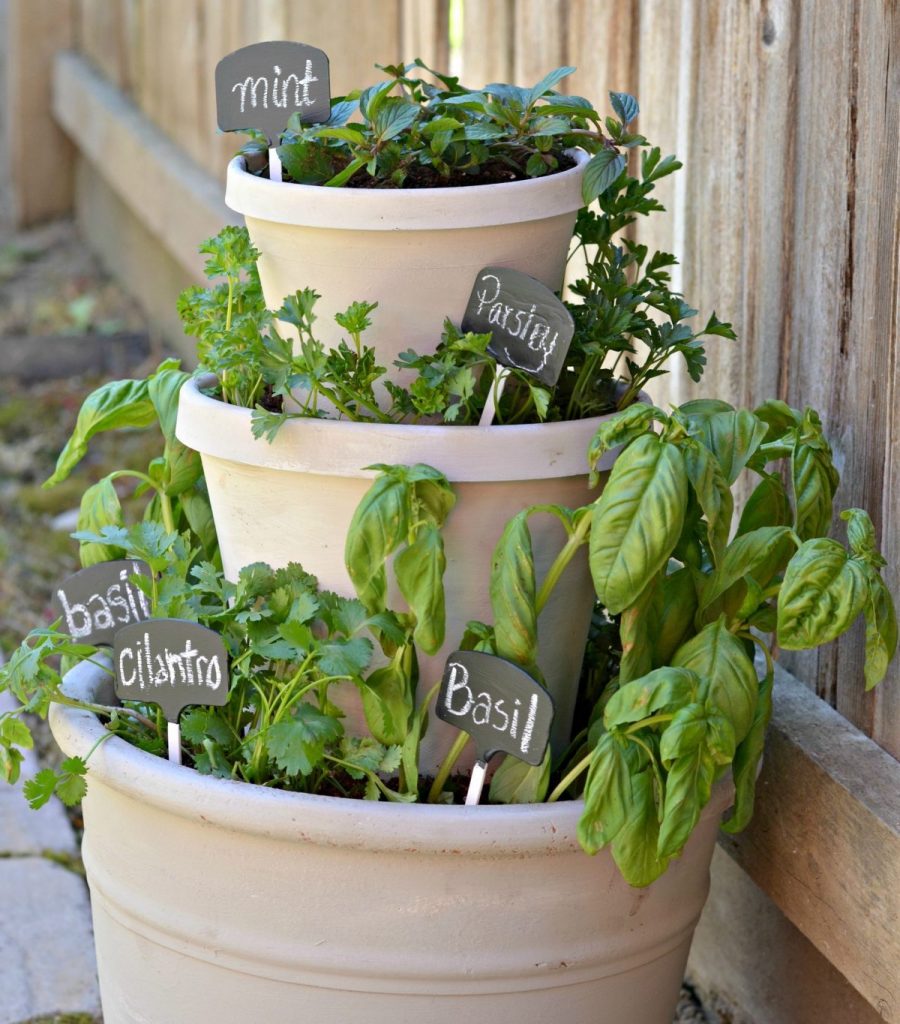 So, finally, we are at the last stage of our Garden. Collect your all pots together and make stack them up in a systematic way. Make sure to keep the bigger pots (which have a large diameter) at the bottom or ground level along with supports.
As the bigger pots are healthy and it will be easy to locate smaller pots above them. Depending on pot size, keep them arranging with the same, i.e., bigger pots at the bottom and the smaller ones above them. Stack them as per your needs.
That is, it; your stacked Garden is ready. As you can notice, the space required in the Stacked Garden is relatively low, and your Garden is also ready with beautiful flowers and herbs.
Taking Care of Stacked Garden
As we know, Plants require a lot of care and maintenance in the beginning (1-2 weeks max.). After that, a bit of care and maintenance will make your plants live longer. Proper watering and an adequate amount of sunlight will ultimately make your Garden safe, healthy, and long-lasting.
Make sure to prune your plants according to your ease. Many plants have a fast growth rate, always prune them with a pruner or scissor and cut them properly. Always replace the cracked pots with the good ones.
Benefits of Stacked Garden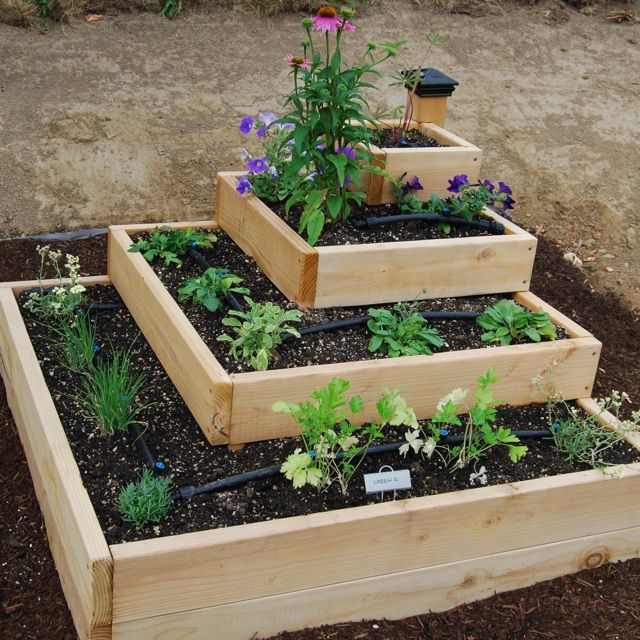 There are a lot of benefits to a stacked garden. In modern-day technology, people use Stacked Garden in their homes.
Gardening is not limited to the ground only; in this modern era, people also use a new concept, i.e., Vertical Garden. It is quite the same as Stacked Garden, but we use walls to hang the pots in a vertical garden.
A stacked Garden requires less space than an ordinary garden.
It is useful for those people who are in limited space for Gardening.
It is accessible to watering and taking care of plants in this manner.
If a Stacked garden is placed inside the room, it will purify the air inside and regulate the room's temperature.
Frequently Asked Questions
1. What to Plant in a Stacked Garden?
We can plant strawberries, lettuce, tomatoes, cucumbers, herbs, peppers, and many more in the stacked Garden.
2. How Often Should You Water a Stacked Garden?
You will have to water your plants whenever the soil begins to dry out. Every day or two, checks on your plants to make sure the soil is moist but not soaked continuously.
3. Are Stacked Garden Hard to Maintain?
No, they are generally easier to maintain than a regular garden. It is easy to water them, and you can take care of all of them with just a little effort.
4.Is it Safe to Grow Plants in a Stacked Garden?
Yes, it is 100% safe to grow plants in a stacked way. It is almost the same as a typical garden. The only difference is we are stacking them to maximize the use of limited space.
Conclusion
So, it was the post about How to make a simple stacked garden. If you are still confused about what plant is suitable for a stacked garden, do not hesitate to comment.
Apart from this, if you have any suggestions or queries regarding Stacked Garden, please ask us in the comment section. We will help you to satisfy all your requisites in the best possible manner.