Wood can be of different sizes, which are used for various purposes. Wood cannot be found easily in most places.
So, it is important to store the wood after its use. By storing them in a safe place, they can be used at any time without any worries. 
The most common use of wood produces heat during cool winters by burning them on fire.
A cord of wood can save a person money, and it can also decide the purchasing amount of wood.
A Cord of Wood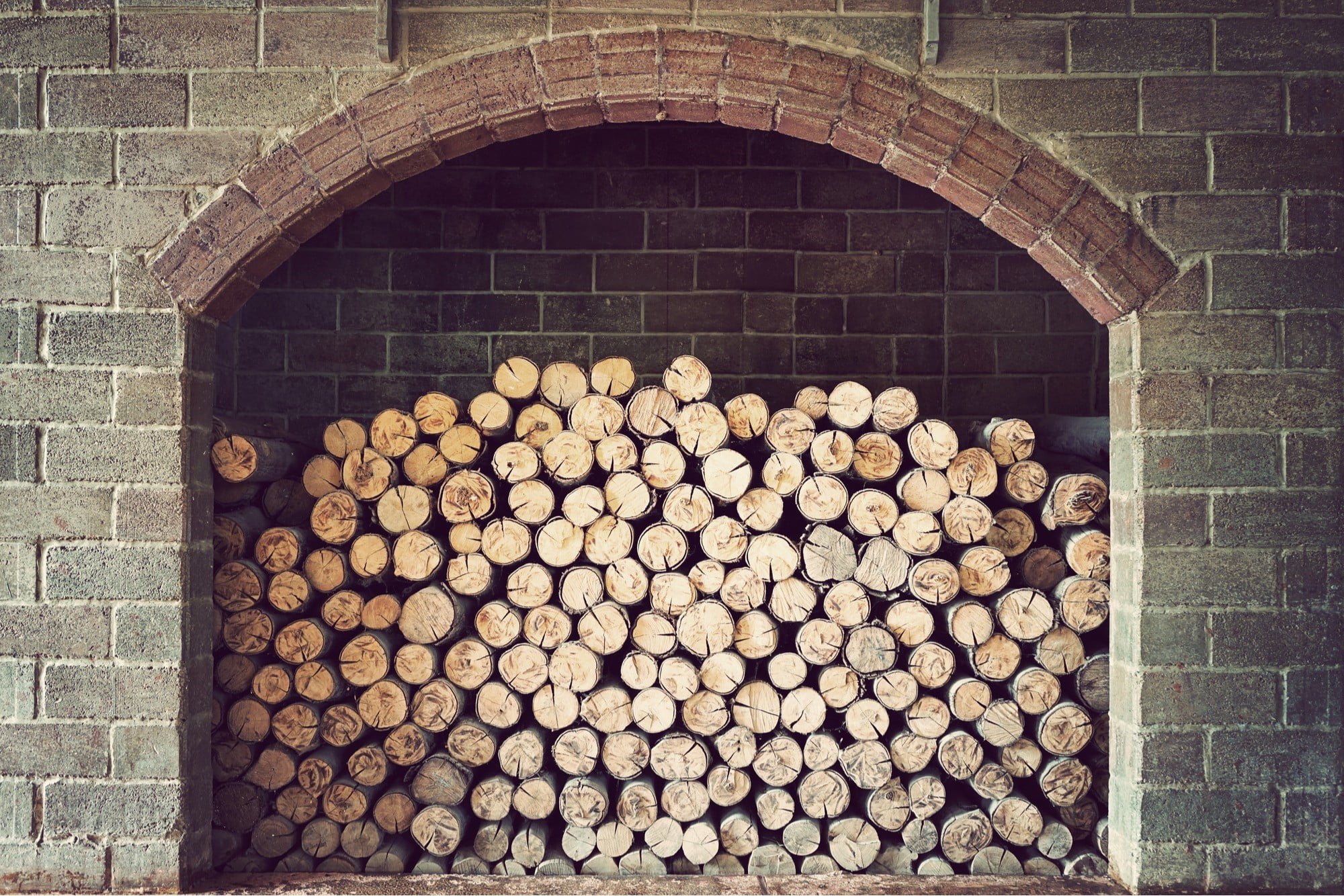 A cord is a unit of measurement for firewood. To measure the volume of firewood, it is stacked tightly so that more woods can fit at once.
There are three types of cords.
Face Cord
Full Cord
Sheldon Cord
Face Cord: A face cord describes the width of a rick of firewood which measures 16 inches in common. It is four feet tall and eight feet wide. It is also known as the rick cord.
Full Cord:  It describes a wood stack of 4 feet in length, 4 feet in width and eight feet in another length. A full cord has multiple ricks of wood.
Sheldon Cord: It is bigger than the full cord with various dimensions.
As cords have different dimensions and names, it helps the customer to get the best deals for purchasing a stack of wood. The name and measurement available at various locations help us compare each other to decide which is better.
Once you had purchased a stack of wood, we must store them. Below are the best tips to store a stack of firewood.
Storage Tips of Firewood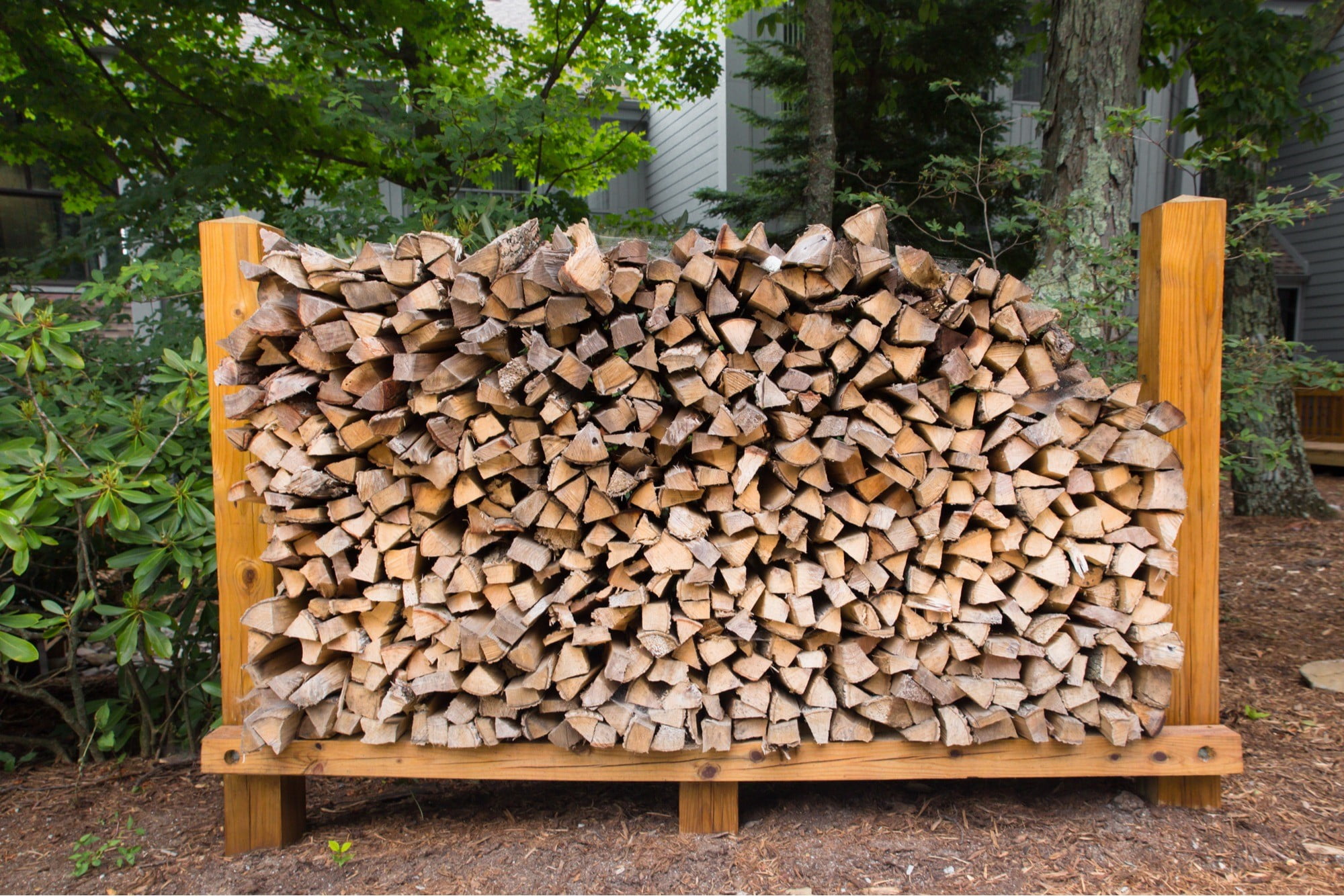 Wood must be stacked properly. There must be no gaps between the wood pieces when they are placed above one another.
The correct way to stack wood is to expose the cut ends so that moisture is released, which keeps the wood dry.
One can use the Holzhausen method to store the wood. It is an old method but more effective. It keeps the wood dry rapidly with its round design of pulling the water from the wood.
Always stack wood above the ground, leaving some space that enables the airflow to the wood stack. This helps in keeping the wood dry. If you place it directly on the ground, wood cannot dry because of zero airflows. This can lead to fungus, bacteria, and the decay of woods.
Ensure that wood is dry. If the wood is wet or green, then split into equal halves for both carrying and burning. Then stack at a place where there are no trees as it will block the airflow. It keeps the wood wet or green, so find a place where airflow is there.
Different kinds of firewood racks and hangers are available in the market, which can be used indoors and outdoors to store them safely.
Do not store the entire pile of wood stack indoors as it might not keep them dry. Instead, bring a required number of logs inside to burn them for heat.
Choose an area or place for wood storage at your place where pets or small kids cannot go and play. This might be dangerous sometimes.
Always keep your wood storage area clean and hygienic. Frequent cleaning is required to ensure no left-out pieces of wood or anything that destroys the wood.
Expose the stack of firewood to direct sunlight and wind so that they can dry quickly and completely.
Never store the firewood outside against the walls of the building.
Ensure that wood is 30 feet away from home or backyard so that there are far away from fuel or any burning substance.
One can stack their wood in a utilitarian end-pillar way for storage.
Ensure that the wood stack purchased is of good quality and from a popular vendor.
Storage is important for firewood of any measurement as their life span is between few weeks. For example, a rich oak rick firewood lasts long for 5-6 weeks.
This rick of firewood is costly, which ranges between 150$ to 250$. One can understand the importance of storing them safely as it is always not available and places.
If available also they are costly, which is a problem for the common person. If there is no wood available during late nights in winter is a problem, especially in frigid countries.
As wood logs take time to reach from one place to another place when they prefer Sheldon cords of wood.
So please use wood stacks wisely and store them safely. A lot of hard work is required to cut wooden logs.
We must respect them and their work. Above are some of the storage tips. Always seek help or advice whenever you face any trouble.