As Christmas is arriving in the upcoming days and people all over the world enjoy Christmas very much. Not only Christians but people from other religions celebrate this holy festival full of joy and happiness globally.
They all came together to make Christmas festive more enjoyable every year. Christmas tradition includes various customs, rituals, etc. The central part of these festivals is a Christmas Tree. 
A Christmas tree, an evergreen tree, is a decorated tree, which is usually a pine tree. There are also artificial Christmas trees available in the market which you can use to celebrate Christmas. They are readily available in the market.
However, most people prefer a real Christmas tree to celebrate the festival. People decorate the Christmas tree with lights and ornaments. They can be placed in both indoor and outdoor decorations. To make your Christmas celebration more enjoyable, you need to take proper care of your Christmas tree; otherwise, it will get dead before Christmas arrives. 
People usually buy Christmas trees before a few days/months of the Christmas festival, but the main problem is caring for them. As we know, Christmas trees are susceptible, and a little bit of ignorance will make your trees leaves dry.
How to Take Care of Christmas Tree?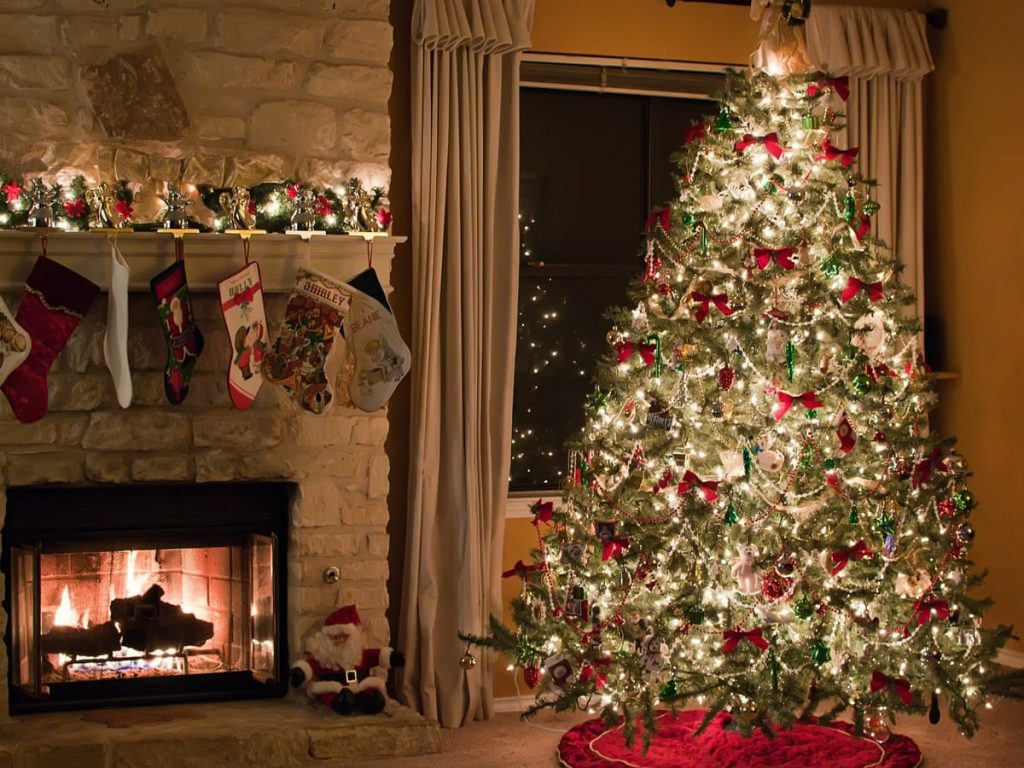 If you are decorating your home with a real Christmas tree, then make sure to follow the below steps to make your Christmas tree healthy, green, and safe. Proper care of the Christmas tree is critical; otherwise, it will not last long. Here is how to do that-
Choose A Healthy Christmas Tree
First, pick a Christmas tree and trim the base once you take it home, as trimming is essential for trees to absorb water and stay fresh. There are many tree farms available who sell Christmas tree while it is still in the ground.
Usually, local outlets trees come from these farms or maybe from other states, which exposes the trees in the dry wind while transporting. So, the best way to buy it from your nearest tree farm and buy your potted Christmas Tree.
Check the Strength of the Tree
Select a tree from a shady location. Avoid picking from a sunny area as the Christmas trees are susceptible.
Now give a gentle stroke on the tree branch to see whether the needles are flexible and remain on the tree or not. If it remains, then pick it; otherwise, check other ones.
After that, lift the tree a few inches from the ground and then drop the trunk. Now you will see the brown needles will fall off along with few green needles.
When you selected the Christmas tree, make sure to make a fresh cut straight across the trunk base in front of you. It will confirm that the base is not dried.
Make Sure to Water Your Christmas Tree regularly
Christmas Trees are susceptible. Always make sure that your tree has enough water level. The tree should absorb the water all the time; otherwise, it will get dry very soon. However, make sure not to overwatering the tree as it can drown your tree.
Make sure to provide 950ml of water for every 2.5cm in trunk diameter. A well-watered tree will also lose some needles, so do not panic in this situation. 
Select A Suitable Place for Your Christmas Tree
Choose the right spot for your tree. Experts prefer to keep them indoors, i.e., in the room.
Place your tree in a shady area.
Try to keep it away from sunny area and heat sources
According to the National Christmas Tree Association, if you lower your room temperature where you placed the tree, it can slow down the drying process. 
Also, you can perform some advanced activities to stay keep your Christmas tree healthier. If your home is prone to dryness, try to add enough moisture in the room by the humidifier. It helps to keep your tree fresh longer.
Decorating Christmas Tree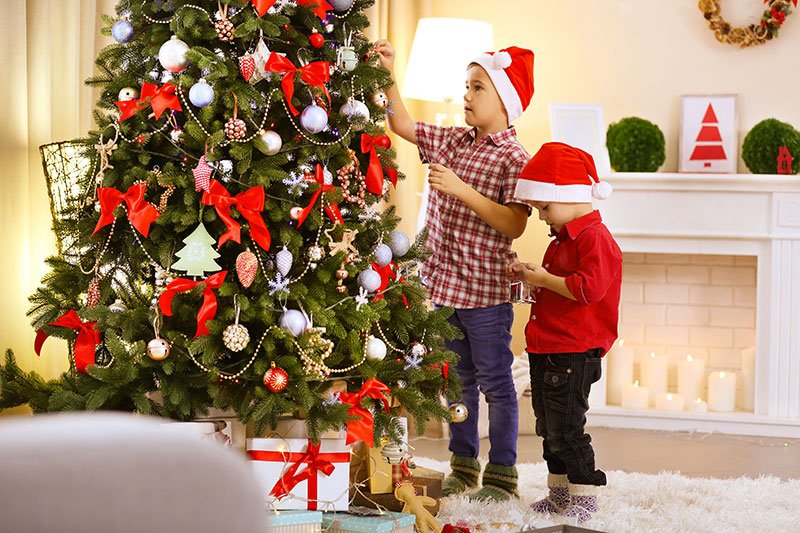 Decorating the Christmas tree is the best feeling. Whether you are a kid, an adult, or an older adult, everyone likes decorating a Christmas tree. You cannot resist yourself from doing so.
You can decorate them with colorful lights and ornaments. It will give you a better look for your tree.
You can use different lights and ornaments around the tree and discard any decorations that make your tree not worth it. Try different combinations and choose the perfect one. 
Merry Christmas
After that, decorate your home and brighten it with lights. Family prayer is what everyone wants, as it is the birth anniversary of Jesus Christ. Have faith in Jesus and prayer him. Celebrate Christmas with your loved ones.
Visit family or friends, exchange gifts with them, and Organize a meal is a part of every holy festival. Enjoy the delicious food with beverages among your friends and families. Place your Christmas tree and enjoy some music and dance.
Children receive many gifts, chocolates from the older people or loved ones, and gifts from mythical Santa Claus.
Disposal of Christmas Trees
After the celebration, you can dispose of your tree as garden waste. Here are some easy ways to dispose of your Christmas tree Eco-friendly.
In most of the areas, the municipality comes with a tree collection program. You can use that one to dispose of your Christmas tree quickly. 
You can also dispose of your Christmas tree in your nearest ponds and lakes. It will provide a healthy hiding place for fish and other underwaters species. However, before doing this, make sure to confirm with your local officials.
You can also recycle your leftover Christmas tree needles by disseminating them over the soil. It will allow the soil to maintain the pH levels. 
Frequently Asked Questions
1. How Long Can You Keep a live Christmas Tree in your house?
You can keep your live Christmas tree in your house for more than ten days. After that, it will start drying out.
2. What Do You Put in a Real Christmas Tree to Keep it Live?
To make your Christmas tree alive, make sure to properly watering it. You can use plain water to keep your tree alive. Make sure to check the Christmas tree stand frequently and make sure that the stand stayed filled. 
3. How Often Do You Water a Live Christmas Tree?
You probably need to water 950ml of water five times a day for a standard size tree with a five-inch range trunk diameter.
4. How Long Will a Christmas Tree Last After It Stops Drinking Water?
After a fresh cut, a Christmas tree can last longer for at least 6 to 8 hours.
5. How Long Can a Christmas Tree Last?
Most of the Christmas tree last longer for at least five weeks or more if you take proper care of them. However, it is an excellent choice to decorate your Christmas tree after the first week of December. 
Conclusion
So, it was the post about How to take care of a Live Christmas Tree. We mentioned all the essential dos and don'ts that help you to keep your Christmas Tree alive.
Apart from this, if you have any suggestions or queries regarding Christmas Tree, then feel free to ask us in the comment section. Also, we wish you a pleased Christmas!!