Relocating to a new place is an exciting time, but it can also be overwhelming. With many parts to consider, it's easy to forget something important or overlook a crucial step in the process.
To make sure everything goes smoothly and you don't miss anything, we created this moving into a new house checklist. From changing your address with the post office to getting familiar with your neighborhood, these tips for moving into a new house will help you get settled in quickly and safely!
If you're ready for the adventure ahead, let's dive right in! And don't forget that if you hesitate in your powers and urgently want someone to help you with your big move, there are always experienced movers in Newport Beach who can ensure everything goes flawlessly.
12 Things To Do Before Moving Into New House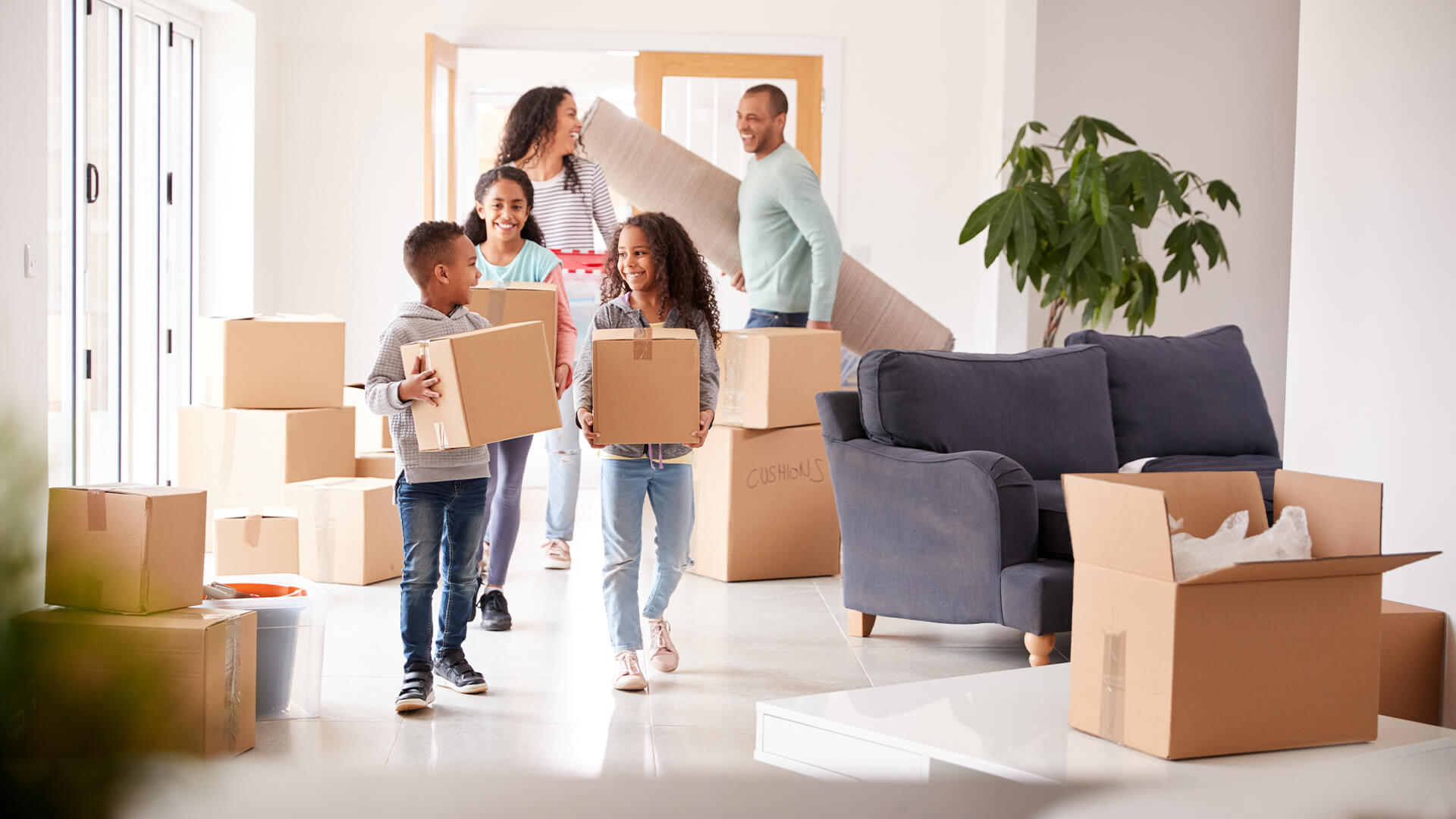 Check these 12 tips to know what to do when moving into a new house.
1. Make an inventory list
Making a list of all the boxes and their contents is on top of all moving into new house tips. It's essential for keeping track of your items and unpacking quickly.
Plus, it's great for insurance purposes in case something gets lost or damaged during the process. Don't forget to check out the things to buy when moving into a new house. Most commonly such items include kitchenware, bedding, curtains, and cleaning supplies.
2. Get rid of unneeded things
Now is the time to get rid of items you don't need or want. This includes clothes, furniture, and other things that won't be traveling with you. You can donate them, have a yard sale, or simply throw away anything that doesn't have any use. Making a review of all your possessions can also help you during the move. So pay special attention to this step.
3. Find a good moving company
When relocating to a new house, it's important to find a reputable moving company that you can trust. Get quotes from different companies, read reviews, and ask family and friends for recommendations to ensure you're making the best choice.
Devote some time to finding the company for yourself several weeks before the move as movers can get booked up during peak season.
4. Compare moving quotes
Part of the relocation process is hiring movers to help you get everything from your old home to the new one. To find the best deal, you'll need to compare quotes from different companies. Get estimates and negotiate for the best deal possible. Also ask about possible discounts or promotions, if any.
5. Pack in advance
It's always a good idea to start packing as early as possible so as not to get overwhelmed. Divide up tasks into smaller chunks, such as packing one room at a time.
This will help you stay organized and ensure everything gets packed safely and securely. Start your inventory and packing as early as two weeks before the move — it will make your relocation easier and less stressful as well as save you time later.
6. Prepare necessary items for each room
Get prepared for moving into your new home by getting the necessary items for each room. This includes things such as cleaning supplies, furniture, and décor. It's also a good idea to check out the local stores for items that you may need, such as kitchen appliances, electronics, or even art pieces to add a bit of personality to the house.
7. Transfer utilities
You'll need to transfer your utilities such as water, gas, and electricity to the new house. Just contact the utility company as soon as possible to have them set up and ready for the due date. You may also want to consider setting up Internet, cable, or other services depending on your needs.
8. Change your address
Once you've moved, you need to see to it that all of your mail is sent to the new address. Go to the post office and fill out a change of address form, or you can do it online as well. You'll also need to update your address on any official documents such as your driver's license, bank accounts, and more.
9. Think about the kids and pets
When relocating with kids, it's important to address their needs as well. Make sure they know when and where you are going and get them involved in the process. This is also true for pets — they must have a comfortable space to travel and settle into their new home.
10. Clean your current house
Don't forget to clean your current house before moving out. Cleaning should be a priority, as it can help you get your security deposit back and can make the whole process smoother. Try to make your house even cleaner than when you moved in. This will ensure that the new tenants can likewise move in without any issues.
11. Change the locks in your new house
It's always a good idea to change the locks in your new house. This will help keep you safe and secure, and it can also give you peace of mind that only you and the people you trust have access to the house.
Also, check that all the windows and doors are properly secured. If you feel like there's anything that needs repair, call a professional to take care of it right away.
12. Meet your neighbors
Now that you know how to prepare to move into a new house, the final step would be to meet your neighbors. Introduce yourself, check out the local area, and find out about any events that take place in the community. This will help you get settled into your new home and make sure you are comfortable with your new surroundings.
Final Words
Relocating can be an exciting and overwhelming experience. But now that you know all the things to do before moving into a new house, you can make sure that your day goes completely stressless. Follow these tips and you'll be ready to move into your new home in no time. Best of luck!