Small Terrariums are simply magical, aren't they? It simply sets up with anything and everything, making every inch of your interior look compelling and passionate. Moreover, it kind of makes you feel like you have your own pocket garden that radiates extreme peace and positivity.
But do you think maintaining these small terrariums are easy? Unfortunately, not. From caring for their placement to sun exposure, everything needs to be perfectly placed. It becomes a matter of concern for a lot of terrarium owners if they tend to reside at places where sunlight exposure is very minimal.
So, does it mean that you give up on the idea of having your small, beautiful Terrarium just because you have less sunlight exposure? Well, No. We are here to help you figure out some special terrarium plants that tend to survive excellently despite minimal sunlight exposure. Really? Yes!
Continue to scroll down to know every tiny detail about them.
Low Light Plants for Your Terrarium
Syngonium Podophyllum (Arrowhead Plant)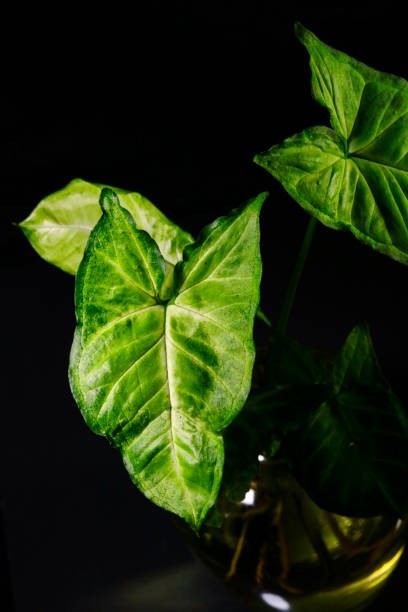 Syngonium Podophyllum is also known as Arrowhead Plants, belongs to the species of aroid. The plant is found in almost 6/10 houses here. It is the most cultivated houseplant. This species is said to be native of Latin America from Mexico to Bolivia and naturalized in the West Indies, Florida, Texas, and other similar places.
The plants of this species are extremely favorable to low sunlight and moisture and thus can grow effectively just like other normal plants when exposed to sunlight. So, the arrowhead plant can be your guest in your small Terrarium.
Rhipsalis Species (Mistletoe Cactus)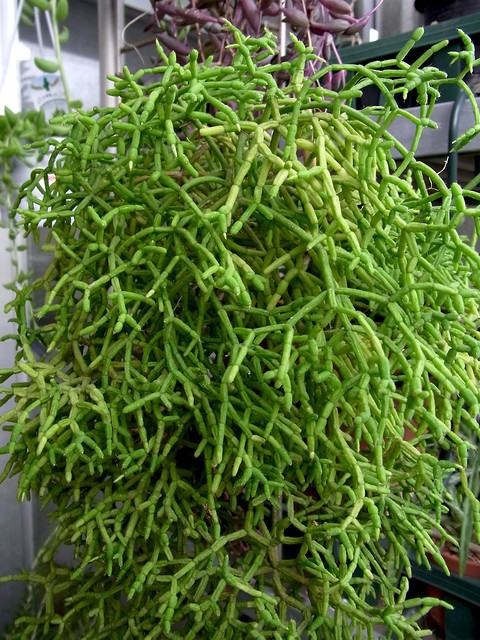 Rhipsalis Species, also known as Mistletoe Cactus, is a type of epiphytic Cactus that originates from Central and South America, the Caribbean, and Florida. You can also find them throughout the tropics of Africa and Sri Lanka.
The plants of these species can prove to be perfect magic to your small Terrarium. There are several varieties available in the same species. You can use the one you want and can feel extremely vibrant and positive as the plants of these species survive wonderfully in minimal sunlight.
Hemionitus Arifolia (Heart Fern)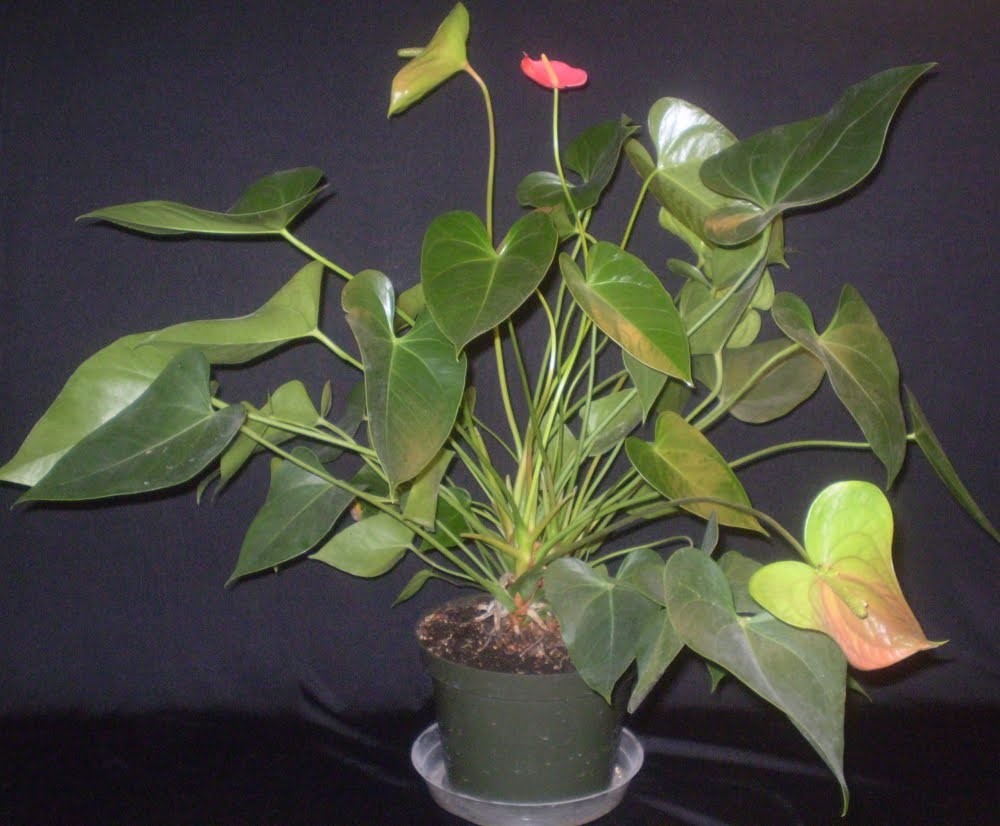 The Heart shape leaf, also known as Hemionitus Arifolia, is a must to include plant species in your tiny magical Terrarium. It simply is going to spark up your surroundings with its vibrancy and positivity. So even if you have minimal sunlight exposure, nothing can still stop you from watching your terrarium flourish.
The plant originates in Southeast Asia and primarily from Laos, Sri Lanka, and Vietnam.
Cryptanthus (Earth Stars)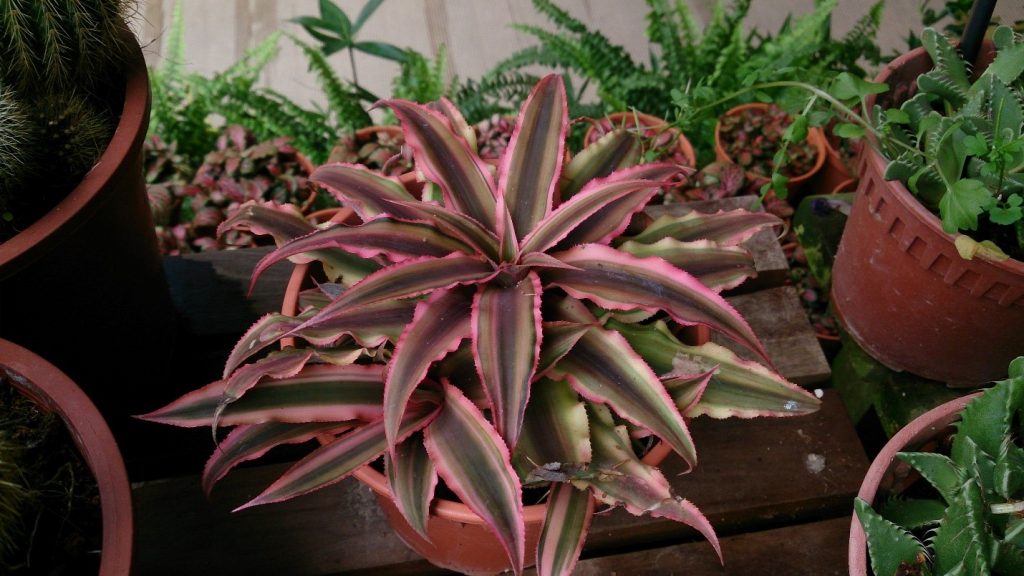 Cryptanthus, also known as Earth Stars, is a must-have plant species in your beautiful small Terrarium. The vibrant colors of the plants are worth watching. Sometimes you also get to see dark pink, red, green, and several other colors on the same plant. So, make a choice that you will be proud of. The vivid color and structure of the plant are surely going to grab your guests' attention. So, no matter if you have enough sunlight or not, these plants will still flourish in the same beautiful way.
Selaginella Martensii (Frosty)
Well, if you are wondering about making a choice, then why not make a fabulous one. If your Terrarium is ready and is just waiting to get a few plants placed, then you must not underestimate the beauty and sleekness of Selaginella Martensii, also known as Frosty.
The species of these plants are well versed in surviving to poor or minimal sun exposure. But still tend to purify the environment by its vibrancy of color and positivity.
Pilea Depressa (Baby Tears)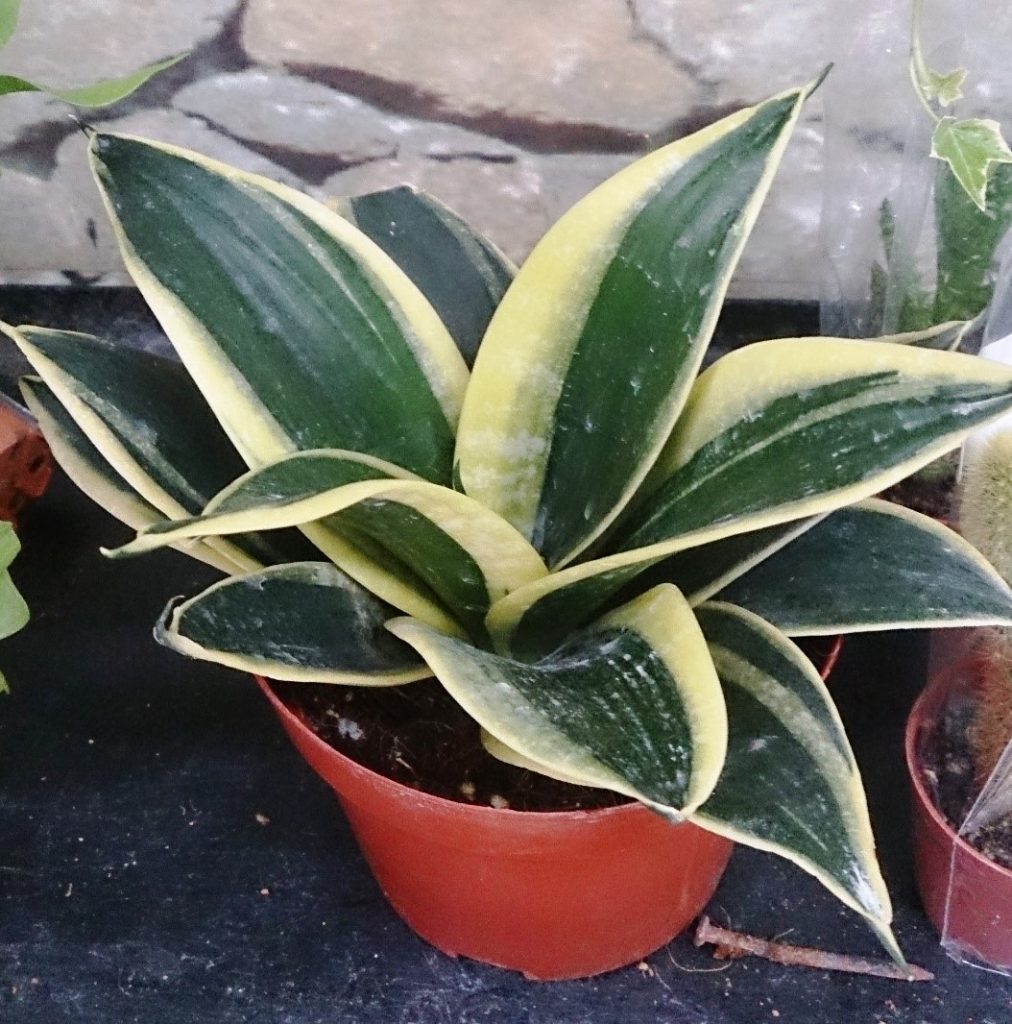 Pilea Depressa, also known as Baby Tears, is another beautiful plant species that must have inclusion in your beautiful small Terrarium. The spread of round-shaped leaves is slight to catch. They fill your little Terrarium full of life and greenery. These Baby Tears are extremely comfortable in moisture and little warmth. Nothing affects its growth pattern. So even if it receives very little sunlight exposure, it still will hold to its freshness. So go ahead and fill your terrariums with beautiful Baby Tears.
Sansevieria (Snake Plant)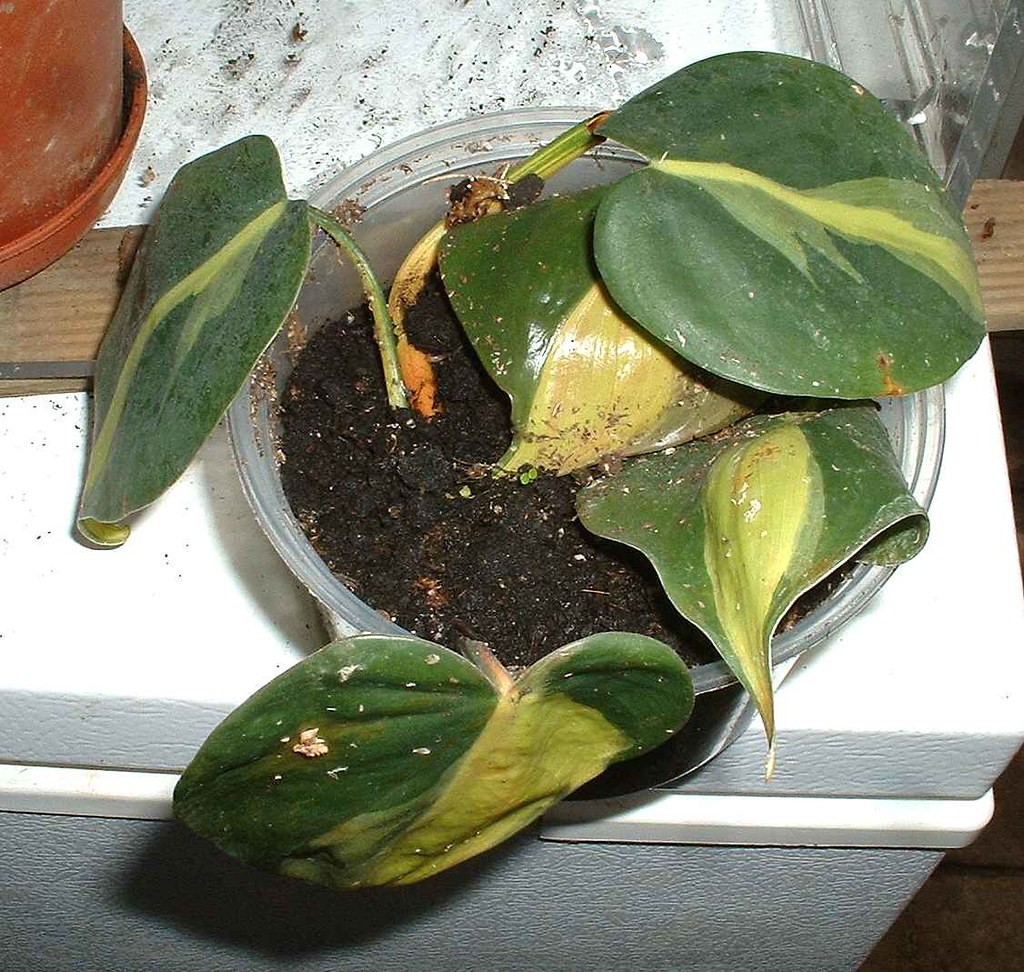 Firstly, the sight of the Snake plant or Sansevieria is going to leave you amazed. Secondly, these plants are not going to bother you too often with watering or sunlight-related aspects. These plants are characterized to grow well in moist space without needing too much light exposure or watering. So, if you are someone who has little or no time to take care of your favorite terrariums, then you could opt for these species. Indeed, they would not disappoint you.
Philodendron Hederaceum (Brasil)
Brasil or Philodendron Hederaceum is another piece of amazement species that will mark a great fit to your tiny Terrarium. Well, we often want things to last long or forever. But plants, when they lose care and attention, begin to wilt. But not your Philodendron Hederaceum. Yes, you heard that right! This species is a great choice to fit in your Terrarium as it requires very minimal exposure to sunlight and is considered a nearly indestructible plant. So, what are you waiting for? Get this mesmerizing piece of species setup in your Terrarium TODAY!
Fittonia (Nerve Plant)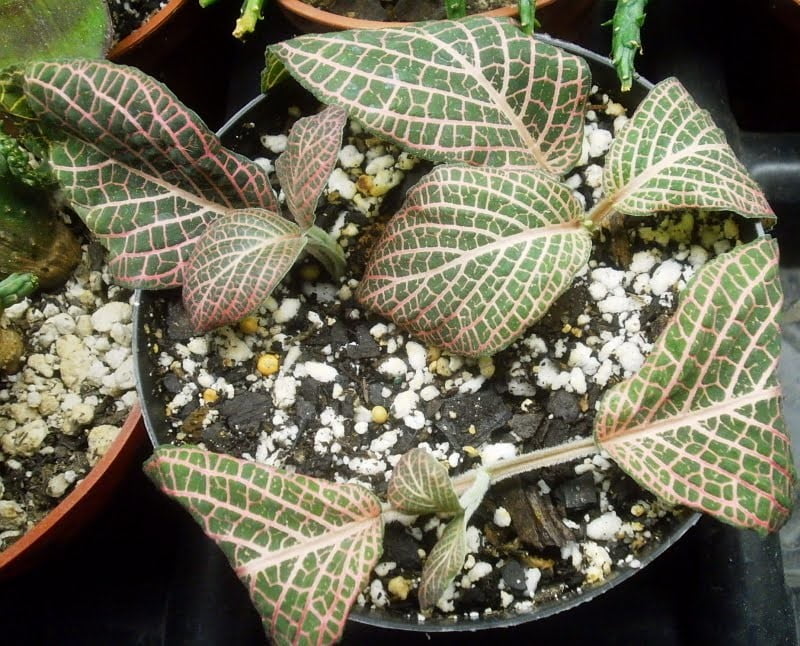 Personally speaking, there is no other joy than sitting and watching at the mesmerizing beauty of Fittonia, also known as the Nerva Plant. It is simply a soother to the eyes. Its colors, texture, shape, everything feels phenomenal. Moreover, it does not demand too much light and sustains beautifully in the moisture and humidity that they get. Getting this piece of species placed in your Terrarium is going to be a great sight catcher and positivity spreader. So do not wait to feel awesome. Just get your plant RIGHT AWAY!
Peperomia Caperata (Ripple Peperomia)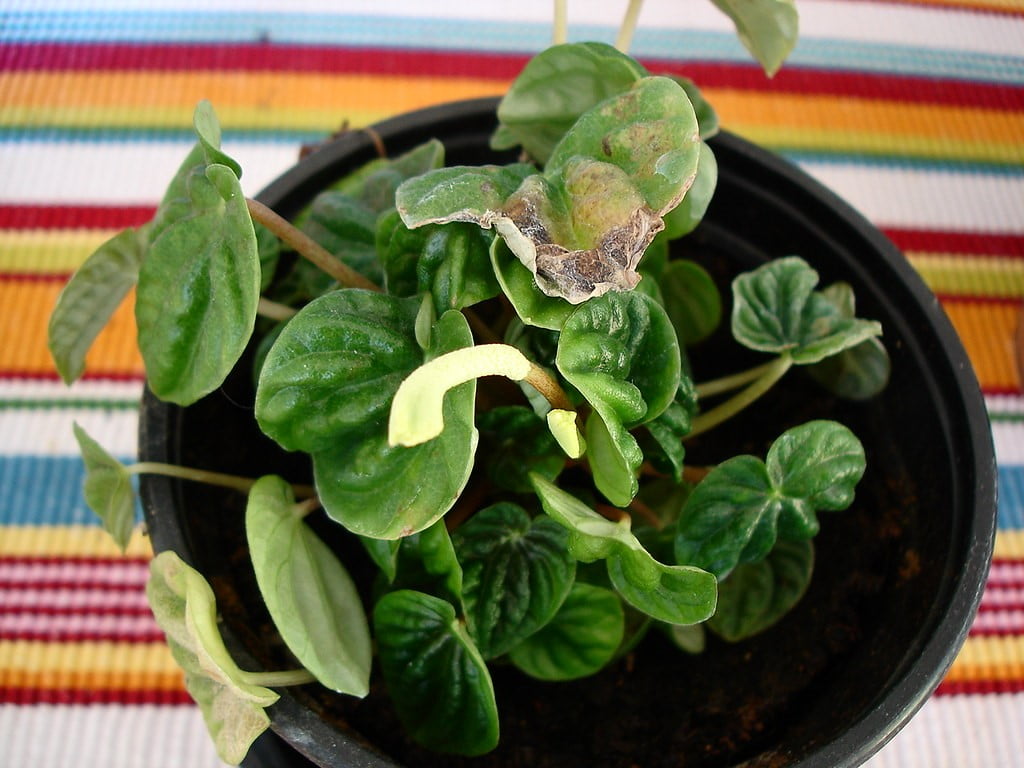 If these dark colors and textures do not make you fall in love, then I wonder whatever could. Peperomia Caperata or Ripple Peperomia just feels like a perfect choice for your little Terrarium. You simply feel like giving it a sight repeatedly. There are several species of Peperomia and differ in their own ways of dealing with the sunlight. But most of them do and can survive with little or very little exposure to sunlight.
Macodes Petola (Lighting Jewel Orchid)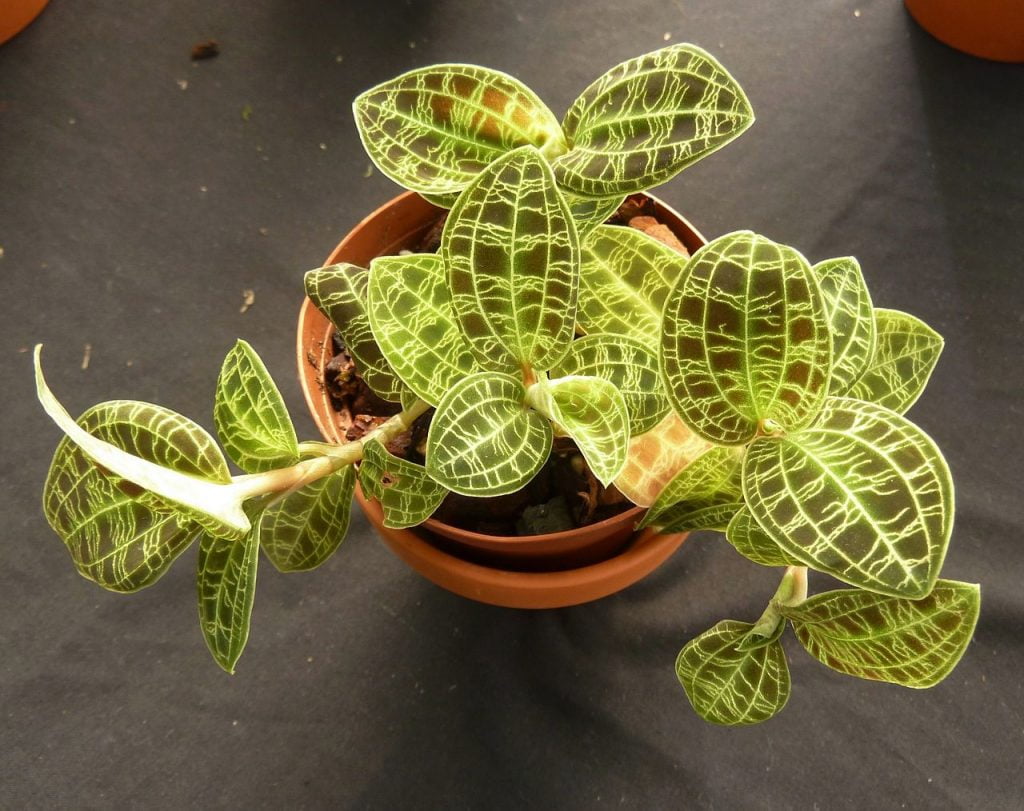 Lighting Jewel Orchid or Macodes Petola is simply a dazzling beauty. The leaves of the plant feel simply mysterious and color striking. Having it placed in your Terrarium would just enhance the overall beauty of the surrounding. You will not have to worry about light exposure and other related stuff. These plants are well versed in sustaining with less sunlight and care. So just go ahead and get this beautiful piece home TODAY!
Conclusion
Setting up small terrariums of your choice is always fun if done in the right way. What I mean by the right way is choosing an effective plant, deciding the placement, taking care, and several other related aspects. When you prepare your Terrarium by accumulating your favorites, it simply feels great.
So go ahead and choose the plant from the above-mentioned list and dazzle your surroundings. We hope this piece of information helped you find your answers effectively.
If, in case, you still have any doubts or questions on the above-discussed subject, then please feel free to voice it using the comment section below.
We will get back to you at the earliest possible with the best knowledge available on the same.