A string trimmer is a tool that almost every homeowner who has a backyard should own. When you have a garden, it is obvious that things are going to get messy there and a string cutter can be your partner for maintaining it properly and turning it into a great outdoor space.
The market is full of different types of string cutters with advanced functionality, and you must choose the one which suits your backyard space. This article talks about LST136 and LST135W in detail, both are great string trimmers from Black + Decker.
Why Own a String Cutter?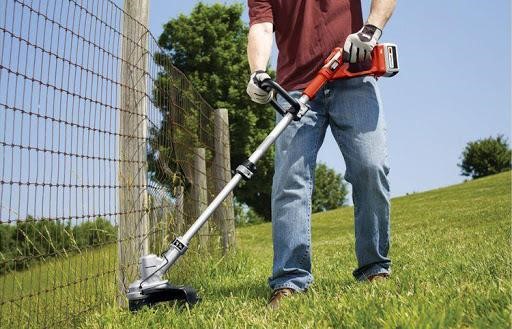 If you have a lawn then, you should consider getting a string cutter. It will do the task of clearing the areas around trees, poles, and other such places where it is difficult to reach.
A lawnmower will only cut the grass on the pathways effectively, it will not be able to get rid of the grass that will creep its way out on the sidewalks, but a string cutter will.
You can even maintain the shrubs very easily using a string trimmer, no more bending over and standing in weird positions to trim them.
LST135 Vs LST136W, let us Compare.
Variable Power Level
LST136 has a power command dial, it is one of the best features offered to the users. This feature allows the trimmer to work efficiently, the power levels fluctuate according to the work it has been put to. Meaning for thicker grass, you get more power and for simple trimming, you get adequate power.
The LST136W also comes with the power command dial and added functionalities too. With just a few simple pushes lies at your fingertips the ability to turn this trimmer from edger mode to trimmer mode. Also, you can change and adjust the degrees for cutting and trimming using the power command dial. No more need for extra little tools for switching between edging and trimming.
Automatic Feed Spool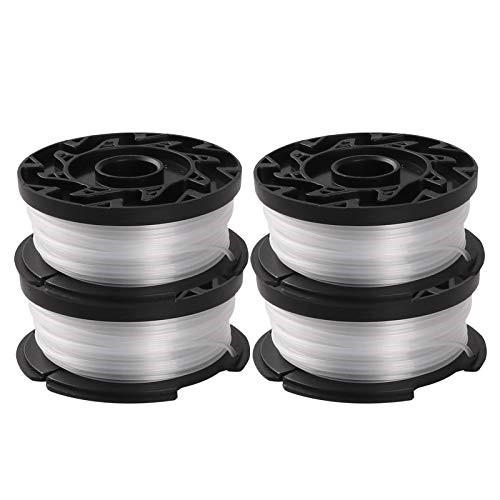 It can be really tiring to replace your feed spool, again and again, we know you hate that thing. The line of your trimmer advances whenever there is resistance. This ensures that there comes no pause in your work, continuous usage, completing the task with ease. It is simple to replace and rewind the spool, you might need detailed instructions for doing that.
You can wind the line by overlapping it further to avoid any tangles. The automatic feed spool uses an automatic single feed line. The feed spool uses the 0.065 diameter line that is fed by the force and power of the tool, which is used for trimming through a tiny point that is at the cutting deck. Both LST136 and LST136W use an automatic feed spool.
40v Lithium Battery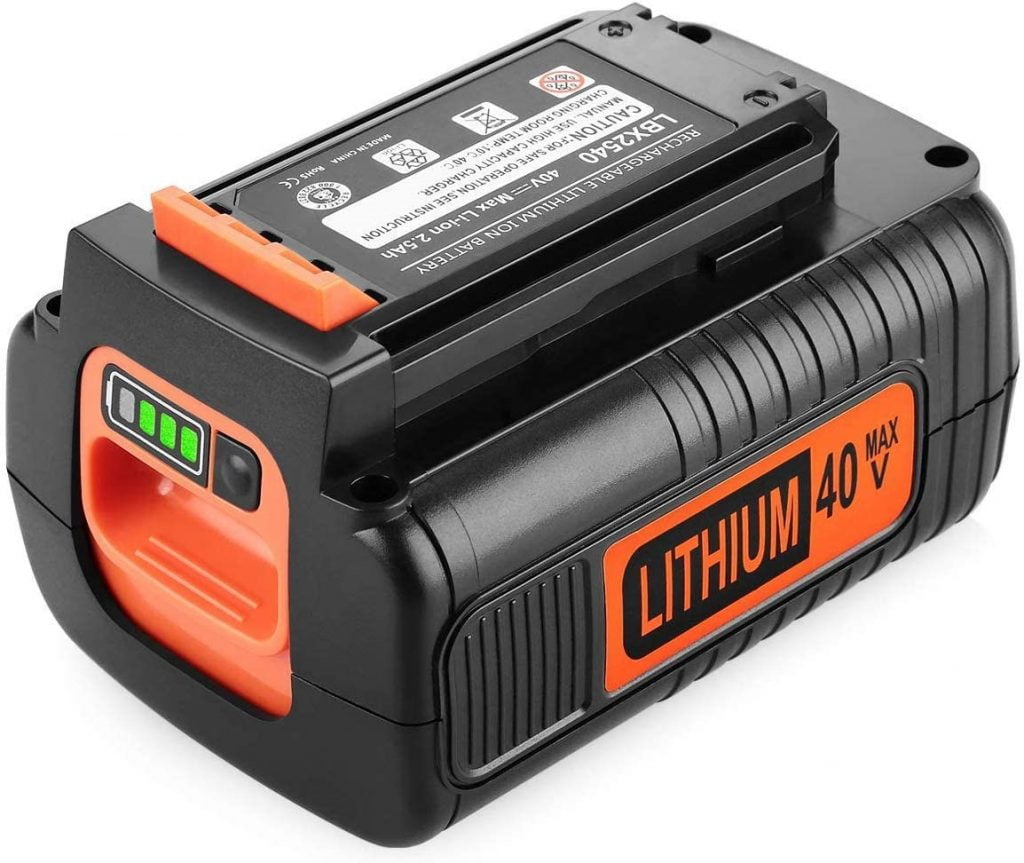 A battery is by far the most important factor, when choosing any tool, especially if it is a lawnmower or a string trimmer like LST136 and LST136W. In both, a 40volt Max Lithium-ion battery is used for better working time in your garden. The time the battery charge will last, totally depends on the degree of use. For example, if the usage is a little bit heavy, then it may run out quickly, maybe less than in an hour.
For normal to moderate use, you can expect the charge to last for an hour. Also, the battery gets fully charged in around 3 hours. We advise you to get a backup battery too for continuous work. For charging you can place the battery in the allotted charging point with a click. The battery has an LED light that represents battery percentage, this way you will know how long the battery will last.
Lightweight
A tool like this should be light in weight and heavy for optimum use. LST136 and LST136W both take care of the weight, as with that ergonomic design they weigh around 7.8 lbs only. With the usage functionality, it is considered lightweight, and the manufacturer promotes it as easy and convenient to work with. This type of tool is preferred and suitable for long-term usage too, no more heavy machinery bearing just for cutting some grass.
13-Inch Cutting Diameter & Adjustable Shaft Height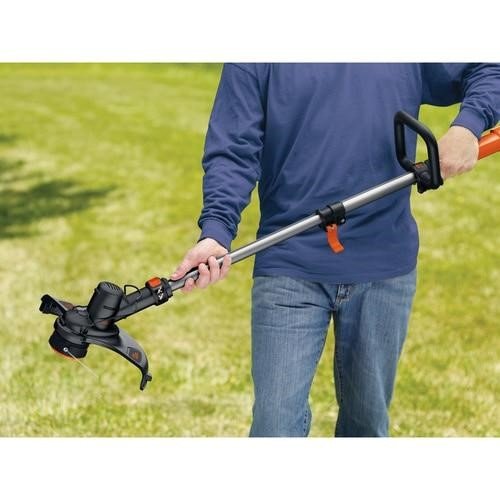 Both the trimmers are equipped with a sharp and wide 13-inch cutting blade. This is one of the largest for a trimmer that is cordless and works on a powerful battery. The blade size ensures quick and effective work. Both have telescopic shafts that can be arranged according to the convenience of the customer, a great feature indeed.
The LST136 can be adjusted up to the length of 52 inches! Only some of the trimmers are equipped with such ability, the adjustment can allow everyone to use the trimmer smoothly. This simple yet marvelous feature added by the manufacturer is something that will prevent arm and back pain while using the trimmers. The shaft height can put your hand and walking posture in a way that will exert minimum pressure on your body.
Trimmer mode
Basically, LST136 and LST136W are trimmers that use string for better accuracy and efficiency. In the trimmer mode, you give your property the touch-up needed effortlessly. It is ideal to use trimmer mode for weed wacky, trimming grass, and hedge the bush until it looks perfect. You can use this for making your property look clean, as it can reach places where mowers cannot, and trimming can be done around the obstacles like trees.
Edging Mode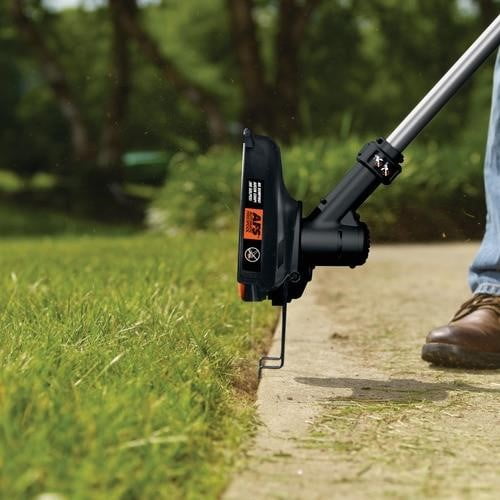 with a fast turn of the shaft, your trimmer, both trimmers can immediately turn into an edger complete with a guard to keep your edges lined up. Before it was a tiring task and required a lot of effort but with this innovation and technology, you can find ease. You can easily edge your drive, walkway area, bushes, and more just perfectly.
We can conclude with the final words that both trimmers have equal usage, compatibility, ability, and tech for your green space. Getting either of them is a wise choice.