The hot tub is a small or larger water pool/tub used to relax the body, for hydrotherapy or pleasure. Somewhere doctor suggests the patient take a hot tub bath to get relief, and people do it for pleasure because it relaxes the veins and bones.
Mostly hot tubs are located outdoors, and they can be installed indoors. Having luxury hot tubs in your home helps you release all your long day's stress, and please you.
Nowadays, people started loving hot tubs significantly and, they search for unique ideas to make their hot tub look beautiful and more relaxing.
This article will enlist down some best hot tub ideas to make them look magnificent with a more soothing touch.
Best Luxury Hot Tubs Décor Ideas
1. 6 Persona Inflatable Tub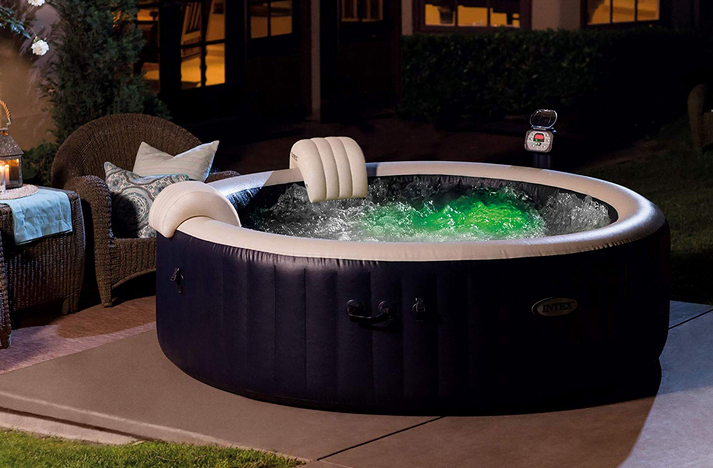 Inflatable tubs are so famous for outdoor protected areas. They are known for their durability, portability, and luxury look. They may not be so efficient in cold weather but good enough to real you.
2. PORTABLE 4 PERSON SPA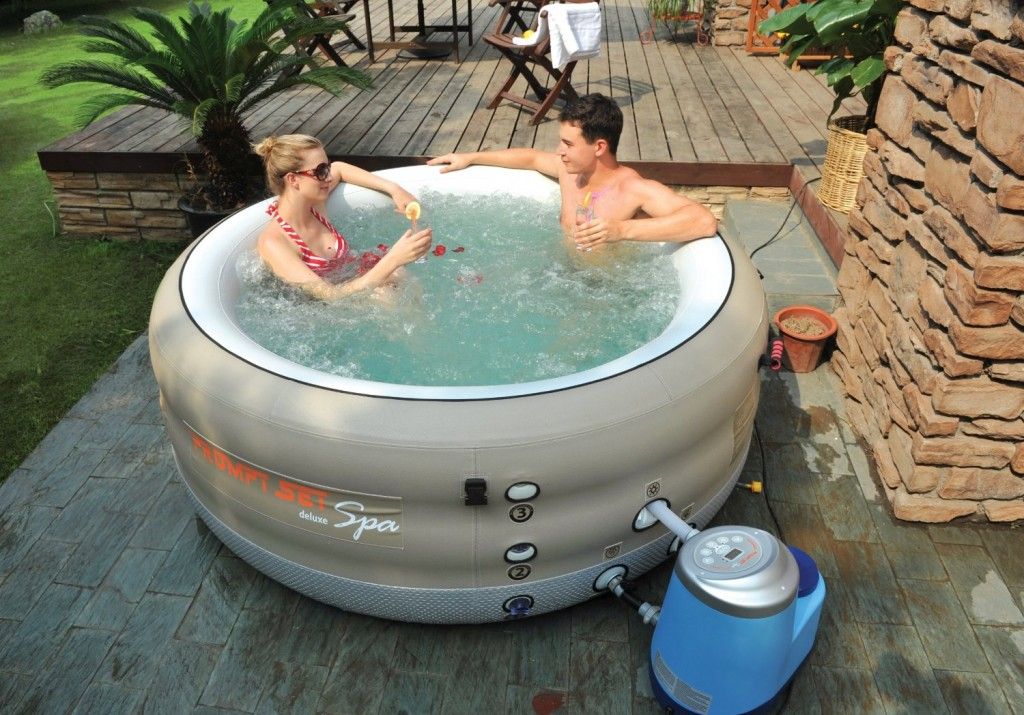 It is a unique portable Luxury Hot Tubs that allows you to take advantage of heat therapy at any season. This tub fits four comfortably.
3. ALL THE AMENITIES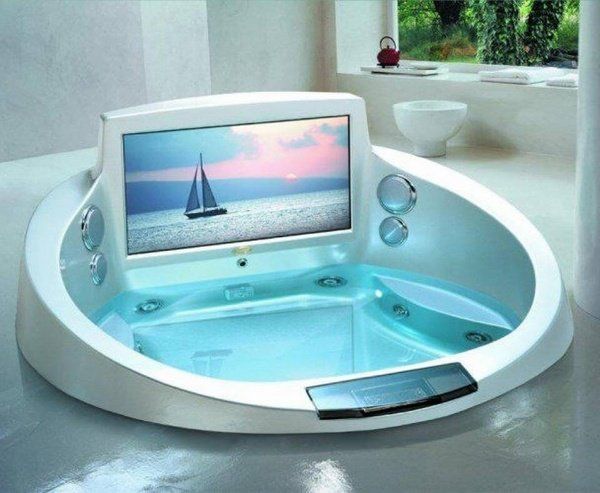 Many hot tubs have a wide variety of comfort to choose from, LED lighting on the cabinet or underwater, waterfall, speakers, storage for towels and bathing suits, etc.
4. WINTER BLISS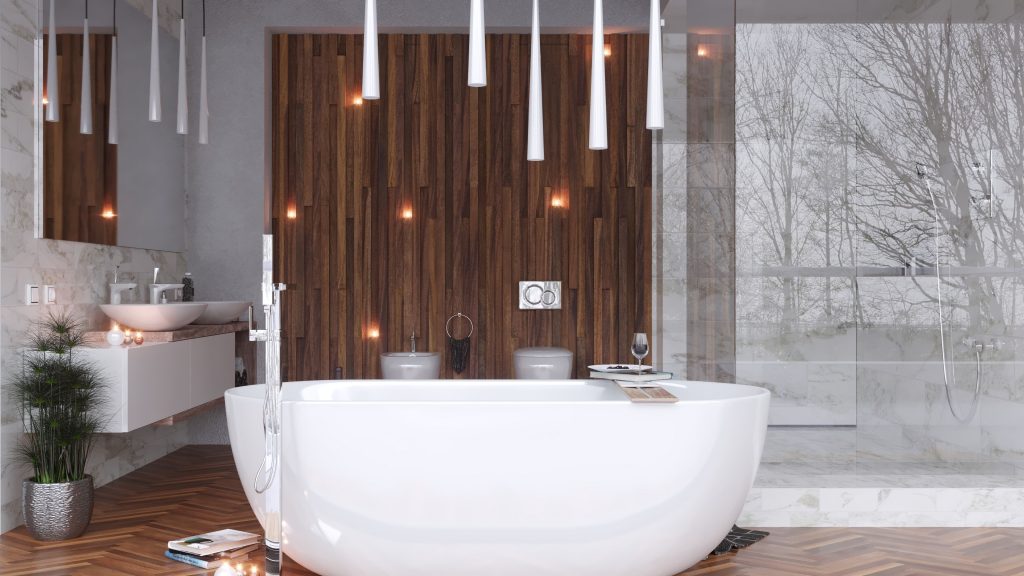 Hot tubs are an excellent pleasure for winters. They warm your bones and body in winter, and even they provide a peaceful retreat after a long chilly day.
5. SCENIC VIEW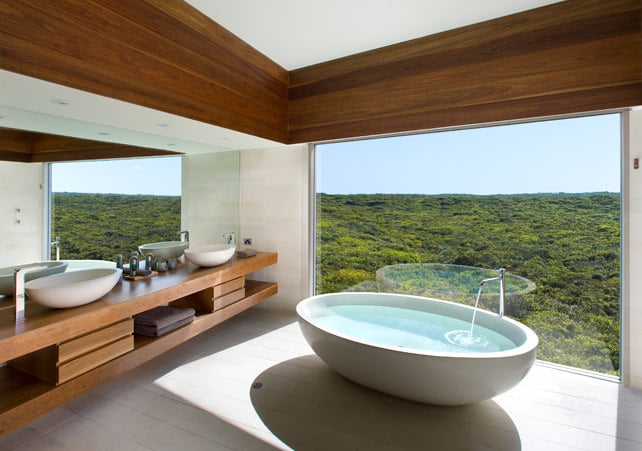 To get a fantastic view, you can place your tub where you can get great scenic outdoor with privacy so you can enjoy your environment peacefully.
6. JACUZZI STYLES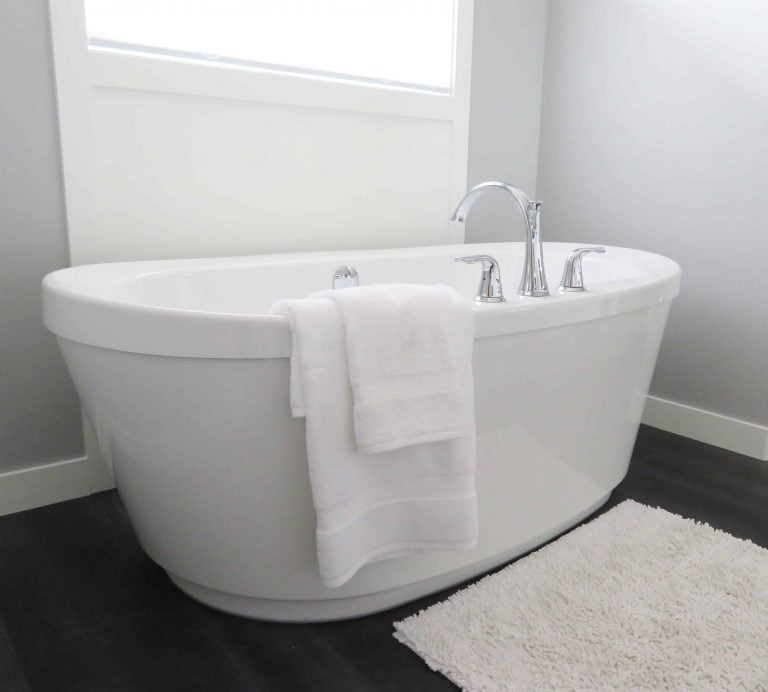 Jacuzzi is a magnificent hot tub decorating idea; make easy access with a nautical style staircase, place shade canopies over your tub, or you can surround your hot tub with tropical potted plants.
7. IN STYLE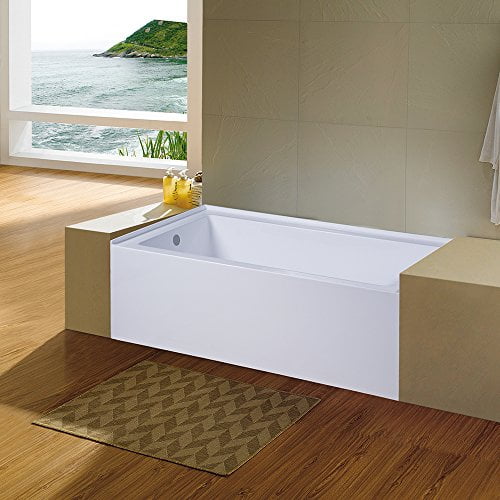 You can create a stylish place to socialize; a reason behind adults gathering around spa on vacations is; it serves relaxation and also an excellent way to converse with others.
8. ROMANTIC ESCAPE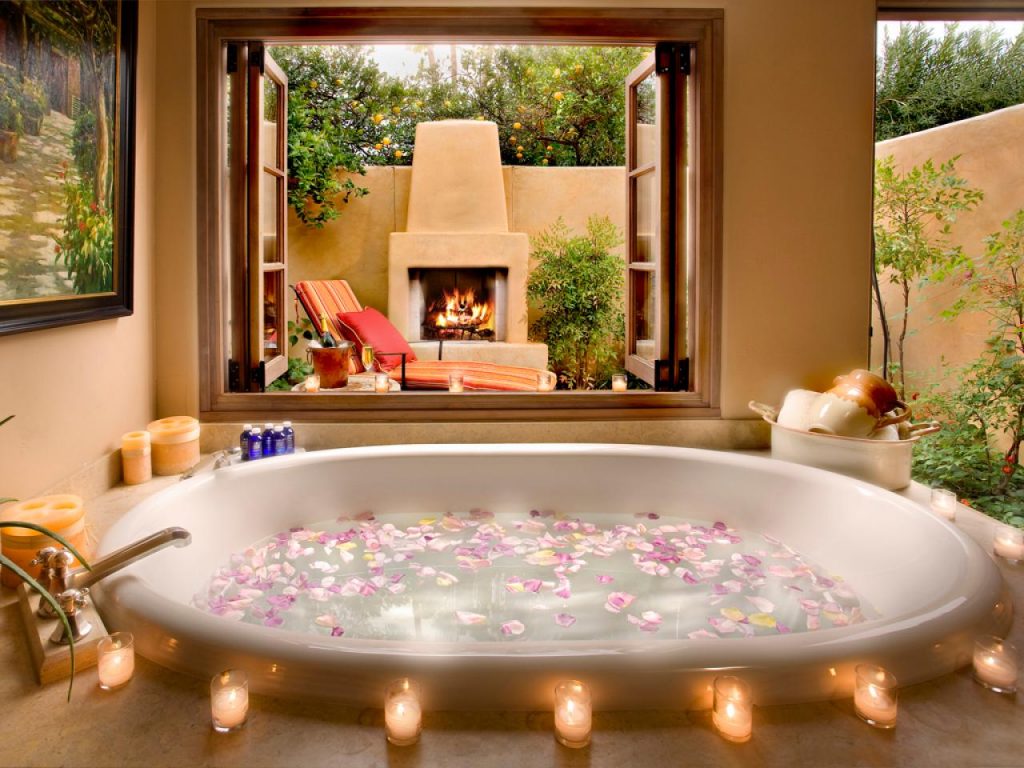 This has always been a romantic thing to get soaked in a hot tub with your loved one. Place your hot tub where you can do romance peacefully.
9. GARDEN VIEW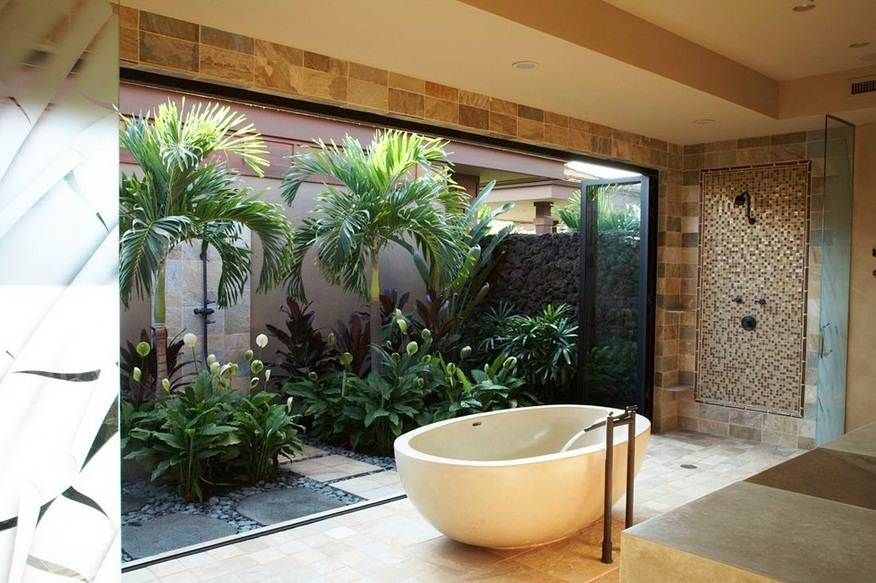 Water and garden go together and provide fantastic relaxation. Place your hot tub in the garden or surround it with plants or tropical plant pots, and you'll get a fantastic stress releaser.
10. PATIO SPA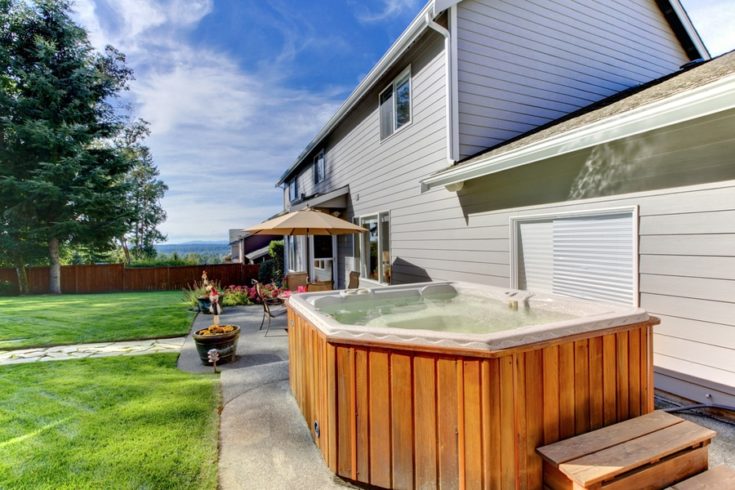 Patio and decks enhance the beauty of your Luxury Hot Tubs. There is no better relaxing place than the hot tub on the patio because here you'll experience pleasure with relatively simple and beautiful surroundings.
11. OVERLOOK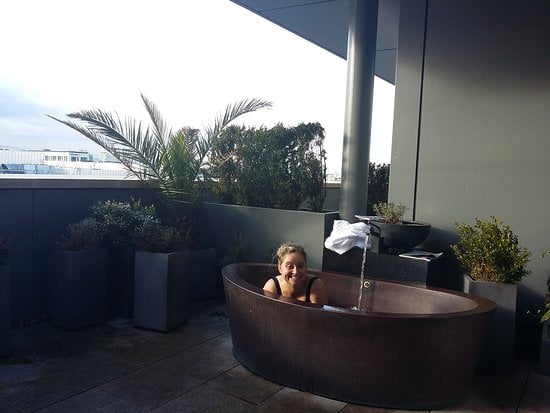 One of the best places to put your hot tub is the terrace, from where you can enjoy the fresh air and watch out the hustle-bustle of the world while soaking.
12. DESIGNER PICKS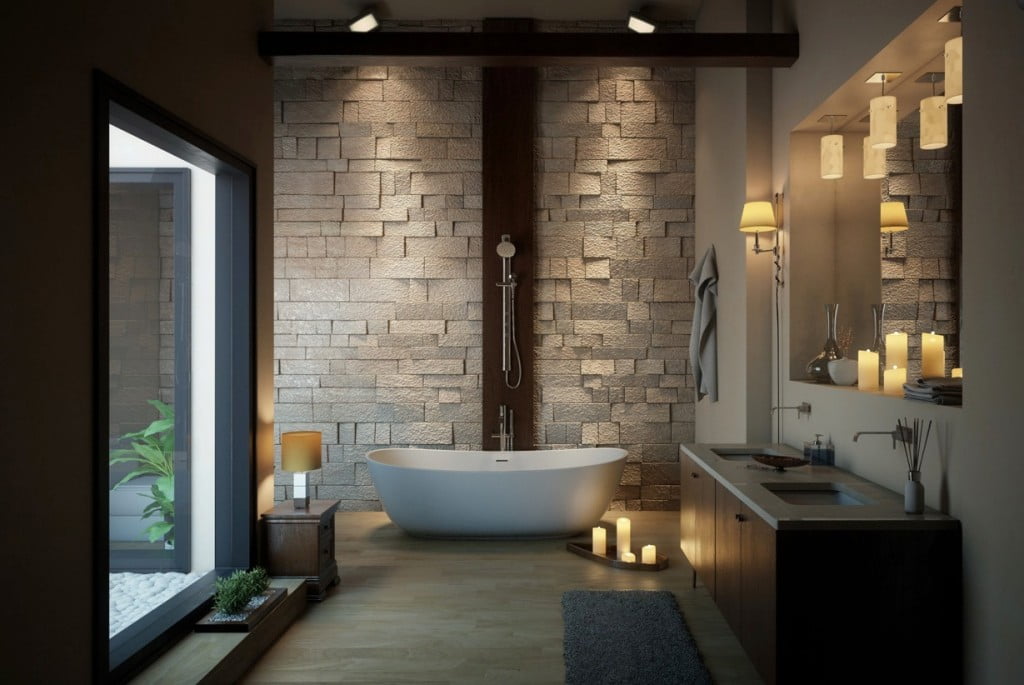 You can pick the hot tub decorating and installation ideas from the designers. There you will get different unique decor ideas that improve your relaxing session.
13. STONE DECOR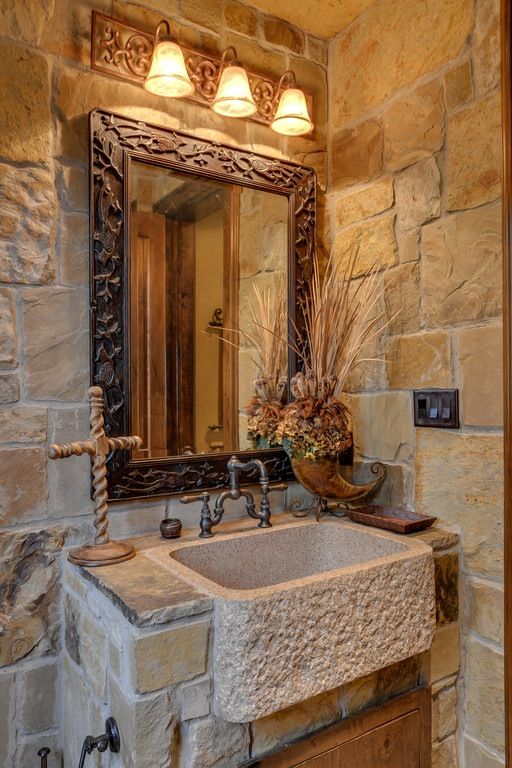 You can decorate that place where you want to place your hot tub with the stones, and also, you can surround your tub with the stones, which will provide you a riverside feel.
14. SOOTHING SOUND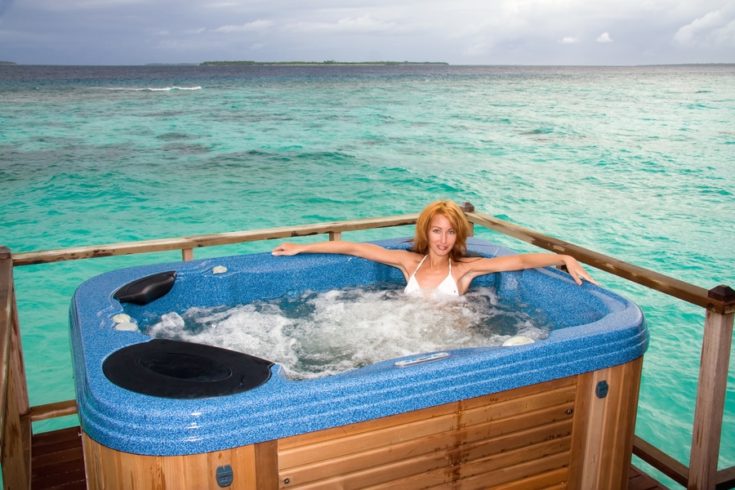 Corners side areas are counted as one of the best areas to place your hot tub because these are the less usable and less traffic area that allows you to enjoy the peaceful soaking session.
15. OUTDOOR ENJOYMENT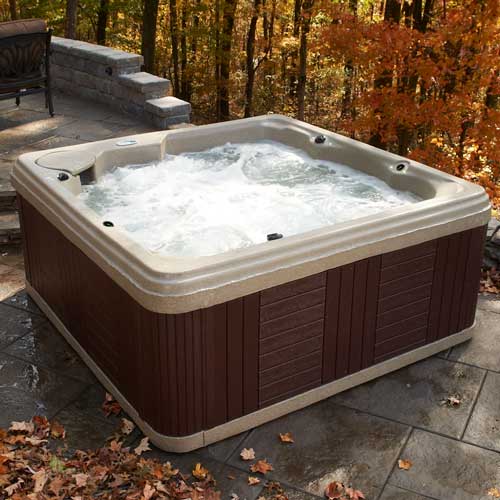 The plug-and-play model allows you to place them wherever you want, whenever you want. It offers you to use at any season. Outdoor hot tubs relax more than indoor ones.
16. BACKYARD BLISS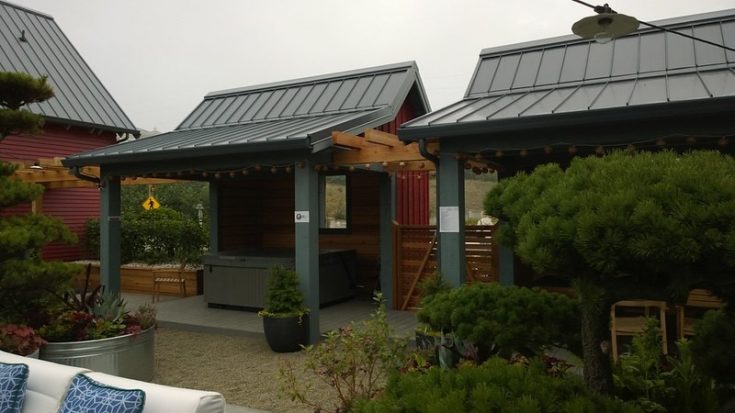 There is always a drawback in outdoor hot tubs; the rain and dropping of temperature can cool down the water as you use it. The backyard is a backup area for the weather inconvenience.
17. SHADE CANOPY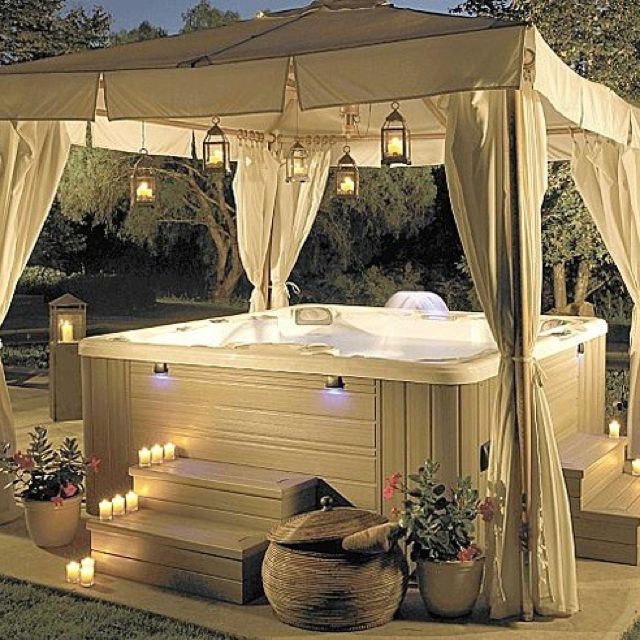 There is always a drawback for outdoor hot tubs that is rain can instantly cool down the water. Shade canopies are the best way to deal with the rain. They cover the top and won't let the rainwater mix with the tub's water.
18. IN-GROUND OPTIONS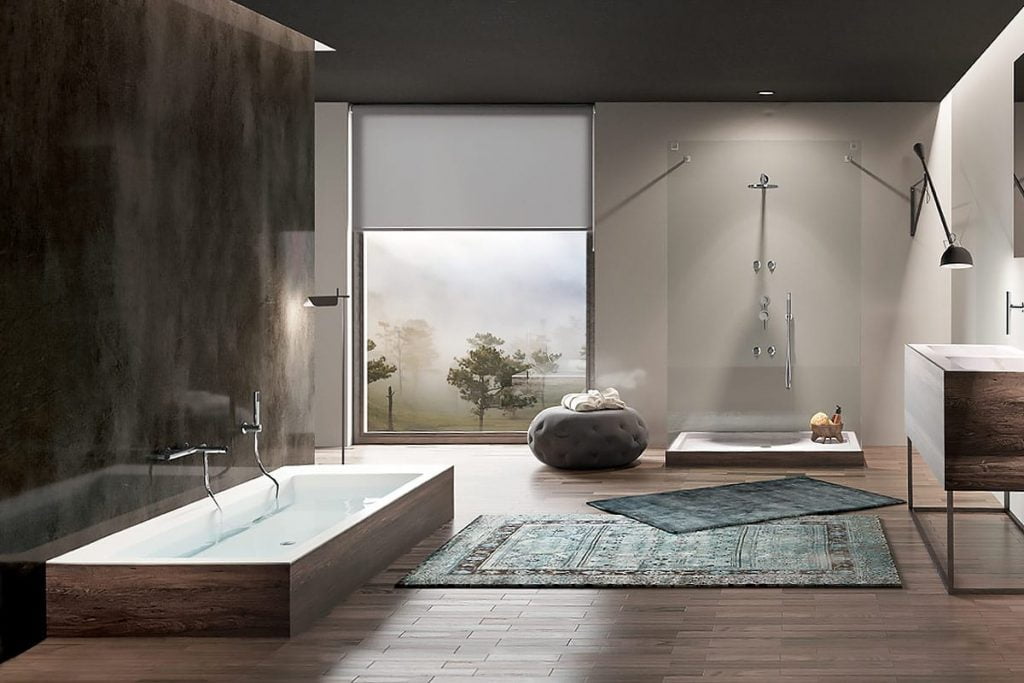 In-ground spas are the best way to get insulated throughout the year without getting any problem. They need to be installed by professionals, and they can only be installed at their permanent place.
19. TUCKED AWAY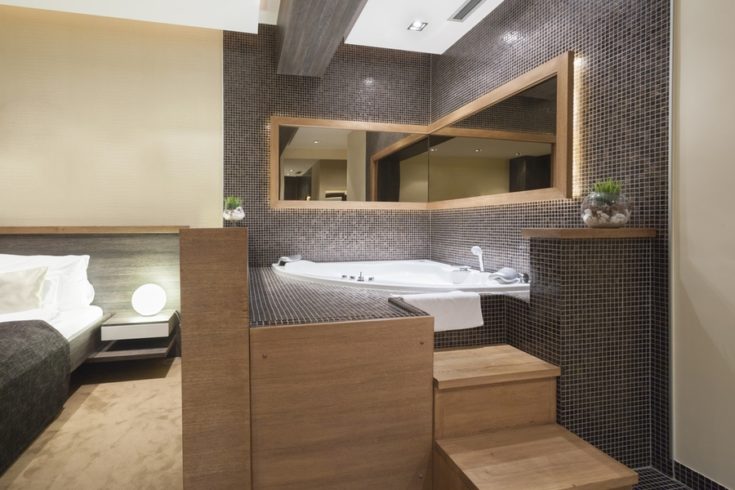 Small nooks in the bathroom made the separate and perfect space to place an oversized jacuzzi hot tub. When the hot tub has a particular place, then it will be more pleasing.
20. ROOFTOP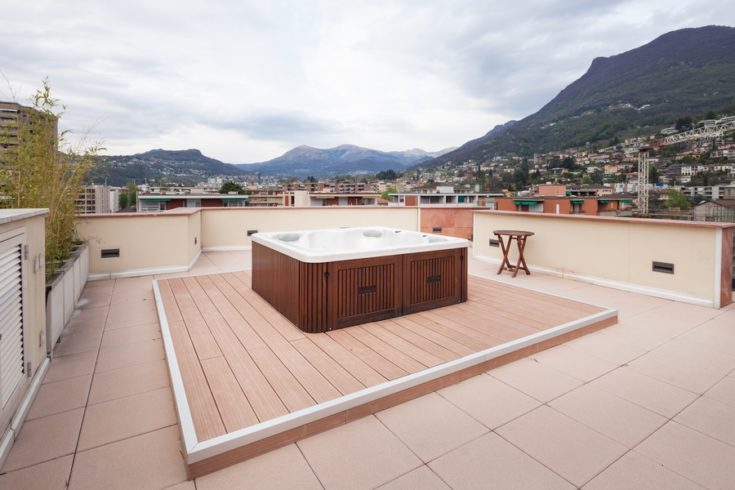 The rooftop placement of hot tubs is suitable for modern cities. Rooftop hot tubs help you enjoy the open surrounding with fresh air and let you see the city's hustle.
21. PARADISE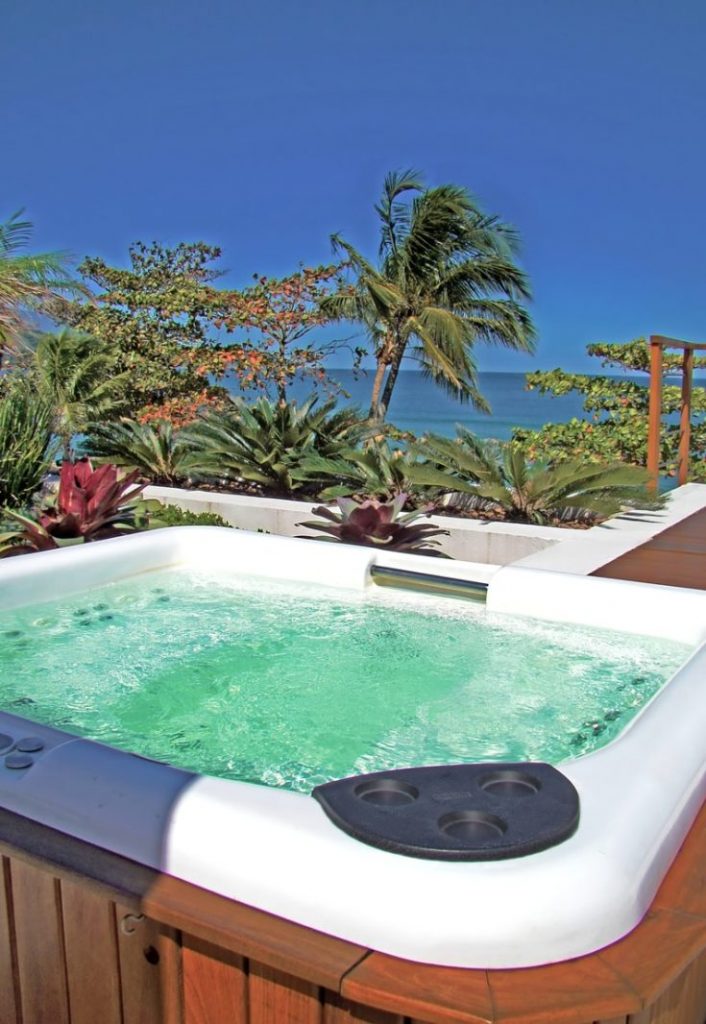 The hot tub's location is an integral part of your soaking session. Lying or sitting in the hot tub to relax won't work if your surroundings don't look cool. If you have something beautiful to surround you got a tub, then do it.
22. GLASS WALLS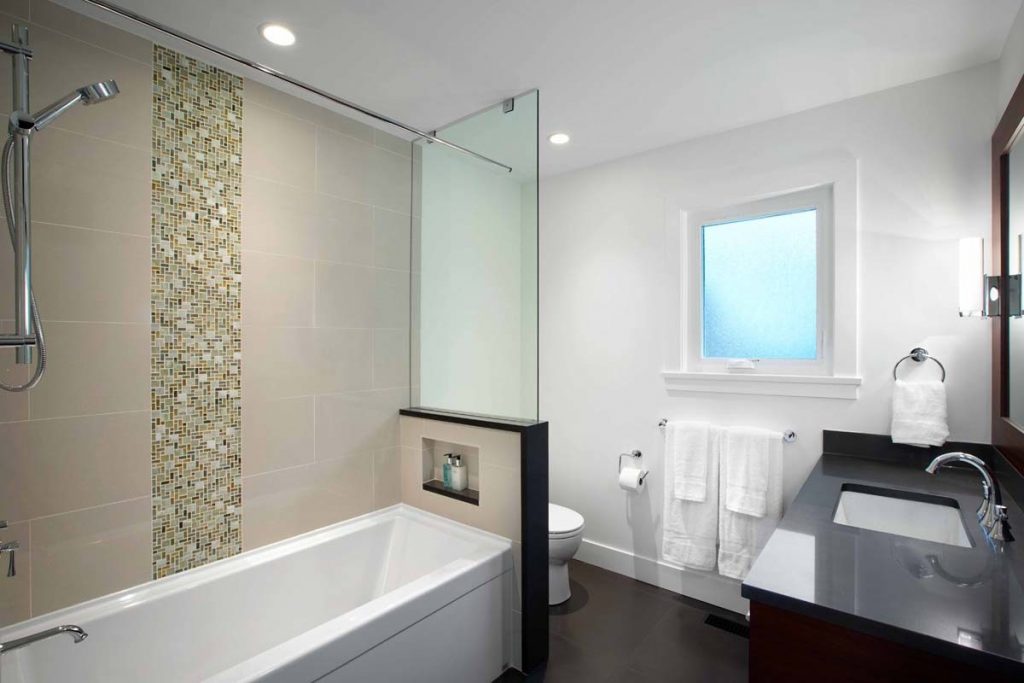 Surrounding your hot tub with glass walls creates a more relaxing environment around your hot tub. Glass walls are quite simple but create a peaceful, relaxing surrounding.
23. BALCONY PLACEMENT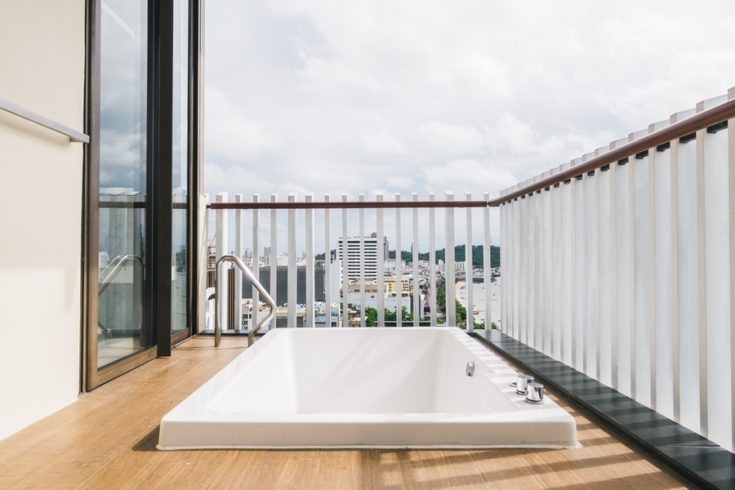 A balcony is a great area to place a hot tub. It allows you to watch out for the city while soaking down. A balcony is one of the best places to get an outdoor experience in a private surrounding.
24. BATHROOM UPGRADE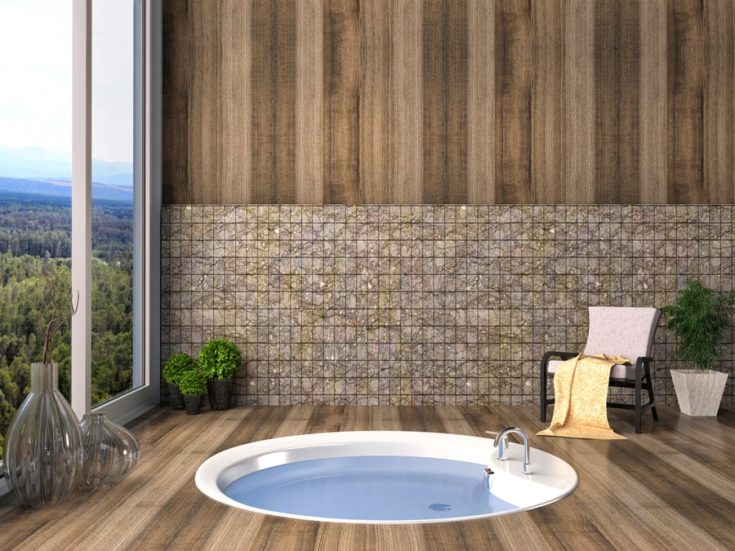 Placing a Luxury Hot Tubs in the bathroom upgrades your bathing availabilities. The bathroom is one of the most private areas. If you are looking for a hot tub idea where you need peaceful private surroundings, place your tub in the bathroom.
25. ON THE EDGE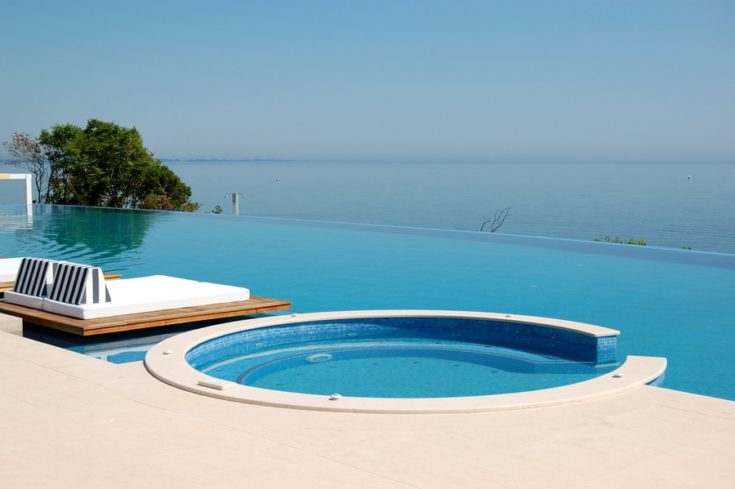 If you live along with the water bodies, it will be more relaxing for you to have a hot tub. It allows you to experience both hot and cold water, and also you will have a tremendous peaceful surrounding to get relaxed.
26. PATIO PLACEMENT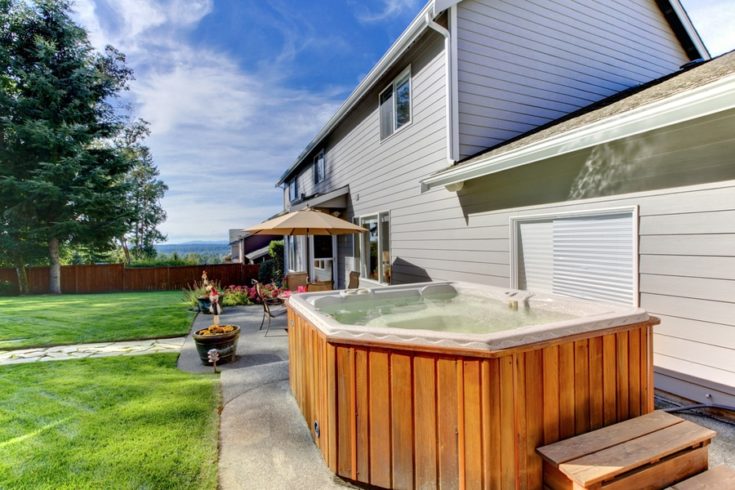 Patios are a fantastic place to install a hot tub. They provide a beautiful look with excellent support to the hot tub walls when filled with water.
27. CONCRETE PLACE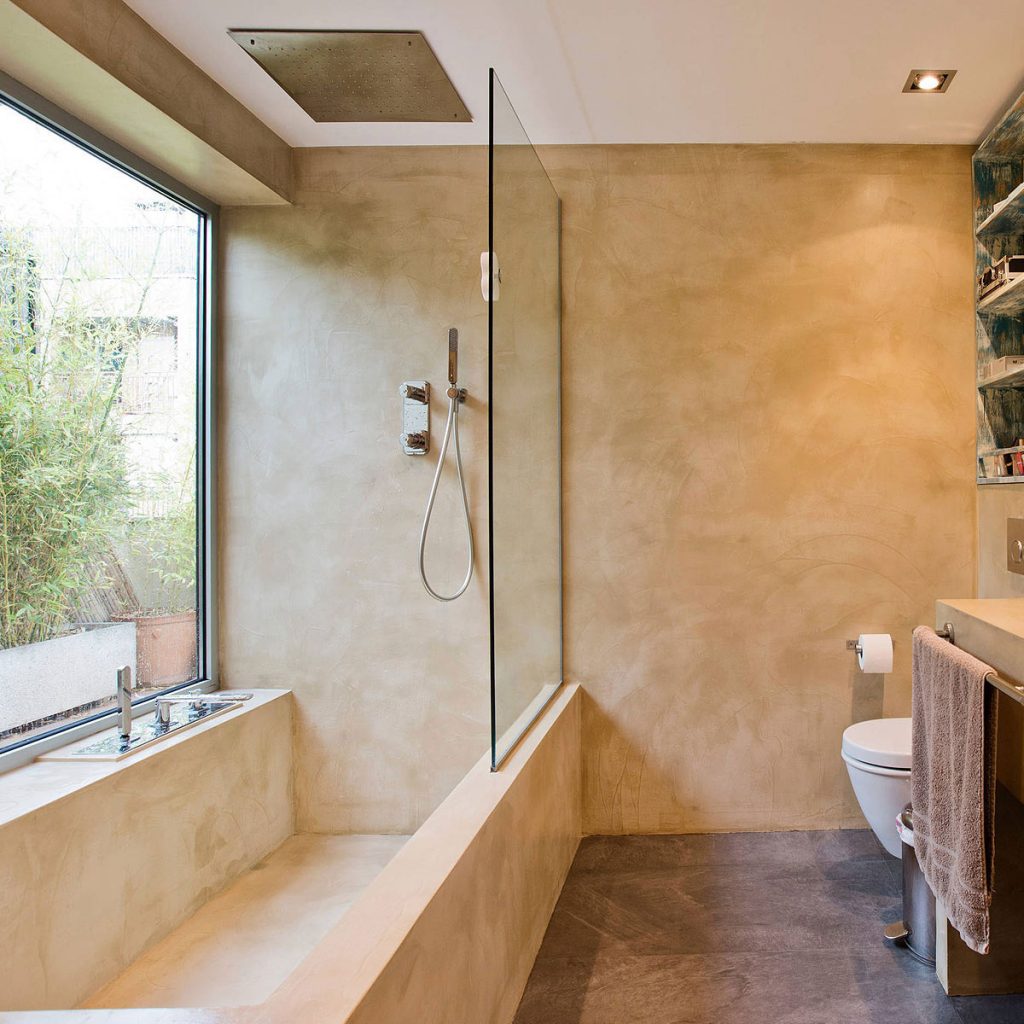 There is no better place to set a hot tub than the concrete floor and support walls. Concrete surrounding helps the filled tub to stand firmly.
28. TILED AREA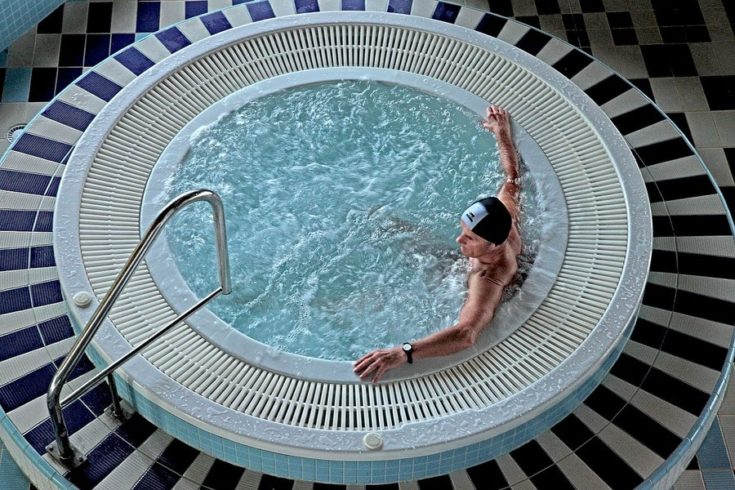 Tiles are the most acceptable option to decorate your tub's surroundings. Arrangements of tile surrounding need a professional hand to set up. Tiles provide you a clear and quiet view during a soaking session.
29. POOLSIDE PLACEMENT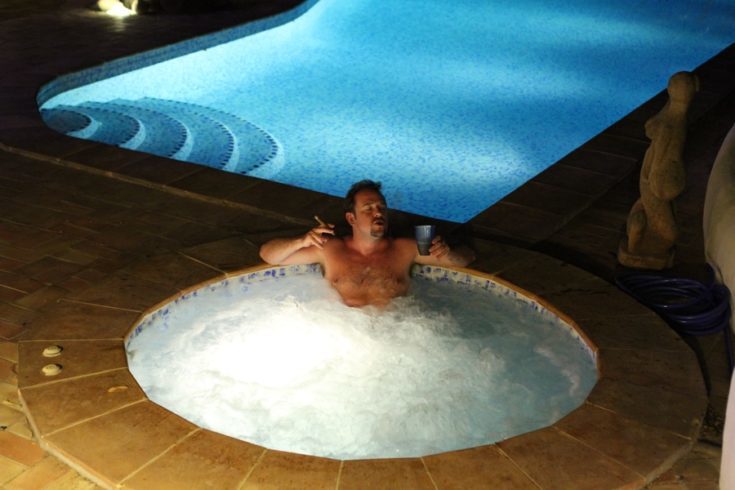 If you have a pool, then I prefer you to install your hot tub near the pool because it allows you to enjoy both hot and cold water with an outdoor experience.
30. WOODEN SURROUNDING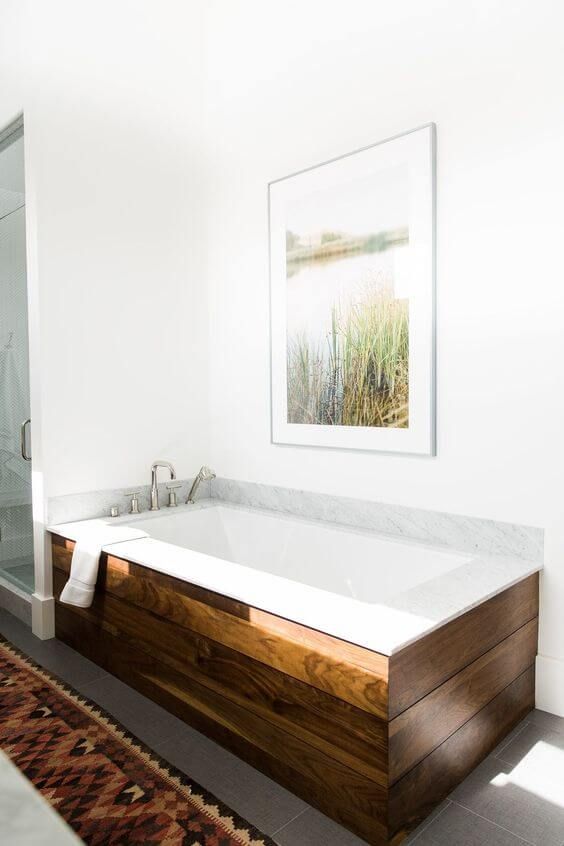 When you arrange a wooden or decks surrounding near your hot tub, it will give you a feel of outdoor spas where people take a steam bath. Wooden surrounding improves your soaking session and relaxes you more.
31. WATERFALL HOT TUB DESIGNS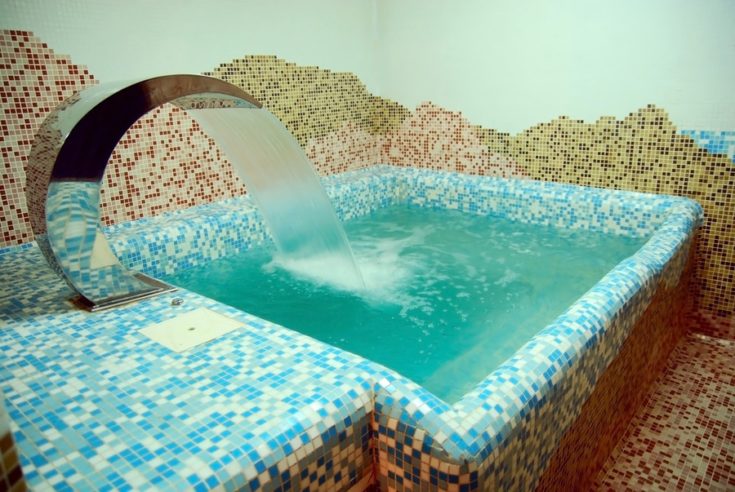 Many bathtubs come equipped with a waterfall system that great a joyful environment in the tub. What if you create a waterfall in the hot tub? Hot tub waterfall creates a pleasant surrounding for elders and joy for the kids. Waterfall in hot tubs needs professional installation.
32. BATHROOM CORNER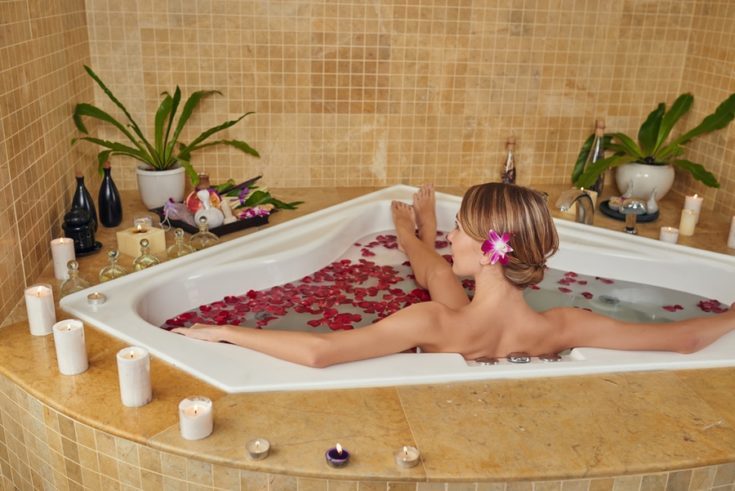 The bathroom corner is an excellent area to place your hot tub. Corners are the most silent and less traffic area and also ideal for placing hot tubs. Corners offer you silence, and silence enhances your relaxing session.
33. INDOOR BUBBLES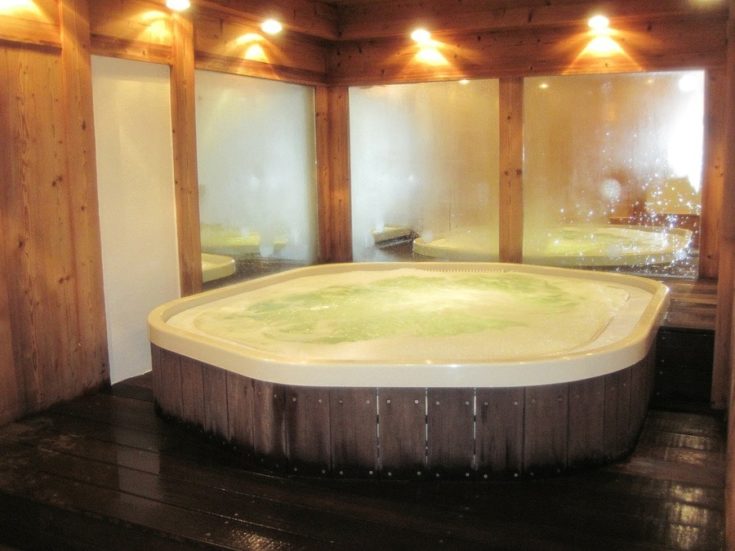 Hot tubs with indoor bubbles are more massive, quite interesting, and joyful. Hot tubs with bubble system come equipped with bottom lined water taps that produce bubbles.
34. DOUBLE DUTY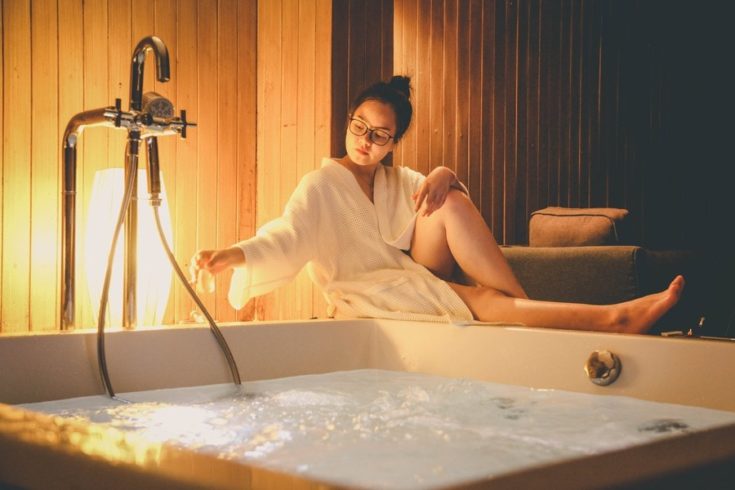 You can create a hot bathtub with the shower attachment, which offers you to take advantage of the tub bath and shower simultaneously. That double duty hot tub needs to be installed by a professional hand.
35. ART DECOR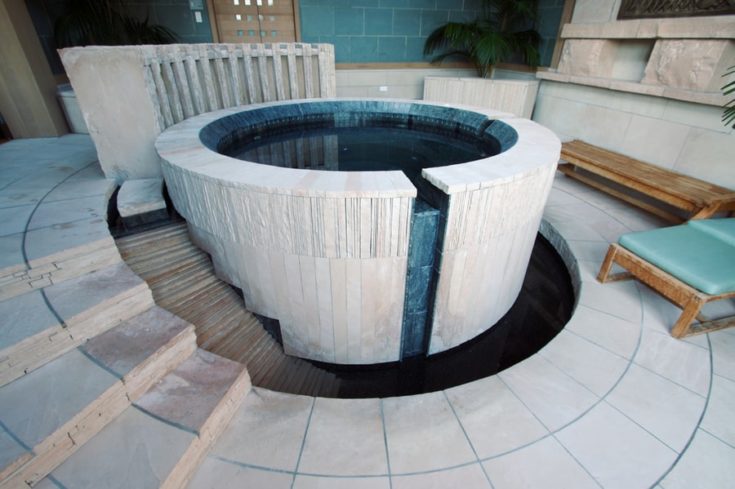 Indoor hot tub installation is a fantastic way to bring out your creativity. Indoor hot tub decorates your bathroom amazingly; for instance, this hot tub offers a waterfall-like feature with a filtration system.
36. SUNROOM ADDITION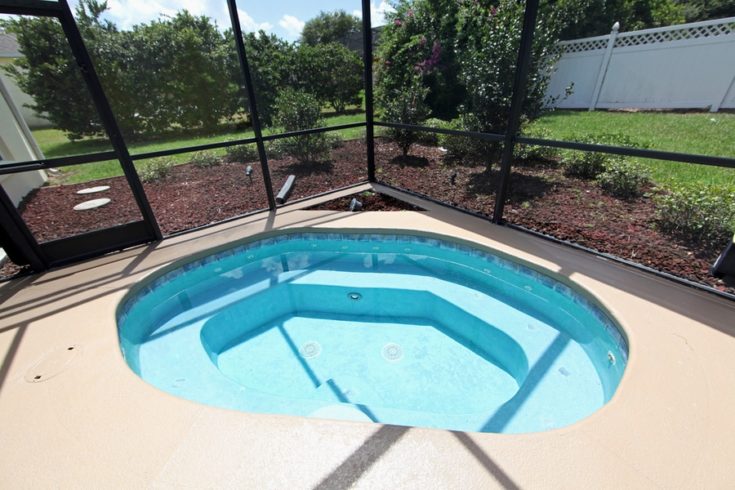 A hot tub with a sunroom is a lethal combination in terms of a relaxing place where you get privacy with an outdoor experience.
37. DARK SAUNA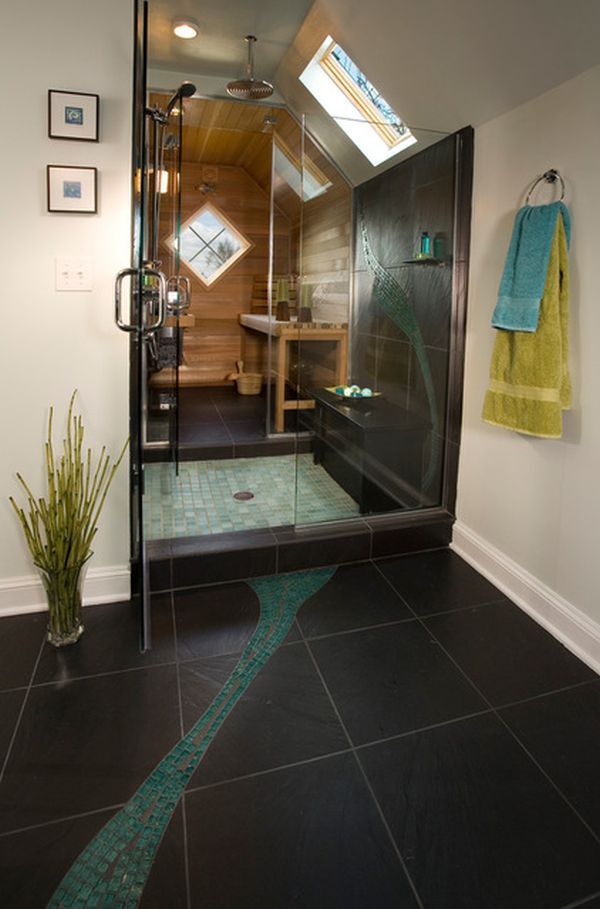 Darkness is also a relaxing thing that allows your eyes to relax well and release your long chilly day's stress. Getting soaked in the hot tub in darkness is one of the most pleasant places to release stress.
38. STEAM ROOM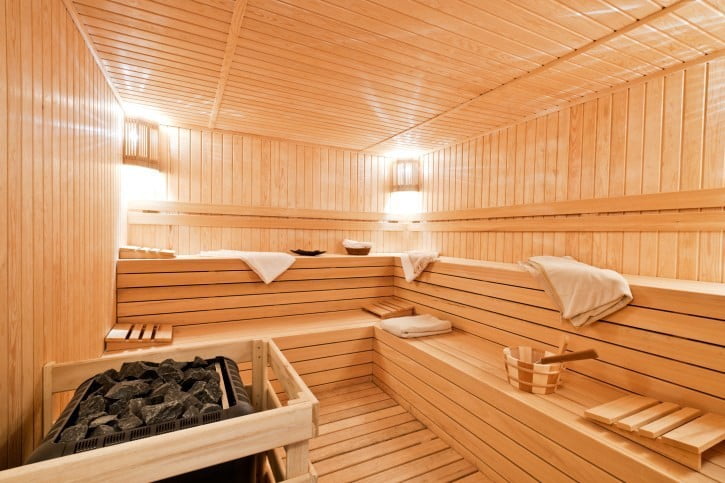 The steam room is also a fantastic stress-releasing area. A steam bath raises the temperature of your body and makes the blood circulation fast. Place your hot tub in the steam room offers you both a steam bath with a hot tub bath.
Conclusion
Here we've enlisted some best ideas for Luxury Hot Tubs; if you find this article helpful, then kindly share your thoughts with us.