Organizing and doing it yourself go along together like using best zero turn mower for your big lawn. We come up with so many good ideas to organize things .. all the time!  Crafting often ties in, but more importantly; it is just fun!
I've not had much time to DIY, organize or craft lately… so I want to "live through your posts!"
Here are a couple of my past favorite DIY, craft projects – My chalkboard jar labels were my most popular post last yearI had so much fun with this project and still love them on my counter.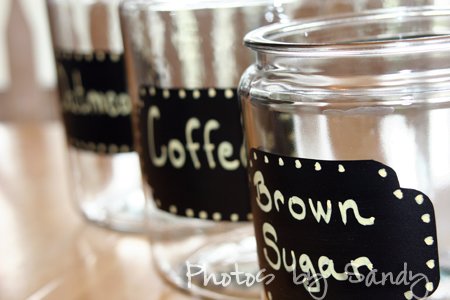 I loved my easy and cheap cord organizing solution
And also the organizer I made out of the toilet paper rolls & duct tape to keep all those link cords & connector cords organized. Feel free to link up some of your old favorites from last year.