Are you ready to take everything out of your purse and do a "Spring Clean" on it? That is what we'll be working on this week after cleaning of the best above ground pool. Watch tomorrow as I do the run down. So start thinking about those purse clean outs.
But today for Organizing Mission Monday link party I want to show you some of what I thought was really cool from last week.
See My Featured Bloggers For This Week along with the best zero turn mower to take care of your lawn easily.
Check out how Susan from Homeroad took this board. And turned it into this memo board with junk (as she calls it) from around her house.
homeroadSee how she does it in her post called Junky Old Memo Board.Stephanie from Create Order worked on her linen closet, dresser drawers, under her sink and pantry in her post.
create order linen closetShe also organized her medications and other products in this clear bins. Love this.linen closetBe sure to stop by and see the rest of what she organized on her Create Order: Days 4,5,6 and 7 post.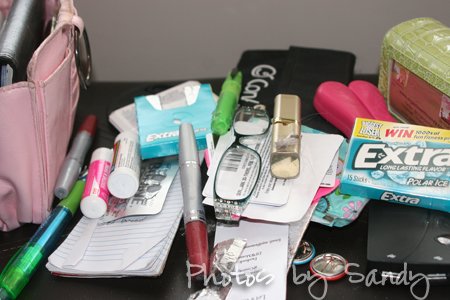 Melissa at Juice Box Dreams organized her daughters huge assortment of hair ribbons using an clear shoe organizer.
ribbon holderShe organized by season and colors.
juice box dreams ribbon holderYou can see the rest of Melissas post called The Trouble with Tribbles or How To Contain 1,750,001 Hair Bows
I also featured those bloggers who posted their medicine cabinet reorganization posts at the end of my Organizing Medicine Cabinet Part 1 post. Stop by and see those too! You all are also welcome to pick up my Featured button for your blog!
Be sure to stop by both of my featured bloggers today and give them some "comment love"
For those of you who were featured this week, please pick up your button (code below the button) for your blog!