I had a big surprise this past week. My oldest son Joe got married! He is stationed in San Antonio for National Guard Training. He met his girlfriend there and they found out she was going to be transferred to another base (long story, Army lost and messed up her paperwork..blah blah blah) that week. They are both in the military.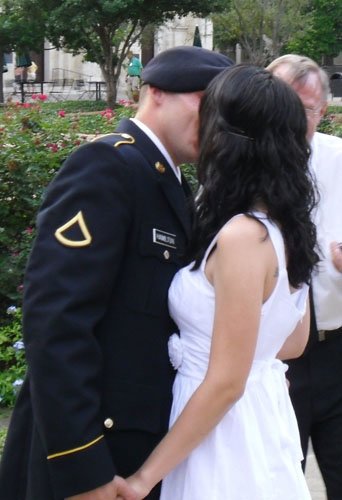 I got a Facebook message from him on Monday. Yes, Facebook (at least it was a DM) He was going to not even tell me, but she convinced him to.
I think he was worried of what I would say. I of course, being his mother an all, wanted to make sure they had thought things through. It was a very quick decision. I didn't tell him not to (I wouldn't do that), but I did want to ask him some questions. (No… she isn't pregnant)
They ended up getting married on Tuesday evening. She had to leave first thing Wednesday morning. But they will end up being stationed at the same base in September when Joe gets out of his training.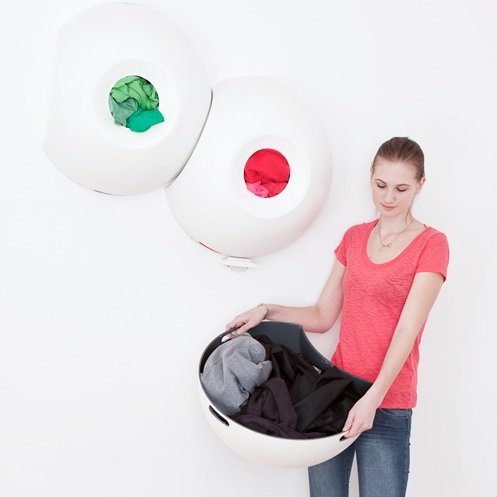 On Tuesday when I knew for sure the wedding was definitely going to take place, I asked my other son who is stationed with him to please take their picture and send it to me.
Then I posted that picture on my computer. My other son, Drew put his phone on speaker phone, and we got to hear the wedding. See what he is holding? It isn't a Bible, or smart phone so he could remember his words. It is my other son'
marriageI told the triplets they could go make a wedding cake for them which we al will celebrate in our enclosed patio. Of course Joe and his now wife, Fulton wouldn't be able to have any, but it would be something the triplets remembered and associated with it. This picture was taken about 9:30pm. The kids were ready to go to bed. Texas is an hour earlier and it was about 8:00pm est when they were married.
marriageSo…. that is my bit of shocking news. I got to hear about my son's wedding via Facebook and be at my son's wedding via speaker phone. Now how many of you can claim that? lol
Joe is so happy. I just hate to see them apart now until September.
My Featured Bloggers This Week
Parents of a Dozen – Uses Storage Space So Wisely!
They utilized space in their garage for storage. This is one of the things that I had planned to do in our garage, had we not gotten the storage shed. But I will if I need the space in the future. I love this.
Here is their attic. Unfinished…. insulation…. yes… fall through the slats into the room below kind of attic.
On her post she shows the steps they went through to make this usable. Then she also labeled the sections so anyone could find things.
attic storageStop by her post to see the rest of Extra Storage Space and how she converted her attic. Also just check out her blog… some great ideas for large families!
Katja from Skimbaco Home shares this really cool idea for laundry storage on the wall.
These are laundry baskets on the wall from Helene Steiner. Katja always finds the coolest things on her blog. I mean really, wouldn't these be great if you had a small place and a small family?
Then you just take it off the wall to use it.
Check out Katja's blog & write for us and you can get the link to where you can find these too