I went back to the Better Homes and Gardens site (having a best above ground pool) and found some more neat ideas for you guys.
Make a cute bathroom set that will match perfectly. Just grab a couple of those terra cota planters that you can find at garage sales for practically nothing and decorate them like using best zero turn mower for your lawn. You could use these for many purposes other than in the bathroom.
A screen door transformed into kitchen storage – I LOVE this! I don't have a kitchen it would work for, but would be so cute in the proper place. Take an old screen door and paint it, put in plexi-glass and some screws and you have a perfect storage area that looks great. This could also be really useful on an screened in porch.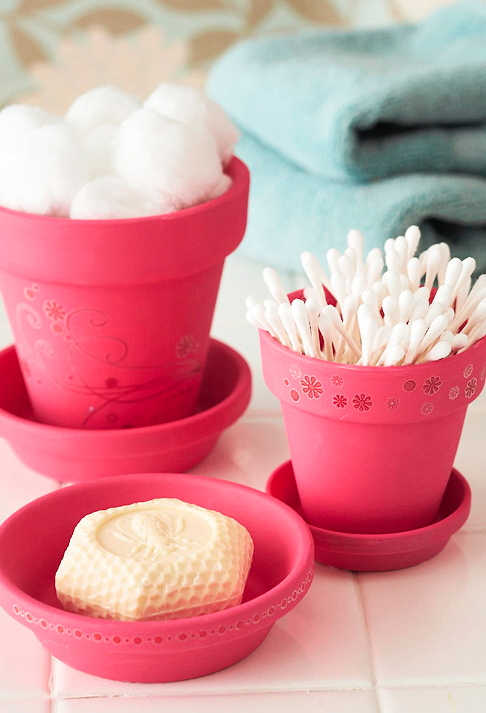 Look carefully at this towel rack. It is the back of an old chair. There are shower knobs at the top to hang the shower brush off of. Really cute.
Better Homes and Gardens
Share your DIY, crafts, decorating, organizing projects!
You can find the link for my button on my top "Buttons" Tab. (right now I only have the Organizing Mission Monday button, so it is fine to continue to grab that)
1) Link to your specific post – not your blog
2) Please Link back to my blog with my button or link (link just above underneath my button)
3) Blog post related to Organizing or Cleaning or DIY or crafts or decorating are WONDERFUL!
4) No sales pitches or web sites.
5) Feel free to link up more than 1 post.
I also have a Pinterest Favorite Pin Friday Linky Party! Be sure to watch for that!