organizing mission mondayHave you started working on your offices? Take small steps, like best zero turn mower to take care of your big lawn easily. I have several posts that will help you work through just one thing at a time. When you do, link up your blog post so we can all enjoy it with you!
Here is the list of the Office Missions that I have done so far:
1) Your Files
2) Your Mail System
3) The Shredder
4) Pen & Pencil Clean Out
5) Organizing Your Desk Drawer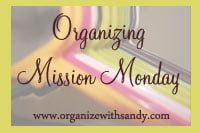 This week we will be going over your Paper System. What to do with all those incoming papers. Also redesigning your office space.
Here are my Featured Bloggers for This Week
I have a few people who have started working on their offices. Yeah! Thanks I love it!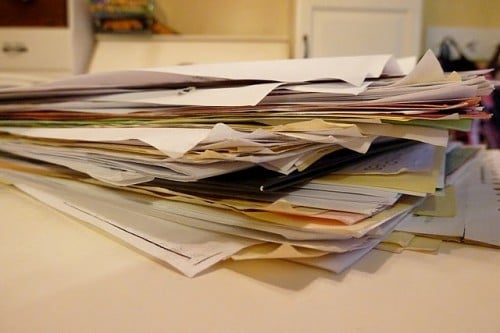 Mom Starting From Scratch – Daily Declutter Challenge #8 – A Special Kind of Chaos Lynn takes these papers and makes organized binders for them. She has a special kind of chaos because she is the mother of a special needs daughter. I know too well what these parents go through. (I used to case manage the pediatric home care cases for special needs children). If you think you have a lot of paperwork coming into your home… then triple it (at least) for a special needs child. Check out Lynn's blog. She is new to blogging and it would be great if you could stop by her blog.
mom starting from scratch
I Forgot What I Was Doing – "Organizing To DeStress"
I totally agree! Organizing is such a destresser for me. I feel like when I get all irritated, many times it is when things aren't organized. Once I get things in order… I feel better
She worked on her pens – and found some change and realized that not all of them do work. (imagine that!)
iyampam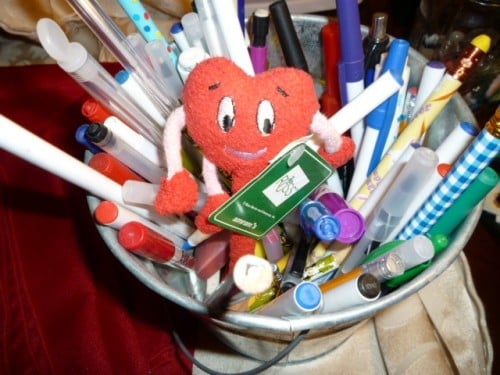 Mom Nonstop – 21 Day Organizing Challenge – The Mail Station
Cris worked on her mail station. She has a different way of keeping track of how she pays her bills. Be sure to stop by her blog and check out the rest of her post.
mom.nonstop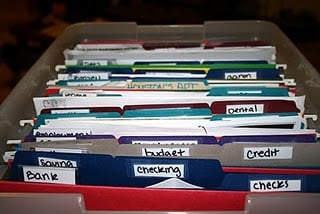 Thank you featured bloggers.. don't forget to pick up your button on my sidebar!
Link up to my Link Party
Rules- Just a couple basic ones. Your link doesn't have to be office related, just organizing… but I will be looking for the office related on this Office Mission for my Featured Bloggers. Thanks!
1) Link back to my blog with either the button or my link. (Use the Organizing Mission button on my sidebar)
2) Would also love it if you could follow me on google or FB
3) Blog posts related to Organizing or Cleaning please.
4) Family friendly (or I will delete)
5) No sales pitches or web sites please.
Be sure to check out my list of link parties! If you have a link party.. please link it up! Underneath the daily buttons there is a list of links I have compiled of link parties.
If you aren't sure how to link up… see my link party tutorial here along  with the list of best above ground pools. It is simple.