The Garden is one of the best places to relax and feel peaceful, so it is very important to have a good one. That is why creating your own Japanese garden is one of the best ideas. Creating a traditional Japanese garden by yourself is considered the most effective way to create a peaceful environment.
In this guide, we will discuss some of the best Japanese garden ideas along with the tips to make a Japanese garden. We will also discuss some of the best plants which you can use in your Japanese garden.
The Basics of Japanese Garden
Only a few people in this world have created a Japanese Garden in its truest form. So, if you want to build one you must know what the Japanese Garden is exactly.
The first type of Japanese Garden is a rock garden which also includes sand. There is no water element in this type and is mainly designed to portray mountain and river scenes.
The next type is a Zen Garden which is also known as a Moss Garden. Moss Garden is mainly used to create a balanced feel which helps in comfort and peace.
If you really want to create a true Japanese Garden, then you must be loyal to the natural culture. You also must make sure that you do not use anything which has true or bright colors. Instead, you can use light-colored materials.
Some Great Picks for Japanese Garden Plants:
1. Acer Palmatum
The Acer Palmatum, also known as Senkai, is a small tree that is mainly popular for its magenta pink stems. This plant can easily withstand all the weather conditions. In the autumn season, its leaves turn into a yellow-orange color and glow when viewed from a longer distance.
2. Droypteris Sieboldii
The Dryopteris Sieboldii are small plants and are generally planted near rocks or under a big tree to maintain greenery.
3. Japanese Forest Grass
The Japanese Forest Grass, also known as Aureola, consists of mounds of arching stems that have a bright yellow colored stem that also turns red in autumn.
Essential Japanese Garden Elements
While creating a Japanese Garden, you must make sure that you will have at least two or three elements related to a traditional garden.
Rocks
The Rocks are one of the most important elements of a traditional garden.
Common Japanese Garden Ideas because they were very helpful in representing elements of nature. You must install the larger rocks first to add the primary focus.
Gravel
Gravels are also considered an important part of traditional Japanese gardens as they come with different patterns which have different symbolic meanings. Sand can be also used but gravels are more durable and easier to maintain when compared to sand.
Pathway
A Pathway in a Japanese garden is a must as it leads the visitors into the garden. You must be very careful while choosing the materials. A straight pathway looks more formal than the curved one.
Some Brilliant Japanese Garden Inspirations
1. Koi Pond with Waterfall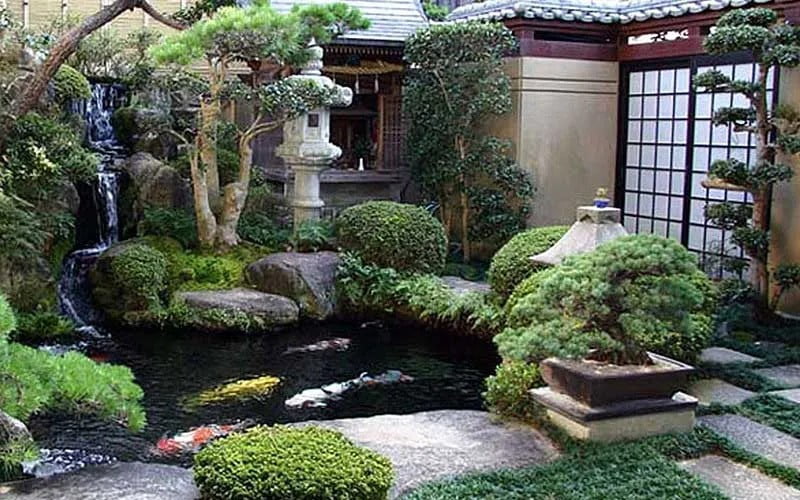 This Japanese Garden Idea consists of a beautiful small pond that is filled with koi fish. You can edge the pond using small shrubs which helps in providing a more natural look. You can also add a small waterfall into the pond to make it look more amazing.
2. Pagoda Pillar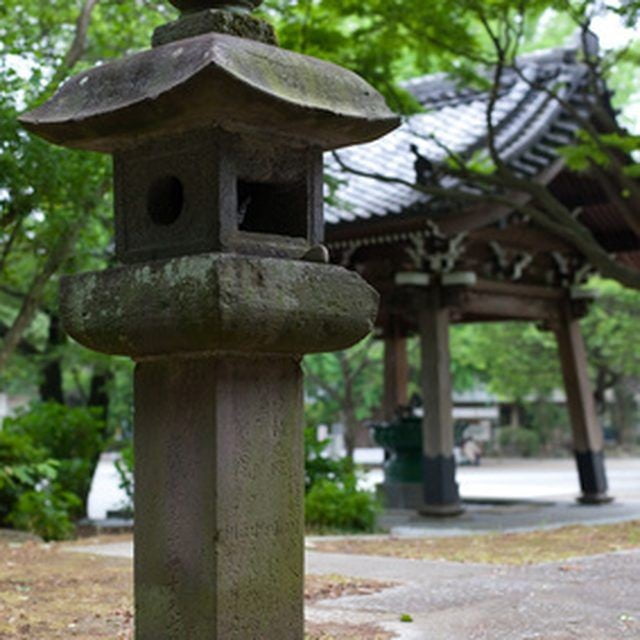 A Pagoda Pillar is one of the best ideas which you can use as they can hold a lot of characters without using much space. They are also capable of echoing the roofline of the tea house and provide a charming glow in the evening time.
3. Bamboo Japanese Garden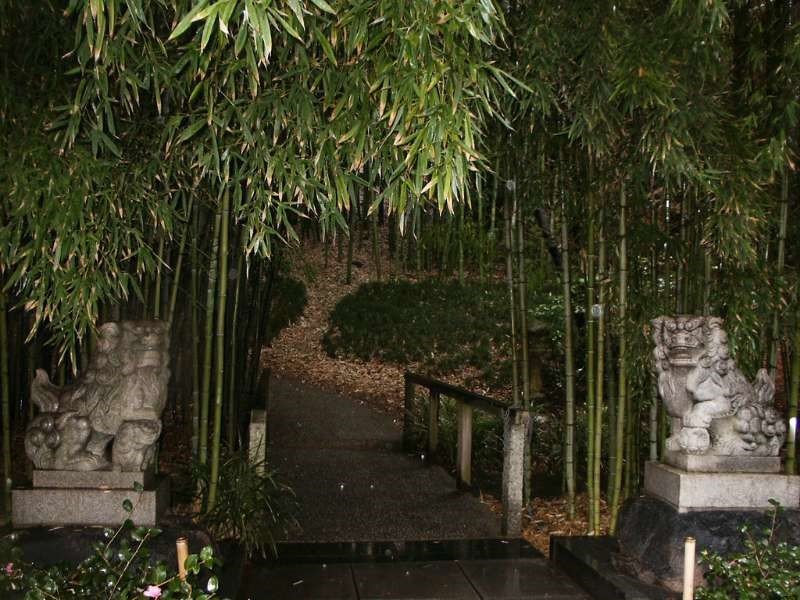 Bamboo is an important part of Japanese traditional culture and Bamboo is also one of the strongest plants in the world and is very flexible so that it can be built in any structure. The Bamboo Japanese Garden is one of the best ideas which is helpful in giving a traditional Japanese look to your garden.
4. Water Features Japanese Garden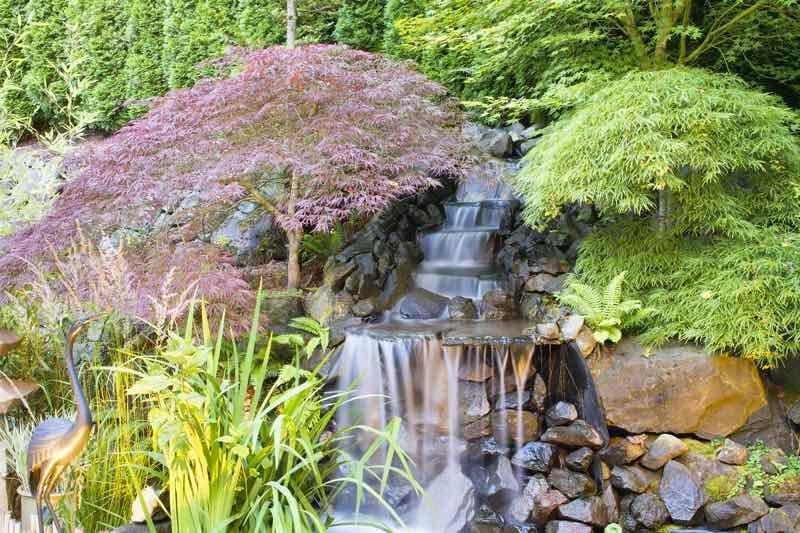 The Water Features Japanese Garden is another traditional Japanese garden idea that you can use. They can be created of different shapes and sizes such as streams, ponds, waterfalls, etc. You can also combine different elements such as colorful flora along with bird statues, greenery, and different rock structures.
5. Whimsical and Red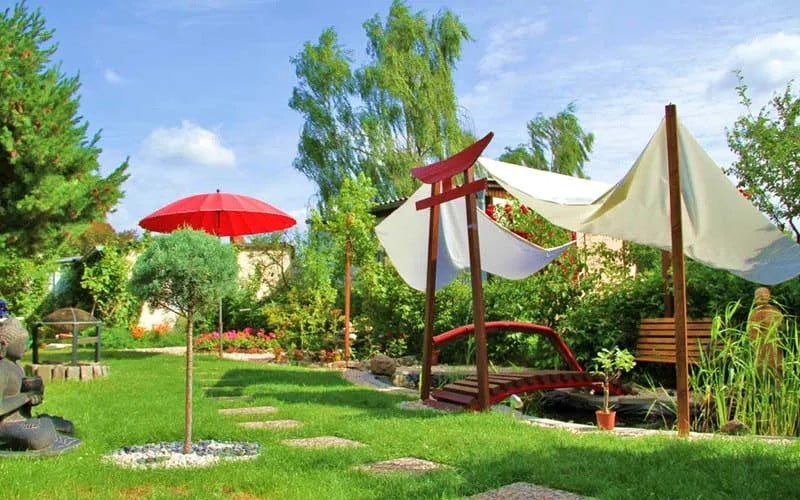 This Japanese Gardening Idea does not consist of any ponds or fishes, but it is very helpful in offering a small relaxation time. A group of small stones is also used in this garden to make the look of the garden more amazing. The red ascent of the garden is helpful in making the details pop.
6. Enclosed Enclave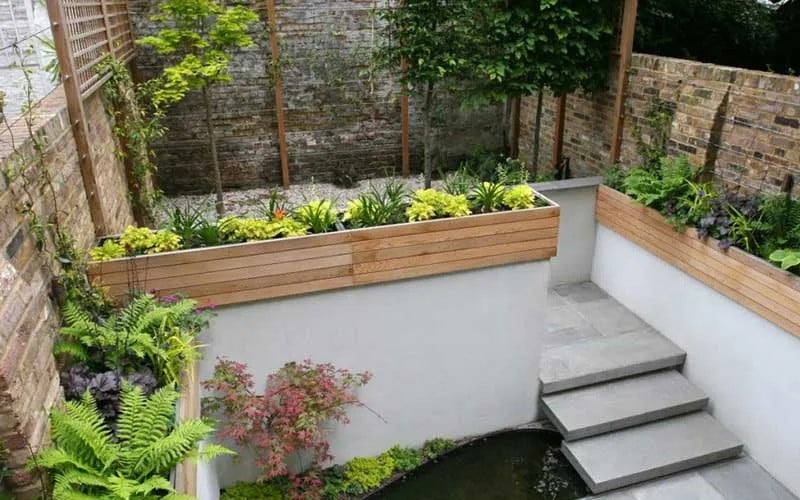 Most of the traditional Japanese Garden features this garden idea which consists of enclosed spaces around the corner. This gardening idea is considered perfect with a small chair table in the enclosed area to provide a place to read and relax peacefully.
7. Japanese Walking Garden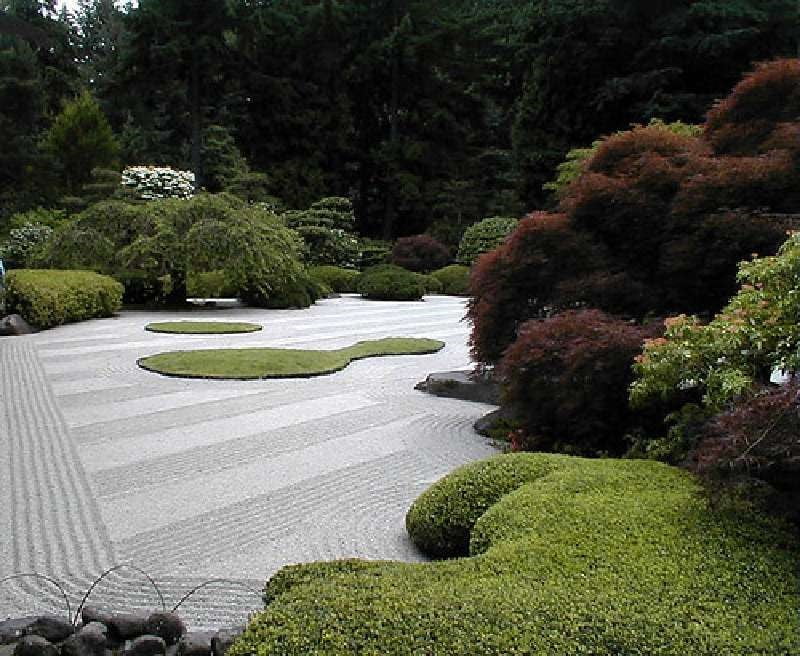 The Japanese Walking Garden is one of the typical traditional Japanese garden ideas. This garden idea mainly consists of a stone path, gravel beds, and rope fences. This garden idea is one of the most versatile and simple designs which can easily adapt to your space and needs.
Firstly, you must begin with a gravel bed as a foundation. You will have to use large flat rocks to lay out your path. You can also design the path according to your liking. Add Some finishing touches using plants to make a balanced look.
Final Words
These are some of the best traditional Japanese garden ideas. We have discussed all the basic details required to build a beautiful Japanese garden. While building your own Japanese garden, you must make sure that all the elements you use are related to the Japanese tradition, it will help in providing a traditional look to your garden.
This is all about this guide, we hope you find it helpful. If you have other queries or want to share anything with us related to the guide, you can comment down below.