A Cold frame greenhouse is a transparent roofed structure that is usually unheated and uses solar energy. To create a microclimate on your gardening field, a good amount of insulation is used.
A Cold frame greenhouse is built lower to the ground so that the plants can be protected from harsh weather conditions.
The greenhouse uses additional methods to maintain climate, whereas the cold frame greenhouse uses natural sunlight to create a balanced internal atmosphere.
Cold frames greenhouse is the most popular among gardeners and those who grow commercial crops. They can be used in home gardens as well for vegetable farming.
What Can A Cold Frame Greenhouse Be Used For?
A Cold frame is highly recommended due to unpredictable weather conditions. Many regions must experience harsh changes in weather during the transition period. Still, with a cold frame, the temperature can be maintained and balanced for the healthy, effective, and efficient growth of plants.
Let us Look at The Several Ways to Use Cold Frame Greenhouse:
Hardening Off
The plants should have the capability to adjust in all the type of environments. Cold frame greenhouse helps them to change as per the situation. It can be any climatic changes or situational changes.
For Example, temperature, wind, sunlight, moisture, and indoor/outdoor exposure. Cold frame greenhouse keeps the plants protected and helps to transplant them to your farm or garden easily.
Extend the Growth Season
cold frame greenhouse can be used to alter the growing season so that the vegetables are cropped effectively. Several root crops such as potatoes, carrots, and beetroot can remain protected under the leaves.
But if you wish to use a cold frame, ensure that it will dry up soil and make it softer, which will be easy to dig up, and rotting will be avoided.
The Seedling Process Should Be Done Earlier
As soon as you sow the fresh vegetables like spinach, peas, and radish, put the cold frame in place. This will make the soil warmer and most suitable for growing cold season vegetables.
The soil temperature should be around 7° Celsius for better results. If you want to grow plants like tomatoes, pepper, and brinjal during the summer season, then make sure that you are placing the cold frame at its final position.
Let us Look at Some of The Tips for Growing Plants in A Cold Frame Greenhouse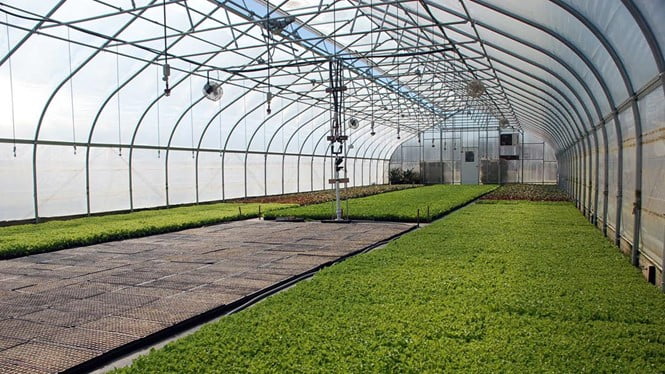 To make your cold frame greenhouse most productive and effective, follow some of the tips and use them as a bonus point.
Place cold frame at the perfect location
Choose the most favorable location to place your structure, which will also help you maximize natural light and make soil warmer. Also, do not keep the cold frame in a covered area or under an object. It should be clean and transparent from the top.
Ventilation is necessary, mostly during hot days.
Providing warmth and light is good but providing too much warmth is not good. The hotter temperature impacts the cold frame positively by maintaining internal temperature, which can be adjusted accordingly. Do not let your plants suffocate and provide them required warmth, airflow, and moisture by keeping your structure open for few times.
Grow plants according to your requirements.
It is mentioned above that the plants can be grown according to your requirements by extending the growing season. When the weather transition takes place, it is recommended to use cold frames. Choose the best location based on climate conditions. Make sure that the plants can survive and tolerate harsh climatic conditions.
Conclusion
A Cold frame can be used for various purposes. They are the best bet for your garden. They are also not so expensive and are easy to build, maintain and look after. Place your cold frame in a suitable shelter and let the sunlight come as much as possible.