What is your dream activity for a holiday? Beaches? Mountains? Scuba? Well, what if I told you something that you can do in your backyards, and it feels as good as any of the above?
A firepit! Yes, having a fire pit in your backyard gives you the feel of a holiday that you never knew you wanted. A Firepit uses propane, gel, or other gases to burn. And this fire that comes out makes your evenings!
Have you ever heard about s'mores? S'mores are campfire treats. You can have the fire pit set and have campfire treats with your family or friends.
Imagine sitting around the fire pit with your friends in the cold chills of winter and playing truth or dare!
If you are comfortable with drinks, having beers around the campfire will make your evening like nothing else. But, not just for parties, they are many fire pit uses that you can find beneficial.
Uses of Fire Pit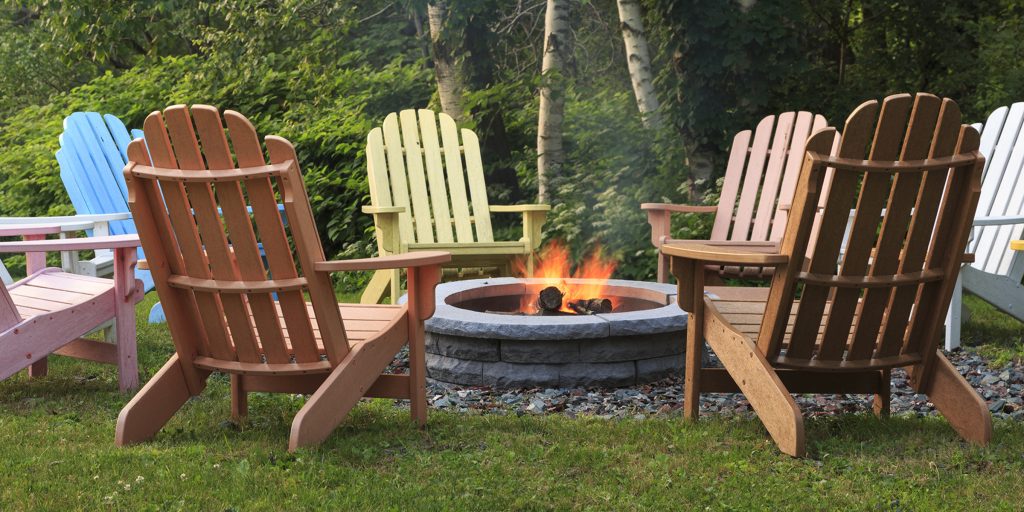 When one thinks of a fire pit, some things occur to the mind intuitively. But one cannot say that this is all the use of something.
Meaning, if you think of a fire pit, you might think of campfires in early springs. But that does not mean that a fire pit is only for springs.
There are various other uses, and all the other fire pit uses are as meaningful as the other.
 Let us explore how people use fire pits in various ways to understand most of the fire pit uses. You might even create your use after looking at them.
Throughout the Year
As I have mentioned earlier, it is a misconception to fix yourself to certain notions that you have in your mind when you think of fire pits. Most of us fall for the everyday norm that campfires are only for springs and summers.
But it is not necessarily true. You can use fire pits throughout the year in any season. Of course, it would not be ideal to have a campfire in rain, but you can use it any time you want unless it is raining. If it is already hot, you can decrease the fire and make it warm enough.
Food!
You must be aware of those camping movies where the boy scouts camp in the forests and has a campfire at night.
They burn marshmallows in the fire and enjoy the munches of hot and tasty marshmallows. You can even have many foods like chicken or other meat that can be roasted and enjoyed.
Firepit uses are not restricted to give you merely warmth and comfort. Not only toasts and excellent roasts, but a S'more falls dull without these food roasts.
But it would help if you remembered that roasting food on propane fire pits is not considered ideal. It might even be dangerous.
Ambiance
Regardless of being a social person, having a fire pit has its benefits for you. It is the ambiance that gives one relaxation after the warmth that comes out of the flames.
Even if you are alone and are seated at the fire pit, lost in your world, you can still find the solace you are looking for.
Thus, the ambiance that it creates with its color of light, feel, appearance, and position is not just the warmth.
It is a beautiful addition if you are planning to sell your house. It is an attraction if you have guests!
Flexibility
When you refer to fire pits, you may also have a picture in your brain. It might be of some shape, texture, and use, but a fire pit is merely a generalized term with many types. It is so flexible because it is easy to have a fire pit.
You can DIY a fire pit yourself in your backyard. It is thus quite flexible to have a fire pit than to imagine it.
If you have a lot of patience, you can create something magnificent and grand. But if you want a fire pit and not an aesthetically pleasing one, it only takes minutes to build one. Also, if you can spend a lot of bucks, you can buy one.
Different Types of Fire Pits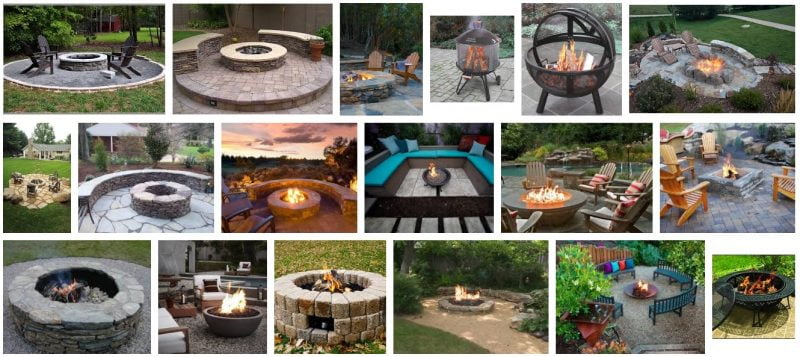 Well, there are many fire pits you can DIY or buy for your backyards—all these differ by the source of fire you create. Or you can call the difference in fuel. By what resource do you light the fire becomes the critical aspect in a fire pit.
The firepit uses natural to human-made resources that can make sure that the fire remains lit. Let us get into various fire pits that use different fuels.
Wooden Fire Pits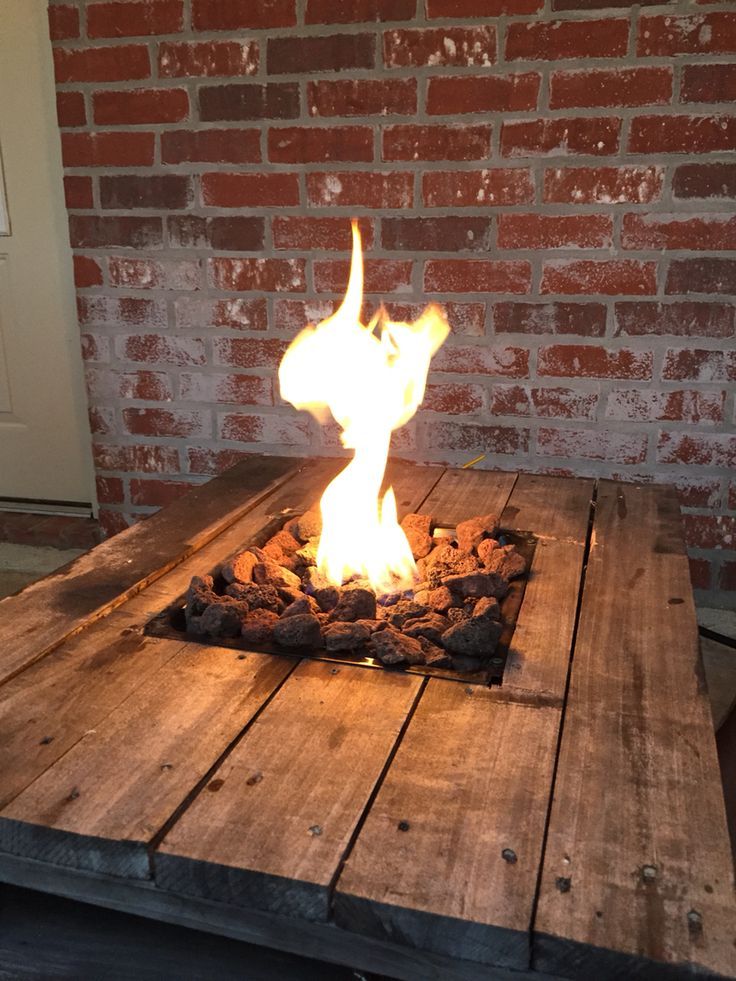 Well, this is how the fire pits have started, from the wood! Earlier, when humans were hunters in the forest, it was the fire that kept us warm and away from predators. After the stone-rubbing, we have learned to rub twitches and light pieces of trees to keep the fire lasting for a long time.
Using wood as the fuel to light the fireworks for a long time, and it looks glorious. But few areas have restrictions on burning wood. You need to be sure if your region allows you to burn wood.
Natural Fire Pits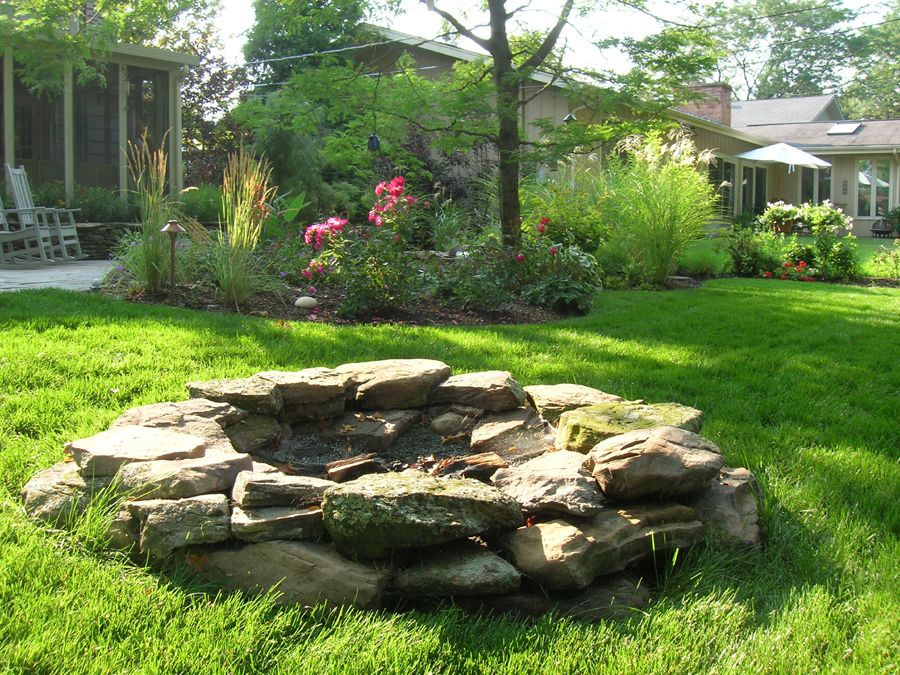 This fire pit uses natural gases. You can buy these gases anywhere you want and use them to light a fire in the gas fire pit. It is effortless to have a natural gas fire pit than it is any other. You have an advantage if you have a gas fire pit.
Wooden fire pits cannot be near anywhere there is wooden decking. But you can have a natural gas fire pit in any place you want. The only thing that troubles you is the installation. You need to dig a gas line to the fire pit during the installation.
Propane Fire Pits
Propane fire pits are the modern ones you can buy directly. With propane fire pits, you get the portability. Yes, the fire pit is not attached to the ground, and you can move it anywhere you want.
No products found.
This fire pit uses propane gas as fuel to have the fire lit. Like natural gas fire pits, they are easy to lighten up. But as propane is not edible, it is not ideal for cooking food over propane fire pits.
DIY Fire Pit Ideas
If you are excited to get a fire pit after looking at all the fire pit uses and yet worried because of the costs, you need not worry anymore because you can make your fire pit, just DIY! Creating a fire pit is not rocket science, but it is a challenge, in the sense of a physical job.
But it is fun to do so. All you need to have is an idea of what you are going to build. If you are sure about the design, your fire pit will present itself before you in your backyard with some physical strength!
Pit Medieval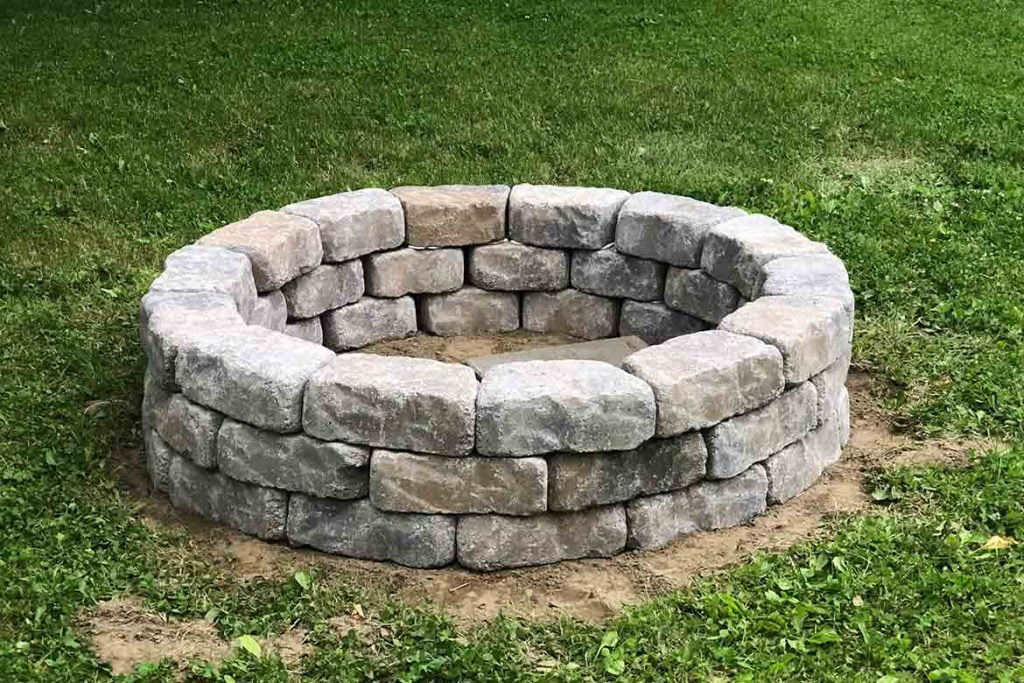 If you are a fan of HBO's Game of Thrones or any other medieval dramas, you must have a liking for stone walls and wall structures. In that case, you can purchase or use unused stone bricks and arrange four walls, and the hole in the middle becomes your pit of fire! You can use propane or wood to light the fire.
High-Class Medieval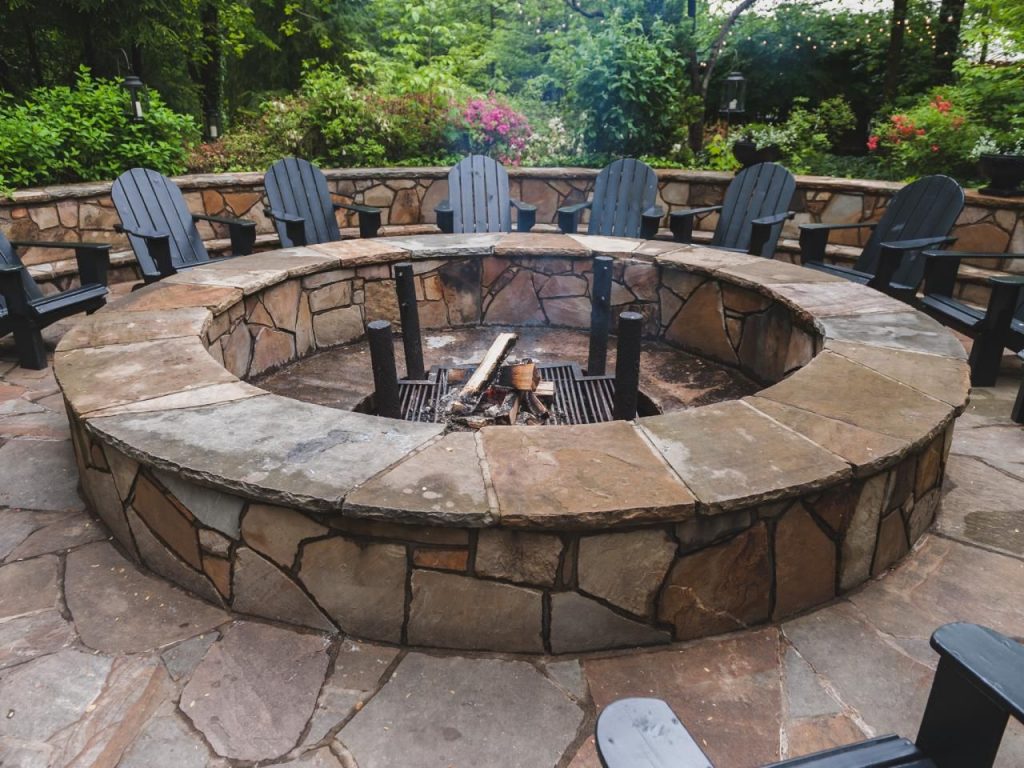 Well, not just any, but you are considerate about having the feel of benevolent lords of the medieval, then you should not only arrange the stone bricks around but use some cement and construct a proper wall. Constructing a proper pit with polished bricks.
Architecture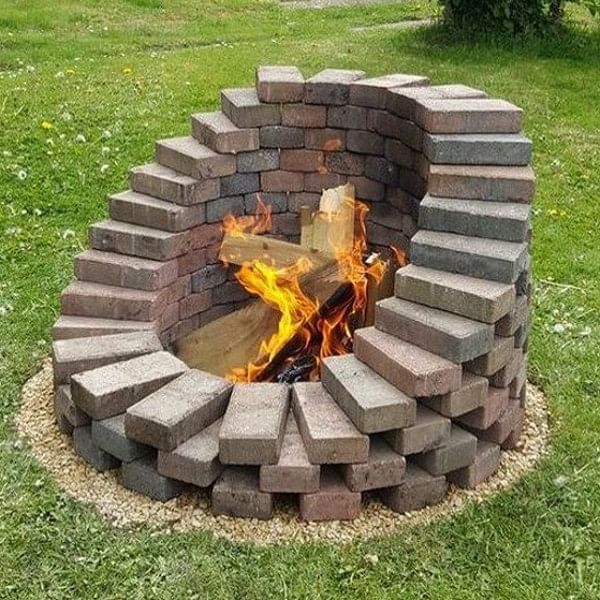 As you are building a fire pit, why not get creative and design something more visually pleasing? Patterns are fascinating, and if you are making a stone arranged fire pit, you can put the bricks in numerous ways that look oddly satisfying.
Underground Fire Pit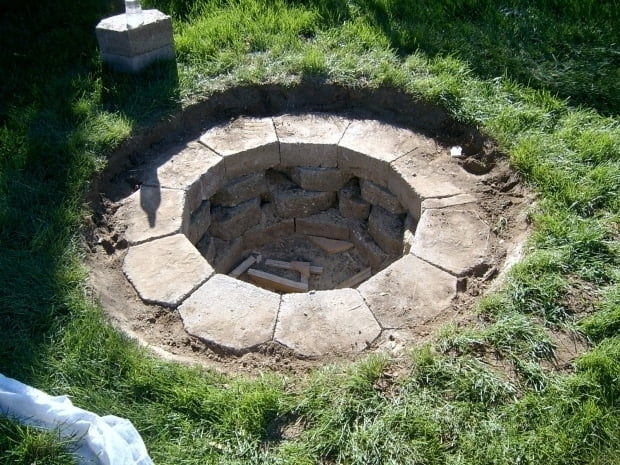 If you are interested in digging up more complex and compelling designs, you need to dig up the ground for this creative fire pit ironically. You can arrange or build the stones inside them, but regardless of that, you could have a giant fire pit if you planned on this underground design. It is ideal to DIY this design if you are looking for significant and permanent fire pits.
Wrapping Up
Firepit uses fuel, and it lightens up your day! If you choose to DIY one for yourself, it is the best thing to do.
Looking at all the ideas presented above, you can either pick one or mix various of them or even create a different design for yourself.
Either way, you are going to end up with a fire pit in your backyard! You can either construct an authentic fire pit if you are a pro in building things.
But if you are a beginner, it is only ideal to choose brick arrangement ideas that are easy to install and safer.