If you just thought how good it would be to design your own home and yard, well, it is the digital century, and you can avail yourself that luxury using Chief Architect.
Chief Architect is a software that allows you to create models and design interiors, exteriors, and landscapes for your backyard.
With this software at your disposal, why the need to approach an architect. This is what all the Chief Architect reviews claim on the internet.
Well, you can indeed be your architect by using this software. But to how extent? What are its limitations? Why do you even need Chief Architect? 
Is there any other software? If not, how good is Chief Architect when compared to other software?
Well, there might be other questions too running in your mind. Let us get into the business and try to solve all your doubts about this beautiful software.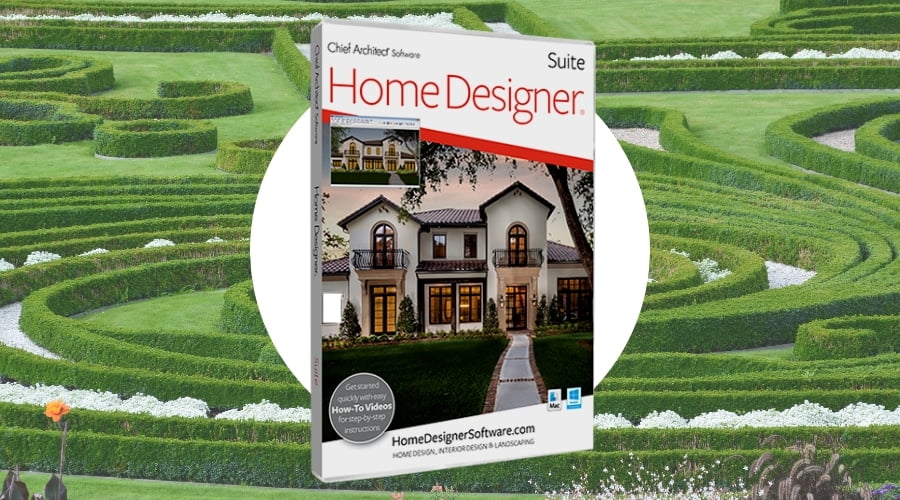 The most important thing to remember while purchasing any software is, "Do I need it." Let us begin answering that question first.
You must be a professional designer looking for a solution, or you might be a beginner looking for an easy way. Regardless of what you are, this software helps both beginners and veterans do their job efficiently.
Chief Architect reviews many architectural options needed for the software. You might even be an enthusiast looking to design your yard, and it helps you more than any other.
Function
Chief Architect is a home designing software that lets you build models of your house. You can choose to build interiors, exteriors, or even landscapes. We are mainly talking about landscapes like your backyards in this article.
Chief Architect allows users to manipulate the designs by providing pre-existing 3D models that users can manipulate and make their own. It is only fair to call it manipulating software than modeling software.
According to Chief Architect reviews on the internet, it is not just a random modeling software, but all the display models are building norms. So, it is a real-life building model that you are making with the software.
, Unlike much architectural software, Chief Architect makes your job easy by providing various tools allowing you to manipulate designs as per your commands.
Features
If we began listing the features that Chief Architect provides, it takes a lot more than one article to list them all out. But there are some primary things that we can highlight.
One of the most prominent features that received a lot of applause in Chief Architect reviews is the option to switch between 3D and 2D views.
You can change your view to 2D or 3D while modeling in real-time. This gives you total clarity of how your project will look like even while you are still working on it.
Many such 3D architectural design software takes a lot of time to render the 3D model, but Chief Architect reviews state that this software magically switches to 2D and 3D within significantly less time.
The time efficiency of the Chief Architect makes it unique among all the other CAD software. This is precisely why even professional architects still use this software.
Many software tools make your job easy by just clicking, dragging, and dropping. It is still a fantasy for many architects or enthusiasts to have software with pre-existing models to manipulate around and create a new design. 
Well, Chief Architect reviews are mostly positive because it comes so close to that dream.
Advantages
Well, certain advantages make the Chief Architect reviews hail this software. As discussed above in the features, one of the most significant advantages is time reduction.
3D rendering is not a fast thing to happen, and with this software, it is miraculously speeding. Some software does have fast rendering options, but they do not follow the regular building norms.
Whereas Chief Architect gives you the output faster and yet does not give you any random design but the designs that follow all the construction regulations and norms. 
Perks of having this software are a low effort, fast rendering, libraries that allow you to download various tools, pre-existing models, and a combination of tools that give you different output.
Suites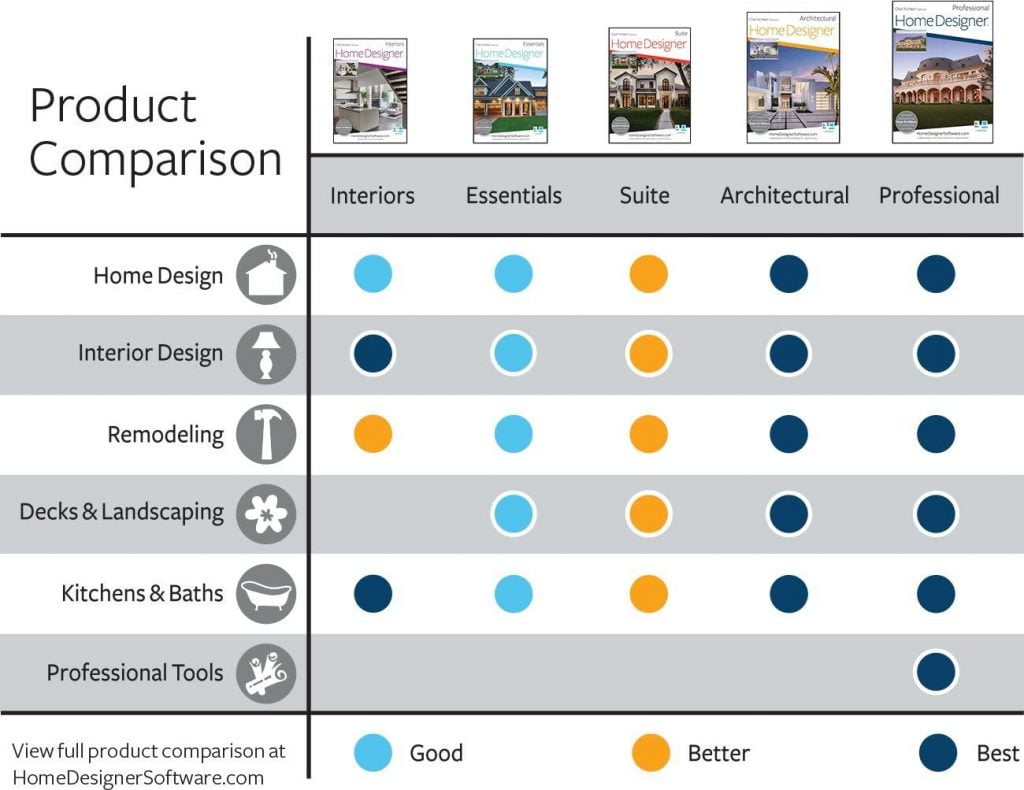 If you are to purchase this software, different sites offer different features. Five suites offer you different features.
Namely, Interior, Essentials, Home Suite, Architectural, and Professional are the suites you can purchase. The picture below shows the features that come with each suite you buy.
According to the Chief Architect reviews, the ideal suite is Home Design Suit as it has all the necessary features packed into reasonable pricing.
Essentials and Architecture offer more tools than Home Suite, but it is not worth to spend more bucks to get them while you can manage most of what you want in the Home Design Suite.
The features that differ for each suite, as seen below, are Home Design, Interior Design, Remodeling, Decks and Landscapes, Kitchen and Baths, and other professional tools.
The names are self-explanatory, and you can understand what suite you need as per the availability of these features.
As we are concerned about landscapes and it covers more ground, we suggest you have the Home Design suite.
Specification Requirements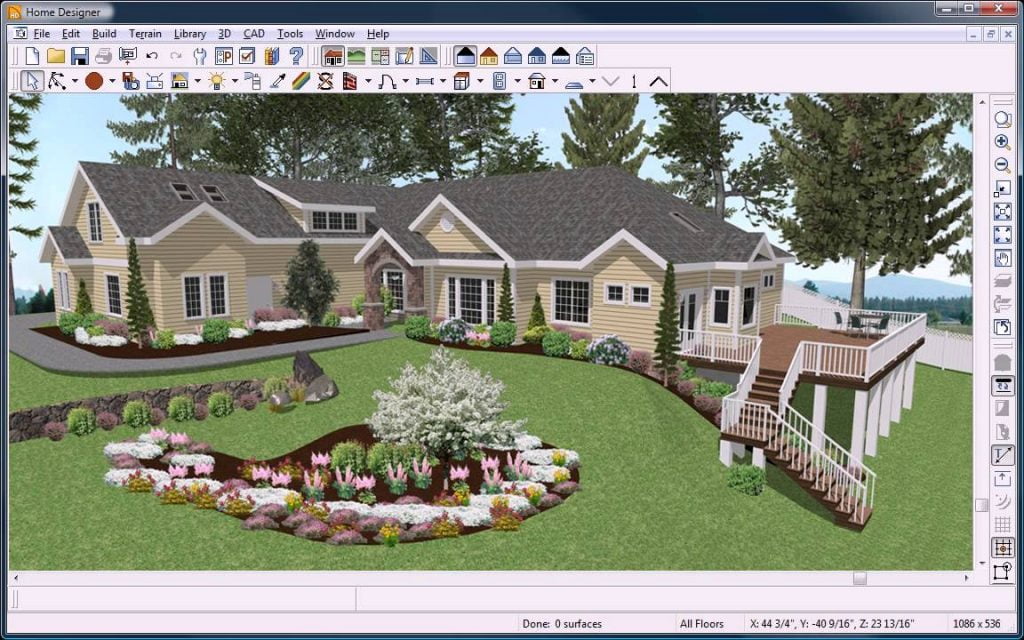 Any software needs some hardware requirements to run. Without specific hardware equipment, you cannot run any software. For example, you need graphic cards to play games.
And for games with higher graphics, you need to have a higher engine to run the game.
Similarly, Chief Architect has some system requirements too, and if you did not meet the requirements, you would not be able to run the software in your system.
Windows
If your system has Windows as the operating system, your requirements are:
A version of Windows should be seven or higher.
The processor must have more than one core (Multi-Core CPU)
5GB ROM (Hard Disk must have at least 4GB of space)
4GB RAM (Your RAM must be 4GB or higher)
Video Card (Graphics card or GPU that has more than 1 GB of memory)
Internet access (If you need to download libraries, you need internet)
MAC
If your system runs on MAC and not windows, you have a different set of requirements.
The version of MAC OS must be 'Mojave' or the later versions.
The other specifications are similar, i.e., 5GB ROM, 4 GB RAM, Video Card, Internet access
Disadvantages
Of course, like any other product (software or hardware), this software comes with a set of disadvantages too.
Many Chief Architect reviews on the internet suggested a set of negative points they found in this software.
The first thing they hated in Chief Architect is the complexity. Regardless of customizations and tools, there are still many complications in using the software in real-time.
As discussed earlier, this software only reaches close to the dream of many architects. It is because of the confusion it creates with the availability of various tools and libraries.
You can indeed download a set of libraries and manipulate your home, but you need to have some prior knowledge about where to look for the libraries and how to manipulate them.
These complications make you feel dull if you expect the software to do all your job.
Company Provided Tutorials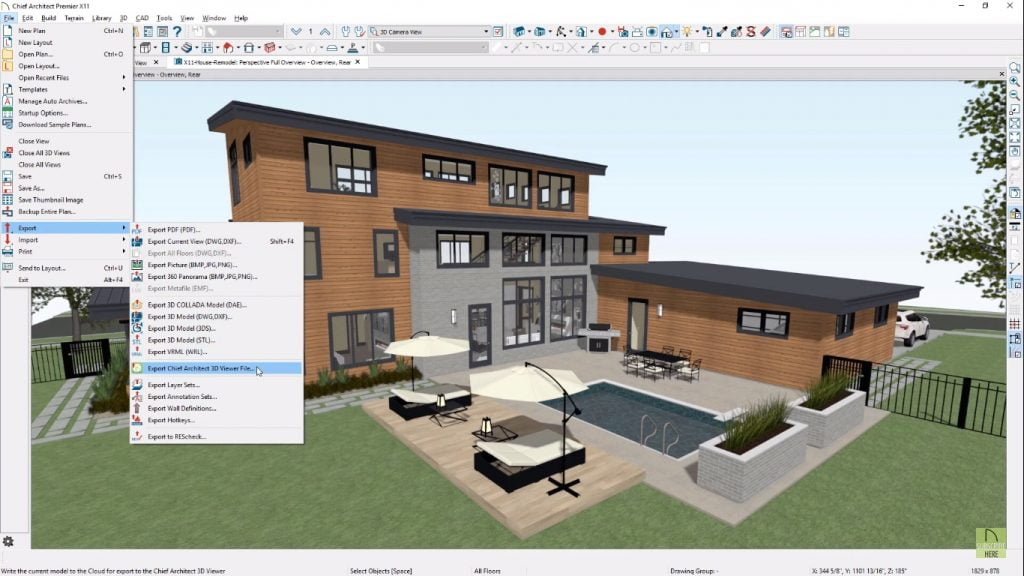 You might be disappointed after looking at the disappointment. Indeed, the software is still a bit complex, regardless of the options.
But Chief Architect reviews found it a bit less disappointing after the company started offering tutorial videos.
 You can find them on YouTube, and they provide you with them after the purchase. These tutorials explain each feature and tool available on the software in a detailed manner.
But regardless of these tutorials, there is still some gap in understanding that you might clear them yourself after using the software.
Some things are better understood when you perform the act. Similarly, the tutorials only cover the basics, and if you want profound knowledge to make the best out of this software, it is up to you to figure many complicated things out.
Wrapping Up
If you are enthusiastic about designing your own home, this software helps make your visualizations accurate.
You can not only build an entire new home; you can choose to remodel your home by building a model of your home.
The various tools and options help you to do the job quickly if you know anything about modeling.
With a pinch of enthusiasm and a mild dose of curiosity to learn, you can save a lot of time and money that is put into planning and modeling the houses and landscapes.
Why not Do-it-yourself!