valentines day balloons
We have a special dinner which is a bit different. We have chocolate chip pancakes! I did it one year for fun and the kids haven't forgotten. When they mention Valentine's Day, they mention chocolate chip pancakes! I have done them in heart shapes, but I didn't last year when I took these pictures. We'll see what tomorrow brings when I make them this year.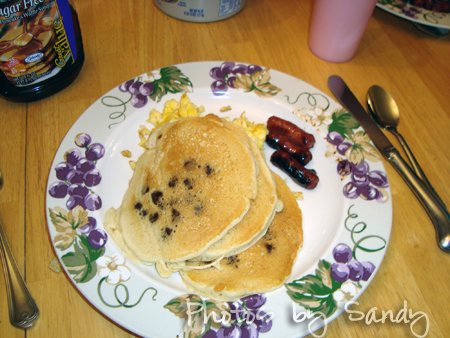 This is what Dave had waiting for me for Valentine's day one year. I came in late that night from a trip and this was on the table for me.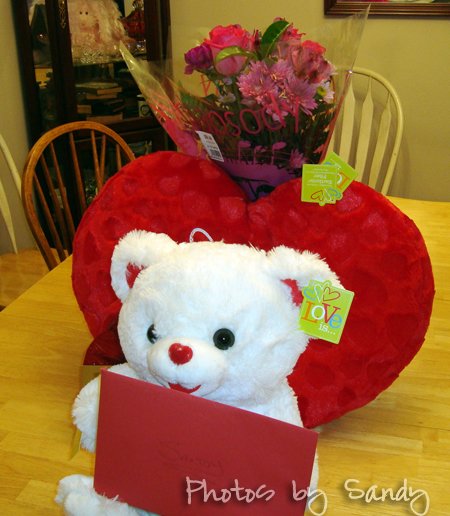 Share your DIY, crafts, cards, decorating, organizing projects and Valentine's Day posts!
You can find the link for my button on my top "Buttons" Tab. (right now I only have the Organizing Mission Monday button, so it is fine to continue to grab that)
1) Link to your specific post – not your blog
2) Please Link back to my blog with my button or link (link just above underneath my button)
3) Blog post related to Organizing or Cleaning or DIY or crafts or decorating are WONDERFUL!
4) No sales pitches or web sites.
5) Feel free to link up more than 1 post.
I also have a Pinterest Favorite Pin Friday Linky Party! Be sure to watch for that!