At The window experts Toronto, we take great pride in providing our customers with excellent solutions for windows for every area of their homes. However, if there is one room where we advise for large and top-quality windows is the kitchen.
Many people do not realize it, but the kitchen is one of the most important rooms in a family's life. It is not only a dining area but a meeting place for everyone in the household. Large windows improve air quality and circulation. They enhance the amount of sunlight that enters the house and make family meetings more pleasant. You can also look out for some gate ideas to increase some more sunlight in your kitchen.
If the above reasons are not enough to get bigger and better windows for your home, maybe these will!
Bigger Windows Give You More Space
It may surprise you, but installing bigger windows may make your kitchen seem wider and taller than it is. The surreal enhancement comes from the amount of natural light that shines through into your home.
Small, narrow windows do not only deprive your kitchen of precious sunlight, but they also make your room seem small and cluttered. Also, they make the whole cooking and dining experience less pleasant.
With the illusion of having a bigger kitchen, you and your family should get together more often and bask in the warm natural light that your new, larger windows provide.
Additionally, if your kitchen opens into an outdoor patio, the amount of sunlight coming in will be even greater. With a simple change like installing bigger windows, you can make one of the most important areas in your home seem and feel more spacious.
Better Windows Improve Air Circulation
When you upgrade the windows in your kitchen, their size should not be the only essential aspect that you take into consideration. Besides enhancing the amount of sunlight your room receives, you should also take into account the quality of air in your kitchen.
Cooking areas are prone to high levels of moisture because of all the steam that exudes from food preparation. Poor air circulation can lead to your walls developing mold and stains. Additionally, in the long-term, it can affect the health of anyone spending a lot of time there.
When you install large, energy-efficient windows in your kitchen, you reduce moisture and improve air circulation. Not only does the quality of air increase, but you also help your walls breathe better and minimize paint peeling.
If you are planning to renovate your kitchen, you can count on the The window experts experts to provide you with new and better solutions for the windows.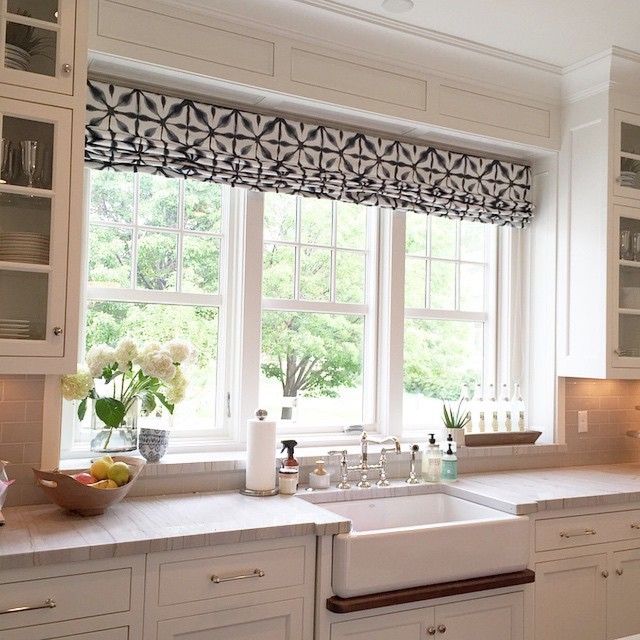 Larger Kitchen Windows is Better for Your Plants
Not everyone likes to cook often, and not every family enjoys getting together in the kitchen. Still, there is another good reason for having large and energy-efficient windows in your kitchen, and that is the life of your plants there.
If you like keeping plants or some kind of diy tower garden, then a sun-lit kitchen is the perfect environment for them, especially if you rarely cook. Plants can gather the moisture in the air and prevent it from settling on the walls or furniture. They improve air quality and increase the amount of oxygen in the room. Reward them for all these benefits with large and better windows that provide them with plenty of natural light.
With professional support from the window experts, you can install energy-efficient windows that will transform your kitchen into an indoor garden. This simple upgrade can improve air quality, circulation, and the overall pleasantness of your home.
More Warmth in the Cold Season
If you live in an area where the sun is a seldom visitor in the cold season, you probably have the lights on for every second you spend in the kitchen. Understandably, you and your family need more light when cooking and eating, especially if your kitchen has small and narrow windows.
Unfortunately, cooking with the lights on for several months can turn into an expensive habit. The lack of natural light may weigh heavily on your energy costs, and after a few years, the costs of the energy bill would surpass the cost of new and better windows for your kitchen.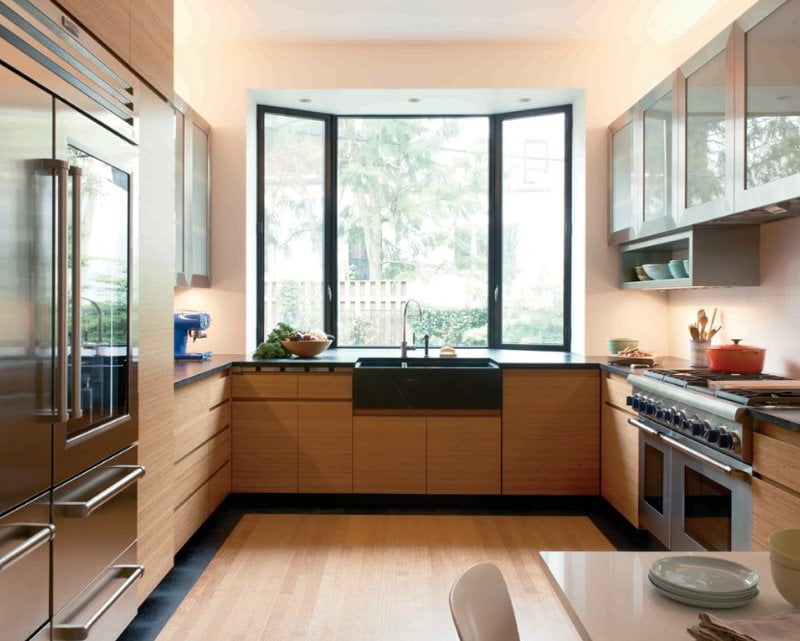 With larger and more energy-efficient windows, your kitchen will benefit from more light and warmth in the cold season. Your plants benefit from both improvements. Lastly, spending time in the kitchen in winter can turn into a pleasant activity, and the room may turn once again into the family's favorite gathering place.