A lovely garden with some green and colorful plants, herbs on your balcony or lawn give immense pleasure to your eyes.
There is a misbelief that one should have a large yard or big garden to go for plantation, but you can also enjoy being a proud owner of exotic plants by growing them yourself in a Garden Tower.
Even if you have a small space, you can always go ahead with a garden tower. Tower gardens are a great way to make use of every inch of your balcony or a small piece of land in your house or your backyard. You can even plant a variety of seeds in a tower garden.
What is the Need for a Garden Tower?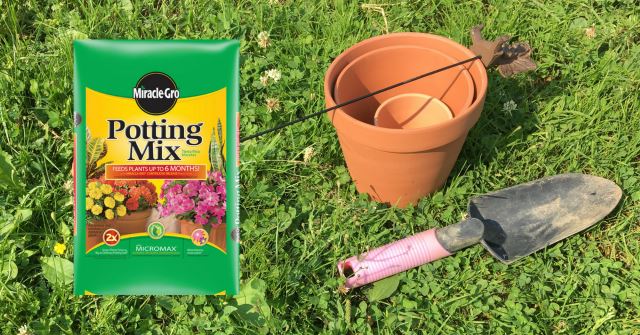 When you opt for a garden tower, you choose to grow your herbs, flowers, or vegetables and add more beauty to your home decor.
Different herbs even have a unique aroma, which adds a scent to your surroundings. Even the little flowers that bloom in the towers have a beauty of their own and make your garden a special one.  Since the planters in a garden tower are placed on top of the other, they need very little space.
Therefore, making your garden tower is the best option you choose when you have a small space or a small yard.
Why do People Fear Having a Garden Tower?
The main reason for fearing having a tower garden is when you have kids, elderly persons, or pets in your house. You always fear what would happen if the falls on them and they get hurt. But no more worries.
There is a solution to your worry. If you make a proper plan before setting up your garden tower and choose the correct place to set it up, the garden tower would never fall or never be a reason for your worry about you and your family's safety.
All you need to do is that after you get to choose the perfect placement for your planter, you need to fix all the planters in the tower with the help of a sturdy stake that would go straight down from the top planter to the bottom and keeping the tower straight and fixed. So, all your worries get sorted out.
Things Needed for Creating the Garden Tower:
To create a simple and easy garden tower at home at your ease, all you need are a few items you can quickly get from the local market.
You can easily create 3, 4, or 5 level garden towers. It is all up to you to decide how tall you want your garden tower to be.
The only thing you need to keep in mind is the sturdiness of your planter base and how to place the other planters on top of each other to make a perfect balance.
List of things that you need to buy from the market:
For some planter pots (2,3,4 or 5), you need to decide the number for your tower
Plenty of soil and potting mix
A sturdy stake in fixing your tower
Seeds of herbs, vegetables, or flowering plants
A garden trowel and gloves to keep your hands safe from getting dirty.
Miracle-Gro Indoor Potting Mix 6 qt., 2 Pack
Blended for a wide variety of container plants
Feeds up to 6 months
Designed to be less prone to gnats (contains no compost or bark, which are known to shelter fungus gnats)
Contains coconut coir, which holds and releases water and helps soil easily re-wet
For use in containers
Culinary Herb Seeds Variety Pack - Outdoor & Indoor Herb Garden Kit - 10 Non-GMO Herb Garden Seeds for Planting - Basil Seeds, Cilantro Seeds, Lavender Seeds, Rosemary Seeds, Thyme Seeds, & More
🍃 10 PACK CULINARY HERB ASSORTMENT - Featuring basil seeds, chives seeds, cilantro seeds, dill seeds, lavender seeds, oregano seeds, parsley seeds, rosemary seeds, sage seeds, and thyme seeds. Includes collectible illustrated 64-page full color "Herb Growing Guide" for herb garden growing tips.
🍃 HERB SEEDS VARIETY PACK INDOOR GARDEN - Grow culinary herbs seeds indoors from your kitchen countertop alongside any indoor garden kit, seed starter kit, or sprouting kit. Including basil and lavender, our herb seeds assortment boasts the most fragrant herbs for growing as indoor plant seeds.
🍃 HEIRLOOM SEEDS FOR HERB GARDEN - Grow with an indoor herb garden or transplant heirloom seeds outdoors with any seed starting kit. Culinary 10 herbs seeds collection features the best non-GMO outdoor garden seeds for planting soil, lavender seeds for planting, and cilantro seeds for planting.
🍃 FREE NON GMO HERB PLANTING GUIDE - Collectible 64-page full color booklet with detailed instructions to grow herb plant seeds including basic planting terms, lighting, indoor and outdoor seed starting, watering, and pest control. Convenient and helpful booklet for herb garden kits for adults.
🍃 SEED VARIETY GIFT COLLECTION - Give the gift of gardening with heirloom herb seeds for indoor herb garden, or outside alongside vegetable seeds for planting outdoors. Culinary 10 heirloom seeds herb collection comes complete with a grow guide and decorative resealable bag for easy gift giving.
Sale
Heirloom Vegetable Seeds- 11 Varieties of Non-GMO Seeds for Planting
Get More Seeds For Your Money: Our Vegetable garden seeds pack not only has 11 of the most popular vegetable varieties, but it has more than double the amount of seeds as many of the competitors. Some packs only give you 5 seeds! That is ridiculous!
Non-GMO Heirloom: Our seeds are all of the highest quality with some of the highest germination rates in the industry.
Includes: Lettuce, Broccoli, Cucumber, Onion, Squash, Carrot, Tomato, Corn, Peas, Beans, and Bell Pepper. Also includes an instruction booklet.
Makes The Perfect Gift- With 11 different varieties of vegetables, you can give the gift of flavor to your family or friends. Makes a fantastic Easter gardening gift.
ESOW Garden Tool Set, 3 Piece Cast-Aluminum Heavy Duty Gardening Kit Includes Hand Trowel, Transplant Trowel and Cultivator Hand Rake with Soft Rubberized Non-Slip Ergonomic Handle, Garden Gifts
[3 PIECE GARDENING SET]: Traditional Set Built To Last. Ideal for a variety of tasks including pruning, digging, weeding, loosening soil, aerating, transplanting, etc.
[COMFORTABLE HANDLES]: Ergonomical and soft-grip handle, which made of High Quality TPR material that reduces the pressure on the wrist and hand. Reduce hand pain and fatigue while digging, weeding, planting and cutting. Also there are suitable for large or small sized hands. More labor saving and more comfortable in long-term grip and use. A hole at the top of each handle for clutter-free storage
[QUALITY HEADS]: Heavy duty Cast-aluminum high hardness, durable, not easy to rust and broken. Polished cast-aluminum blades and tips are shiny, rust-proof, extremely sturdy and easy to clean. Full-size adult gardening tools use advanced alloy materials to effectively withstand the harsh surface conditions.
[GREAT GIFT with GIFT BOX PACKAGING]: Environmentally-friendly paper material packaging boxes can be recycled to reduce environmental pollution. Durable top-quality and good looking, ESOW 3-piece garden tool serves as a perfect gift for gardening love, the ideal gift for loved ones, family, friends, and respected colleagues
[1 Year Warranty with Confidence]: ESOW is devoted to providing reliable & efficient products. Customer satisfaction and service quality are the basic criteria of ESOW. If you have any problem, please trust us and contact us. We are always available to help.
Pine Tree Tools Bamboo Working Gloves for Women and Men. Ultimate Barehand Sensitivity Work Glove for Gardening, Fishing, Clamming, Restoration Work & More. S, M, L, XL, XXL (1 Pack M)…
Breathable Bamboo to Keep Your Hands Cool – Bamboo absorbs perspiration, is naturally very breathable. Keeps your hands cool in summer and warm in winter. Pine Tree Gloves are suitable for any job and guaranteed a pleasure to wear.
Fits Like A Second Skin - Do you take off your gloves for every chore that requires finger sensitivity? Pine Tree Gloves have bare hand sensitivity and are Touchscreen friendly! Now you can make those reminders on your smart phone or ipad without taking your gloves off! Fishermen also love the grip on those slippery fish and the protection when changing hooks!
Comfortable and Durable Hand Protection - We believe gardening should be safe and fulfilling. Avoid skin wounds and dirty hands and nails when doing yard chores. Why walking around with those thick and clumsy gloves while doing jobs around the house? How much more enjoyable would garden chores be, when you wear protective gloves with a snug fit? See our listed size chart picture on the left to determine your correct size. Our gloves have proven abrasion resistance.
Please note: our gloves are famous for their snug fit. Not your preference? Just order one size up!
Pure Satisfaction or Money Back – Although our gloves are initially designed for gardening, many enjoy them during construction and restoration work, fishing trips and lobster diving! Are you not entirely satisfied in the end? Our product comes with a full satisfaction promise!
The Process of Making Your Garden Tower:
When all the things for creating your garden tower are in hand, you can make your garden tower within an hour.
So, you do not have to choose or wait for any weekend or holiday to bring your garden tower to its final shape. You can also take other family members' help and even ask the kids to join you to make it full of fun.
The most important thing to decide is to choose the place where you want your garden tower to stand-in. If you wish to put more soil in your garden tower, you should always prefer to keep it outdoors, or you can also make a hole in your kitchen floor and give it a proper fix so that it does not fall and stands steady.
Step 1
Once you have decided the spot, take the giant pot to form the tower's base to support the weight of all the other pots above it. Now add soil to the base of the planter, taking the help of the garden trowel so that you don't soil your hands and fill it about three fourths with garden or potting soil of your choice. Remember that you need to plant your seeds around the perimeter of the most massive pot.
Step 2
Going to the next level of your garden tower, take the next medium-sized pot and place it on the top of the base pot very carefully. Please do not put it precisely on the center; keep it a little to the side to touch the base pot's wall.
Now again, fill this pot up to three fourths with garden or potting soil. You can sow the seeds of herbs, vegetables, or flowers of your choice, touching the perimeter of the pot. If you wish, you can sow different varieties of herbs, vegetables, or flowers in each pot without repeating the same.
Step 3
Next, it is the smallest pot on the top as we are discussing making a three-tier garden tower. We need to repeat the same procedure of filling the pot with garden or potting soil, keeping the same measurement, and sowing seeds along the pot's perimeter.
The final touch to your garden tower is to use a sturdy stake to fix all the planters together one after the other through the drainage hole and try to put it deep into the ground so that it gets some extra support.
Your garden tower is ready within an hour. You can also decorate your garden tower with pebbles, colored stones, or some miniature figurines.
Some ideas for Selecting Plants for a Garden Tower:
You can experiment with your garden tower by selecting herbs of different colors for every pot. Similarly, shrubs with different leaf patterns can be experimented with. Flowering plants that bloom at roughly the same time but are of different colors may also be selected.
Vegetables of similar varieties but differing in color and texture may also be chosen. In other words, the garden tower can both be functional and aesthetic at the same time. Once you have mastered making garden towers, you may even create separate sets with herbs, vegetables, or flowers.
Remember that if you involve your kids and family while developing a garden tower, you build a beautiful piece of art to enhance the look of your garden or yard and teach some good habits and love for nature in your kids.
For people living in apartments and high rises where space is a constraint, the garden tower can provide gardening satisfaction. Such persons can tie the pots with metal wires to the balcony railings for support as fixing a stake will not be possible.
I hope this article helps you make a garden tower of your own, and you can even visit some online websites to purchase the materials required to make your garden tower.