A lovely garden with some green and colorful plants, herbs on your balcony or lawn give immense pleasure to your eyes.
There is a misbelief that one should have a large yard or big garden to go for plantation, but you can also enjoy being a proud owner of exotic plants by growing them yourself in a Garden Tower.
Even if you have a small space, you can always go ahead with a garden tower. Tower gardens are a great way to make use of every inch of your balcony or a small piece of land in your house or your backyard. You can even plant a variety of seeds in a tower garden.
What is the Need for a Garden Tower?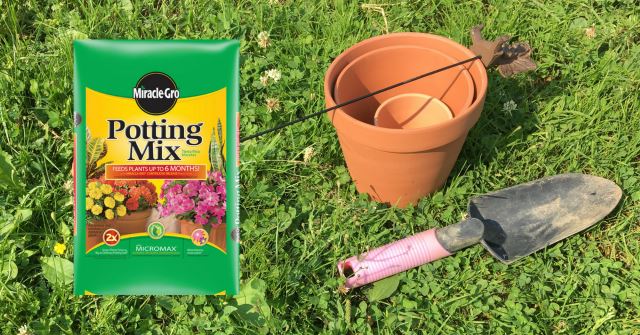 When you opt for a garden tower, you choose to grow your herbs, flowers, or vegetables and add more beauty to your home decor.
Different herbs even have a unique aroma, which adds a scent to your surroundings. Even the little flowers that bloom in the towers have a beauty of their own and make your garden a special one.  Since the planters in a garden tower are placed on top of the other, they need very little space.
Therefore, making your garden tower is the best option you choose when you have a small space or a small yard.
Why do People Fear Having a Garden Tower?
The main reason for fearing having a tower garden is when you have kids, elderly persons, or pets in your house. You always fear what would happen if the falls on them and they get hurt. But no more worries.
There is a solution to your worry. If you make a proper plan before setting up your garden tower and choose the correct place to set it up, the garden tower would never fall or never be a reason for your worry about you and your family's safety.
All you need to do is that after you get to choose the perfect placement for your planter, you need to fix all the planters in the tower with the help of a sturdy stake that would go straight down from the top planter to the bottom and keeping the tower straight and fixed. So, all your worries get sorted out.
Things Needed for Creating the Garden Tower:
To create a simple and easy garden tower at home at your ease, all you need are a few items you can quickly get from the local market.
You can easily create 3, 4, or 5 level garden towers. It is all up to you to decide how tall you want your garden tower to be.
The only thing you need to keep in mind is the sturdiness of your planter base and how to place the other planters on top of each other to make a perfect balance.
List of things that you need to buy from the market:
For some planter pots (2,3,4 or 5), you need to decide the number for your tower
Plenty of soil and potting mix
A sturdy stake in fixing your tower
Seeds of herbs, vegetables, or flowering plants
A garden trowel and gloves to keep your hands safe from getting dirty.
The Process of Making Your Garden Tower:
When all the things for creating your garden tower are in hand, you can make your garden tower within an hour.
So, you do not have to choose or wait for any weekend or holiday to bring your garden tower to its final shape. You can also take other family members' help and even ask the kids to join you to make it full of fun.
The most important thing to decide is to choose the place where you want your garden tower to stand-in. If you wish to put more soil in your garden tower, you should always prefer to keep it outdoors, or you can also make a hole in your kitchen floor and give it a proper fix so that it does not fall and stands steady.
Step 1
Once you have decided the spot, take the giant pot to form the tower's base to support the weight of all the other pots above it. Now add soil to the base of the planter, taking the help of the garden trowel so that you don't soil your hands and fill it about three fourths with garden or potting soil of your choice. Remember that you need to plant your seeds around the perimeter of the most massive pot.
Step 2
Going to the next level of your garden tower, take the next medium-sized pot and place it on the top of the base pot very carefully. Please do not put it precisely on the center; keep it a little to the side to touch the base pot's wall.
Now again, fill this pot up to three fourths with garden or potting soil. You can sow the seeds of herbs, vegetables, or flowers of your choice, touching the perimeter of the pot. If you wish, you can sow different varieties of herbs, vegetables, or flowers in each pot without repeating the same.
Step 3
Next, it is the smallest pot on the top as we are discussing making a three-tier garden tower. We need to repeat the same procedure of filling the pot with garden or potting soil, keeping the same measurement, and sowing seeds along the pot's perimeter.
The final touch to your garden tower is to use a sturdy stake to fix all the planters together one after the other through the drainage hole and try to put it deep into the ground so that it gets some extra support.
Your garden tower is ready within an hour. You can also decorate your garden tower with pebbles, colored stones, or some miniature figurines.
Some ideas for Selecting Plants for a Garden Tower:
You can experiment with your garden tower by selecting herbs of different colors for every pot. Similarly, shrubs with different leaf patterns can be experimented with. Flowering plants that bloom at roughly the same time but are of different colors may also be selected.
Vegetables of similar varieties but differing in color and texture may also be chosen. In other words, the garden tower can both be functional and aesthetic at the same time. Once you have mastered making garden towers, you may even create separate sets with herbs, vegetables, or flowers.
Remember that if you involve your kids and family while developing a garden tower, you build a beautiful piece of art to enhance the look of your garden or yard and teach some good habits and love for nature in your kids.
For people living in apartments and high rises where space is a constraint, the garden tower can provide gardening satisfaction. Such persons can tie the pots with metal wires to the balcony railings for support as fixing a stake will not be possible.
I hope this article helps you make a garden tower of your own, and you can even visit some online websites to purchase the materials required to make your garden tower.