Nothing feels as liberating as getting your very first apartment. The pride, independence, and joy it brings are just unfathomable. But once you get used to it, it can start to look dull or unmotivating. If you'd like to make your living quarters beautiful and unique but are on a budget, DIY décor is the way to go.
DIY ideas for revamping living spaces are inexhaustible. It all depends on your skills and budget. However, if you are new to the whole décor thing, here are some ideas that are easy to execute:
Add a Fresh Coat of Paint
Sometimes all that your room needs to look fresh and bright is a new coat of paint. Maybe the living space looks dull because of the wall color choice, or perhaps the paint is too old. Use two- or three-color combinations to spruce it up. And if you prefer, add some patterns or arts while at it.
Add Freshness with Hanging Ported Plants
There's nothing better for adding some natural beauty to your living space than ported plants. There are a lot of options for ported plants, depending on what you want. And, instead of laying them on your floors, try handing them. You can find lots of video tutorials on this DIY décor online. Although plants can be good at helping cool down a room, If you need some extra climate control, it might be worth getting in touch with K2HC heating and cooling to install a split system unit.
Turn Your Empty Liquor Bottles into Art
Have a collection of empty alcohol bottles from parties that you were planning to throw away? There are lots of things you can do with the bottles to liven up your apartment or room. For example, you can paint them to showcase your favorite holidays (Halloween, Christmas). You may also add some colorful paint on the inside and lace around the bottom half of the bottles; use them as centerpieces.
Use Vintage Cans to Organize Your Stationery
Have a habit of throwing your stationery all over the place? Get some vintage tins (or recycle tea cans) and use them to hold your stationery. These cans will be useful and add some beauty to your desk and room as a whole. You can also decorate your tins and use them for the same purpose.
Hang/ Stick Your Family/ Travel Photos on the Wall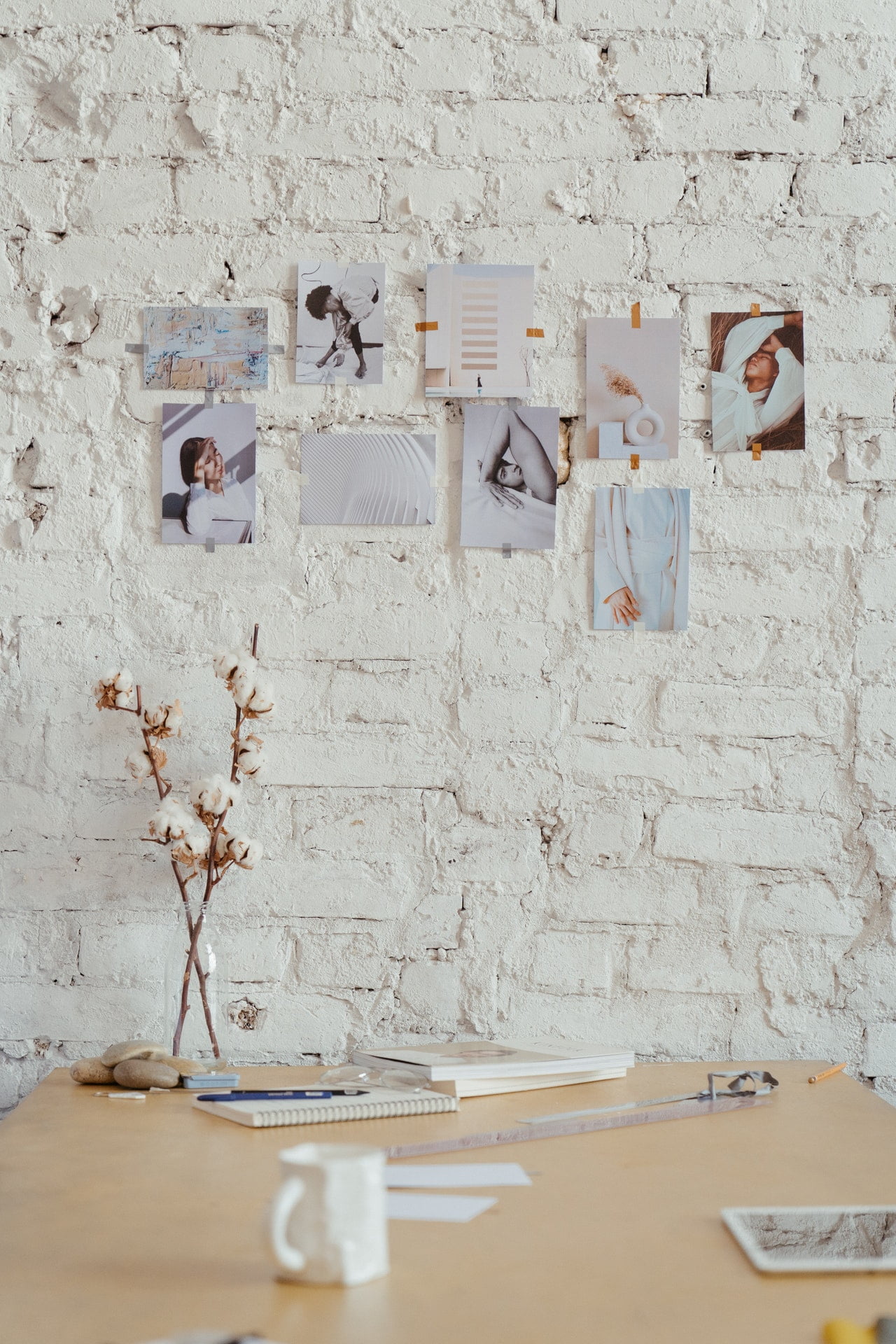 Use photos of your family, travel to your favorite destinations, outings with friends, etc., to decorate your space. You can use strings and some tape to place them on the wall. You can also stick them on one side of the door so that you can see them when going out. If you are a photographer, you can and print out photos purposely for decoration too.
Recycle Your Favorite Old Clothes into Pillow Covers
Grown out of your favorite shirt or sweater? Have a colorful clothing item that you no longer wear? You can turn it into a pillow cover and keep enjoying it. If you have a nice-looking bed cover or long cloth that you'd like to make useful, use it to make a bean bag.
Customize Your Study Desk
You don't have to settle for a traditional study table for your assignments. Instead, you can create your unique-looking study desk. There are plenty of tutorials to show you how to make different designs with basic tools and readily available material. You can use an essay helper you assist with your pending assignments as you embark on your DIY desk.
Make Half-Paint Art with Cheap Paintings
Have some good artwork that you got at a bargain? Add pomp to your art by painting half it with a bold color. All you need is bright-colored paint and a brush. You can use different colors on all paintings and turn an otherwise dull wall into an admirable gallery.
Add Colorful Prints in Your Living and Bedroom Area
One innovative way to make your living space colorful is by adding prints into it. These could be couch pillows, doormats, printed decorations, cute printed wallpaper, etc. Prints can come in handy when you are not planning to do much DIY to your space. Ideally, look for a combination of colors.
Customize Your Curtains and Blinds
When you think about curtains and blinds, you likely think about privacy and insulation. However, how you dress your windows can add color, make the room brighter or larger. With a bit of research, you'll discover that you don't need a home embroidery machine or outstanding skills to make your drapes. You can transform anything from sheets, table/dishcloths, or any fabric into curtains with simple tools like scissors and adhesive.
Takeaways
There are many ways to decorate your space on your own and without breaking the bank. Some will need more effort than others, but it is well worth it. Try some of these ideas and transform your room or apartment into something you'll love.